The twelfth edition of SP-Arte/Foto features thirty-four galleries at São Paulo's JK Iguatemi shopping mall from August 22 to 26. A handful of galleries will display prized vintage works of the early days of the Foto Cine Clube Bandeirantes (FCCB), a members-only photo club founded in São Paulo in 1939, pivotal for the growth of Brazil's modern black-and-white photography in the first half of the twentieth century that became known as "Escola Paulista de Fotografia" (São Paulo School of Photography).  Prominent FCCB members active from 1945 to 1955 who had their first solo exhibitions at MAM/SP and MASP during this time were Chico Albuquerque, Geraldo de Barros Thomaz Farkas, Gaspar Gasparian, José Yalenti and German Lorca. Born two months after the revolutionary art festival dubbed Semana de Arte Moderna de 1922 (Modern Art Week of 1922), ninety-six-year-old photographer German Lorca, the only member alive from the original founding group, is honored in this edition of SP-Arte/Foto and in a  retrospective at Itaú Cultural, "German Lorca: Mosaico do Tempo, 70 anos de fotografia" (Mosaic of Time, seventy years of photography).
At the fair, Galeria Utópica, focused on the vintage image market, will pay a tribute to the careers of  German Lorca, Carlos Moreira and Argentinean Annemarie Heinrich. Also hailed for its black-and-white selection is Galeria Mario Cohen. In 2015, it relocated from Rio to São Paulo with a portfolio that includes Sebastião Salgado, Otto Stupakoff, Walter Firmo, Cássio Vasconcellos, Claudio Edinger and the fashionable lenses of Norman Parkinson and Ellen von Unwerth. Market newcomer Galeria MaPa also bets on black-and-white modernism through the photojournalism of Theodor Preising and Evandro Teixeira, while Janaína Torres Galeria displays a 1980s photo essay on Afro-Brazilian descendants by Iatã Cannabrava and a lunar series by contemporary photographer Feco Hamburger. Contemporary photographers Luiz Braga and Ivan Padovani, and vintage professionals Yalenti and Isabel Amado are in the group selected by Rio's Galeria da Gávea. Also making their mark at SP-Arte/Foto is the trio that symbolizes Brazil's top contemporary art galleries: Fortes D'Aloia & Gabriel, Nara Roesler and Vermelho.
Outside the fair's ground some photo exhibitions are worth checking out. On Thursday, August 23 at Espaço Cultural Porto Seguro, Bob Wolfenson discloses two-hundred portraits of celebrities such as Caetano Veloso, Lula, Fernando Henrique Cardoso, Pelé, Ronaldo, Hélio Oiticica and Fernanda Montenegro. On show at Galeria Lume are some less-known images of photojournalist Alberto Ferreira, celebrated for the iconic black-and-white "Bicicleta de Pelé" (Pelé's Bicycle), freezing the soccer hero in mid-air during a decisive match at the 1965 World Cup. At the Jardins, Galeria Marcelo Guarnieri hails the black-and-white work by ninety-year old Flavio Damm, and exhibits Mario Cravo Neto, Marcel Gautherot, Cristiano Mascaro and Pierre Verger in the stand at SP-Arte/Foto.
Marcio Scavone, a well-known professional in the commercial and editorial fields, also makes the news. This year, the sixty-five-year-old Scavone was vested as a patron of the Academia Paulista de Letras (APL), São Paulo's academy of letters, and two weeks ago launched his fifth book, "Copo de Luz" (Alice Publishing Editora). With more text than images, Scavone writes about his four-decade-long career and the masters who influenced his images.
The most important photography exhibition of the second half of 2018 opens Saturday August 25. Occupying two floors of the Itaú Cultural at Paulista avenue, the retrospective "German Lorca: Mosaico do Tempo, 70 anos de fotografia" (Mosaic of Time, 70 years of photography), displays over 150 photos curated by Rubens Fernandes Junior with the assistance of the photographer's son, José Henrique Lorca. We interviewed erstwhile photographer and vintage photo specialist Pablo Di Giulio, owner of Galeria Utópica and since 2007 the sole representative of German Lorca's oeuvre, present in the collections of Banco Itaú, Museu de Arte Moderna, Museu de Arte de São Paulo, Pinacoteca do Estado de São Paulo and Casa da Imagem de São Paulo, and most recently at the MoMA in New York and London's Tate Modern.
Pablo, what sets German Lorca apart from the other photographers of the Foto Cine Clube Bandeirantes?
Lorca was a member from 1948 to 1952, but he was one of the few that engaged in professional photography. Most of the other members were amateur photographers, Geraldo de Barros was a visual artist and Thomaz Farkas later embraced the film industry. Lorca became an important commercial photographer in the 1950s, 1960s and 1970s, his finest decades. However, since the early 1940s to 2014, aged ninety-two years old, between one job and the other he never ceased working on his authored images. When he was performing commercial outdoor photography, Lorca would always take a moment to do his own personal work. That is how he shot, for example, the two iconic photos at São Paulo's Airport of Congonhas in 1961 and 1965. This last one is at the cover of his first book, "A São Paulo de German Lorca," published in 2013 and launched on his solo show at the Mario de Andrade Library.
Has Lorca's work been shown beyond Brazil?
In 2016, the first time my gallery participated at New York's AIPAD (Association of International Photography Art Dealers), I met Tate curator Simon Baker, who now is at the Maison de la Photographie in Paris. When he visited São Paulo during SP Arte Foto, I took him to visit Lorca's studio and I made him a selection of images focused on Lorca's three prime decades: 1950s, 1960s, 1970s.  One of the photos that Baker picked out, "Janela Mondrian"(Mondrian Window, 1960), is presently on show at the Tate in "Shape of Light:  100 Years of Photography and Abstract Art" through October 14 in London. On the show there are also other photographers from the Bandeirantes Photo Club: Yalenti, Gaspar Gasparian, etc.. However, before this opportunity Lorca's work had never been showed abroad.
What is the difference between Lorca's view of photography and that of multimedia artist and designer Geraldo de Barros, for instance?
Lorca has an innate sense of what is modernism. He is not a theoretical modernist, a learned man like Geraldo de Barros or Farkas, intellectuals who read about the avant-garde and enjoyed discussing art. Lorca is the opposite, his photography is prompted solely by his innate instinct. I call him an instinctive modernist. His photos are totally in sync with the avant-garde of the day but he perceives the trends instinctively, not rationally.  When some photographers talk about photography you immediately notice they are learned persons. It is not the case with Lorca and, mind you, I am not reproaching him. He had to earn it the hard way to make a living or follow another profession. His family was from the blue-collar workers' milieu, Spanish immigrants from the Brás neighborhood in São Paulo. When he joined the photo club, he was an accountant that turned to photography when he realized he could make more money in this field. Also, Lorca was more pragmatic than the other members who were mostly from the upper middle-class; he learned about the craft through his hands-on, day-by-day experience.
As an expert in vintage photography, tell us now about the market's point of view on Lorca's work.
The market praises vintage prints made at the time with a collection of seals and stamps signed and dated at the back. Lorca has no more vintage photos—he had some when he was at the Bandeirantes photo club but after that they were sold and got dispersed. However, since he never stopped photographing and he has a lab in his studio, he has a large photo archive with images from seven decades work.
But his negatives are all preserved…
Yes, but for the market specialized in vintage prints what counts is not a current reproduction of a vintage negative, what has value is the vintage reproduction in itself or special editions. For example, in 2015 my gallery made a special edition of thirty photos by Lorca with ten copies each on fifty-by-sixty-centimeter salted paper prints. In vintage photography the collector values the print not only the quality of the photographic image, the history of the print is highly valued in this specialized market. For example, most of the photos of the members of the Foto Cine Clube Bandeirantes are posthumous, unsigned copies. They were reproduced after they died by members of their families. In Lorca's case, on the contrary, all his photos are copies made and signed by Lorca himself because of the fact he is still alive. He has a large stockpile of copies, both vintage and special-edition copies. It is very rare to have the work of a lifetime all hand-signed by the author. It is excellent for the vintage market, collectors and museums alike.
How does Lorca rank in the pyramid of Brazilian photography?
In Brazil, he ranks among the three or four photographers that have a real market. Lorca has an extensive oeuvre. He is not someone who photographed for four years then stopped. He has seven decades of work photographing daily, infinitely more so than his fellow members of the Foto Cine Clube Bandeirantes like Geraldo de Barros, who had other interests and was a multimedia artist and designer. Nowadays, as the last representative of the original photo club, nearly everyday he receives invitations to show his work, to give interviews, his name is being constantly promoted in the media.  His work is now part of the Tate collection and will be shown at the MoMA. He is ninety-six years old and at the top of his career.
You mentioned the MoMA; tell us about what is being prepared.
The MoMA is organizing a major exhibition on modern photography curated by Sarah Hermanson Meister to happen in two year's time. Sarah has been organizing the show for many years; in the last four years she has acquired photos from the Foto Cine Clube Bandeirantes.  The MoMA's exhibition focuses on the early modernist period while the curatorial approach of the Tate's "Shape of Light" is focused on the 1950s, 1960s and 1970s. She invited some of our top academics to write for the catalog—Rubens Fernandes Junior, curator of Lorca's present retrospective at Itaú Cultural, as well as professor and MAC curator Helouise Costa, author of the ultimate book on the Foto Cine Clube Bandeirantes, "Fotografia Moderna no Brasil" (Editora da UFRJ/ IPHAN/ Funarte, 1995), whom I presented to her.
Tell us now about his commercial photography.
No doubt he has done pioneering work in the field of commercial photography. Lorca's master was photographer Chico Albuquerque; they were the same generation and they both pioneered in the field. At SP-Arte Foto, my gallery will show two of Lorca's advertising images never before exhibited: a hilarious photo for the old Mappin department store and a 1970s shot of a Volkswagen beetle in a bold ID-like frame, unprecedented for the time.
Let's move on to his personal, authorial images.
Lorca began photographing in the early 1940s and he never put the camera down. When he was ninety-two, bed-ridden for a couple of months in 2014, he picked a digital camera and shot an entire abstract series on light and shadow in black-and-white that is simply remarkable, all shot from his bed. In 2015, my gallery, Utópica, teamed up with Galeria Millan and we organized the book-launch and show, "Travessias," on this series.
In his personal work, were his photos spontaneous or staged?
Most of them are spontaneous shots but, for example, the Oca, Ibirapuera park photo, shot in 1954, shows a mother and her son. Lorca was the official photographer of São Paulo's fourth centennial while the park was being landscaped. He imagined a mother and child staring at architect's Niemeyer futuristic building at the park being landscaped, and staged it with his wife and son, José Henrique Lorca.
Would you like to comment on the cameras he used?
There is a more interesting angle I would like to talk about. Cartier-Bresson and Robert Capra believed the photographic image was the photo reproduced exactly as it was captured in the negative. In their line of thought, any kind of cropping was considered 'sinful.' They only admitted framing the image while shooting, never through cropping. Lorca, on the other hand, felt no restriction in cropping his images whatsoever. For example, "Janela Mondrian"(Mondrian Window), an image from 1960, is but a small fragment of a photo he shot of the façade of the old Sorocabana railway station in São Paulo. He noticed the window while looking into the contact sheet in his lab, blew it and made it into the final image. To deliberately cut away from rules imposed by two sacred monsters of photography is a very modern approach.
Looking at international photography, with what photographers would you say Lorca's work is affiliated?
It is a tough question. His photography is not humanistic, although he does have humanistic images. His photos usually include the presence of a man or a woman or a child, since he is earnestly interested in the human being. He approaches photography with a modern eye, but his modernism is instinctive, as I explained before. I would say his narrative has a dialogue with American photography: Walter Evans, Lee Friedlander, Harry Callahan. The work of German photographer Otto Steinert, mentor of the Subjective German movement in the 1940s, influenced photo clubs all around the world. His works were exhibited in 1955 at São Paulo's MAM and caused an impact on local photographers.  Of course, Lorca looked onto the work of other professionals but he was able to develop his very own lyric narrative.
To wrap up, tell us what you find so alluring about German Lorca's oeuvre.
Lorca produced a very coherent, extensive oeuvre, for seven decades until 2014. Rubens Fernandes Junior, the curator of the exhibition, pointed out that Lorca's photos are appealing because his images are pleasing to the eye, they never show conflicts of any sort. His images feel good about life, they convey a pleasant feeling in very harmonious compositions. They are beautiful without being overly sentimental, tear-jerking images. Lorca the man and Lorca the photographer have an optimist view on people, the city and life. He did his commercial work for a living but continued steadfastly with his personal, non-commissioned work, and reproduced these photos himself in his studio. He knew they were splendid shots and bet they would be important sometime in the future.
German Lorca: Mosaico do Tempo, 70 anos de fotografia (Mosaic of Time, 70 years of photography)
From August 25 through November 4, 2018
Curated by Rubens Fernandes Junior with the assistance of José Henrique Lorca
Itaú Cultural, São Paulo
SP-Arte/Foto/2018
Preview on August 22 for guests only
Open for public August 23, 24 and 25, 2018
Galleries
Andrea Rehder Arte Contemporânea (São Paulo), Arte 57 – Renato Magalhães Gouvêa Jr. (São Paulo), Arte Hall Galeria de Arte (São Paulo), Arteedições Galeria (São Paulo), Aura Arte Contemporânea (São Paulo), Galeria de Babel (São Paulo, Miami), Casanova (São Paulo), Galeria da Gávea (Rio de Janeiro), Galeria da Gávea Vintage Photographies por Isabel Amado (Rio de Janeiro), Dan Galeria (São Paulo), Emmathomas (São Paulo), Fólio (São Paulo), Fortes D'Aloia & Gabriel (São Paulo, Rio de Janeiro), Fotô Editorial (São Paulo), Gabriel Wickbold Studio and Gallery (São Paulo), Galeria Inox (Rio de Janeiro), Instituto Mario Cravo Neto (Salvador), Janaina Torres Galeria (São Paulo), Galeria Lume (São Paulo), Editora e Livraria Madalena (São Paulo), Clube de Colecionadores de Fotografia do Museu de Arte Moderna de São Paulo (São Paulo), Mapa (São Paulo), Galeria Marcelo Guarnieri (São Paulo, Ribeirão Preto), Galeria Mario Cohen (São Paulo), Galeria Nara Roesler (São Paulo, Rio de Janeiro, Nova York), OMA Galeria (São Bernardo do Campo), Pinakotheke (Rio de Janeiro, São Paulo, Fortaleza), Silvia Cintra + Box 4 (Rio de Janeiro), SIM Galeria (Curitiba e São Paulo), Taschen/Paisagem (Rio de Janeiro, São Paulo), Galeria Utópica (São Paulo), Vermelho (São Paulo), Galeria VilaNova (São Paulo), Zipper Galeria (São Paulo)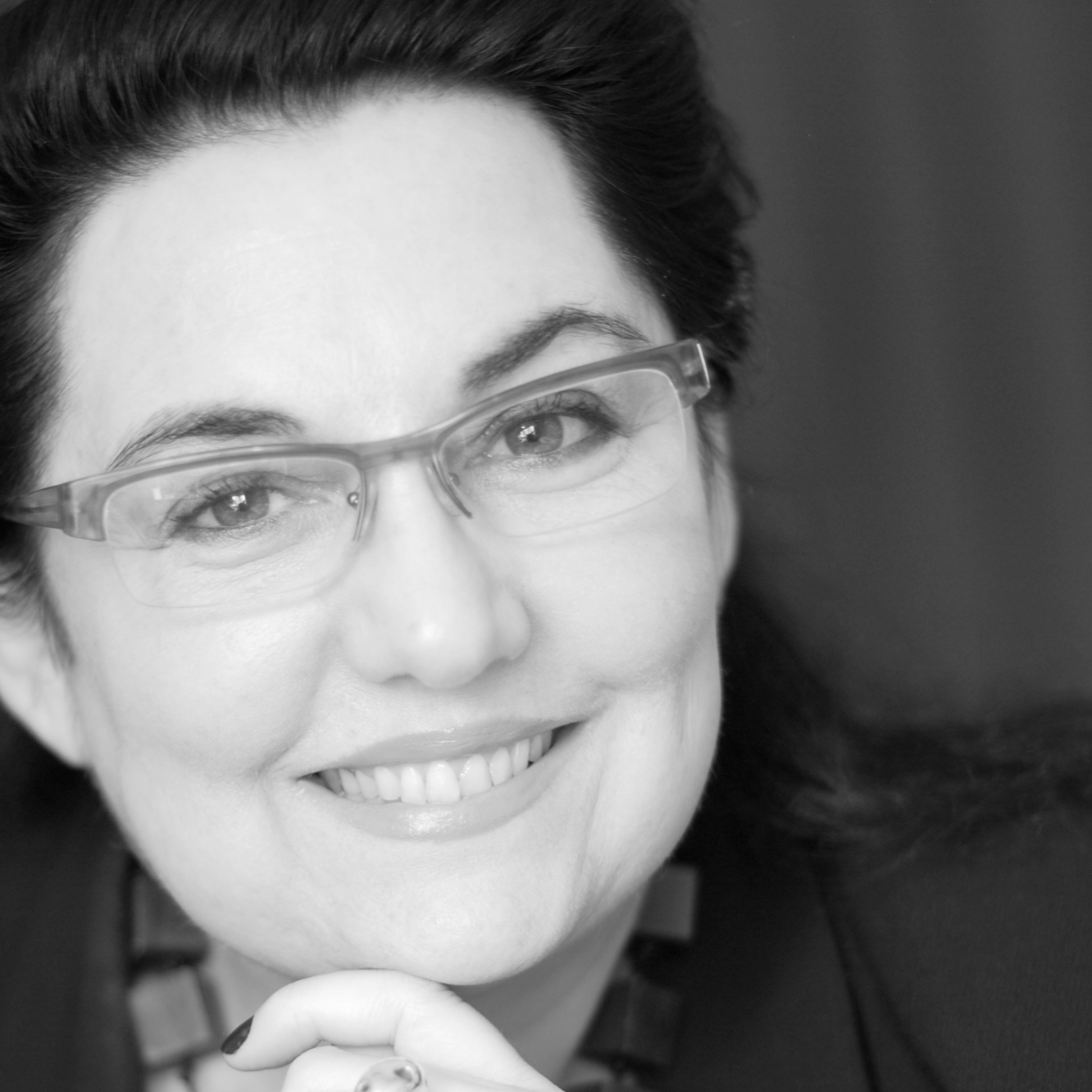 Rio-born Cynthia Garcia is a respected art historian, art critic and journalist fluent in five languages stationed in São Paulo. Cynthia is a recipient of the 2023 APCA (Paulista Association of Art Critics) award as a contributing editor of Newcity Brazil since its founding in 2015. Her daughter America Cavaliere works in the contemporary art market and her son Pedro Cavaliere, based in LA, is in the international DJ scene.
Contact: [email protected], www.cynthiagarcia.biz