The year's activity at São Paulo's Zipper Galeria begins with two exhibitions, both opening January 16. The solo show soberly dubbed "Trauma" by thirty-nine-year-old artist Ivan Padovani is an alert to São Paulo city dwellers as real-life anonymous structures disguised amidst the hectic skyline are converted into majestic sculptural milestones by his photography. Parallel to Padovani's solo, Zipper Galeria together with Galeria Sancovsky host the works of ten artists selected by the 9th edition of the Salon of the Artists without Galeries (Salão dos Artistas Sem Galeria).
The ability to take banal engineering and architectural monstrosities to a level of refinement while sending a poignant message about the contemporary urban environment is why Ivan Padovani's "Campo Cego" (Blind Field, 2014), was among the works exhibited at the 15th Venice Biennale of Architecture in 2016. In "Trauma," the concept is framed from another angle but as always charged with silent tension. Twenty-two photographs printed on cotton paper over a cement and cellulose base center-stage structural pillars at never-completed public and private building sites that dot the skyline of São Paulo. Ironically enough, the towering reinforced-concrete steel-spiked structures are camouflaged in the chaos of the metropolis and ignored even by hard-skinned city dwellers. These coarse spooky totem-like structures plucked by the artist's watchful eye during a six-year project are layered with meanings of depth and drama. Not only the images allow us to notice the oddity of these unnatural soaring apparitions but they also betray the intricate web of corruption rooted in the erosion of political power. The theme, treated with reverence and exquisite balance, also suggests an intense emotional bond of the artist to his native town.
Ivan, what led you to engage in urban photography with a social edge and poetic bias?
São Paulo is a challenge for anyone living here. It may be fascinating, offer opportunities; on the other hand, it curbs you. Each one deals with these hindrances their one way. You can ignore, tolerate, become numb or position yourself to have an active role building the city. By this I imply promoting civility and helping create a positive environment. To live in a contemporary urban space comes with looking into its problems and the process of juggling the experience of day-by-day survival in the metropolis. My work deals with this process.

Presently you work as an art teacher but you studied management then photography to became an artist highly influenced by architecture. Are you a frustrated architect?
I must have been a frustrated architect in another incarnation. Oddly enough, I never felt an urge to study architecture although it is a recurring subject in my researches, not only in its esthetic aspects but also in the building of my works. Nevertheless, I consider it crucial to have an outsider's look. Something else I try to convey is I am always trying to recognize the frustrations, ideals and failures in architecture.
Who are some of the architects you admire?
Tadao Ando, Paulo Mendes da Rocha, Mies van der Rohe, Lina Bo Bardi, Zaha Hadid, Álvaro Siza, Luis Barragán… I'm also into vernacular architecture and owner-built experiences.
The technical file of the "Trauma" series says a compound of cement and cellulose was used in the prints. Can you explain it?
The support for my images are panels made with a cement and cellulose compound; it is a material used mainly as cladding for industrial building façades. I have been employing it in different works for some time, as well as other building materials such as aluminum and steel. With it I try to simulate or reproduce a certain tactile, spatial and visual experience found in architecture. In the case of the "Trauma" series, the photo is printed with mineral pigment on cotton paper and then glued on an aluminum panel then mounted on three layers of cement cladding. In reality, the cement is not in touch with the image.
The exhibition is made up of twenty-two images and a site-specific installation on the façade of the gallery. What is the idea behind the installation and how does it relate to the photos?
The "Trauma" series also tackles the subject of duality; for example, the relation between stability and instability, the concepts of permanent and ephemeral, as well as the idea of what is solid versus the precarious. The installation counterpoints the images. The main façade of the gallery is cladded in galvanized steel panels with a small pillar-free marquise structured in cement. In the installation I used wooden pillars to "hold" this suspended element of the façade suggesting a possible structural instability.  Both the images and the site-specific work deal with the idea of structural support. In the images there is nothing over the reinforced concrete pillars while the intervention is clearly the opposite.
What artist-photographers you admire?
Richard Serra, Lewis Baltz, Robert Smithson, Geraldo de Barros, Lygia Clark, Donald Judd, Cildo Meireles, Richard Long, Gordon Matta-Clark, Francis Alÿs, Bernd and Hilla Becher, Thomas Demand, Tomas Struth, Bruno Munari…
Who has influenced your work?
It is hard to say since I am a curious person/artist/teacher by nature who is always researching and thus being influenced by other artists and theoreticians. I prefer to name those around me who most frequently influence me: Victor Leguy, Carla Chaim, Marcelo Amorim, Walter Costa, Felipe Russo, Guta Galli, Marco Maria Zanin, Ana Ottoni, André Penteado, Nino Cais…


On of your most acclaimed works, "Campo Cego" (Blind Field, 2014, a series of thirty-five photos printed on cement and cellulose compound depicting the blind windowless side façades of high-rises in São Paulo), was shown at the 15th Venice Biennale of Architecture, in 2016. Tell us about it.
When I launched "Campo Cego" in 2014 I could never imagined it would have several showings. It was a most wonderful surprise to be invited to participate in the 2016 Venice Biennale of Architecture by its curator Rene Rietmeyer. "Campo Cego" is a work that deals with architecture but until then it had only being showed within the context of contemporary art so it was very interesting to witness it in an architectural context.
When one looks at the panorama of the São Paulo metropolis, there is so much visual pollution the reinforced concrete pillars of the "Trauma" series are camouflaged by the hectic urban scenery. In "Campo Cego" you transformed the façades into stunning minimalist canvases; now you have plucked banal structural elements in mid-city and transformed them into sculptural milestones of great beauty. How do you do you investigate the metropolitan environment?
It is only natural for the human brain to defend itself from the harsh daily urban experiences in an overpowering city like ours, with all sorts of brash sound and visual impacts. This natural protection strongly influences the way we deal with the urban environment and can even generate numbness.  When I photographed the concrete pillars my focus was to enhance an otherwise banal visual dimension of the city that goes unnoticed by most of its dwellers. Banal and empty spaces attract me; I see them as areas full of potential that can be subjected to different interpretations. There are several steps until the final image is selected. It is impossible to develop the work in the speed the city imposes on us. To begin with you have to subvert the rhythm, decelerate and concentrate on the urban environment. I inventoried façades and pillars then organized them by affinities. The whole work process took me six years. Now I can say these pillars became my milestones. I recognize them very easily and orientate myself by them. If these images are able to influence people to relate to São Paulo in a different way, the work has been successful.
Ivan Padovani: Trauma
Curated by Nathalia Lavigne
From January 16 through February 24, 2018
Zipper Galeria, São Paulo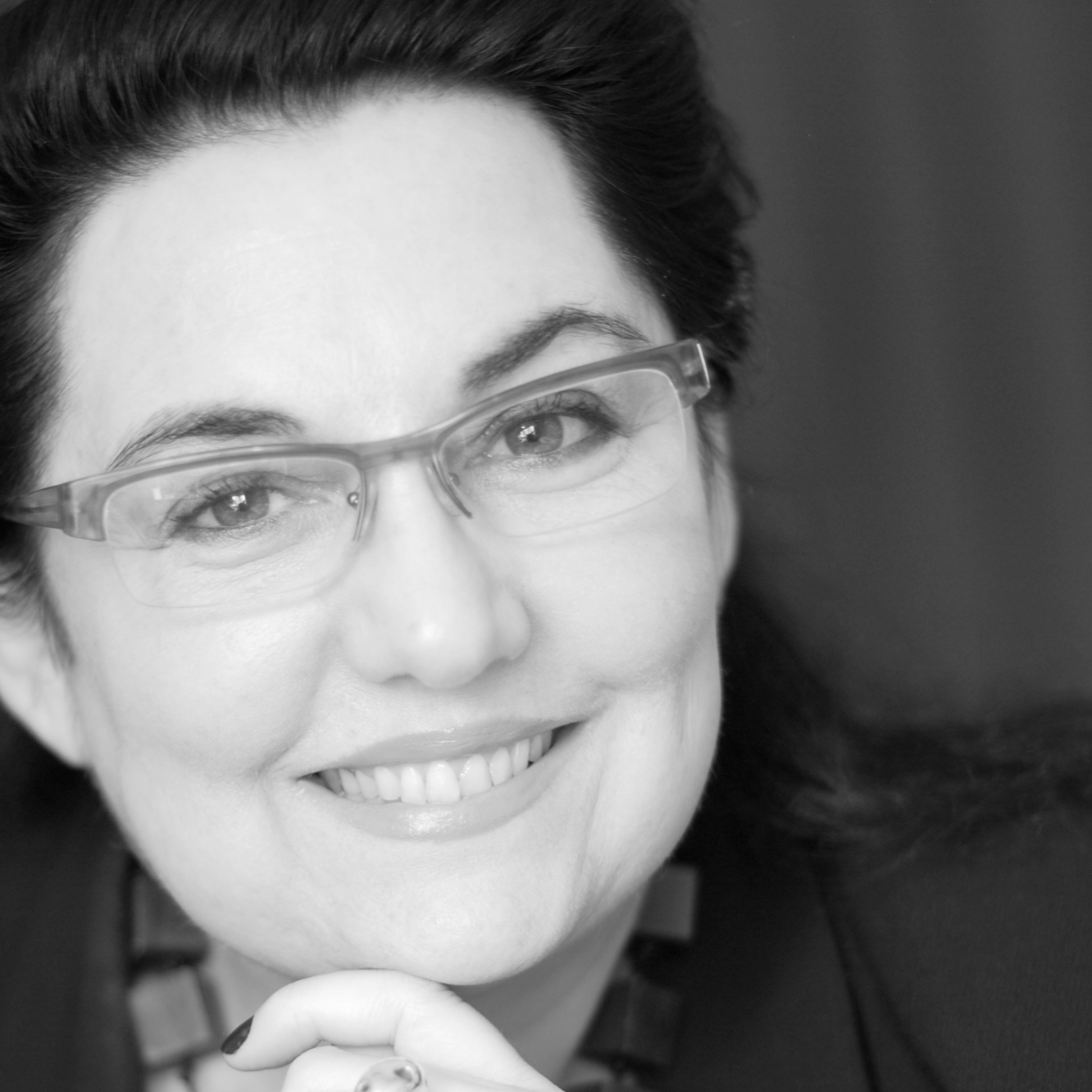 Rio-born Cynthia Garcia is a respected art historian, art critic and journalist fluent in five languages stationed in São Paulo. Cynthia is a recipient of the 2023 APCA (Paulista Association of Art Critics) award as a contributing editor of Newcity Brazil since its founding in 2015. Her daughter America Cavaliere works in the contemporary art market and her son Pedro Cavaliere, based in LA, is in the international DJ scene.
Contact: [email protected], www.cynthiagarcia.biz