No photos better capture the tense political mood and denounce the injustice in Brazil fifty years ago than the memorable black-and-white series by photojournalist Evandro Teixeira, "1968: A Passeata dos Cem Mil" (The March of the 100 Thousand). Nineteen silver gelatin prints of the violence in Rio de Janeiro, in the year marked by student riots against political repression worldwide, are on show through May 26 at São Paulo's Galeria Utópica, headed by vintage-photo specialist Pablo di Giulio.
With an eye for impactful images, a nose for news, a gift of gab to dig into his sources and to charm those he wants in his lens, Evandro Teixeira, eighty-three, is an icon of Brazilian photojournalism with a six-decade-long body of work documenting local and international events. It began in 1958 when the son of a cattle rancher from the interior of the state of Bahia realized his childhood dream to become a photojournalist. Since then the versatile professional has immortalized the poor and the powerful, dead bodies and beautiful models, drug dealers and dictators, poets and popes, all the Brazilian presidents since Juscelino Kubistchek, and world personalities such as Queen Elizabeth, Fidel Castro, Pablo Neruda, Tom Jobin, Pelé, Oscar Niemeyer, Ayrton Senna to events like Rio's Carnival, the Olympics and FIFA World Cup. In 1989, the Inter American Press Association in Miami awarded him with the first of his numerous prizes. Three years later, his book "Fotojornalismo" was included in the library of the Pompidou Museum in Paris. The Nikon Photo Contest International has awarded him twice and was honored with the Special UNESCO Award in 1993. On May 14 that year, his photo of the migrants of Canudos, a northeastern region plagued by the drought not far from his native town, made it to the cover of the New York Times.
Brazil's great poet Carlos Drummond de Andrade praised his expertise and courage in a poem published in 1982 in one of his ten photo-essay books. The poet was part of the dream team of professionals of seminal newspaper Jornal do Brasil, known simply as JB, where Teixeira for forty-seven years published his images captured by his Leica. His bio is in the International Encyclopedia of Photographers organized by the Swiss Fondation Auer pour la Photographie along with the like of Cartier-Bresson, Robert Capa, Josef Koudelka and Sebastião Salgado, to whom Teixeira dedicated a chapter in his biography published in 2014 where Salgado says about his friend and colleague: "He is a personality of Brazilian photography. (…) His work went beyond photojournalism and embraced photo-documentary. He knows everyone, has friends from the simplest person to the most sophisticated. This is a rare quality. I see him as the most complete professional in Brazil's photojournalism."
Evandro Teixeira has exhibited in Brazil and abroad in Paris, Frankfurt, Madrid, Venice, Basel, Havana, Mexico City and New York. His images are in the collections of the Kunsthaus Zurich; the Museum of Modern Art La Tertulia, Colombia; in São Paulo at MASP and MAC-USP, and at MAM in Rio.
In our interview, he talks about his iconic photos that shaped Brazil's memories of the turbulent 1960s. I had the honor to work with him when I was part of Jornal do Brasil team.
Evandro, how did you learn photography?
My first advice was given by the photographer of a local newspaper near my hometown: "Photography is based in two things: love and light. Without light there is no photo. Without love you don't take a good photo." Photography is not something you learn in class. When I arrived in Rio in 1957 I took a correspondence course to learn about the technical part but I also learned from friend photographers. I made mistakes over and over again and closely observed other professionals. To this day I'm still learning.
You began in Rio, as the youngest photographer of the team of the Diário da Noite newspaper. In 1963, already known for your photos and boldness while shooting, you were invited to join the photography department of the Jornal do Brasil (JB), then our most important newspaper, where you stayed for nearly five decades. Tell us about it.
It was the height of romantic journalism. I remember the clunk of the keystrokes of the Remingtons and Olivettis typed by journalists dressed in suits, digging news and more news… Journalism had a lively, adventurous atmosphere and JB was the dream team of Brazilian journalists. Since its founding in 1891, it engaged only the top professionals and intellectuals so to participate in its frenzy felt like making history. Photographers followed the assignments but we were also free to create our own and to produce photo essays. There was hardly any time to go home: news was round the clock, so we lived there, slept there, dated there—our lives revolved around producing news.
In 1964, the military junta came to power and you documented the fateful event…
I was against the military coup so I used my camera to express my political ideals. It was my way to fight the horrendous events witnessed in our country. I made my way into presidios, palaces and podiums. I ran, I was beaten, I was jailed, I had to hide, but I was armed with courage and my camera. In the wee hours of April 1, 1964, a captain from the army, who was my source, called me up: "Evandro, the military just captured Copacabana Fort." "I'm going in there with you," I told him. "Are you nuts?" he replied. He picked me up in an army jeep, it was dark, I hid my Leica M3 inside my shirt and followed him. Not saying a word, I saluted the armed sentinels with a straight face and crossed the gate scared to death. Inside I began shooting with some reservation but the officers in the high command took me for the official army photographer and posed for me. But when their commander-in-chief Castelo Branco, the coup's military leader, arrived I felt a shiver, it was time to leave. I ran to the JB and it made the news the next day. I am the only one to document the morning of the coup from inside the fort. From this scoop on I made my camera a weapon against injustice.
As an insider what was JB's real political stance like at that time?
As the days went by the military coup became more and more uncompromising with justice. At JB, we had two government censors permanently installed in the newsroom. They read all the news and crossed out what was not to be published. It was hectic because it was always minutes away from the scheduled time of printing. Nascimento Silva, the owner, was a liberal, he wasn't a leftist but wasn't a conservative either and did not admit any outside interference so JB fought with all its might against censorship. In the first instance most of the Brazilian media was favorable to the coup. Their views changed when the coup showed its sour face.
I remember well. Then came fateful 1968…
The year was marked by riots and student manifestations and culminated with the assassination of eighteen-year-old student Edson Luis who died on the spot killed by an army soldier in a student rally in Rio on March 28. The students refused to let the soldiers take his body away because they knew the army would disappear with it. The next day fifty-thousand people from all walks of civil society marched down the center of Rio with banners: "They killed a student. It could be your son." When it came to the Seventh Day Mass held at the Candelaria Cathedral there was tension and upheaval. After the ceremony, the cavalry invaded the avenue like thugs with their truncheons beating anyone in sight. All you could hear were screams and the hooves clicking on the asphalt.
The protest culminated on June 21, 1968, known as Sexta-feira Sangrenta [Bloody Friday], five days later the Passeata dos Cem Mil [March of the Hundred-Thousand] was organized against the violence and you were present in both events.
The terror spread early morning that Friday. JB was invaded and closed down by the police, students protested in front of the US embassy against the support the US government gave the coup. Rio became a battleground with the police using tear gas, beating and jailing men and women—twenty-eight people were killed and over a thousand were thrown in jail. I captured the death of a student in the entrance stairways of the Municipal Theater the minute he was killed—his scream was horrible… It was pure terror, you had to be aware of the danger you were up against like in war. I had to capture that unbelievable brutality so I put myself at risk. There was no time to elaborate a frame, you just had to keep on shooting. I ran into an office building to hide and took several shots from the third floor capturing all I could with my Leica. That day a fellow journalist had his ribs crashed by a bayonet and other colleagues were arrested. One of the greatest crimes in the military glossary in the Anos de Chumbo [Years of Lead] were photos showing army officers perpetrating violence so we photographers were sought after, our cameras broken—the repression was merciless. Unable to leave the building with the film, I asked a young woman hiding at the office with a panic-stricken face to deliver my film rolls at JB. She courageously hid them in her panties and delivered the film. I never knew her name. On June 26, the Passeata dos Cem Mil (March of the Hundred-Thousand) happened, uniting all sort of people against the brutality—students, priests, nuns, politicians, actors, musicians, you name it. After that, we all thought the situation would gradually come to terms but alas no. On December 13, 1968, General Costa e Silva signed the Institutional Act No 5, known as AI-5, suspending all constitutional guarantees of Brazilian citizens and eventually institutionalizing torture, only revoked ten years later…
Moving on to a lighter subject, how did you make the transition from film to digital?
Apart from the equipment that was very heavy to carry around, when we worked with film rolls we always took a black fabric with us on our travels to shut the light out to develop the film in the hotel bathroom. We travelled with a paraphernalia of chemicals, photographic paper, alcohol to dry the film, etc. Because of the different time zone in Brazil, we had to develop the films straightaway to make the news. Once I was thrown out of a hotel in Lisbon because the chemical spilled and stained all the bathroom (LOL). After 9/11 it became impossible to cross borders because unprocessed film gets fogged in the scanner. Digital cameras are wonderful and very handy but you have to keep in mind the most important equipment is always the photographer. However when I yearn for those beautiful nuances and poetic textures I resort to film.
To wrap up, Evandro, anything else you would like to add?
I always dreamt about being a photographer but never imagined I'd come this far.
Evandro Teixeira: 1968, Passeata dos Cem Mil (March of the Hundred-Thousand)
Through May 26, 2018
Utópica, São Paulo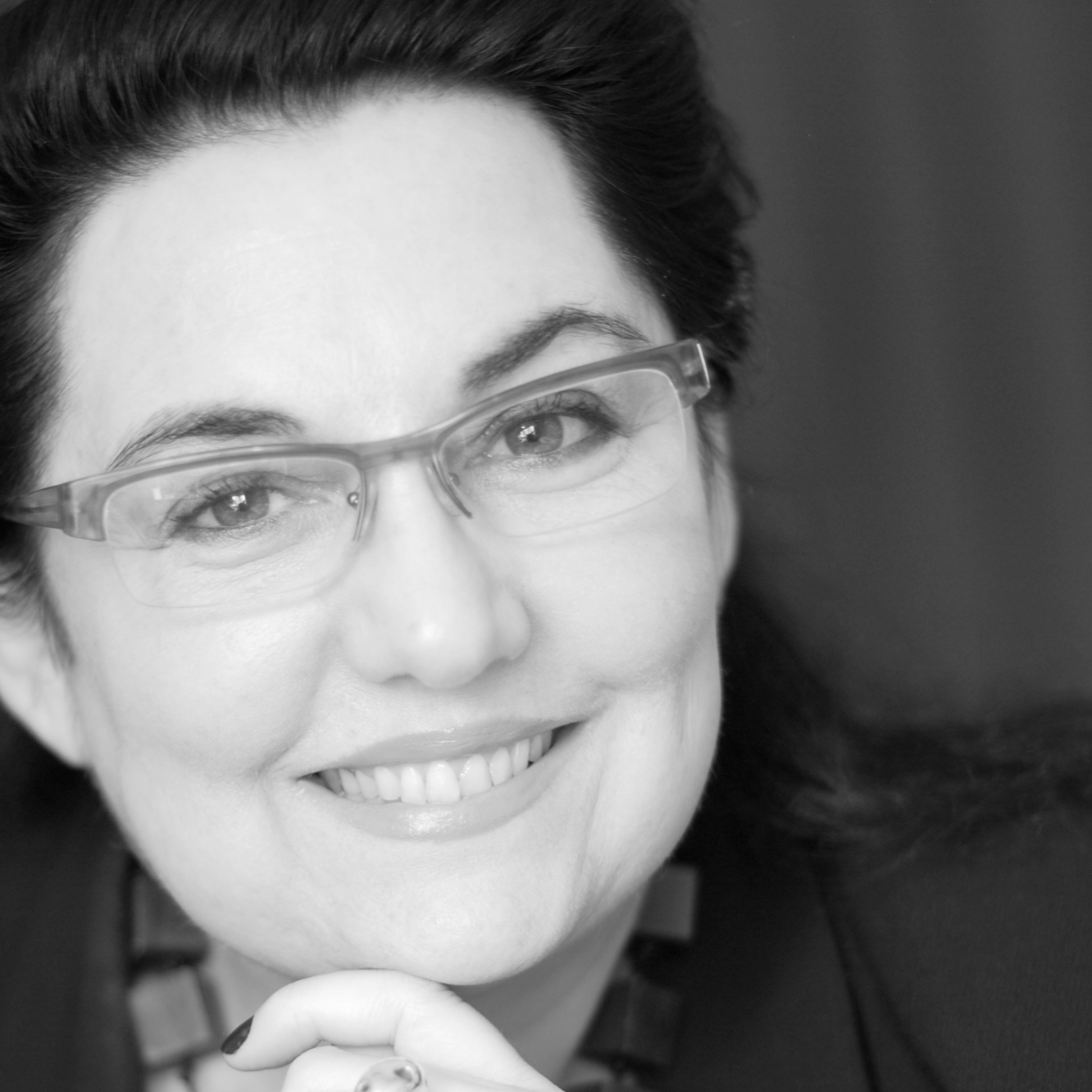 Rio-born Cynthia Garcia is a respected art historian, art critic and journalist fluent in five languages stationed in São Paulo. Cynthia is a recipient of the 2023 APCA (Paulista Association of Art Critics) award as a contributing editor of Newcity Brazil since its founding in 2015. Her daughter America Cavaliere works in the contemporary art market and her son Pedro Cavaliere, based in LA, is in the international DJ scene.
Contact: [email protected], www.cynthiagarcia.biz