Galeria Vermelho presents "Rotações Infinitas" (Infinite Rotations) by Minas-born multimedia artist Ana Maria Tavares whose singular body of work over her three-decade oeuvre stands at the intersection of art, architecture and design. The solo show analyses the paradoxical topics of ornament and function, industry and craft, guidelines of her deep-rooted narrative that discusses rotation, suspension, displacement and mobility on the fringe of Modernist architecture and the nature of its political influence in Brazilian society. This constant interface in her work also makes its point in this specific exhibition housed in an architectural project designed by Paulo Mendes da Rocha.
On the title of the exhibition, she says: "It serves me as a poetic link to my own practice: like a mantra, it comments on the fact that art allows me to ask the same questions over and over again in ways that are always new and exciting, reassuring me that I will never be in the same place again." This is clear to see in the 2015 video "Deviating Utopias II," from the Social Hieroglyphics series, on show at the gallery's Sala Antonio on the second floor (possibly the best video exhibition lounge in town). Tavares transforms the interior of Niemeyer's iconic semi-circle futuristic 1954 Oca building, in São Paulo's Ibirapuera park, into a three-dimensional experience brought about in a silver metallic fluid environment of mesmerizing dystopian beauty that can easily influence Hollywood sci-fi blockbusters.
In the exhibition it is plain to see why this intense, highly energetic, talkative sixty-year-old artist, college professor and intellectual of the arts, who lives in São Paulo and also lived in Chicago in the mid 1980s—she speaks and writes in perfect English—fires up experimentalism not only in her art but also in her students' minds. Her work pushes the boundaries of processes and techniques while creating slick interventions in smooth, shimmering surfaces on steel, glass and mirrors in combination with organic elements such as marble in her architecturally designed pieces and contraptions.
The curiously shrewd epigraph that introduces the exhibition also says a lot about this exceptional artist. It was extracted from the conference, "Ornament and Crime," rendered by architect Adolf Loos at the College of Applied Arts in Vienna in 1910: "To me and all the cultivated people, ornament does not increase the pleasures of life. If I want a piece of gingerbread I will choose one that is plain and not a piece that represents a baby covered over and over with decoration. The man of the fifteenth century would not understand me. But modern people will. The supporter of ornament believes that the urge for simplicity is equivalent to self-denial. No, dear professor from the College of Applied Arts, I am not denying myself! To me, it tastes better this way."
Ana Maria Tavares' work has been shown extensively in Brazil and abroad: São Paulo International Biennial (1983, 1987, 1991 and 2000); VII Bienal de la Habana (2000); Istanbul Biennial (2001); New Museum of Contemporary Art (New York, 2003); Royal College of Art (London, 2003); Schirn Kunsthalle (Frankfurt, 2003); Akademie der Künst (Berlin, 2003); 21st Century Museum of Contemporary Art (Kanasawa, Japan, 2004); San Diego Museum of Art (USA, 2005); San Diego Museum of Art (USA, 2005); Singapore Biennial (2006); The Vleeshal, Kroller Muller and Sonsbeek_10 (Holland, 2001, 2008); Toyota Municipal Museum of Art (Japan, 2008); Hiroshima City Museum of Contemporary Art (2009); Art Tokyo (2009); Yerba Buena Center for the Arts (San Francisco, 2009); Frist Center for the Arts (Nashville, 2013); Sicardi Gallery (Houston, 2014); Berlin Gallery-Weekend (2015); Galerie Stöeckle Hauser (Stuttgart, 2015). Her work is found in important private and institutional collections such as the Kröller Müller Museum, Holland; FRAC-Haute Normandie, France; Fundação de Serralves and Culturgest, both in Portugal; Museum of Fine Arts Houston, USA; and in Brazil at Museu de Arte Contemporânea da USP, Museu de Arte Moderna de São Paulo, and at the Pinacoteca de São Paulo, where the artist had her first solo show in 1982. Years later, in 2016-2017, in the same museum her oeuvre was celebrated in a grand retrospective appropriately titled: "In the Very Same Place: An Anthology of the Artwork of Ana Maria Tavares."
Ana, what made you choose the visual arts?
When I graduated from high school in Belo Horizonte, my choices were either architecture or art but the visual arts soon became my first and only choice. Unfortunately my first year in school was a total disaster; I did not like it at all and, for that reason, I started taking classes in the English department and even contemplated dropping out of art school. In 1978, I was lucky to move from Belo Horizonte to São Paulo where I came to study with amazing artists such as Nelson Leirner, Regina Silveira, Júlio Plaza and the historian Walter Zannini, to cite a few great ones. São Paulo is an amazing place for all arts, enough to make me never want to quit.
When did you finally say to yourself: "I am a professional artist?"
Being close to artists was what enabled me to feel confident and become a professional. Although I had participated in some group shows, the year I graduated, 1982, coincided with my first solo show at Pinacoteca. In the eighties, the art system in Brazil was still very frail and the understanding of the "artist as an agent" was the key for many artistic developments. At that time, artists and museums were very close, there was a lot of collaboration and because we were not so dependent on the market, we were free to experiment with space and time. To me, not only conceptual art was a great reference but also all the important art development from the sixties and seventies, in Brazil and abroad, were seminal in the process of learning to build up a critical thinking. References were important but I am conscious that it is also crucial to understand and contextualize one's production. I have always established dialogues with many historical and aesthetic references in my work but have aimed to question and go beyond it in order to propose new ways to think both present and future.
Rotation is a concept firmly ingrained in your oeuvre. When and why did this idea come up?
Basically, the concept of rotation first appeared in my work in the nineties, associated with the idea of creating a delay or suspension in the artistic experience, in order to engage the viewer into critical thinking. In the eighties, I introduced elements of design in the works in order to disturb and activate the viewer's perception. For example, my sculpture piece placed on wheels was made to reaffirm the sculpture fleeing its condition and question its relation to the viewer or the art system. The series "Mesas" (Tables), from 1987, were suspended platforms where both rational and irrational forces were merged. It was very cool in its smooth black polyurethane surface, and was in itself a protagonist as opposed to an autonomous modernist sculpture silently sitting on a museum floor. From 1995 on, rotation and suspension became important concepts that led me to focus on both design and architecture. The pieces and the installations became strategic contexts to comment not only on the manner in which contemporary life had become framed by indifference, but also on the ways in which we celebrate modern architecture in Brazil without much questioning related to the ideologies that nurtured it and framed its consequences.
What was your first exhibition tackling Brazil's modernization?
"Porto Pampulha" in 1997 was the first exhibition in which I was able to develop ideas regarding the utopian project of modernization of Brazil that went on throughout the Kubitschek years. President Juscelino Kubitschek's project included moving the country's capital from Rio de Janeiro to its innermost region, through the construction of a hypermodern city, Brasilia. "Porto Pampulha" was set in the old Casino, one of the buildings of the Pampulha complex, which due to the initial failure of the project, was transformed, in 1959, into an art museum. Besides exposing the original architecture by removing all the elements which were used in order to make the space become a white cube, I made use of architectural elements such as the columns and the site itself, and included pieces that I defined as prostheses of architecture, made with the same materials used in the building: mirror, stainless steel and glass. Inspired in the design of furniture for public spaces, these pieces resembled useful devices familiar in spaces of transit such as subways, airports, metro stations. Together, the works and the site were activated by various rotations ––of place, of function or time. One small electric car usually used for people with disabilities was transformed into a work of art and made available for the visitors. Titled "Guided Tour with Amigo J9 (For Edmar)", 1997, it offered a slow-motion experience throughout the space of the fictional port, animated by headphones with lounge music and Bossa Nova from the forties and fifties, and mixed with a variety of background sounds of airport, plane takeoffs and relaxing lounge interactions. Dislocating the sound experience to another context mismatched the real landscape perceived through the visual experience of the place or the memories and the glamour that the building once carried. Reality was suspended: the place was neither a casino, nor a museum, nor a port. The resulting experience of this space of transit enabled the work to question the status of the building, its history and its present function. The installation silently led the visitor into the familiar but yet incomplete realm of the public space. No function was truly achieved despite the well-equipped site full of surveilling mirrors, turnstiles, seats and handles. Aided by the given structures, the visitor was ready to contemplate, not the work itself, but the given landscape: the modernist project itself on the outside and in the simultaneous mirror reverberations. By making the works completely amalgamated in the original architecture, the installation deceived the visitors who looked for a museological experience but immediately engaged them in the process of deciphering this new and disconnected reality.
You are showing two videos at Vermelho.  Explain the 3-D experience you developed for the video "Infinite Rotation: Invenzione to Piranesi (from the Airshaft series)."
I took the title from a video piece from my Airshaft series (2008 till now), in which I establish a dialogue with eighteenth-century Italian artist Piranesi and his Prisons' series of engravings (Carceri d'invenzione). In this work the rotation is conceptual: I place fragments of Piranesi's engravings inside my already fragmented mirrored labyrinth.
When did you start to include video in your installations?
Immediately after "Porto Pampulha" I began to include video and sound pieces in my installations and to create works for spaces projected by important architects. The following solo show, entitled "Relax'o'visions," 1998, at the sculpture museum MuBE, in São Paulo, carried a new approach to the rotation strategy. In an attempt to break up time, I brought architect Niemeyer inside architect Paulo Mendes da Rocha by making facsimiles of the architectural elements present at Niemeyer's Casino—the columns and the mirror wall—and introducing them along with my pieces inside MuBe, I was again contaminating the original project and making it became a place without a place. The port became a large underground station and again function was frozen in this suspended reality. Once again, not a museum, not a port, not a station and no recognizable artwork was there to reify the life of the museum. Both museum and visitor were surveilled by all the elements, and what could seem as a familiar experience demanded more than a distracted traveller to decipher.
What led to your fascination with modern architecture?
In an interview with the architectural historian Fabiola López-Durán for her essay in the catalogue of my solo exhibition "Atlântica Moderna: Purus and Negros" at Museu Vale, (Brazil, 2011), I remarked I grew up in Belo Horizonte, a city designed as a laboratory at the end of the nineteenth century to become the capital of Minas Gerais. In the early 1940s, the mayor Juscelino Kubitschek invited architect Oscar Niemeyer, landscape designer Roberto Burle-Marx and other modernists to develop Pampulha, a modern neighborhood in this modern city. It was an artificial development with an artificial pond, manicured gardens and a marina built for mountain people who, ironically, don't have any idea what to do with water… My father moved the family there and before I knew about art, I knew about Pampulha. There, landscape was nature, and nature was architecture. Pampulha has as much political history as Baroque art has in the State of Minas Gerais. So, since childhood, my eyes and heart have bounced between Baroque and Modernism. Because I was able to internalize the understanding of landscape as a social construct, my work set out to carry a critical voice.
In view of what you just said, would you say your work is political?
I have brought to the very center of my research and production the works and ideas of many key architects such as Piranesi, Adolf Loos, Le Corbusier, Ramos de Azevedo, Oscar Niemeyer, Lina Bo Bardi, Paulo Mendes da Rocha; the great landscape designer and painter Roberto Burle Marx and, to the current solo show, Mies van der Rohe. I am interested in dealing with the ways in which the development and implementation of the modernist legacy in the tropics shaped our culture in ways that are still not perceived as the cause and the consequences of so much inequality. So, to answer your question, yes, my work is political. I did not go to architecture school but I think that there is an architectural logic into my work that strategically reverses the process and allows me to build pieces that questions its very logic.
Now tell us about your experience in the States when you lived in Chicago.
Chicago…. an amazing two-year period at The School of the Art Institute as a Fullbright grantee, from 1984-1986. It was an incredible experience both at the school and in the city. For someone so involved with architecture, scale and the urban site, I couldn't ask for more. Plus the encounters and exchange with very important artists, thinkers and amazing students, really gave me an incredible background for my artistic and professional carrier as an art teacher. I studied with Francis Whitehead, Joan Livingstone, Joe Cavalier, Judith Kirshner, Bob Lescher and many other great historians and artists. My MFA led me later to a PhD at the University of São Paulo, where I taught until retiring last year. SAIC's interdisciplinary structure has a huge visiting artist's program; the Film Center's activities directed by Richard Peña, and the school's position regarding issues of race, gender and diversity were all really inspiring. Both the SAIC and the Art Institute of Chicago, as well as the Chicago art scene provided me with a broad span of references and possibilities that enabled me to expand what I had already envisioned as an undergraduate student in São Paulo. In two years I was able to develop more than four installations with a variety of welded sculptures, a solo show at the Superior Street Gallery—a gallery space in the city for the MFA students—and other group shows. Since then I have had many shows in the US and since 2014 I am represented by Sicardi Ayers Bacino Gallery, in Houston, Texas. I have been a Guggenheim Foundation fellow (NY 2001), an Ida Ely Rubin Artist-in-Residence at MIT (Massachusetts 2001), and received a Lynette S. Autrey Visiting Scholars research grant from the Humanities Research Center of the Rice University (Houston 2014). Chicago was crucial for the development of my research as an artist.
So why did you move back to Brazil?
The Fulbright contract demanded my return after graduation, and in order to contribute to my country's university-level art programs, I felt it was important to build up my carrier in Brazil to contextualize my work and strengthen our art system as a whole. So it was indeed a political choice, a desire to participate in the stimulating and challenging Brazilian scene, a country that little by little became very professionalized and has shown a very unique art production. I wished to be recognized as a Brazilian artist and make a work that carried universal problems and references, one that could reach many publics and different contexts.
How was your work received?
My return benefited my work. I was invited for the 19th São Paulo Bienal where I made one of my most important installation, Duas Noites de Sol (Two Nights of Sun), in 1987, a 240-square-meter installation with steel and glass sculptures and a large drawing mural. At the time I worked with an engineer and many welders and steel workers, and fundraised the work with the sponsorship of eighteen companies. I had no gallery for the first twelve years of my production and the fact I was free to propose and fund all my projects gave me an extraordinary sense of freedom so I made many exhibitions in important museums in Brazil in that period.
You are known as an artist who invests a lot of energy in your projects.
For me every single project is a unique opportunity to expand ideas and to experiment with new materials, techniques and processes. Not always the largest show is the most important and, on the contrary, I believe the most relevant experiences are those when the work is challenged by both internal urgencies and external demands, be it related to space, context, budget or the moment it occurs. So I invest a lot of energy and time in projects even if their realization is not guaranteed at first. Risk projects have became matrix for very interesting developments and I consider some of the projects I have made for exhibitions that never happened to be relevant works. These have led me to formulate the concept I named Spatial Hypothesis. To cite an example, in 2006 I was invited by the board of the MASP to work on a project for a solo show in this Lina Bo Bardi landmark. I was very excited because Lina Bo Bardi was one of my case studies. Unfortunately it was never realized for the museum ended up having no means to finance a set of exhibitions it had programmed for the season. It was titled "Natura in Vitro: Interrogating Modernity." Its main goal was to interrogate the complicity between aesthetics, science and ideology at the center of the construction of modernity in Brazil. However, the research and developments for "Natura in-Vitro" were the basis for new and very relevant projects and exhibitions such as the "Natural-Natural, Landscape and Artifice,",a collaborative production and exhibition made with artisans and artists from the northeast state of Ceará in the Cultural Center Dragão do Mar in 2013, and the solo exhibition "Atlantica Moderna: Purus and Negros" at the Museu Vale in 2014, in Espirito Santo.
To wrap up our long conversation, what would you advise an aspiring artist like you once were?
It is hard to give advice! But given the fact that I have been teaching for more than thirty years and advised young art students and more mature artists in their Masters and PhD programs, I suppose that I have, through my work and ways of thinking, been influencing a generation. So if I take your question in this direction, I'd say that I have chosen to advise artists from whom I can feel a true commitment to their ideas and beliefs. I feel I have worked to be very open and let them stand for their freedom of thought and find ways to build up their works in spite of the market's demands and the tight circuit art has framed its practice. My most important goal as an adviser and teacher has always been to respect the specificities, the uniqueness of thought and the desires shown by each student or artist with whom I have worked. Take for example the works by some of my undergraduate students like Iran do Espirito Santo, Sandra Cinto, Henrique de Oliveira, João Loureiro, Daniel Lima and Clara Ianni; or graduate students such as Jorge Menna Barreto, Raquel Garbelotti, Yfitah Peled and Milla Jung, you will notice how different and unique their production is. But lets try to get closer to your question! I will risk making a list of ideas that have guided me throughout these years and helped me keep the focus: 1. "a obra é do tamanho do desejo" (one's work is the size of one's desire); 2) keep yourself free; 3) always experiment. The best works are those you do not fully understand; 4) always be prepared to negotiate: first with yourself, then with the world, but keep in mind the concessions you cannot make; 5) spend all your energy and time in each and every project, no matter who is going to see it or where; 6) always read what artists have written, one cannot be misguided or uninspired by their words; 7) don't forget history, connect your ideas with the present and the future but remember that they can be strengthened by a historically grounded formulation; 8) artists produce till they die, we don't retire, so be patient and remember success is a mere point of view; 9) find a job to maintain your living standard in order to preserve your freedom; 10) value collaboration, teamwork and those who shall see your work; 11) let ideas lead you, not the techniques you already know; 12) become a specialist in every single technique you need to use in your work. The world will respect you more—this one goes especially for women artists!
Ana Maria Tavares: Rotações Infinitas (Infinite Rotations)
Through August 18
Galeria Vermelho, São Paulo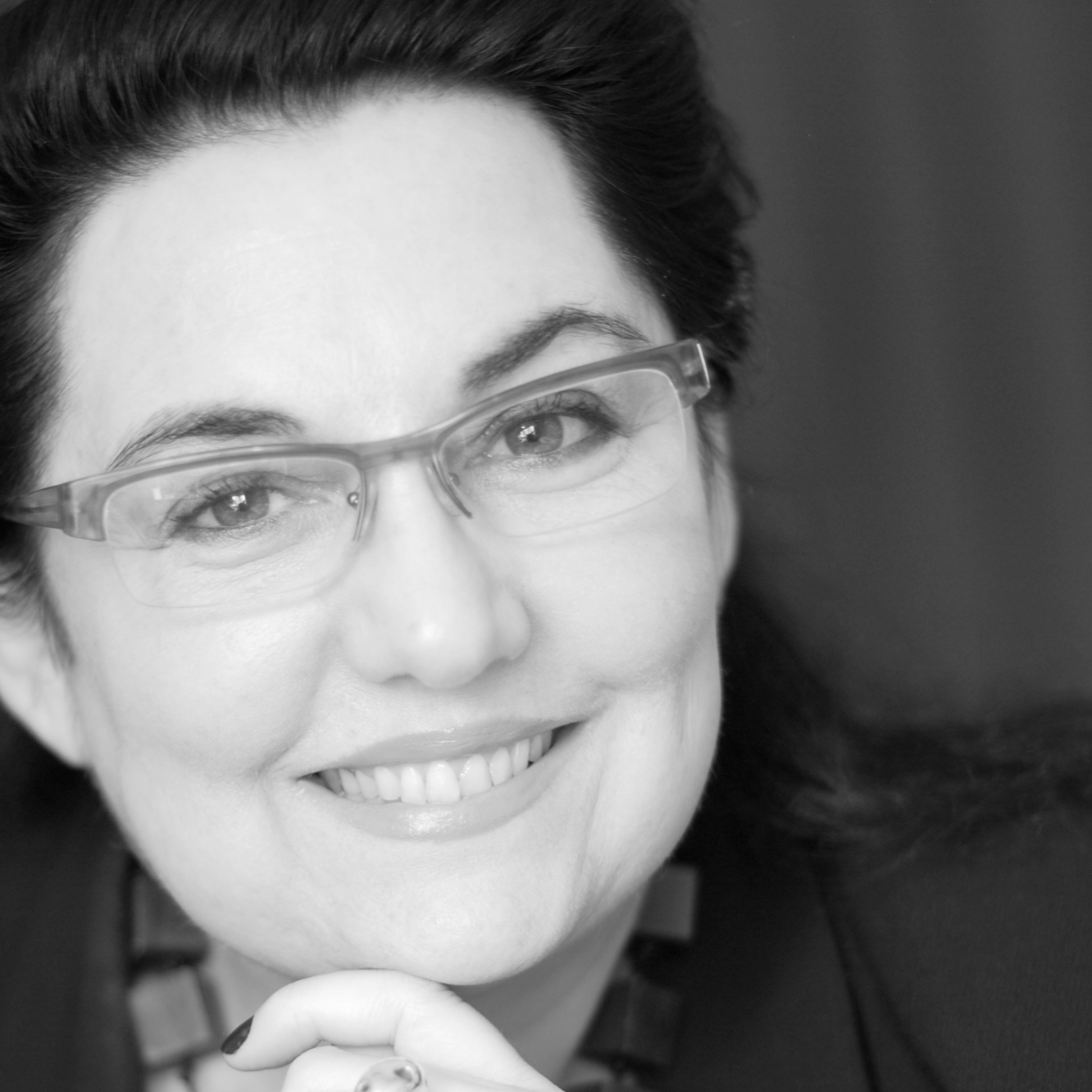 Rio-born Cynthia Garcia is a respected art historian, art critic and journalist fluent in five languages stationed in São Paulo. Cynthia is a recipient of the 2023 APCA (Paulista Association of Art Critics) award as a contributing editor of Newcity Brazil since its founding in 2015. Her daughter America Cavaliere works in the contemporary art market and her son Pedro Cavaliere, based in LA, is in the international DJ scene.
Contact: [email protected], www.cynthiagarcia.biz