A year before Vinicius de Moraes and Tom Jobim composed "The Girl from Ipanema," the Bossa Nova was hailed at New York's Carnegie Hall. Looking through the portholes aboard a DC-8 from the Big Apple, Jobim scribbled "Samba do Avião" (The Airplane Samba, 1962), putting in music his longing for his hometown: "My soul sings / I see Rio de Janeiro / I long for you / Rio, your sea / Endless beaches / Rio, you're made for me / (…)." Cariocas of all generation sing this tune in their minds when flying down to Rio, like photographer Claudio Edinger (and myself), when gazing at its beauty from the heavens.
Edinger's love for Rio is on show at São Paulo's Galeria Lume in twelve large-format arial views from the series "Machina Mundi-Rio" in limited-edition series of fine-art prints, radiating an Ansel Adam-like tropical majesty. Edinger has been capturing its images as long as he can remember. In 2000, he launched "Rio," an exquisite explorative series of black-and-white photos with a mystery that confronts the ordinary reality of its inhabitants captured in selective focus, a technique that has since become his signature style.
However for those who view the search for beauty as superficial, don't mistake this photographer's intent. Edinger has been awarded several prizes since his first solo show at MASP (Museum of Art of São Paulo) in the 1970s. He has won the Leica Medal of Excellence twice, the first time for "Chelsea Hotel" (1983), a visual testimonial to the eccentrics of the most bohemian of New York hotels, where he lived in in the 1970s. For "Madness," on the inhumane conditions of a São Paulo's public psychiatric hospital, he was granted a Life Magazine Award in 1989 and an Ernst Haas prize the following year.
Why did you take up photography?
It was the early seventies and photography was a fantastic language to express our thoughts and feelings. At the time, I felt very displaced: I was born in Rio, early on my parents moved to São Paulo and I'm a Jew surrounded by Catholic friends with a German father and a Latvian mother. I had an obvious identity crisis, and photography—through the many books I have worked on—has helped me find my place and who I am as an artist.
These Rio images have a tableau feeling to them, as if they were painted landscapes of the nineteenth century. What artists, painters and photographers inspired you?
Impressionism was a direct response from painting to the creation of photography. At the same time, the impressionists influenced all of art as we have it today, including photography. Pictorialism, the first art movement in photography, was a response to the impressionists. It is the one school of photography that inspired me the most. I am not interested in what we see. French painter Degas expresses how I feel: "Painting is not what you see but what you make others see [including yourself]." I'm interested in the inner photography, the photography that shows what goes on inside us. I have gone through a lot in photography, always in search for the limits of art. I began photographing in black and white, then on to artificial lights, then moved to color, followed by the square format, until finally I started using a 4×5 large-format camera.
You began implementing selective focus into your photography repertoire with the black-and-white Rio series, in 2000. Philosophically speaking, why this option?
The 4×5 format made possible my use of selective focus which is what I've been pursuing the whole time. Selective focus reflects the actual way we see things. It exposes how conditioned to ambiguity we are. By seeing things at the same time in focus and out of focus aren't we expressing the contradictions we as human beings have in ourselves? At the same time, photography is synthesis. Selective focus is an attempt to find the synthesis of the synthesis.
What are you looking for in this particular series (Machina Mundi-Rio)?
I've been photographing Rio my whole life. It's almost like I'm pursuing both my identity, who am I, and a lost dream. It's hard to understand what, we, Brazilians are, there are so many possibilities: Are we the native Brazilians of the Amazon? The Nordestinos from the northeast? Or the Dutch from the northeast? The African Brazilians of Bahia? The Germans of the south? The Italians, Japanese, Arabs and Jews of São Paulo? As a carioca, I've never been able to quite grasp the place where I was born. I always lived elsewhere and Rio has always been a memory for me, a memory of my childhood's summer vacations, where I stayed in an aunt's  house, my father's sister; a memory of the possibilities of Rio's endless beauty and what all that beauty promises. So in 2000, I photographed Rio in black-and-white, with a large-format camera, trying to capture its essence, as black and white does so well. Then in 2012, I came back to photograph Rio in color, now with a digital camera, emulating a large format. Two years ago, I began photographing Rio from above, from a helicopter. The philosopher Wittgenstein writes that there are two ways to see the world. The way of the unhappy, which is looking at the world's contingencies, dependent on the ever-changing and unpredictable facts to be happy; and the way of the happy people, sub specie aeterni, as he calls it, from the perspective of the eternal. I discovered this from the sky. Everything gains a new dimension from above. Everything starts to make sense for me, the world's obvious and undoubtful beauty becomes evident. Contingent facts come and go—for example, the Chicago of Al Capone was a terrible place to live so different from now. Brazil is a young promising country going through a tough period. That's absolutely normal.
Since we're talking beauty—an adjective ingrained in Rio's image—what are your thoughts about contemporary art regarding the concept of beauty?
Contemporary art has abandoned the classic concept of what is beautiful. Burke invented the sublime in the eighteenth century. Contemporary art mostly explores the terrible side of the sublime. It has practically ignored life's beautiful, breathtaking side. Francis Bacon, the Irish painter, explains: "After seeing two world wars, two atomic bombs, how can I paint flowers?" This is an oversimplification, but I believe we need beauty more than ever, that is what I've been trying to explore recently. In his old age, Renoir's hands were taken by arthritis yet he painted. Matisse, seeing this, asked him why he kept on painting. Renoir answered: Pain goes away but beauty stays.
As an artist, how have you changed since having lived in New York and accomplished the iconic 1978 Hotel Chelsea series?
An artist is like a planet. Always changing yet always the same. Change is our fuel. With every image we see, every book we read, every piece we create, we change. That's the fantastic journey we face and the ultimate reward: To embrace change. And if our work is right, it's also organic. Just look at Velazquez' "Las Meninas," every time you observe it, you see a different painting. That's why Picasso was able to do fifty-eight versions of "Las Meninas." He was trying to capture that perennial feeling of a great work of art. That's what we aim at, to create images that gain new meaning every single day.
Henri Cartier-Bresson used to say the best images happened a second away before the actual click. What for you are the most iconic images of all time? 
Just to set the record straight, Cartier-Bresson only saw a fraction of the possibilities of photography. What we now know about the possibilities of an image was unknown then. This is not to say he wasn't a genius but photography has grown exponentially since the twentieth century. This is photography's age, the twenty-first century: Photography is the new painting. I have hundreds of favorite images and photographers. It's hard to establish a hierarchy but I'll give it a try: Edward Steichen's Flatiron building, 1904; Felix Nadar's portrait of Sarah Bernhardt, 1864; Philippe Halsman's Dali Atomicus, 1948.
Wrapping it up, what would you say for a beginning photographer?
Study a lot—art history, photo history, philosophy, literature and poetry. Shoot a lot until you find your groove, what you like the most. There are only two possible ways in art: the wide path, which is very easy; and the narrow way, which is extremely hard. Always choose the narrow path. Focus on what you like to do the most and the way will gradually show itself to you. Photography is pure magic. And remember that the universe needs photography as much as it needs air, sunlight, birds. If you follow your heart, do what you know you need to do, the universe will always conspire in your favor.
"Claudio Edinger: Machina Mundi-Rio"
Through August 28, 2016
Galeria Lume, São Paulo
Curated by Claudio Edinger and Paulo Kassab Jr.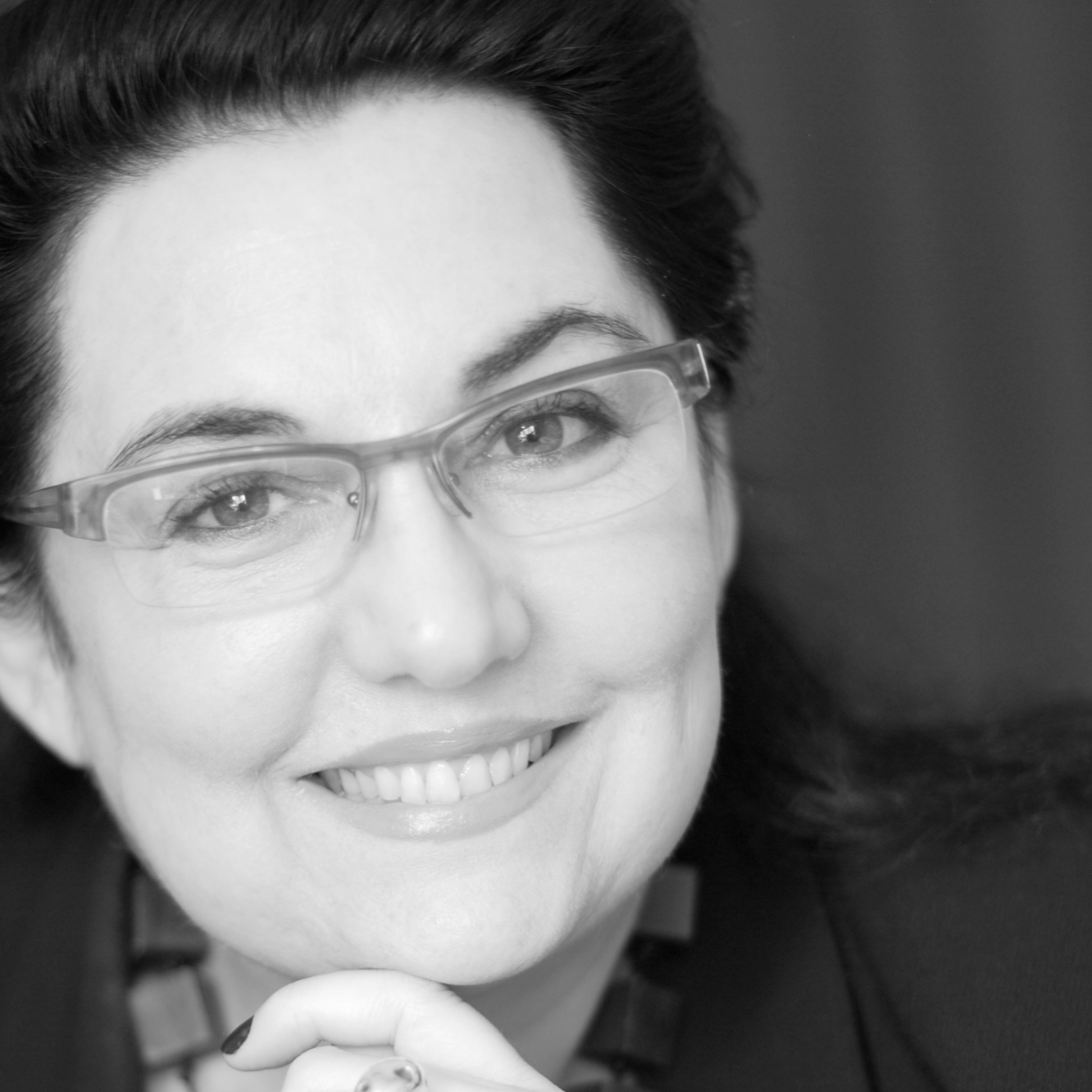 Rio-born Cynthia Garcia is a respected art historian, art critic and journalist fluent in five languages stationed in São Paulo. Cynthia is a recipient of the 2023 APCA (Paulista Association of Art Critics) award as a contributing editor of Newcity Brazil since its founding in 2015. Her daughter America Cavaliere works in the contemporary art market and her son Pedro Cavaliere, based in LA, is in the international DJ scene.
Contact: [email protected], www.cynthiagarcia.biz