A São Paulo-born photographer with a "Blow-Up" mystique, Bob Wolfenson is showing his "Nósoutros" (Ourselves) series at Anexo Millan at Galeria Millan's Vila Madalena complex. The made-up word plays with the pronoun nosotros, Spanish for "us," appropriate for this solo exhibition that celebrates the uniqueness and similarities in us all. "Nósoutros" assembles twenty-seven photos—in large, slim rectangular-format (circa 75 x 290 cm) printed on Hahnemühle Fine Art Baryta paper—of a series of pictures shot with his Hasselblad focusing on people at street crossings frozen in that minute-long prosaic stance of waiting to cross the street in fifteen cities worldwide, a task accomplished in the last four years. The result is simultaneously mundane and compelling.
The sixty-two year-old politically-minded and therapy-addicted Wolfenson explores many creative outlets through the lens with equal passion. Born into a middle-class Jewish family headed by a communist father and working mom in São Paulo's Jewish neighborhood of Bom Retiro, it was not until 2004 that he discovered his work was museum-quality with "Antifachadas-encadernação dourada" (Anti-Façade Golden-Binding), his first solo show in a cultural institution. He is widely known as a nude photographer for his Playboy magazine assignments dating back to the 1980s with the most desirable women in Brazil, international actress Sonia Braga among them. As a portrait and fashion photographer, his iconic photos of model Gisele Bündchen graced the pages of Vogue Brazil and helped catapult the then-unknown beauty of Brazil's deep south into a celebrity phenomena.
Bob, you went from analog to digital. Do you miss analog cameras?    
I have enormous respect for the analog culture and narrative but I don't miss analog cameras. All my personal work (i.e. artwork) is digital and it wouldn't be possible otherwise.
You once said: "I don't see photography as a sacred act as promoted by Cartier-Bresson and Capa."
That's right. Although all my works operate with elements of reality photography for me is an act of constructional fiction based on a set of well-founded assumptions. Even in "Nósoutros," where I worked on the streets, theses values are present displaying, for example, non-purist cropping and unusual format, that contradict the Bressonian rhetoric.
What took you to this new series? 
The idea sparked in 2012 on a day-trip to Coney Island. On my way back to Manhattan, I noticed how people waiting to cross the streets all had a collective posture that made them look alike despite their different clothes, tattoos, anatomy, skin color, attitude. Back in São Paulo I did the first trials followed by some tests in London where I went for a fashion shoot. "Nósoutros" was all shot with an assistant—it's not as simple as it seems—and in cities I was visiting for jobs in either fashion or publicity. Ironically, I had problems with the police in the only town I was handed an official permit, Marrakech. I finished the fashion job and the authorization still had an additional day so I used it up capturing a crossing in Marrakech. In the other places policemen would come by just to know what was going on and very few pedestrians got upset about being photographed.
You had the opportunity to become close to Otto Stupakoff (1935-2009), one of Brazil's foremost international photographers. Presently you and Sergio Burgi are co-curating the exhibition "Otto Stupakoff: beleza e inquietude" (beauty and restlessness), in Rio's IMS (Instituto Moreira Salles). What did you learn with the iconic Otto?
I met him in 2002, when I invited him for the inaugural issue of S/N (Bob's magazine, Sem Nome: No Name) where we celebrated his work in several pages. By then he was alone and forgotten living in upstate New York in the small town of Hurley, near Woodstock. I had been to his famous 1978 exhibition at the MASP that immediately became a reference to me as well as his "Blow-Up"-photographer-larger-than-life persona, all inspiring for hordes of want-to-be photographers like myself at the time. I finally visited him in Hurley and in 2005 I convinced the São Paulo Fashion Week to exhibit his fashion photography and portraits during the event. From then on he reconnected to Brazil and all his archive was acquired by the photography department IMS (Instituto Moreira Salles), under Sergio Burgi, helping him financially until his death.  Actually, I only understood the depth of his talent when we studied his work for the retrospective in Rio's IMS. Otto was more than a mere photographer, he was a unique visual artist, who did amazing collages, wrote beautifully and had an intense creative friendship with artist Wesley Duke Lee we only now discovered. He was someone overflowing with ideas and with the ability to transform a prosaic family intimacy into anthological images.
In 1982, after four years in photography, you worked as an assistant to Bill King in New York but we know he's not among your favorite professionals. So who inspires Bob Wolfenson?  
The one and only Irving Penn for his accuracy, sense of beauty and elegance and for tackling, like myself, in several areas of the trade.  Nevertheless, what really ignites me is my own personal experience, my encounters with so many interesting people, my sessions of psychotherapy, my readings, my country, my travels, my loves and my kids.
When did you realize your photography could be considered art?
In a way, I studied Social Science because of my father's radical political militancy and as a student I was very politically active myself. When I got my first job at Editora Abril (publishing house), I had personal conflicts regarding the social and commercial implications of photography as work. Nowadays I find this totally irrelevant since even commercial photography made to the museums and is looked upon as art and regarded as chroniclers of a timeframe. It's not because a work is devoid of commercial intention that it will turn into art and vice-versa. This process transpired in 2004 with my exhibition and book "Antifachadas-encadernação dourada." That's when I was accepted into the restricted world of art galleries and museums. By 2005, André Millan invited me to participate in his team of artists. Since then even my previous work gained a whole new meaning.
Among others, two things stands out in your work: a regard for citizenship and a sense of political militancy, both inherited from your father. For example, in "Antifachadas-encadernação dourada," not only the geometric grid of the architecture is highlighted but also the vertical corrals inhabited by urban families in the overpowering metropolis. While in "Apreensões" (Occurrences, 2010) it's the young politically active Bob Wolfenson who's behind the lens. Tell us about "Apreensões," one of your most iconic series.
It occurred to me due to a number of police seizures displayed daily in the press that we all end up taking for granted. The idea sparked because of the smuggled goods by Colombian drug lord, Abadia, seized by the police and going on auction. "Apreensões" is a series based on high-quality images of illegally apprehended material, live-caged extinct animals, animal skins, bullets, weapons, guns, rifles, you name it. This material was "virgin" territory; they were actual assemblages. When I enlarged the images in unusual formats and sizes the apprehensions became ready-mades unmasking a very violent side of Brazil. It was made into a book published by Cosacnaify and an exhibition at Centro Maria Antonia at USP [Universtity of São Paulo]. Curiously enough what gave me access to all the judges and police—I had to beg for the authorizations—is they all knew my work as a Playboy nude photographer.
In this image-obsessed era, what set of parameters should guide the professional photographer? 
During a lecture for a full audience, the professor asks who speaks the country's native tongue. Everyone in the audience puts their hands up. He then asks who writes in that language. Again everybody puts their hands up. Then, he asks who in the audience is a writer? Now only one or two put up their hands. In photography it's the same thing, everyone shoots pictures but very few are actual photographers and live from photography. It's never easy to truly engage in a profession in any field. Having said that, to me a photographer should pursue his areas of interest, his own ideas. The only advice I can give newcomers is through my own story.
This is your third solo show at Galeria Millan. How did the other two, "Belvedere" (2013) and "A Caminho do Mar" (2007, On the Way to the Sea), contribute to your present exhibition and maturing as an artist?
Millan has represented my work since 2005 and also promoted other works such as "Cinepolis" (2009) at MAM-Bahia (Museum of Modern Art of Bahia), and "Apreensões" (Occurrences, 2010) in São Paulo's Centro Maria Antonia. There is an ongoing maturing process all these years due to the scope of my repertoire since I transact in different areas of photography; more so, I advocate this exchange and crisscrossing. I wouldn't be who I am hadn't I shot portraits, nudes, fashion and commercial photography. All this added up is who I am. Since it intrigues many people and, I confess, even myself, I decided my next project is "Who The Fuck is Bob Wolfenson."
"Nósoutros" (Ourselves): Bob Wolfenson
Through February 24, 2017
Anexo Millan, São Paulo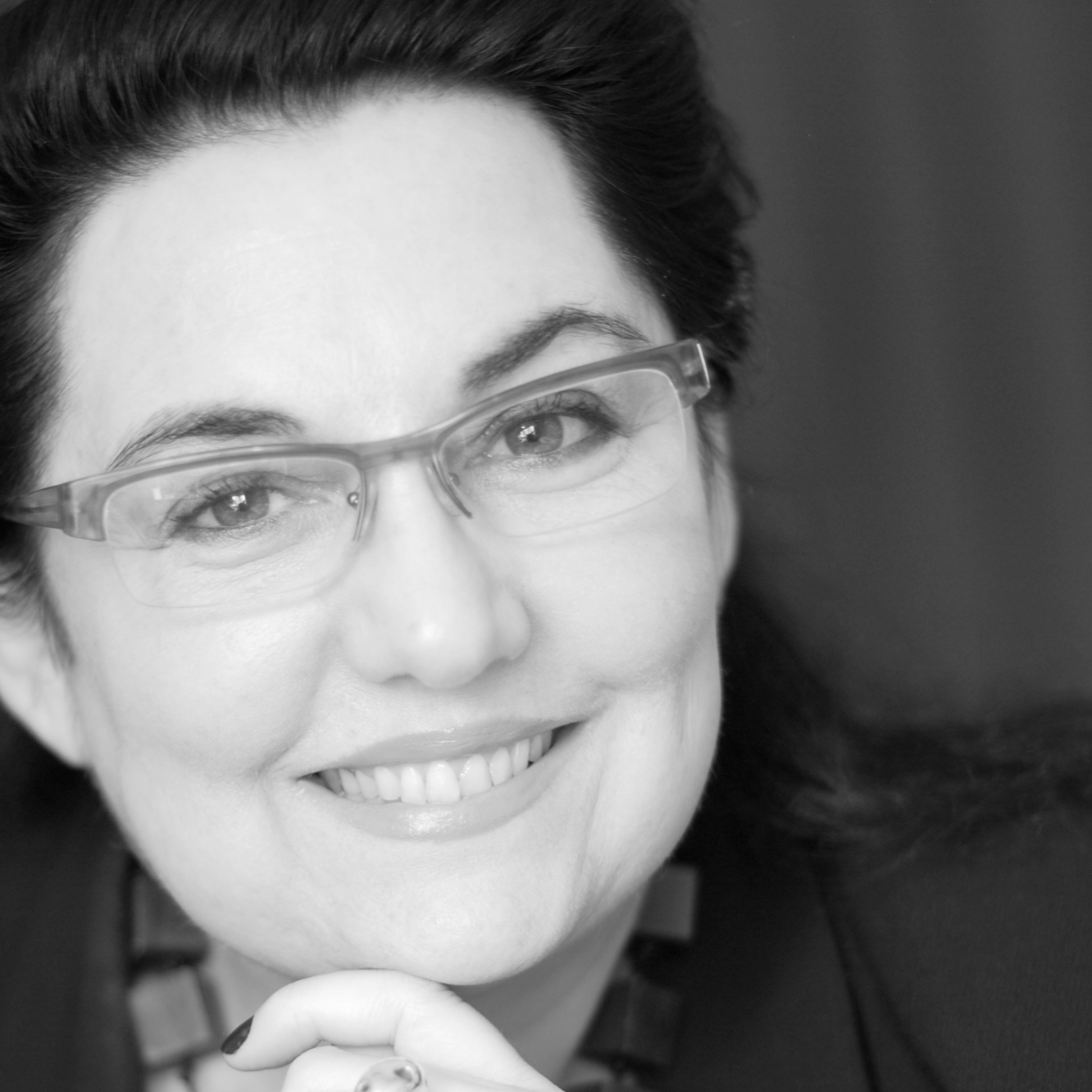 Rio-born Cynthia Garcia is a respected art historian, art critic and journalist fluent in five languages stationed in São Paulo. Cynthia is a recipient of the 2023 APCA (Paulista Association of Art Critics) award as a contributing editor of Newcity Brazil since its founding in 2015. Her daughter America Cavaliere works in the contemporary art market and her son Pedro Cavaliere, based in LA, is in the international DJ scene.
Contact: [email protected], www.cynthiagarcia.biz