Geometric and constructivist artist Servulo Esmeraldo, one of the pioneers of kinetic art in the 1950s who passed away February 1 on the eve of his eighty-eighth birthday, used to say "geometry describes everything you see" and "light is my main tool." The meticulous artist leaves behind a well-preserved, finely documented and extensive oeuvre spanning more than forty public sculptures, kinetic works, engravings, paintings, drawings, jewelry design and works in different mediums. In his Matisse-like bedridden final moments, he always had with him a stack of paper and graphite pencils to capture his last—and lasting—ideas, a benchmark in Brazilian contemporary tridimensional art who has influenced new generations in the trade. As a young boy full of curiosity he played experiments on natural light and learned woodblock printing from the farmhands, a traditional craft in the northeastern state of Ceará where he was born into a clan of landowners.
In 2016, he had the pleasure to witness his first solo show in his small native-town of Crato, 200 miles south of Fortaleza, the state capital, where he lived since 1980. Before that, he delved in the grand monde of the European arts for over two decades while based in Paris, paving a successful career as an engraver. In December, his last commemoration was a comprehensive retrospective at Beurret & Bailly Auktionen in Basel, Switzerland, of eighty works of his European period. "The show included works in several mediums from 1957-1975. He was thrilled," says his lifetime companion and muse, my friend Dodora Guimarães, known for her Amazonian Nefertiti looks, who he leaves with daughters Luana, Sabrina and Camille.
In twentieth-century Latin American art, Esmeraldo's "Excitables," first created in 1966/1967, ranks with Oiticica's "Parangolés," Lygia Clark's "Bichos" and Palatnik's "Cinecromáticos." His oeuvre is in private collections and museums in Europe, Brazil and the US at the Cincinnati Art Museum and The Museum of Fine Arts, Houston. The artist is represented in Europe by Beurret & Bailly Auktionen, in Basel; in the US by Houston's Sicardi Gallery; in Brazil by Pinakotheque in Rio and Fortaleza, and Galeria Raquel Arnaud in São Paulo.
In the introduction to the book accompanying his 2013 solo show "LUZ" (Light), Esmeraldo wrote: "Light fascinates me. It is of paramount importance for sculpture. Maybe this is where my occupational choice derived from. When eleven years old, I invented the cylindrical prism by providing myself with information on light refraction and decomposition, a small can with water bearing a mirror in the bottom and a beam of light filtered by the roof tiles in a dark room of the house—that's how I came to my invention. I would spend hours on end admiring the spectacle of the solar spectrum reflected on the wall. In the natural world is there anything more mysterious than light? It appears and disappears, decomposes and recomposes itself without wear. What of its unequaled speed? It can only be of the gods. Not by chance one of them commanded 'Let there be Light.' Goethe died praying for 'more Light.' I work with a number of materials, but my true raw material is Light."
Some tributes from Servulo Esmeraldo's art-world friends
"I met Servulo in my exhibition area at the 18th São Paulo Bienal, in 1985. Soon after he invited me to participate the next year in the 1st Ephemeral Sculptures Exhibition in his hometown of Fortaleza. In this opportunity we became very close, he walked me around town, took me to the yard where his large metal sculptures were handled, showed me his public works around town. His ideas mesmerized me, the accuracy of his projects amazed me. Everything was remarkably described with unrivaled wit and peerless humor. He was a master in geometry and physics. Since then we have been corresponding, first in letters, then online. Every time he dropped by São Paulo, we would hang out together. In 2016, I was the only artist from São Paulo to be present in the beautiful retrospective "A Linha, A Luz, O Crato" (Line, Light, Crato), in his native town of Crato in the Ceará State.  I'm very proud he invited me to design the logo of his Instituto Sérvulo Esmeraldo exhibited in the Crato show. Hail, Sérvulo Esmeraldo!"
—Guto Lacaz, artist
"Servulo Esmeraldo, as his surname suggests, was a perfectly cut emerald gemstone from Brazil, polished in France. I met him and his wife Dodora in the 1980s, took part in the Ephemeral Sculptures Exhibition he headed—one of the happiest moments of my life in the arts—with a group of artists only an enlightened mind and soul like his could hook up. He taught me so many things. A true gentleman."
—Dudi Maia Rosa, artist
"A very special human being! Such beautiful work!"
—Macaparana, artist
"Since the 1970s, I've been following Servulo Esmeraldo's artistic production. His genuine intent, both as a geometric and constructivist artist, has driven him to a foremost place in Brazilian art history.  In 2014, the IAC—Institute of Contemporary Art aimed at preserving and promoting the work of Brazilian constructivist artists—organized the exhibition "O Arquivo Vivo de Sérvulo Esmeraldo" (The Living Archive of Servulo Esmeraldo). The show was possible through the bailment of the archives and preserved collection of works by Esmeraldo safeguarded in Paris for forty years, where the artist lived and worked for over two decades. This body of work, one of the most complete and well-preserved of IAC's Documents and Research Department, provides the prospect for the making of the artist's catalogue raisonné. It is our mission to make ever-present the oeuvre of artist Servulo Esmeraldo."
—Raquel Arnaud, founder of Galeria Raquel Arnaud and president of IAC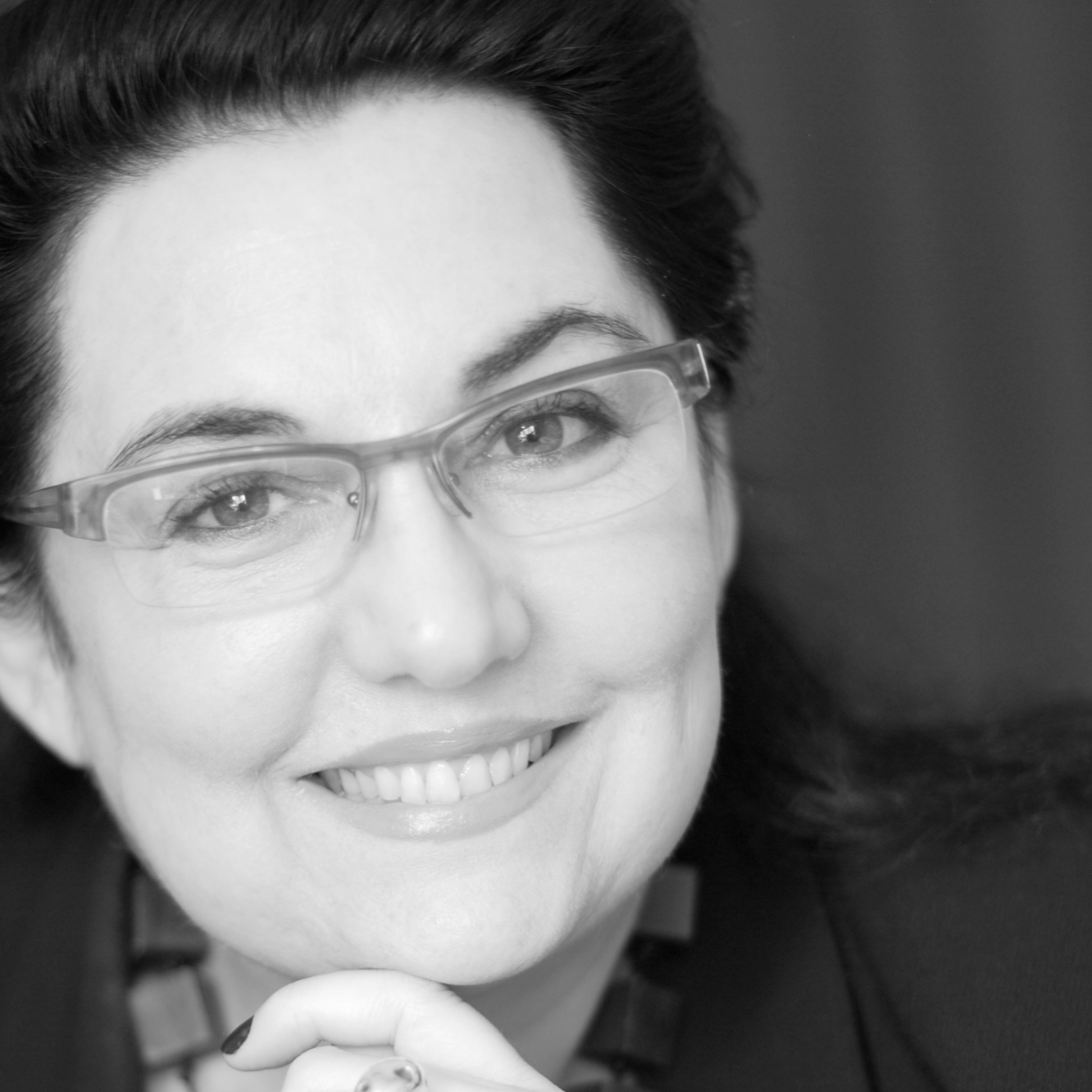 Rio-born Cynthia Garcia is a respected art historian, art critic and journalist fluent in five languages stationed in São Paulo. Cynthia is a recipient of the 2023 APCA (Paulista Association of Art Critics) award as a contributing editor of Newcity Brazil since its founding in 2015. Her daughter America Cavaliere works in the contemporary art market and her son Pedro Cavaliere, based in LA, is in the international DJ scene.
Contact: [email protected], www.cynthiagarcia.biz