São Paulo's Galeria BASE shows the collective exhibition "Ressonância Armorial" with thirty artworks from the 1950s to 2012 by heavyweights Ariano Suassuna (1927-2014), Gilvan Samico (1928-2013), Francisco Brennand (1927-2019) and Miguel dos Santos (1944), the four main names of the Movimento Armorial, Brazil's influential northeastern comprehensive art movement.
To treasure the invaluable cultural legacy and highlight the uncommon cultural wealth of the country's underrepresented Nordeste (northeastern region), much-admired playwright, author and intellectual Ariano Suassuna founded the Armorial Movement in 1970. By associating highbrow art with the Nordeste's popular art, influenced by Iberian-rooted medieval heraldic themes combined with the traditional folk repertoire of African, Mestizo and Indigenous cultures, Suassuna's aesthetic movement forged an authentic Brazilian art, free from the overpowering European narrative the playwright and his followers believed contaminated Brazilian elitist, mainstream art.
With an expansive sun-beaten hinterland named sertão, Brazil's northeast remains one of the country's poorest regions. In this huge territory, comprising nine states with a large Afro-descendant, Indigenous and Mestizo population, flourishes the nordestino identity, as opposed to the country's south bearing a strong European (mostly Italian, German) influence. The exotic melting pot developed from the lively, multifaceted culture, known as arte popular or popular art, embraces artistic manifestations of all kinds—from crafts, literature, poetry, music and theater, to the visual and culinary arts—customarily produced by self-taught individuals and sold in colorful, entertaining open-air markets enveloped in spicy aromas and the musicality of the local jargons.
We interviewed ex-lawyer and art collector Daniel Maranhão who founded, in 2016, Galeria BASE, a small art gallery headquartered since 2020 on a charming alameda (street) in São Paulo's Jardins neighborhood.
Daniel, tell us about the Movimento Armorial.
The Movimento Armorial was a comprehensive initiative involving several artistic manifestations. It is the second time my gallery shows the work of Suassuna and Samico. However, in 2020 when I first showed their works, I decided not to name the exhibition Movimento Armorial, because I was exhibiting works from only two participants of the movement. Now, however, we gathered works from the four main participants: Suassuna, Samico, Brennand and Miguel dos Santos. The movement was founded in 1970, in Recife, the capital of Brazil's northeastern state of Pernambuco by silver-tongued Ariano Suassuna, an extraordinary and prolific intellectual, playwright, author, poet, university professor and legendary Renaissance man. The movement was prompted by his love for the popular culture of the Nordeste to value Brazil's northeastern culture by producing a cultivated art inspired by the region's roots and folk repertoire from the point of view of our influences from the Iberic peninsula, our Indigenous nations and our African ancestors.
The exhibition also shows artworks by Suassuna. What do you have to say about the prolific writer and intellectual Suassuna as a visual artist?
In the 1980s, Suassuna created two albums of iluminogravuras, a portmanteau word he invented to define an engraved illuminated manuscript that is a visual poem blending his literary text and the images he designed following the region's woodblock tradition. In the current exhibition, we show ten iluminogravuras, eight from his first album printed in 1980, the most important set, and two from 1987 from his second album. The first set of iluminogravuras is Suassuna's seminal work in the visual arts. He made reprints in 1982, 1983 and possibly some more, but even his family is unsure how many times they were reproduced. All of them are reproduced in the book of the "Movimento Armorial—50 anos no CCBB," a large exhibition in 2022 at Centro Cultural Banco do Brasil, in São Paulo, curated by Denise Mattar, who writes the presentation text of our exhibition.
Now tell us about the three artists. Let us begin with Gilvan Samico, Brazil's most renowned woodblock engraver.  
Samico was one of the exponents of the Movimento Armorial; his work exemplifies the perfect synthesis of highbrow art and popular Brazilian art. In the 1960s, when most artists were influenced by a Eurocentric narrative, Samico already delved into the rich esthetic grammar of the popular arts of the Nordeste region even before the Armorial Movement came about. He was a virtuoso in the art of woodblock printing or block printing, typically used in Literatura de Cordel (literally, Literature on a String) or cordel chapbook, an inexpensive booklet attached with clothespins to a string with a woodcut engraving on the cover, that bands together literature or poetry, emblematic of the northeastern culture.
In the 1950s and 1960s, Samico produced his extraordinary woodblock works in small editions of fifteen, twenty or twenty-five. He didn't have a fixed rule, for example, and in the 1970s his editions jumped to sixty per work, and even as much as ninety in 2012, his last edition, that we have on view. However, when he produced large editions of one hundred or 120, he only created one woodblock work per year. In our exhibition, we have one early print from the 1950s and three made in the 1960s from an edition of twenty. In Samico's art of engraving on wood, known as xylography (from the Greek word xylo meaning wood), indigenous parables with fantastic animals, medieval dragons and mythical scenes from legends abound in its grooves, as well as sensuous, ill-fated love or humorous scenes. His work was featured in the 32nd Bienal de São Paulo and has been the subject of multiple exhibitions and tributes in Brazil. Samico has two works in New York's MoMA collection, "A Luta Dos Anjos" [Battle of the Angels], 1968, and "Suzana no Banho" [Suzana in the Bath], from 1966, present at the current exhibition at Galeria BASE.
Let's move on to sculptor Francisco Brennand.
Brennand was a prolific artist; he painted, illustrated, designed tapestry, and above all created outstanding, grand ceramic sculptures that evoke a telluric, sensual provocative universe, characteristic of his artistic output. Born into an Irish immigrant family and a sugarcane-plantation heiress, he is considered Brazil's greatest ceramicist. In the post-war period, he studied art in Paris and was influenced by Picasso's ceramics. In 1970, at the onset of the Armorial Movement, he revitalized his family's abandoned tile factory, transforming it into the Oficina Francisco Brennand, an open-air museum and workshop. The impressive compound, on the outskirts of the city of Recife, features approximately two-thousand pieces by the independent-minded artist. Brennand participated in two São Paulo biennials and represented Brazil at the forty-fourth Venice Biennale. In 1985, he was awarded the medal of Officier de L'Ordre des Arts et des Lettres from the French Ministry of Culture.
To wrap up, tell us about the demons of Miguel dos Santos.
Miguel dos Santos participated in the second exhibition of the Armorial Movement and is active to this day painting, sculpting, creating ceramic pieces and designing public monuments in his very personal style of magic realism with a striking primitive energy based on ancestral references to gods, demons and nightmarish imaginary beasts. The "Ressonância Armorial" exhibition in our gallery displays four artists deeply rooted in our rich, magical northeastern culture and stresses the persuasive influence the Movimento Armorial has had in the country's artistic manifestations that clearly resonates in Brazil's contemporary culture.
"Ressonância Armorial"
Through November 11
Galeria BASE (Instagram), São Paulo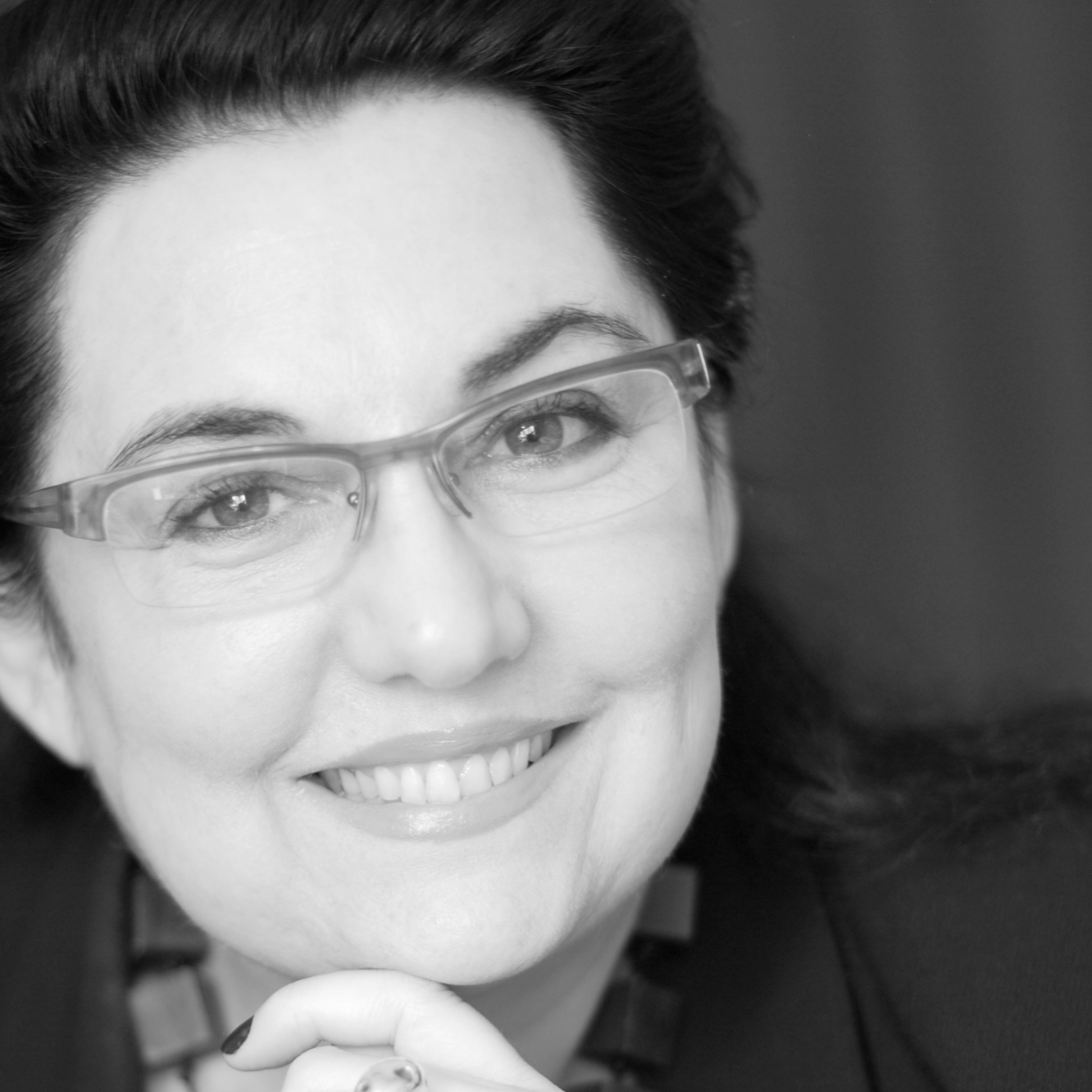 Rio-born Cynthia Garcia is a respected art historian, art critic and journalist fluent in five languages stationed in São Paulo. Cynthia is a recipient of the 2023 APCA (Paulista Association of Art Critics) award as a contributing editor of Newcity Brazil since its founding in 2015. Her daughter America Cavaliere works in the contemporary art market and her son Pedro Cavaliere, based in LA, is in the international DJ scene.
Contact: [email protected], www.cynthiagarcia.biz