Positioning Brazil as a serious contender on the international stage of contemporary photography, the eleventh edition of SP-Arte/Foto runs Thursday through Sunday with thirty-two local galleries. Last year's edition attracted 16,000 visitors to the terraced penthouse of São Paulo's posh JK Iguatemi shopping center, which now welcomes three newcomers: Periscópio from Belo Horizonte, and São Paulo-based galleries DOC and Janaina Torres.
The constellation of photos in Latin America's leading photo fair engages with international artistic trends but its main breeding ground is this continental-sized country's diverse natural, urban and human landscapes with its indigenous and religious mythologies, social disparities, political idiosyncrasy and peculiar transgressions. But what about Brazil's present economic crisis? Fernanda Feitosa, founder and director of the SP-Arte brand, says: "Both SP-Arte and SP-Arte/Foto have not been seriously affected by the present situation. The crisis is here for all to see and we have to deal with it the best way possible. We resized stands, renegotiated with suppliers and introduced new sectors and novelties. We are constantly reinventing to keep up with today's dynamics reality."
Fueled by the photo fair, August in São Paulo now stages several parallel events with photography as its leitmotif. One of the season's must-see is "Album" by Mauro Restife, impeccably curated by Rodrigo Moura at the Pina (Pinacoteca do Estado museum). Julio Bittencourt presents his inquisitive photographic essay on overpopulation at Galeria Lume and Luciana Brito Galeria honors Geraldo de Barros in "Sobras." Dan Galeria brings photographer Christian Cravo's series shot during 2010-2016 in seven African countries compiled in the book "Luz e Sombra" he will launch at SP-Arte/Foto. Verve Galeria has a group show with fifteen São Paulo-based professionals, among them Armando Prado, Cristiano Mascaro, Kikyto Amaral and Vania Toledo, who is also at Micasa Volume B's collective exhibition with eight photographers including Miro, Bob Wolfenson, Jacques Dequeker and Gui Paganini. At Janaina Torres Galeria, Rio-born Kitty de Paranaguá shows for the first time in São Paulo her poetic essay "Copacabana" that is in the collection of the Maison Européenne de la Photographie in Paris. Expert Pablo Di Giulio's Utopica Galeria displays the sensitive lens of Carlos Moreira, at his HQ at Vila Madalena neighborhood, and masters of Brazilian black-and-white photography at his booth like Evandro Teixeira, Fernando Lemos and German Lorca. Some like Casa Triangulo, who got in on the act last week at the successful first edition of Semana de Arte/Art Week takes part at the photo fair with Ivan Grilo, also displayed at the booth of Rio's Galeria Luciana Caravello with multimedia artists Eduardo Kac and Nazareno. You can find further ongoing exhibitions around town at SP-Arte/Foto's site.
One of the photographers whose work will be prominently on display this weekend is Cassio Vasconcellos. After having lived in New York and Paris, fifty-one-year-old fine-art photographer Vasconcellos discovered his penchant for aerial photography in the late 1980s while working as a photojournalist at the newspaper Folha de S. Paulo; it got to the point he got himself a helicopter pilot license. Not the gabby kind, this passionate native of Brazil's largest metropolis, with five books to his name, is cherished in the milieu and is enticed by the contemporary art scene, even when it's not seemingly related to the specific matter of his lens. He boasts more than 190 exhibitions in twenty countries and his noted series "Noturnos São Paulo" in Polaroid format is published at "The World Atlas of Street Photography"(Thames & Hudson / Yale University Press).
Beginning September 1, his photos will be at the Phoenix Art Museum at the comprehensive collective show "Past / Future / Present: Contemporary Brazilian Art from the Museum of Modern Art, São Paulo / MASP," curated by Vanessa Davidson and Cauê Alves, and on September 9 at "Natureza Concreta," a group exhibition at Caixa Cultural Rio de Janeiro.
Vasconcellos' works are being showed at SP-Arte/Foto at the booths of Fotospot and Galeria Mario Cohen, as well as in three simultaneous prestigious events about town. These are "Poder e Sufocamento," Museu da Imagem e do Som (MIS), curated by Isabel Amado; "Modos de Ver o Brasil: Itaú Cultural 30 Anos," OCA-Parque do Ibirapuera and "São Paulo não é uma cidade, invenções do centro," at the newly opened SESC 24 de Maio, both curated by Paulo Herkenhoff.
Cassio, how did the passion for photography get hold of you?
It all began when I was fifteen in a weekend family trip with my parents. Since then I never stopped shooting images.
You are also a helicopter pilot. How did that come about?
As a kid I have always loved helicopters and in 1996 I finally got my license. Since then I have been shooting aerial photos commercially and for my personal work. Before you ask me, no, I've never shot pictures and piloted at the same time. It is utterly impossible! In truth, when I'm working I always fly as a passenger/ photographer. Knowing about flying helps my conversation with the pilot since we communicate in the same jargons, I understand the helicopter's possibilities and limits, plus I read the flight-control panel and follow the communication from the control tower.


Other than São Paulo, what are some of the places you have shot aerial photos?
Oh, so many in the past twenty years! I have flown over all the regions of Brazil and over practically all the lengthy seaside of our country. An international flight took me from the US to São Paulo, a twelve-day long helicopter ride over several countries. Another time, I participated in a one-of-a-kind helicopter flight from São Paulo to the Atacama Desert in Chile that originated my "Fly to Mars" series. As a photographer, I accumulate next to a thousand flight-hours in different types of aircrafts.
What type of camera or cameras do you usually take with you?
Since 2005, I have been shooting both aerial and terrestrial photos with a digital 35 mm camera.
Who do you look up to in photography?
When I started, I was very much inspired by Henri Cartier-Bresson, André Kertész, Man Ray, Robert Frank, Joan Fonctuberta, José Oiticica Filho and Geraldo de Barros. Nowadays, I'm into the works of Edward Burtinsky (Canada), Michael Wolf (Germany), Hong Hao (China) and Cédric Delsaux (France). In Brazil, l admire Claudia Jaguaribe, Lucas Lenci, Cristiano Mascaro, Júlio Bittencourt, Betina Samaia, Claudio Edinger and others.
How do you see the Brazilian market for fine-art photography?
It is plain to see that fine-art photography is a growing market in Brazil. We witness the rise of photography in important private and public collections. Every edition of SP-Arte/Foto has more galleries as well as visitors. What is bothering all of us is the country's present economic crisis.
What do you have to say for beginners?
Photography is not only about the eye and taking pictures, one has to nurture heart and mind in the other artistic manifestations: cinema, music, arts, architecture, etc.. The photographer should exercise his voyeurism in everything, everywhere. I also believe one should do a lot of walking around the city on foot. Only by strolling around do you get to know a place.
11th SP-Arte/Foto
August 24-27, 2017
JK Iguatemi shopping center, São Paulo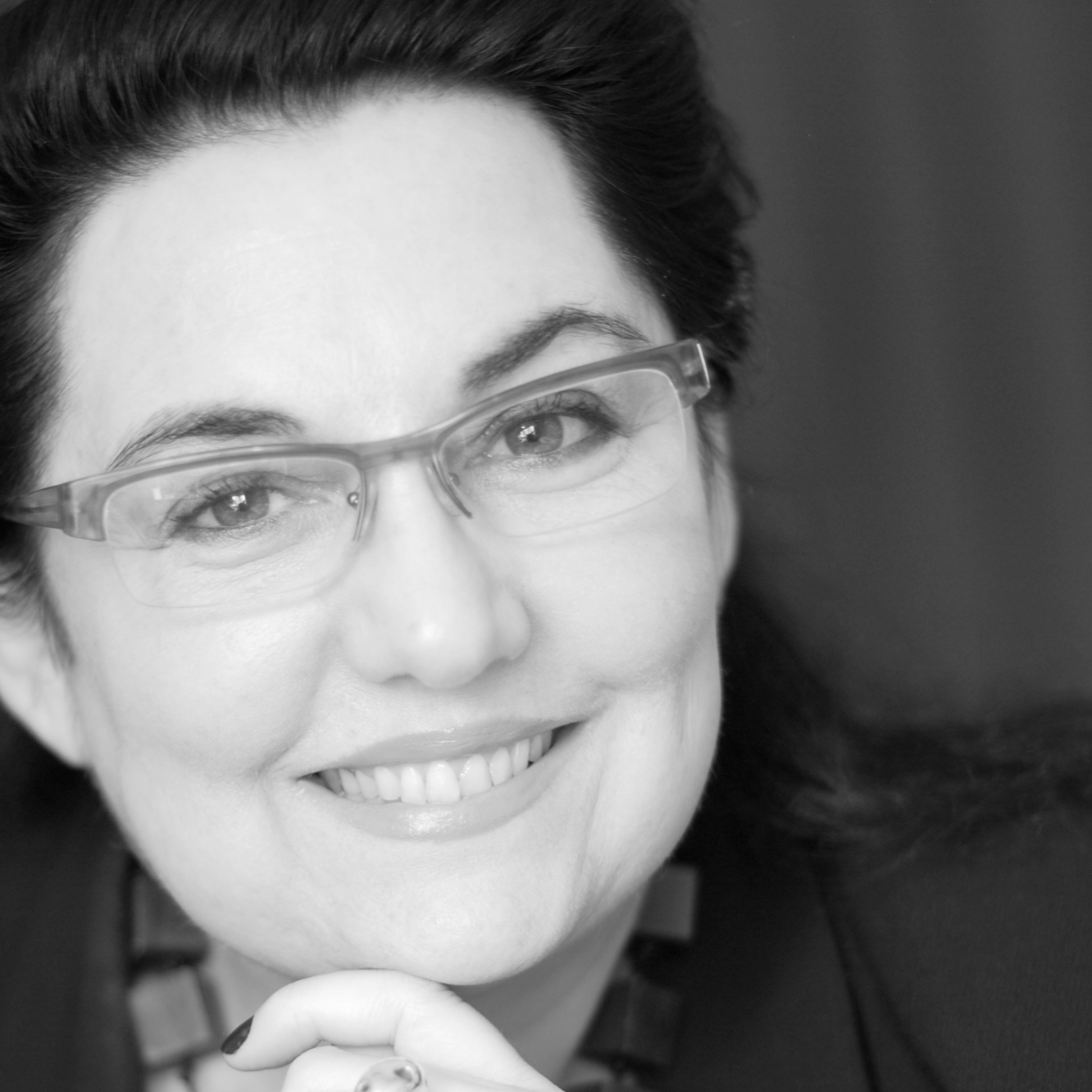 Rio-born Cynthia Garcia is a respected art historian, art critic and journalist fluent in five languages stationed in São Paulo. Cynthia is a recipient of the 2023 APCA (Paulista Association of Art Critics) award as a contributing editor of Newcity Brazil since its founding in 2015. Her daughter America Cavaliere works in the contemporary art market and her son Pedro Cavaliere, based in LA, is in the international DJ scene.
Contact: [email protected], www.cynthiagarcia.biz