Photographer João Farkas captures the saturated hues of the provocative anonymity of the street Carnival masks, "Caretas de Maragogjipe," in a series of thirty-five portraits in his second solo exhibition at Galeria Paulo Darzé, in Salvador, Bahia, displayed during this year's Carnival. The work also comes in a bilingual book with eighty photos and texts by Farkas, Agnaldo Farias, and Mateus Torres. Following the tradition of German photographer August Sander with a tropical twist, the series was first exhibited during the Carnival of 2017 at the Rio de Janeiro branch of Galeria Marcelo Guarnieri. Last year it was shown in the Brazilian Embassy in London, and at Paris Photo at the Grand Palais, this year it follows to the embassy in Brussels. João Farkas is one of Brazil's leading documentary and environmental photographers, with projects that capture the life in the coastal village of Trancoso, Bahia, and the world's largest tropical wetland, the Pantanal, as well as the occupation of the Amazon. His "Amazônia Ocupada" series was exhibited in February at The Latin American Library of Tulane University, New Orleans. Farkas's work is at the collection of the Maison Européenne de la Photographie in Paris.
The São Paulo-born professional, who had his first solo show at the MASP museum in 1978, is passionate about color photography, a contrast with his father, the acclaimed black-and-white photographer Thomaz Farkas (1924-2011). The sixty-two-year-old Carnival lover lives between his hometown and Bahia's capital, lured by its golden orange natural light and vibrant multi-cultural roots.
The unique Carnival tradition of the small port town of Maragojipe—sixty miles away from the state capital of Bahia, population forty-six thousand—is a listed syncretic heritage manifestation dating back from colonial times that blends Catholic and African traditions with the rituals of the indigenous people of the state's Recôncavo region. Farkas' "Caretas" series unveils many layers. It discloses a deep-rooted culture in an unknown, underprivileged community; hails creativity crafted out of limited means; documents a cultural tradition that should be preserved; and is anchored on the paradox of Carnival, a cheerful posture in face of poverty.
João, your camera has captured the Pantanal, Trancoso and Amazon regions of deep Brazil in all its natural splendor, intangible heritage culture and native people. What led you to undertake the "Caretas de Maragojipe" project?
To me it crystallized the idea that art is not circumscribed only to "privileged" social groups, creativity is not exclusive to "artists" and good taste is not confined to the "well-educated."  I was immediately enraptured by it.
Has folk art always attracted you?
I believe this was my first folk-art record that grew into a photo essay. I had captured other folk-art manifestations such as the colorful façades of the houses in Trancoso, in Bahia, and in Alagoas state, but as a specific project only involving folk art, this is my very first. I am fascinated by people—not only my fellow Brazilians—people in general. I love to hear their personal stories and recognize their talent and potential, from the CEO to the doorman. My work is profoundly connected to the human dimension.
How was the production involving this project?
I usually spend a good part of the year in Salvador, Bahia, shooting in its streets. The states of Bahia and Pernambuco have a well-rooted culture and rich folk art. On top of this Bahia has a very special natural light particularly in the region called the Recôncavo Baiano, the area that surrounds All Saints' Bay.  The light there can only be described as especially "colorful." There the colors are all extremely vibrant and respond beautifully to the eye or the camera. I have some neighbors in Salvador who are very enthusiastic about folk art. They told me about the carnival at Maragojipe so I decided to see it with my own eyes.  When I got there I could not stop shooting so we returned for carnival the following year. The Caretas are something special. It is a manifestation that used to be quite common in Bahia but was later abandoned in most places except for Maragojipe. First I took pictures of the Caretas all over town, then, for comfort's sake, I placed myself right in front of a perfect backdrop: a stunning blue wall painted by the local city hall. It was in my third visit that the idea to make a portrait essay of the Caretas finally came to me! Almost everyone likes to have their picture taken. When I approached them they wanted me to take group photos with the OK gesture and so on. I would do as they asked me then I would ask to make their individual portraits. It usually worked. I discovered that masks, like faces, have their own personality and things made to hide also have the power to reveal.
Now I see why the project took five years.
The work evolved when I decided on the portrait essay. I went back for two more carnivals to gather enough images for a book. It always surprised me how the costumes evolved year after year. The sad notes came after the shooting; some of them said they had been dismissed from the shipyard, others confessed they were drug dealing to survive, some others would ask for a buck to pay for a cup of coffee or eat an acarajé fritter. It broke my heart and amazed me at the same time because even in a dire situation they were able to find joy in life. However, deep inside it felt to me like a punch in my stomach. I mentioned this both in my book and the video.
On the subject of portraits, you have photographed some famous names in your career.
A photojournalist usually has the knack to shoot whoever he wants, and relates with the subject on the same level or with a critical view. However, when I was a beginner I trembled in front of some of my idols. During the shooting for a book cover of Chico Buarque, who is known for being shy, I couldn't suggest to him what to do so we had it rebooked. The same with Gilberto Gil for the cover of weekly Isto É, he finally asked me: "What about the picture? Are you going to take it or not?"
Going back to the Caretas, what camera did you use?
All the essay was shot with a good-quality, high-resolution digital camera, and always under natural light. It took me a while to adapt to the digital camera; I'm no technology freak myself. I used to love shooting with chrome, slide and reversal films. These films provide color density and are very faithful to the original color. My cameras are always small and light. I don't like heavy equipment; I enjoy being free to move around. Too much paraphernalia and assistants can scare people away. I prefer to keep it simple to be able to interact more intimately with my subjects. In 2006, I discovered a high-quality digital camera with the size and weight of a small analogue 35 millimeter that swept me off my feet.
Your father, Thomaz Farkas, was a master of black-and-white photography beginning in the 1930s when he came from Hungary to Brazil. Is your passion for saturated color photography a reaction against your father?
I have been asked this before. Ever since I embraced photography I did not engage with black and white because for me photography documents what I see and I see the world in full colors. Colors vibrate with emotion. My sensitive eyes are turned on by esthetics and I see color images as being full of beauty. The color image has a disadvantage toward black and white. Since black and white is "unnatural," when we are face to face with a B&W image we are immediately transported outside of the real of mimetic representation. This distance from reality creates an aura of respect that ends up placing B&W photos in the sphere of "art" and personal vision. A color photo, on the contrary, to "interpret" reality has to be exceptional because the minute we wake up every morning we see millions of color images along the day.
But you were certainly influenced by your father; if not you would not have been a photographer.
I was lucky to have been brought up in a family where there was enormous appreciation for all forms of culture and a profound love for all things Brazilian. We travelled around the country because my father was in love with our music, ceramics, dance and the so-called "folk" art. He no xenophobic, on the contrary, he conveyed his deep appreciation of the arts and was a very strong influence on all of us. From a photographic standpoint he was a facilitator always letting me use his cameras and answering my doubts. He was a book lover and subscribed to wonderful foreign magazines.  However he never tried to restrict or influence us directly; his generous personality made way for us to become what we wished to be. He was not quick to praise us but was always there to help us follow our dreams.
Now let's move on to the period you were a photojournalist in New York City.
I lived in New York City in 1980 and 1981; it was a wonderful period of intense learning. I studied at the ICP [International Center of Photography], had classes with Duane Michaels, Fred Ritchin and others. It was in New York that I learned about street photography, how to come up to strangers and get their picture taken, to perceive when people are open to having their photos taken by someone they don't know. I developed this ability because New Yorkers, differently from Brazilians, can be quite aggressive to strangers. I was also photo buyer for Isto É weekly magazine—there was no internet then, photos were sent by couriers—which covered half my month's rent, and I did freelance photography for Abril Editors and Isto É like a sailing championship in Long Island. When I covered the surgery of Brazilian president Figueiredo in Cleveland I had to buy myself a tie for the assignment (LOL)! After that I was able to get a fixed-term job at the Globo broadcasting branch office in New York as a camera assistant and I learned a lot about coverage of international events. It was very useful when I came back to Brazil to work at Isto É. Another very useful experience I had in New York were the classes I took at the School of Visual Arts in the evenings. Since I knew I wanted to work with the press I tried to learn about graphic design and was fortunate to have as teacher Milton Glaser whose teachings are very useful to this day.
Apart from Duane Michaels, Fred Ritchin and Milton Glaser, who influenced your work?
I am very influenced by the color photographers, especially Joel Meyerowitz whom I met in Paris Photo in 2018, by Brazilian photographers Walter Firmo and Mariozinho Cravo (Mario Cravo Neto), and so many more, as well as American photographers who moved to Brazil, David Zingg and George Love, who was very generous curating my first solo at the MASP museum in 1978 and to whom I dedicate my book Amazonia. In the beginning I did not appreciate William Eggleston, who is a respected color photographer in the US and now I do. I also find very impressive the works by Canadians Edward Burtynsky and Robert Polidori. Among Brazilian professionals, I admire the work of Claudio Edinger and Edu Simões among so many others.
What is your advice to those young people who dream about being professional photographers?
I have a certain experience but I consider myself someone always open to learning. I encourage people to do their own work. What is your story? How do you see the world? It can be an image inspired by your inner world or an image that is in the world around you. Due to today's trend of "creating" images, when I showed the Caretas essay some photographers asked if I had had the costumes made or painted my studio blue. This shows today's strong influence of art over photography that resulted in medium of photography becoming a support for art. I, on the other hand, think there are so many interesting things going on in the real world. I felt compelled to capture the Caretas on video to show they are a true social manifestation and not my creation. I firmly believe in the potential of photography now that it became a universal idiom but, at the same time, our job became more difficult since the global image-making phenomenon elevated the standard of photography. An image to be relevant now requires an even higher level of sophistication and a stronger poetic narrative.
To wrap up, where are you off for Carnival this year?
To Maragojipe to play around with the Caretas!
João Farkas: Caretas de Maragojipe (Masks of Maragojipe)
Through March 14, 2019
Paulo Darzé Galeria, Salvador, Bahia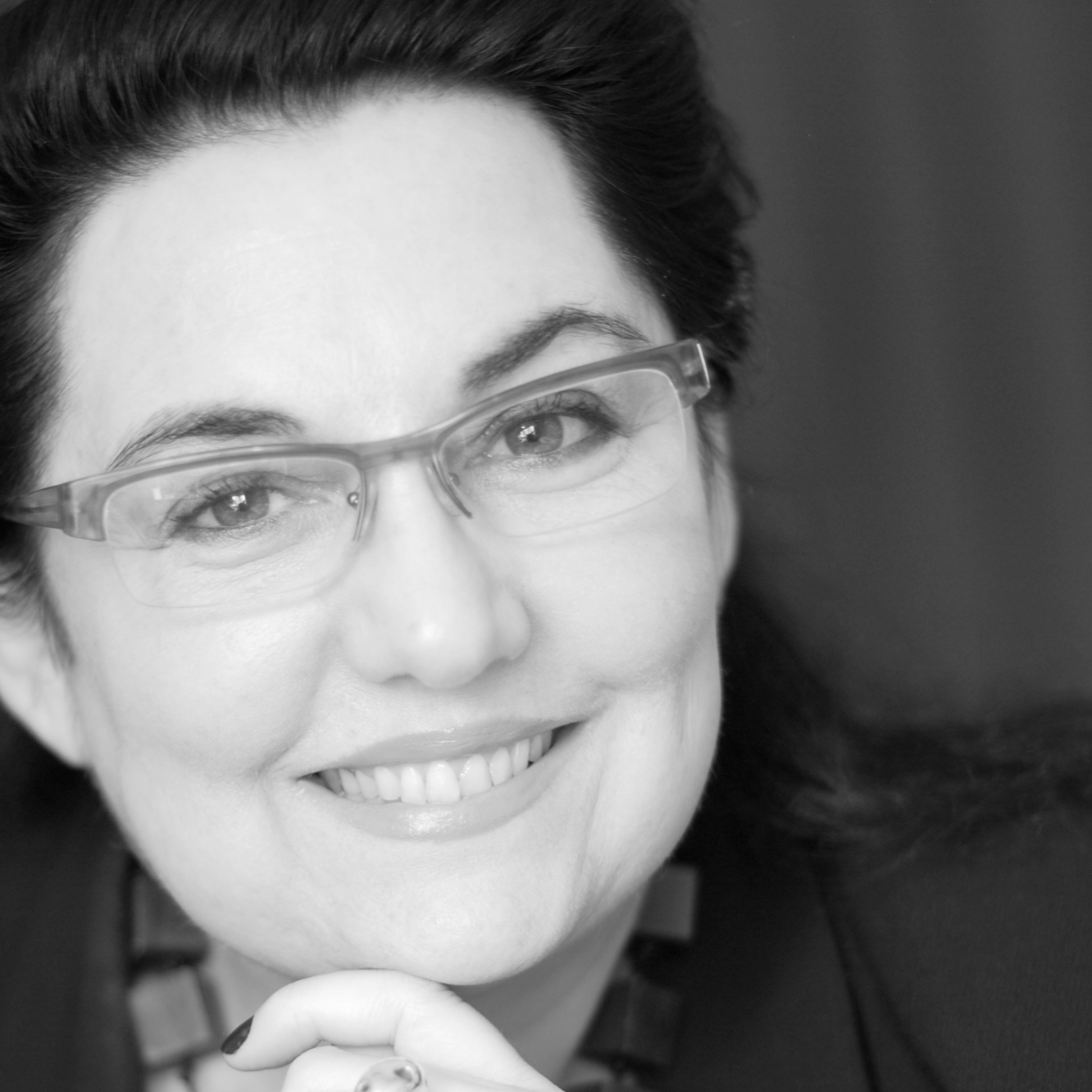 Rio-born Cynthia Garcia is a respected art historian, art critic and journalist fluent in five languages stationed in São Paulo. Cynthia is a recipient of the 2023 APCA (Paulista Association of Art Critics) award as a contributing editor of Newcity Brazil since its founding in 2015. Her daughter America Cavaliere works in the contemporary art market and her son Pedro Cavaliere, based in LA, is in the international DJ scene.
Contact: [email protected], www.cynthiagarcia.biz