São Paulo's SESC Pompeia hosts the blockbuster exhibition "Amazônia," which explores the rich diversity of the Amazon River basin region through the lens of eminent Brazilian photographer Sebastião Salgado. With the Latin accent over the letter 'o' used in Portuguese grammar, "Amazônia" opened its long tour in 2021 at the Philharmonie in Paris, home of the Salgados, followed by the Science Museum in London and the MAXXI in Rome. Currently it is being staged both in São Paulo and at the Manchester Science and Industry Museum in England. In July it continues on at Rio de Janeiro's Museu do Amanhã and lands at Los Angeles' California Science Center in October.
With a string of awards to his name, Salgado's projects in over one-hundred countries explore the dialogue between nature and humanity. He first gained prominence with his widely published photos of John Hinckley's attempt to assassinate Ronald Reagan in 1981. The story goes that after this job he changed the focus of his lens to humanitarian and environmental photography. His admirable work is celebrated in "The Salt of the Earth'" (2014) by Wim Wenders and the photographer's son, Juliano Ribeiro Salgado; in Portuguese salgado means salty. The film won a special award at Cannes Film Festival and was nominated for best documentary feature at the 2015 Academy Awards.
Though "Amazônia" was several years in the making, its launch had perfect timing. Salgado's project sparked several events in Brazil related to the Indigenous community, which was constantly assailed by the right-wing president, Jair Bolsonaro. In Brasilia, protests were led by composer Caetano Veloso. SESC Pompeia promoted a cycle of debates with Salgado and Indigenous leaders mediated by journalist Leão Serva. All of this was topped by the sublime "Amazônia Concert" presented at Sala São Paulo concert house with image projection of "Amazônia" and music by deceased Villa-Lobos ("Amazonas Forest," 1958) and Philip Glass ("Waters of the Amazon," 1993-99).
Captured during forty-eight expeditions to the region over the course of seven years, "Amazônia" exhibits over 200 black-and-white images, the photographer's medium of choice. Curated and designed by his wife, architect Lélia Wanick Salgado, the show comes with an immersive soundtrack of forest sounds by French composer Jean-Michel Jarre, a perfect ambiance for the dimly lit exhibition space, inspired by the rainforest's naturally shady environment. Our eyes are seduced by impressive pictures of lush images taken from river boats, sweeping aerial shots of immense waterfalls, portraits of twelve Indigenous communities living in unison with nature, as well as images of the "flying rivers"—a natural phenomenon caused by trees transporting large quantities of water vapor into the atmosphere that hydrates this essential region for our planet's climate.
While it covers 2.6 million square miles across nine countries in South America, about sixty percent of the Amazon River basin is in Brazil. The "Amazônia" project is a tool for the Salgado couple's humanist beliefs and ecological activism, as it gives insight into the Indigenous communities that call the region home. Two installations with looped videos show a flow of more stunning images with soundtracks by Brazilian composers, the deceased and iconic Villa-Lobos and contemporary Rodolfo Streuter. Three structures evoke the architecture of the oca (from the Tupi-Guarani language, a typical Brazilian Indigenous communal housing) to display Salgado's portraits of the communities going about their daily lives, and journalist Leão Serva's video-interviews with Indigenous leaders. Among them are shaman Ângelo Barcelos and Davi Kopenawa Yanomami who disclose the battle to protect their ancestral home from illegal mining, the destruction of the forest and the threats of the COVID-19 pandemic.
At the opening of "Amazônia" at SESC Pompeia, a slim and fit seventy-eight-year-old Salgado confessed this was his last mega project: "As a Brazilian, the Amazonas region with its incredible colors, rich textures and awe-inspiring vistas has always held a special place in my heart. Over the course of seven years traveling through the region I witnessed first-hand the damage over-consumption has had on its landscapes and people. I hope visitors of 'Amazônia' will feel inspired by its beauty but also understand the urgent need for action to prevent this unique biodiversity being lost."
"Amazônia"'s landscape photography has Ansel Adams' grand DNA. Deep in Amazonas state, Salgado's aerial view of the Jutaí River unveils a glistening waterway flowing lazily at quasi-level ground like a serpent in sensuous S-shape undulations. In contrast, at the frontier of Brazil and Guyana, flat-topped Mount Roraima majestically rises 1,200 meters high through a tenuous mass of gossamer clouds. In another, a sky dome frames the low Rio Negro (Black River) with its characteristic concentrated rainfall captured at the confluence of the Rio Branco (White River) and the Anavilhanas Archipelago. An additional image focuses on the huge lake-like area that makes up the Anavilhanas National Park. Here, the tremendous water-level variation of the Rio Negro, the main tributary of the Amazon river, is colossal to the point that between winter and summer large islands disappear entirely in the high-water season.
In the manner of pioneer Quechua Peruvian Indian Martín Chambi (1891-1973), the Americas' first anthropological Indian photographer, Salgado shoots family portraits in classical compositions using a six-by-nine-meter canvas, part of his voluminous equipment. Only first contacted by white men in 2014, the Pinu Korubo family was captured by Salgado's lens in 2017 in their hunting campsite by the Ituí River in the Javari Valley. Of the Asháninka tribe of the Kampa land, Acre state, is Antônio Piyãko and his wife Francisca, better known as Dona Pity, a white woman who never adopted her husband's Indigenous clothes. The Piyãko family, with their fourteen children, seven of their own, and seven they raised, are framed by the trunk of a phenomenal tree.
In classical style portraiture, the Kamayurá shamans are an impressive group of fearless men with bulging muscles who live at the Xingu, Mato Grosso state. The tribe's history goes back before pre-Columbian times. The Villas-Bôas brothers, pioneering Brazilian activists of Indigenous peoples, were in the area in 1946 and pushed for the creation in 1961 of the Xingu Indigenous Park, the first massive Indigenous area of South America, and main model for Brazil's reserves.
And then there is beauty. There are Yara Asháninka and Luísa, daughter of Moisés Piyãko Asháninka, with their perfect features. From the Mutum Village of Gregório, Bela Yawanawá, whose Christian name literally means "beautiful," is in full splendor of her youthful sensuality crowned by a majestic feather headdress. We admire bathing beauties in idyllic creeks, teenage girls at rest on hammocks and young women protecting their skin with the red seed powder, uruku, against a background of braided palm leaves. Backlighting creates soft halos on mothers breastfeeding, women cooking, chatting, doing their daily chores, as well as highlighting wise old women and children being children. There are men who are easy on the eyes, too, but the frontal close-up of Adão Yawanawá of the Gregorio River land of Acre state beats them all. Appropriately named Adam, and donning a headdress of eagle feathers and fabulous tribal face paint, Adão is a handsome man with a noble gaze that demands respect. He defiantly stares at us and our unjust civilization to protect his people and defend his land and culture.
Newcity Brazil interviewed Leão Serva, with testimonials by gallerist Mario Cohen and photographer Cassio Vasconcellos.
A professional journalist since 1978, Leão Serva participated in fourteen excursions in the Amazon region for Salgado's "Amazônia" project. He is Brazil's top journalist specializing in Indigenous policies, the author of several books and was war correspondent in the 1990s for the Folha de S. Paulo newspaper. Serva was editor and director of several leading Brazilian media companies. Presently, he heads the journalism department of TV Cultura broadcasting.
Leão, you have been visiting the Amazon region for three decades—how did it all begin?
In my first trip I covered the trial of the murderers of environmentalist Chico Mendes, in Xapuri, Acre state, in 1991. After that I participated in a month-long expedition headed by anthropologists Carlos Alberto Ricardo and Eduardo Viveiros de Castro to the Indigenous land of the Araweté nation at Pará state—Viveiros de Castro developed the theory of Amerindian Perspectivism and is a world leading anthropologist. The experience became, so to speak, my intensive "post-graduate course" on the region. From then on, I make regular visits to Brazilian Indian communities. In 2017, Salgado invited me to accompany him to the Korubo communities at the Javari Valley, and that's when my epiphany began since I'm passionate about anthropology, Indian cultures and photography. If you ask me what's my life's dream, Salgado is included in my dream script.
What is the scope of your collaboration with Salgado? 
I first followed Salgado to Amazon in October 2017 as a reporter of the Folha de S. Paulo newspaper. Since then, I accumulated tons of information that has been very helpful to write the subtitles of the "Amazônia" book and exhibition. Before the show's opening, I made video interviews with several Indian leaders, portrayed by Salgado for the project, in which they describe the degrading situation of Indigenist policies in Brazil. The videos are presented in the exhibition in structures inspired by the oca. During the "Semana do Indígena" (Indigenous People Week), in mid-April, I mediated the debates related to Indigenous policies in Brazil that took place at SESC as a parallel event of the "Amazônia" exhibition.
Who are the Indian leaders you interviewed?
Biraci Brasil Yawanawa, Moises Piyãko Ashaninka, cacique (native chief) Kotoki Kamaiura and his sister shaman Mapulu, the great leader Afukaka Kuikuro, Davi Kopenawa Yanomami, and the young leader Beto Marubo. All of them share an indignation toward the racism and the systematic persecution of the present government against the rights of the Indians. They claim judicial protection and the end of the invasions and constant attacks on the rightful ownership of their land as stated in Brazil's 1988 Constitution.
Tell us about the experience of working side by side with Salgado. 
There are many surprising things, above all his endless energy. During the expeditions he usually stays three to four weeks straight in an Indian community in high-power mode: he embarks on long, strenuous walks for the hunt, the fishing, with no hint of fatigue. After a long day, he will maybe say "Oh boy, was it intense today." A few hours later he is up and kicking at 5:30, 6am. It's really impressive. He is totally focused on his job, to capture the perfect photographic image, and is capable of staying put for hours on end to catch the image he is searching for, be it an individual, a group of people, a landscape, shooting endlessly before he is sure he captured the perfect photogram. Once I read about his resilience in a long profile published by the New Yorker on his trips for the "Genesis" book project. The reporter followed him to Antarctica and highlighted how Salgado spent hours photographing a single bird in its nest. He is a very methodical and an extremely organized guy.
What else surprised you?
Everything in the excursions is perfectly organized and double checked. In case anything goes wrong, there are two of each equipment. Everything is packed in doubles: all the tools, the renewable batteries, etc. He travels with an anthropologist, a linguist or Indigenist expert who studies the specific Indian community he will photograph in order to be able not only to communicate with them but also to understand their lifestyle. He is accompanied by a terrain and campsite expert who is also a hunter, a fisherman and a cook. Another valuable assistant is the expedition guide, specialized in dangerous terrains, who holds a world record and is an expert in descent into craters of active volcanoes. He is the one responsible for studying the area and foreseeing unnecessary risk-taking, as well as overseeing the expedition's pharmacy, complete with all types of medicines from malaria to allergies, to equipment and chemicals for treating water. Because Salgado was an economist, his calculations are very precise, his shopping lists are on the dot and lack nothing. All this serves a sole purpose: he needs only to worry about capturing the best shot.
What are some lessons you learned in close contact with the Indian communities? 
When you live with people from a very different culture from yours the experience is quite intense, a lot goes on in your mind. To begin with, it calls attention to the equation between communal living in a collective home with the issue of family life and private life. This is dealt with through the traditional indigenous architecture design of the Brazilian Indian communal homes which house several families, and in some cultures, like the Suruwahá and Yanomami, a single housing structure shelters all the tribe members. In these collective houses, only those with knowledge of communal organization understand the spatial division at a glance. Families are organized in groups but the kitchen area is communal. When someone shouts or makes a loud sound everyone hears; early morning when people start to wake up, soon after all the house is awake. The balance between collective life and individuality is totally different from our contemporary non-Indigenous society. Looking back, until the late nineteenth century this was the normal lifestyle in the early days of São Paulo's urban life: houses had walls but inside they were organized in much the same way as the indigenous communal house.
One of the great things involving this specific project is the fact that some expeditions–and there are forty-eight in total—reached tribes who have practically never been in contact with the white man. What was their reaction when they saw themselves portrayed in a photo? 
Photography is fascinating and even more so when those in the photos have never seen an image that so characterizes our smartphone image-related life. It was moving to witness the Marubo people of the Maronal community get a collection of photos Salgado had made in that exact place two decades ago. They were fascinated to see that those who were kids then are now adults; those who were adults then are now old; and that some of those who were very dear to them have passed away. It was a beautiful experience, they shared the photos between themselves talking excitedly in their tongue but even not understanding the Marubo language you knew what they were saying. There were some curious reactions, too. The Suruwaha thought their skin looked darker in the pictures than in real life because they are not accustomed to see themselves in black and white, characteristic of Salgado's work.
Are you planning to put this rare experience in a book?
Until now I was focused on the edition of Salgado's material. I have accumulated so much material, undoubtably all this experience will come out in different formats in due time now that the exhibition has finally been assembled.
Anything else to add before we wrap up? 
In Brazilian soccer, there's a saying that a great goalkeeper is luckier than the other goalkeepers. I believe the difference between a great photographer is the ability to feel the zeitgeist and anticipate the spirit of time. Sebastião Salgado began working in "Amazônia" before 2010, while he was still involved in his "Genesis" project. As the "Amazônia" project evolved it began to get an urgency and seriousness that did not exist until then. When the book and the exhibition were finally ready, Brazil descended into a dystopia: the destruction of the forests, the genocide of the Indians, a racist government which encourages criminal groups against the environment and the people. With perfect timing, Salgado's work unleashed all its political power. That is nothing short of remarkable.
Gallerist Mario Cohen, who founded his namesake photo gallery in 2002—Latin America's first solely dedicated to photography—recalls how he came to represent Sebastião Salgado. (The photographer has no exclusive representatives in Brazil). For those with a tight time schedule in town and willing to collect Salgado's work, through July 10 Galeria Mario Cohen in the Jardins neighborhood showcases nineteen certified and signed photos of the '"Amazônia" series with prices beginning at USD 9,000. 
I met Sebastião Salgado years ago at the Roda Viva talk show at TV Cultura (Brazil's top TV talk show with an arena of specialists firing at the interviewee at centerstage). He was the interviewee and I one of the specialists in photography questioning him. Our second meeting happened at Marcos Ribeiro studio, his printer in Brazil. My gallery director Rosana Baracat and I met him and his wife Lélia, and he invited me to represent him. Imagine how I felt? I argued: "Sebastião, you can have any of the big art galleries representing you, why me?" He cut to the chase: "I want to be represented by a gallery specialized in photography." Since then, we exhibited "Kuwait" (2016), "Gold"(2019), and now '"Amazônia," which transcends a traditional photo exhibition. The jaw-dropping images offer a sensorial immersion that leaves no one indifferent.
Cassio Vasconcellos is one of Brazil's leading photographers, with six books and several international exhibitions. While working as a photojournalist for the Folha de S. Paulo newspaper he discovered his passion for aerial photography and got a helicopter pilot license in 1996. Here he shares his respect and admiration for Sebastião Salgado, both as a photographer and as an individual, and talks about Salgado's aerial photography for the "Amazônia" project.
In 1987 I met Salgado but only became close to him from 2017 on. I love his "Genesis" project, he visited far-reaching places and made a beautiful homage to Planet Earth. His photographic scope is outstanding and versatile, capturing nature, people, animals, landscape. It is not enough to be a good photographer, but he has the expertise on how to plan complex projects, difficult to execute and with intricate production and post-production, which Lélia, his wife, partner and right arm, manages amazingly well—they are a winning team. "Amazônia" is also an outstanding homage to the region. In these rough times, the project comes as a blessing. Before its launch, when it was completed, I saw several images at his home in Paris. I was present during the montage of the show at SESC and after that I've been twice to the exhibition. In the Amazon series I particularly admire his aerial photos, which has been a subject matter of my work as a photographer for twenty-five years. Photos of the Amazon region are usually very much the same, it is not easy to capture through a different angle. But he was able to give it a fresh look, the photos are astonishing. He flew over places that have never been captured on lens, that in itself is amazing. It's an example of Salgado and Lélia's concentrated team effort to produce their project and get all the authorizations needed in a heavy load of red-tape. Salgado is hands on, he really delivers, he camps where it is available, no matter where. He has told me several amazing stories of his expeditions. Not only is he the most well-known Brazilian photographer, he is now the world's most well-known contemporary photographer. I'd also like to mention Instituto Terra in Aymorés, Espírito Santo state, where Sebastião was born and was his parents' farm, that he and Lélia have transformed into a benchmark reforestation project. It is shown at the final scene of "The Salt of the Earth" (2014), the internationally co-produced biographical documentary directed by Wim Wenders and their son Juliano Ribeiro Salgado, on Salgado's trajectory. Salgado's photographic work focuses on humanity and nature but there is also Instituto Terra, another facet of his generous contribution to the Planet.
Sebastião Salgado "Amazônia" Tour
Sesc Pompeia, São Paulo
sescsp.org.br/programacao/amazonia-sebastiao-salgado/
Through July 31, 2022
Manchester Science and Industry Museum, England
Through August 14, 2022
Museu do Amanhã, Rio de Janeiro
From July 19 to October 30, 2022
California Science Center, Los Angeles
From October 20 to February 20, 2023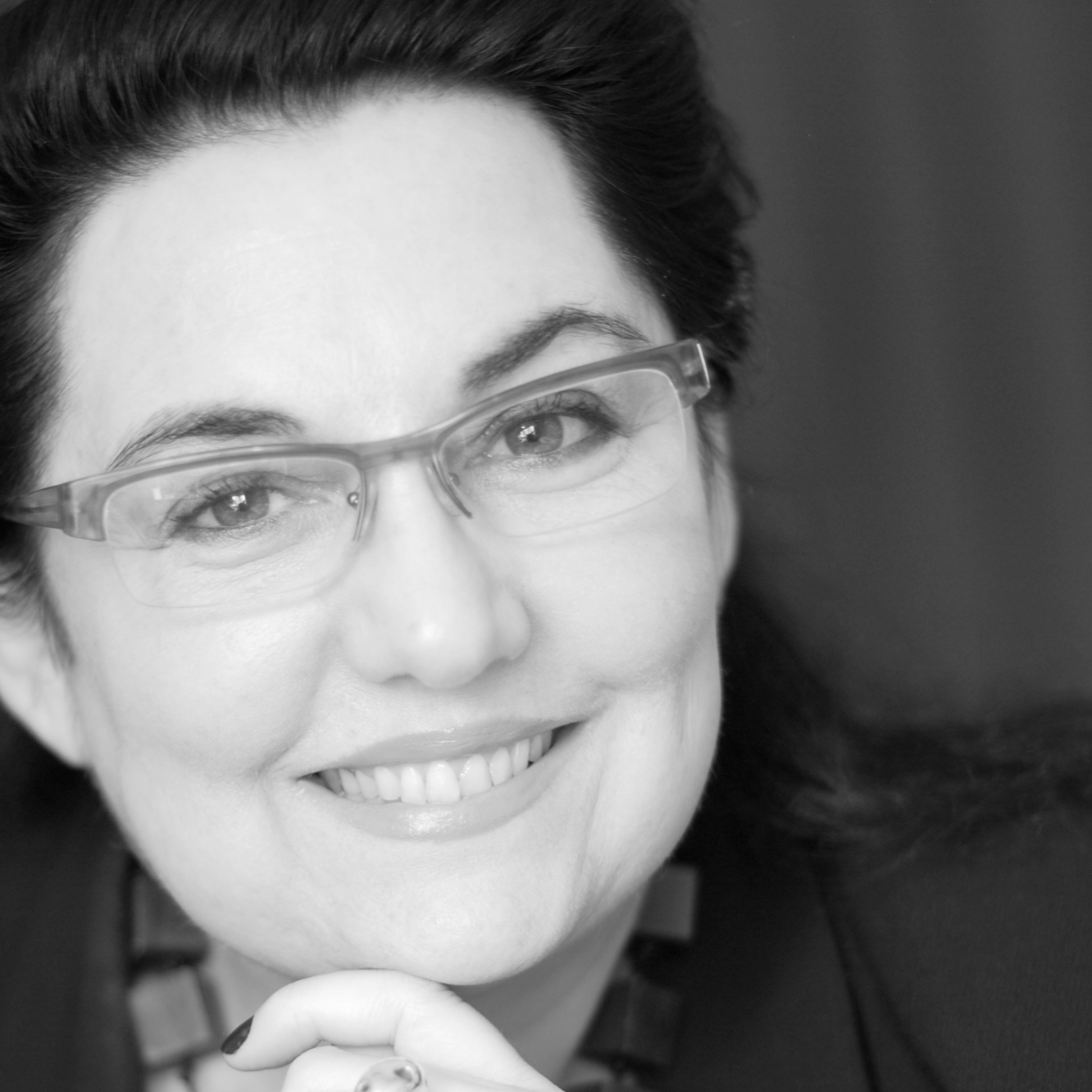 Rio-born Cynthia Garcia is a respected art historian, art critic and journalist fluent in five languages stationed in São Paulo. Cynthia is a recipient of the 2023 APCA (Paulista Association of Art Critics) award as a contributing editor of Newcity Brazil since its founding in 2015. Her daughter America Cavaliere works in the contemporary art market and her son Pedro Cavaliere, based in LA, is in the international DJ scene.
Contact: [email protected], www.cynthiagarcia.biz