The New York City skyline is captured in all its brimming beauty and overflowing power through the lens of Rio-born photographer Claudio Edinger in his ongoing aerial photo series "Machina Mundi," now with thirteen large-format images of the world's most dynamic town in "Machina-Mundi/NY," brought about in his second solo at Galeria Lume in São Paulo where he lives. The photographer's love affair with New York dates back to 1976, a year after he embraced the profession, and ended up spending no less than two decades in Manhattan as a New Yorker.
Edinger, who also teaches and writes essays on photography, has won several awards and exhibited internationally. He is the author of eighteen photo books, three on New York City alone: the Chelsea Hotel (where he lived when he moved there in the mid 1970s) awarded the 1985 Leica Medal of Excellence; a photo essay on Hassidic Jews in Brooklyn; and now Machina-Mundi/NY soon to be published with its grand aerial bird's views of the city in fifty color-saturated selected-focus photos shot by helicopter at the mid-afternoon golden hour and in the early evening. It's no easy feat to freshly capture New York after a line of professionals and amateurs have been inspired by the soul of this thrilling metropolis since the early days of the first cameras.
Claudio, you have made "Machina Mundi-Rio" and now "Machina Mundi-NY." When did you first kick off this ongoing series?
The series started in 2015 as part of a deeper study I have been doing on selective focus, the paradox of seeing. We see things in focus and out of focus at the same time to set the stage for the ambiguous way we perceive the world. My first experience in aerial photography was in Rio where I was born, then São Paulo, where I live, and now New York City where I spent twenty years learning to become a photographer.
When I interviewed you in 2016 during your exhibition "Machina Mundi-Rio" you confessed your love for New York City.
I lived in New York City from 1976 till 1996. It dramatically changed my life and the way I see the world. The city has powerful icons and symbols that help us understand our human condition, who we are. I love what Jung says: "The main obstacle for understanding our soul is comprehending that, what occurs in outer reality, must be translated into an inner experience through our perceptual channels." Images are there to help us make this passage or " translation," and aerial images give us a point of view of eternity, what Wittgenstein calls sub specie aeternitatis meaning in its essential or universal nature.
How many photos are on show? How long did you dream to accomplish this project?
There are thirteen (about fifty-by-sixty inches) images in the exhibition. All I can say is that I have been dreaming of doing this all my life. Since 1975, every photographic project has led me to another, bringing me closer to the sky above…
In the late seventies you lived as a young photographer at the iconic Chelsea Hotel in New York City. How many series have you done since then on the world's most fascinating town?
Chelsea Hotel was my first book, this year I published my eighteenth. This is all I have wanted. Early on, following the philosophy of August Sander, I realized that isolated images have no meaning. They mean something only in a series and that's what I have pursued. I have photographed the Hassidic Jews in Brooklyn, New York; Venice Beach, LA; an insane asylum in São Paulo; Brazil's carnival; Old Havana, Cuba; New York City in black and white; and Rio de Janeiro, São Paulo and the hinterland of Bahia state all with a 4×5 camera. I have shot aerial photos of São Paulo, Rio, Minas, Amazonas, Pará, Lisbon, Tuscany, Paris, LA and now New York City.
Had you flown in a helicopter over New York City before? What was the feeling?
The very first time I flew over New York City was this year. The feeling is indescribable. New York from above is the most amazing place I have ever photographed. Cities are made of the icons they produce, symbols of man's ingenuity, symbols of our own power. New York has the greatest icons, buildings, bridges, parks, like no other metropolis. I flew four different times, about four hours total and got enough material for a book. For me this is very strange. I spent two years photographing the Hassidic Jews in Brooklyn. Three years in the Chelsea Hotel. Seven years photographing in the Hinterland of Brazil. All my books took a lot of time to produce. I have taken over two-thousand images in four flights from which I selected about fifty for a book.
Did everything run smoothly?
Yes. I am alive! I don't mean to be fatalistic but every time you fly you have to be aware that this may be your last. I always leave the car keys along with all my belongings on the ground…
What surprised you the most in the experience?
The surprise is how accessible from the air New York City is. I have recently tried to photograph Paris and it is so complicated, access is so restricted that it is almost not worth it. Not in New York City. You can basically go anywhere you want—except too close to Trump Tower…
When I interviewed you in 2016 I asked a question that now I turn to your New York series: what were looking for when you shot "Machina Mundi NY"?
I am always open, I never go anywhere with a pre-conceived idea. It always feels like something I have never done before. Photography is a force of nature and the photographer is just a channel that will work through you. Sure you've got to make the effort and go there, be at the right place at the right time. But then something magical happens. It has been like this for me from the beginning. Sure, I study everyday—my latest book is on the history of photography—and I shoot as much as I can. But each project has its own soul, its own power. Any serious photographer will concur to this.
Do you plan an exhibition in New York City?
I would love to but I have no plans yet.
When did you begin using selective focus into your photography repertoire? What digital camera do you use?
It all began in 2000 when I bought a 4×5 camera that makes it possible to use tilt/shift allowing for selective focus. I was fascinated by the pictorialist photographers who began using this technique in the late 1800s. All photographers that came before us have started a thread. The new generations should pick this thread and run with it. That is what I have tried to do. Photography is about intimacy. We are all looking for intimacy in our romantic relationships, in our family, in our work. Intimacy is what makes sense in life and makes life make sense. When you are able to transmit intimacy, while seizing fleeting moments, you produce successful images that make sense, that capture the imagination—they mirror us. We see the world with selective focus. It keeps us prisoners of duality. I have practiced yoga for over forty-five years in search for unity in division. My investigation in images has always been related to that.
Who are the photographers that have captured New York City above or from the ground that you admire?
Not necessarily from above but my favorite photographers are Edward Steichen, Lartigue, Nadar, Cartier Bresson, Man Ray, Duane Michals and Philippe Halsman, just to name a few. We are influenced by all those who came before us, and by our contemporaries.
What song did you have on your mind during the aerial shots over New York City?
I love the mantras from India so most of the time I have them on my mind.
Last question, what would you say for a beginning photographer who wants to capture the essence of New York City?
This is for any subject a young photographer decides to photograph: study a lot—photography, art, philosophy, literature, classical music, cinema, poetry… Spend a lot of time with what you want to photograph—intimacy is essential, but it takes a lot of time to achieve. Spend your time photographing at least eight hours a day. Steichen took about a thousand photos of his own kitchen. When asked why, he replied: "Doesn't a pianist spend hours on the piano? Doesn't the boxer train all day? Why should it be different for a photographer?"
Claudio Edinger: Machina Mundi-NY
Through March 23, 2019
Curated by Paulo Kassab Jr.
Galeria Lume, São Paulo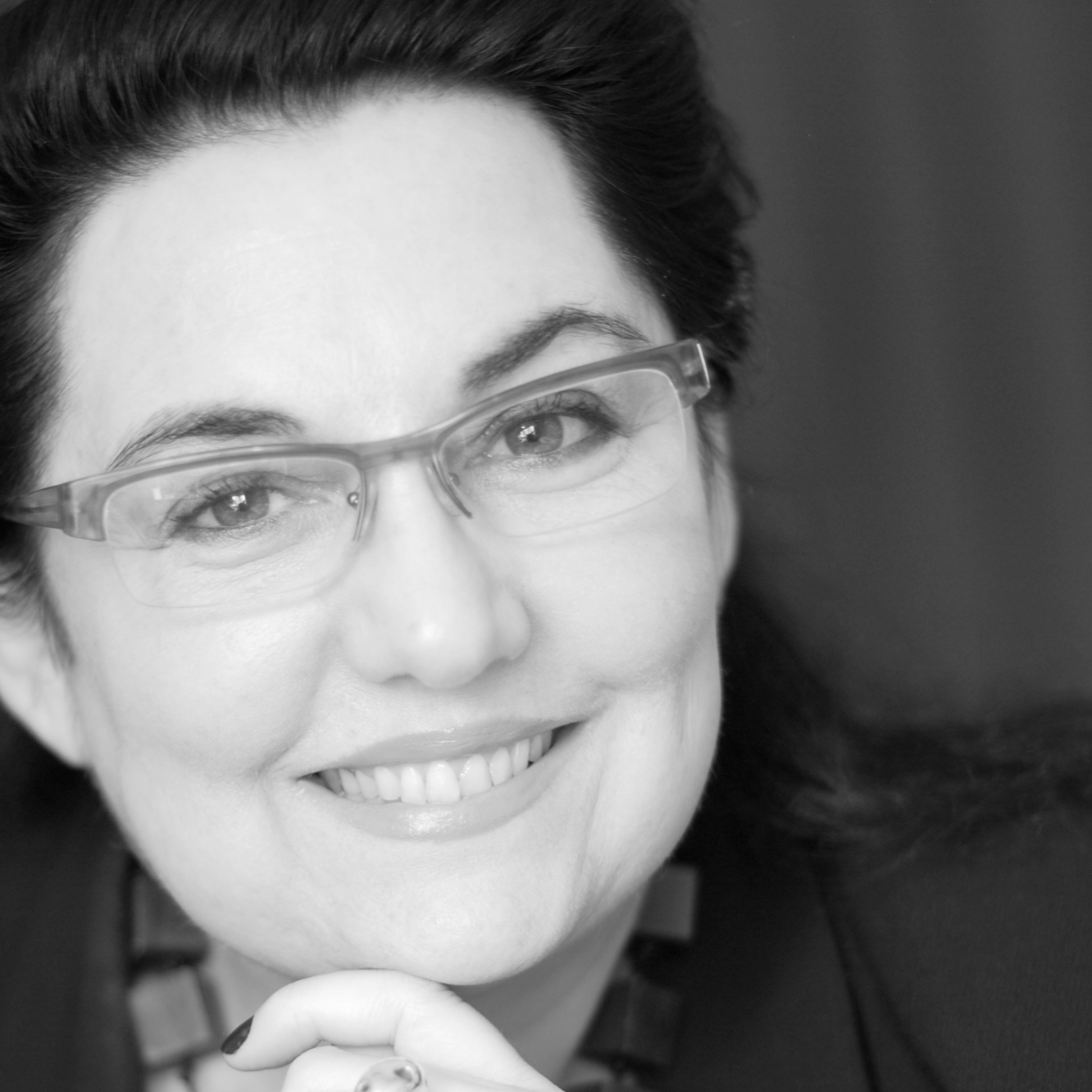 Rio-born Cynthia Garcia is a respected art historian, art critic and journalist fluent in five languages stationed in São Paulo. Cynthia is a recipient of the 2023 APCA (Paulista Association of Art Critics) award as a contributing editor of Newcity Brazil since its founding in 2015. Her daughter America Cavaliere works in the contemporary art market and her son Pedro Cavaliere, based in LA, is in the international DJ scene.
Contact: [email protected], www.cynthiagarcia.biz