Angelo Venosa, one of the few artists from Geração 80 (Generation 80)—Brazil's neo-expressionist young art movement of the 1980s—to have eventually chosen sculpture over painting, now stages the solo exhibition "Penumbra" at Galeria Nara Roesler in São Paulo, after having shown last year at Museu Vale in Espírito Santo state. The São Paulo native who lives in Rio and has a studio by the lush Botanical Garden incubates his art in his gut. His tridimensional oeuvre stands on a hybrid narrative placed on the threshold between ancestral freak forms and the bizarre, bringing to mind an imaginary, very intimate, natural history museum. 
Venosa's mesmerizing pieces have incorporated materials such as wax, lead, marble, glass and even animal teeth. In the nine sculptures present in the current solo show, the materials are restricted to four: bronze, wood, fabric and fiberglass. As always, the boundaries of sculpture are pushed even further, this time by juggling with the subtle and contrasting duality of materiality versus immateriality. The sculpture (materiality) casts a shadow (immateriality) on the wall to form an integral part of each work that explains the show's title. Whether or not you like these large freak, fantastic forms, the primeval majesty of its shapes convey powerful ambivalent statements that draws you in.
The artist's career includes participations at the São Paulo Bienal (1987), the Musée d'Art Moderne, Paris, the Venice Biennale (1993), and Bienal do Mercosul (2005) in Porto Alegre, Brazil. His public sculptures are installed in several public parks and gardens around the country. In Rio alone there are three large sculptural works that includes the grounds of the MAM/Rio and of the Museu do Açude museum, as well as at Copacabana-Leme beach. In São Paulo his public tridimensional work stands at the Jardim da Luz garden at the Pinacoteca. In Brazil's south his work can be seen in Paraná's state capital of Curitiba at the José Ermírio de Moraes Park, and at the Rio Grande do Sul state border with Uruguay at Santana do Livramento. He has two books on his work both published by Cosac Naify art editors. In 2012, the Museu de Arte Moderna do Rio de Janeiro (MAM RJ) celebrated his three-decade trajectory in a memorable retrospective.
Angelo, once you said in an interview: "If I wanted to say something with my work I would not be a sculptor, I would be a writer."
The phrase refers to my aversion to elaborate explanations of a work of art. A work is what it is. I believe in the intelligence of things, in the complexity of the experience of the material world.
So excuse me for my elaborate explanation. Your sculptures are fascinating ambiguous amorphous forms that take from your paintings from the 1980s that also conveyed this strangeness. Where does the inspiration of your narrative come from?
There is no explicit reference; there rarely is. My constructions of the 1980s and my recent re-readings are an imagined reality that is built as the work is being produced. In my works from the years 2000, a specific, previous, form is detailed then rebuilt. In these cases what matters to me is the process of having it entirely remade. I always refer to my small but reliable personal art "thesaurus" and "grammar," if you know what I mean. It is like that old scratched vinyl record that you play on and on.
Did you leave painting behind?
I don't paint any more but I draw constantly. In a certain way the drawing is the mother of sculpture. 
In 1994, you created a very interesting series of sculptures where you used animal teeth in the works. Does this series have a title to it?
No it doesn't because I never give titles to my works. I think the reason why is the reverential fear I have for the Tetragrammaton, the unpronounceable four-letter name of God. BTW, I'm an atheist. Those were oxen teeth I used in a series produced with bees wax, paraffin and lead. At the time I was experimenting with other ways of making things in this world through a less "linear" process.     
Do you define yourself as a sculptor?
Depends… In a hotel registration form I always put down visual artist—it's simpler, more vague. I build things. I find sculptor a bit arrogant, but there are those who call me that.
Where is you largest sculpture to date?
Maybe it is the one known as Baleia (Whale) made in 1989 from Cor-Ten steel. It stood at Rio's Leme beach in Copacabana. However, there was one even bigger that I decided, for once, to name it—The Aleph. It was a stone maze in Santana do Livramento at the border with Uruguay, but it no longer exists.
Do you define your art as neo-expressionist? What movement more adequately defines your oeuvre?
The answer to this is either no movement or a dissertation thesis. But the first hypothesis is okay with me.
In another very interesting project you worked with the scanned body of murderer who had donated his body for research. Tell us about it.
Indeed, I literally used scientific technology. One of the raw materials I used was from Columbia University. The male cadaver was from a thirty-eight-year-old Texas murderer executed by lethal injection in the early 1990s who donated his body for the benefit of science. The body was all sliced up and scanned, generating images that were used in an advanced project, The Visible Human Project, a digital "atlas" of the human body. I got the information through the Internet but later I was given a CD-ROM. I worked with this material for a long time.   
Now let's move back to the 1980s. You are part of the art movement called Generation 80 but you did not participate in the iconic art exhibition of 1984, in Rio at Parque Lage, "Como Vai Você, Geração 80?"(How are you, Generation 80s?"), because you told me you were too shy. Tell us about that landmark moment in Brazilian art. Are you still that shy?
I wouldn't say now I'm that shy, I made an upgrade to reserved. Since I was very shy on the occasion I have very little to add to the clichés of that period. As I see it there was an enormous amount of new things going on at the same time for myself and for the country. Some were good, others… Brazil was leaving behind the military dictatorship, I had just moved from my native town of São Paulo to Rio and I became  a dad, which came along with a wide array of new responsibilities.
The closest word for Penumbra in English is dusk or half-light. Tell us about this series where the shade of the material work projected onto the wall is also the work but in its immaterial form.
To be honest I did not make any historical connections when I produced the work. The indirect correlation that I was doing in 3D printing and other works built in layers have a strong link with my childhood and teenage years, with the constructions I did at the time.
Who are the artists that have influenced you?
One of my first insights comes from Bernini. I have a childhood memory back when I was a four-year old that refers to the pleasure I have doing my hands on work when my father arrived home from work with a tool—a rasp—and I started to cry because I thought it was a gift for me.
To wrap up, what would you say to a young striving artist like you once were back in the 1980s?
Learn to hear yourself. Stay tuned to your work process more than the result itself.
Angelo Venosa: Penumbra
Through March 16, 2019
Curated by Vanda Klabin
Galeria Nara Roesler, São Paulo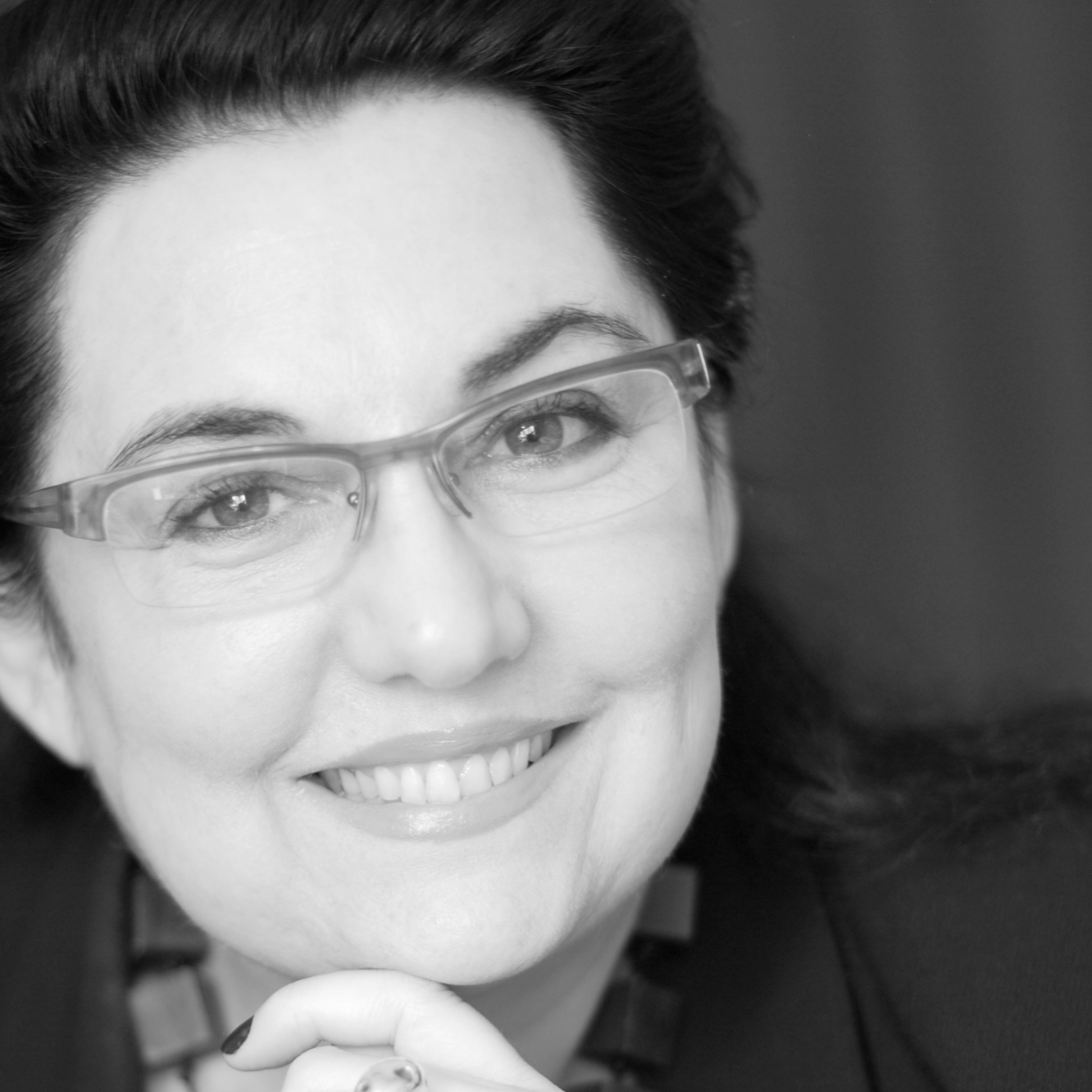 Rio-born Cynthia Garcia is a respected art historian, art critic and journalist fluent in five languages stationed in São Paulo. Cynthia is a recipient of the 2023 APCA (Paulista Association of Art Critics) award as a contributing editor of Newcity Brazil since its founding in 2015. Her daughter America Cavaliere works in the contemporary art market and her son Pedro Cavaliere, based in LA, is in the international DJ scene.
Contact: [email protected], www.cynthiagarcia.biz