Sixty works of this megastar of Brazilian contemporary art occupy seven rooms and the Octagon, the majestic central area in South America's leading cultural institution. Under the eight-sided glass skylight the visitor is received by a stunning group of visceral tridimensional paintings, as proud painter Varejão calls her sculpture. Among them is the piece the artist donated to the museum collection, the unsettling "Ruína Brasilis" [Brasilis Ruin], a totemic structure that stands over two-meters-high, crowned by her characteristic treatment of bloody, exposed, realistic bowels bursting from an illusionistic tile pillar. The "ruin" is not made up by tiling, it is a trompe l'oeil fashioned to look like cheap bathroom ceramics in yellow and green, the main colors of the Brazilian flag, a powerful statement on the country's present political environment.
The exhibition begins in the mid-1980s with her first batch of baroque-inspired paintings, which at the time she was unaware would play a significant part in her narrative to this day. The story goes that these were produced when the Rio-born brunette (now a fit fifty-eight-year-old) gave up her studies in engineering for the paintbrush, moved by the revelation she had when she first set foot inside a baroque church in the historical colonial region of Minas state. The powerful show ends with the apotheotic extravaganza of Azuleijões (or big tiles), another nod to the baroque and a reference to the art of Portuguese tiles that decorated churches and palaces beginning in the early seventeenth century and which migrated to colonial Brazil. This spectacular polyptych, loaned by the Itau Bank Collection, represents huge, swirling, wind-driven waves, much the same as Portuguese navigator Cabral faced when he and his men crossed the Atlantic from Lisbon in thirteen wooden caravels and "discovered" Brazil in 1500. With twenty-seven paintings sized one-meter-by-one-meter, the installation follows the traditional azulejo blue and white color scheme and also displays the time-given craquelure the artist obtains by combining an alchemy of oil and plaster on the canvas. Workaholic Varejão is a history aficionado focused on high-minded ideological ideals—women's abuse, for one—interwoven by her strong symbolic sense of narrative painted with gut-level connection. Besides her sense of social mission, her violent, extraordinary oeuvre has emotional voltage—it is erudite, tense, always unpredictable and surprisingly beautiful. We invited the director of the Pinacoteca Museum, Jochen Volz; the founder of the Berardo Collection Museum, in Lisbon, Comendador José "Joe" Berardo; art collector Andréa Pereira, who with her husband direct the Andréa and José Olympio Pereira Collection; art collector and longtime friend of the artist, Mara Fainziliber; emerging artist Marcela Cantuária; and Marcia Fortes, founder of Galeria Fortes Vilaça, today called FDAG (Fortes D'Aloia & Gabriel), to discuss the artist and her work.
"Adriana Varejão: Sutures, fissures, ruins" is curated by Pinacoteca's director, German-born art historian Jochen Volz, our interviewee. Volz and Varejão met in the aughts when he was curator and artistic director of the Inhotim Museum.
Jochen, what are the main series exhibited at Pinacoteca that best show the artist's peculiar narrative of Brazilian art beginning at the eighteenth century?
The exhibition includes all of the significant series within Adriana Varejão's trajectory: the historical fiction paintings from the early nineties, the tiles and the tongues from the late nineties, the virtual spaces or saunas, the ruins, the plates, a selection of self-portraits and the color wheels. However, what is unique about this exhibition is the fact that we also included Adriana's seascape paintings from the days when she was still a student at Parque Lage School in Rio de Janeiro in the mid-eighties; we dedicated an entire room to the group of works from the late eighties, which were influenced by the artist's research in Brazilian baroque architecture and decoration. These works throw a completely new light on Varejão´s practice and continuous research, both formally and conceptually. It is extraordinary how, from early on, Adriana has critically examined the visual history of Brazil.
Varejão doesn't call her tridimensional works sculpture but rather tridimensional paintings as we see the splendid group at the Octogono area at the Pinacoteca.
Her tridimensional works at the Octogono reference architectural scale and sculptural presence, but they do so exclusively by the means of painting. Central questions to sculpture such as materiality, weight and balance are not addressed at all. Instead, everything we see is painting: oil paint on canvas or aluminum. We are confronted with the painted illusion of tiles and of flesh.
Another interesting fact is that when she works with appropriation, she does not use the term appropriation but prefers the word parody. Why is that?
Varejão uses distinct strategies to give voice to her critique. She uses parody, the deliberate exaggeration for critical effect. Implicit violence in a Brazilian colonial scene within a drawing by Debret is turned into explicit crime, as in the case of the painting "Filho bastardo II" [Illegitimate Son II] (1995). Secondly, she inserts open wounds in these paintings, again as if the surface could no longer hide the brutality underneath; wounds as traumas within a society that have been scarcely reflected upon and are far from being healed; wounds that many of us only in recent years have acquired the vocabulary to speak about, and that Brazilian society has only since the early 2000s addressed through a more substantial debate and the introduction of strategic new public policies to fight inequality. The third and possibly the most important strategy—as we can see in "Autorretratos coloniais" [Colonial Self-portraits] (1993) and several other paintings of this series—is the way the artist positions herself in her work and her critique. Time and again, she makes use of her own image, but none of these works are about the self-portrait. They are also not about the artist taking on the role of others who have suffered the horrors of slavery, colonial exploitation or racism. Rather, it seems that the artist evinces the fact that she is implicated in this past, her awareness of the limitations and connivance of an European visual history and subsequently of her own connivance within a society that gives voice to the few and not to the many.
During your tenure as curator and artistic director at Inhotim (2005-2012), you witnessed the construction of the artist's pavilion from the concept to the final building. What does the pavilion as a whole have to say about that significant and wholesome artistic experience uniting art, architecture and landscape?
Adriana's pavilion was a milestone for Inhotim, but maybe also for the integration of art, architecture and landscape globally. Several works existed and had been acquired for the Inhotim Collection prior to the design of the pavilion, meaning the building was developed in such a way that it would perfectly house these artworks. But then there was an even larger number of works that reacted to the building and to its scale and characteristics. This allowed for perfect integration. And even the landscape design reacted to the situation of the building, while artworks in the building reacted to the landscape. Today, it is impossible to tell what came first: the garden, the pavilion or the artworks. This idea of a complete work of art (Gesamtkunstwerk) is another legacy of the baroque period, which Adriana has been studying since the eighties.
How do you see the legacy of Adriana Varejão?
As the exhibition sets out to prove, there are certain strategies and unrests that seem to be guiding lines through Adriana Varejão's production, and then again, she stands out internationally as one of the most important painters of our times, exactly for not fearing the rupture and always experimenting with something completely new.
Testimonial of Portuguese and South African art collector Comendador José "Joe" Berardo, leading modern and contemporary art collector in Portugal, founder in 2017 of the Museu Colecção Berardo (Berardo Collection Museum), in the Belém Cultural Center, north Lisbon. For the artist's present retrospective at the Pinacoteca, Berardo loaned the oil on wood painting "Filho bastardo (Cena de interior)" [Bastard Son (Interior Scene)], 1997, exhibited in his museum in the group exhibition "MappaMundi," in 2011.
I met Adriana Varejão while she was married to Bernardo Paz (founder of Inhotim Museum). They were in Portugal for the exhibition "MappaMundi" in 2011, where she showed her work in our museum. Several times I was a guest at their lovely home at Inhotim. I have the utmost admiration for Adriana's work, she portrays historical and cultural themes of colonial times, from the baroque to the azulejos (Portuguese tiles). Although her investigations on the human body can be visceral, gut-like, she is nonetheless able to represent flesh as a poetic, aesthetic element. Her body of work usually refers to baroque art, but her oeuvre is able to remain staunchly contemporary. Finally, it is an honor to loan one of the works of our collection to the Pinacoteca de São Paulo, one of Brazil's most important art museums.
Andréa Pereira and her husband, Bienal de São Paulo president José Olympio Pereira, have one of the most prominent private collections of Brazilian contemporary art. It is comprised of over 2,000 works, which places them in the Forbes international list of top art collectors. From their works by Adriana Varejão, she loaned to the artist's retrospective "Comida" [Food], a 1992 oil on canvas, 120 × 100 cm.
At the Pinacoteca, Adriana succeeds in presenting a different retrospective from the one organized in 2012 displayed at the MAM (Museum of Modern Art) in Rio and São Paulo. In the current exhibition, we are also able to admire her early works when she was an art student in Rio's Escola de Artes Visuais do Parque Lage (Visual Arts School of Lage Park). In these series one observes that since her onset she deals with the same issues and themes of her later works. I find Room 4 or "Room of the Seas" particularly interesting with works such as "O fundo do mar" (Under the Sea) or "A praia" (The Beach), both from 1985, side by side with her 2009 production such as "Nascimento de Ondina" (Birth of Ondine) or "Mãe d'Água" (Water Deity). The exhibition unveils the artist's versatility through her paintings and sculpture, which on occasion are combined as one sole work, as well as in photography, unfortunately not exhibited in the present retrospective. This exhibition is a must-see!
Another top Brazilian contemporary art collector is Washington D.C.-born Mara Fainziliber (her father was Brazil's ambassador to the United States). She has her namesake private collection, began collecting art in college and has collected Varejão since the early 2000s. Both Mara and Adriana live in Rio and are close friends. For the exhibition Mara loaned "Mãe d'Água" [Water Deity], a 2009 large zoomorphic fiberglass and resin round platter in the manner of nineteenth century Palissy faience.
The first time I got in touch with Adriana's work was in the nineties and it immediately moved me. At the time I wished to have one of her works but couldn't afford it. So, I began to look into her photographic work, which were amazing both esthetically and conceptually, and were a more viable alternative. In 2009, my husband and I finally bought "Mãe d'Água" (Water Deity), now being displayed in her magnificent retrospective at Pinacoteca. It is a huge "plate," a painting-sculpture with organic reliefs representing an Afro-descendant Iemanjá, the Brazilian water deity. Five years later we bought one of her "Polvo" portraits, a series where she paints self-portraits with her custom-made Polvo paints to research skin color and discuss issues of race in Brazil. We have it hanging in our bedroom, so I literally go to bed and wake up with Adriana. The last work we bought by Adriana was at an exhibition at the Carpintaria gallery in Rio in 2017. The title is "Via Láctea" [Milky Way] and depicts scenes of breastfeeding appropriated from Renaissance paintings over the characteristic craquelure surface present in many of her works. I feel privileged to have these works; they were very important for me during lockdown. I'd also like to mention Adriana as a person. I feel great affection for her and admire her generosity toward young, emerging artists by promoting them, buying their works and finally lending them her enormous prestige.
Rio-born, thirty-one-year-old Marcela Cantuária is among the acclaimed new generation of young Brazilian artists who feel close to Varejão's influential legacy.
As a young artist dedicated to painting it is so exciting to watch history of art live happening next to me. Adriana's work is not about the moment, it's about history. To witness the monumental dimension of her "Sutures, Fissures, Ruins" exhibition is tremendously inspiring. In 2019, I invited her to my exhibition through Instagram. I was scared stiff, never imagined she would go. It was the beginning of a beautiful relationship, one in which she has told me what I should do in several occasions. Her warm reaction toward me shows just how generous she can be. For a young artist her opinion is of utmost importance because she firmly believes in an open art scene based on diversity since we're the seeds of resistance. I feel her influence in my work and I'm a product of several themes in her paintings. The way she deals with the theme of colonialism moves me deeply and will continue to do so until Brazil is no longer seen as a third world country and the hierarchy of the world economy ceases to exist among nations. I'm very proud to witness her work and to be graced by this grand artist.
Marcia Fortes, founding director of São Paulo-based Fortes D'Aloia & Gabriel (FDAG), represents the artist.
Since her early baroque paintings from the eighties, Adriana has demonstrated an admirable talent in the use of painting as a means to discuss not only questions inherent to the historical canon of painting as a genre, but also socio-cultural subject matters that investigate the making of a Brazilian identity. Throughout these past three decades, her work has unfolded in diverse formal results—from thick impasto to guttural ruptures to cracked surfaces on canvas, from architectural sculpture/paintings to faience style plates—whilst the overall body of work remains cohesive in a unique personal lexicon unparalleled in art making today. One recognizes an Adriana Varejão work when one sees it. Her vision has been consistent with the concept she's engendered early on, guided by historical appropriations and a political conscience of colonization violence. The work finds an amazing adherence to the current global forum of decolonial thinking. All in all, Adriana is an artist who refuses to accommodate into her success and is constantly pushing herself and her language further.
"Adriana Varejão: Suturas, fissuras, ruínas" (Sutures, Fissures, Ruins)
Through August 1, 2022
Curated by Jochen Volz
Pinacoteca de São Paulo (Luz Building)
pinacoteca.org.br/en/programacao/adriana-varejao-sutures-fissures-ruins/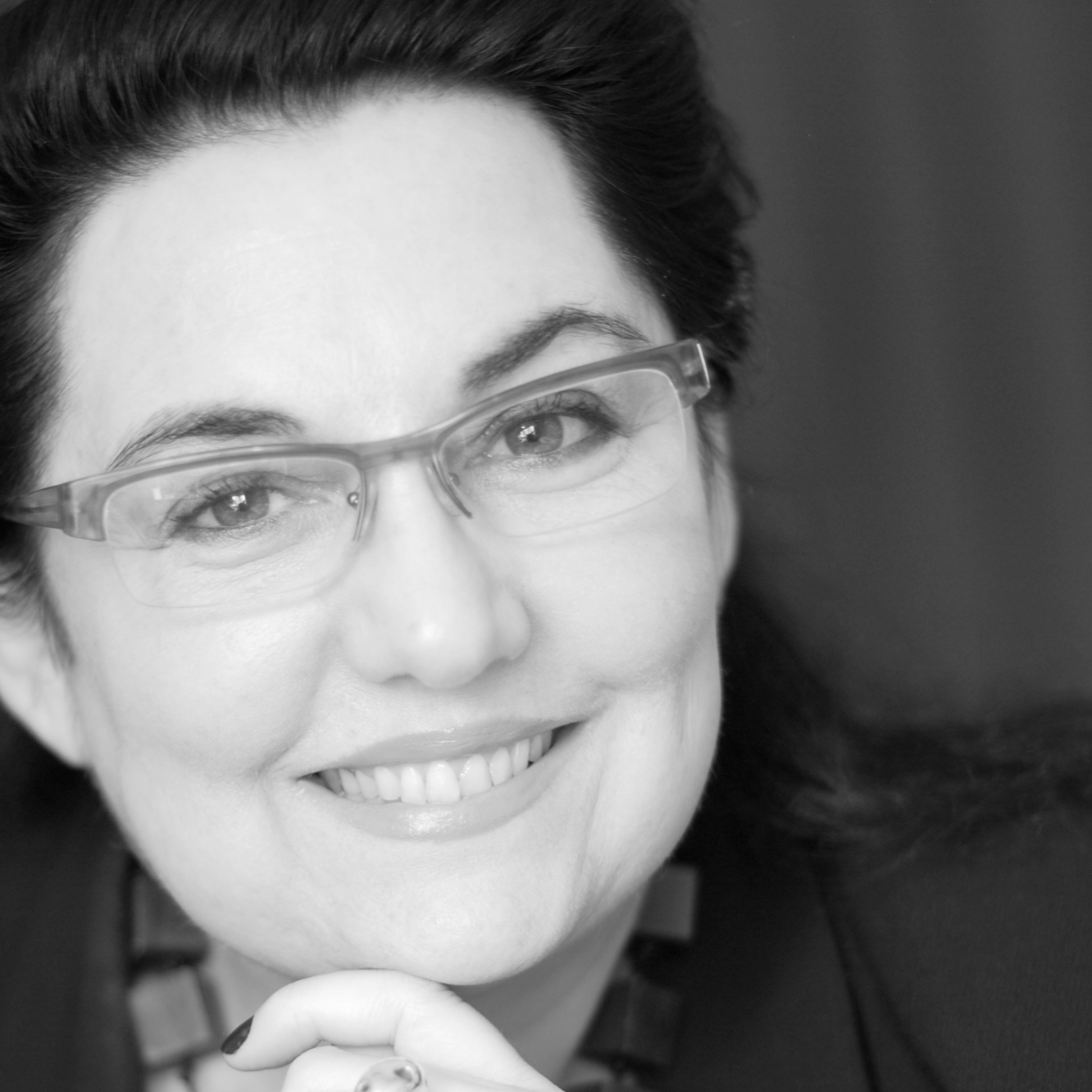 Rio-born Cynthia Garcia is a respected art historian, art critic and journalist fluent in five languages stationed in São Paulo. Cynthia is a recipient of the 2023 APCA (Paulista Association of Art Critics) award as a contributing editor of Newcity Brazil since its founding in 2015. Her daughter America Cavaliere works in the contemporary art market and her son Pedro Cavaliere, based in LA, is in the international DJ scene.
Contact: [email protected], www.cynthiagarcia.biz
There's still a month left to visit the year's most talked-about retrospective in Brazil, "Adriana Varejão: Suturas, fissuras, ruínas" (Sutures, Fissures, Ruins), the artist's grandest to date. Curated by the museum's director, Jochen Volz, it runs through August 1 at the Pinacoteca de São Paulo in the Luz Building. This is a rare chance to trace this masterful artist's varied career and delve into her highly original imagination that thrives in a mash-up of colonial history and contemporary ideals. It is clear to see Varejão's oeuvre will not be a mere footnote in art history, but rather a whole chapter.