A radio ad broadcasts that, every second, thirty-two trees are lost in Brazil. At the end of the thirty-second message, 960 trees have been destroyed. The shocking information is a preamble to announce the one-year-late (due to COVID restrictions) centennial anniversary of Frans Krajcberg (1921-2017), a Polish Jewish sculptor, photographer, engraver, painter and naturalized Brazilian, legendary for his pioneering eco-activist art, beliefs and lifestyle. Back in the early 1970s Krajcberg knew all too well that our natural world flirted with disaster. Currently, two very different but complementary exhibitions celebrate the visionary artist who respected trees as sentient beings.
"Frans Krajcberg: por uma arquitetura da natureza" (For an Architecture of Nature), organized by Diego Matos, the new curator of São Paulo's MuBE museum, is the must-see retrospective broadcasted on the radio. A rare opportunity to admire 160 pieces from Krajcberg's personal collection, from his early tachiste paintings to his famous charred tree sculptures, donated by the artist in 2009 for the historical heritage Instituto do Patrimônio Histórico e Cultural da Bahia (IPAC). A donation that comes not without controversies, according to the mayor and population of Nova Viçosa, the municipality in southern Bahia state where his farmstead Sitio Natura and studio are located. Also exhibited in the esplanade of the museum, designed by his friend, Pritzker-winner Paulo Mendes da Rocha, is the near complete skeleton of an adult Humpback whale (Baleia-jubarte), which Krajcberg bought from the fishermen of Nova Viçosa and restored. After the MuBE, the exhibition travels to Candeias, a small town thirty miles north of the capital city Salvador, as the opening exhibition of the new museum, Museu do Recôncavo Wanderley de Pinho, where—the government of Bahia promises—his entire oeuvre, 48,000 pieces, will be catalogued, restored and preserved.  Let's keep an eye on that.
The other exhibition that confirms the biting power of his legacy, "Frans Krajcberg: Natureza em preto e branco" (Nature in Black and White), was coordinated by the Perlingeiro clan for the family's three galleries in three capital cities. In August, the show was displayed in their Rio gallery, Pinakotheke Cultural, at the end of October it opens at their headquarters Multiarte, in Fortaleza, Ceará state, and in 2023 at Pinakotheke São Paulo. Riveting black-and-white reliefs and sculptures are presented along with a series, only now seen in its completion, of stunning black-and-white portraits of this complex, sensitive individual by well-known photographer Luiz Garrido—the two befriended in revolutionary, 1968 Paris. Garrido's lens unveils a free-soul Krajcberg in the mid-1990s, already in his seventies, up and about his fabled farmstead, Sitio Natura, where he lived in liberating remoteness since 1972 in a tree-top abode twenty-three feet above the ground atop an imposing Pequi tree (which can easily grow to fifty-feet high). The treehouse was designed by another eco-conscious friend, self-taught Bahia-born architect Zanini Caldas known for artisanal wooden projects. In beautiful Bahia, Krajcberg adopted a hermit lifestyle and discovered the ultimate support for his narrative: charred tree remains that he transformed into art through his final day at the age of ninety-six.
Capturing nature in its utmost suffering became the banner for the man who gazed into the abyss in WWII to rise as an acclaimed environmental artist and internationally respected activist fighting against the devastation that sets forests ablaze now frequently witnessed in our ailing planet. In the early days of his career, Krajcberg photographed and documented the natural world. This took him to his Tachiste phase, the French action painting he picked up in Paris, followed by a fascination with earthy pigments that he collected from nature and made himself like the old masters, a characteristic of his oeuvre long before the concept of sustainability even existed. Then came his final phase with charred remains of tree trunks, barks, branches, roots and lianas left behind by Brazil's ruthless policy of deforestation and illegal fires. The scorched debris were transformed into exuberant sculptural statements "to keep alive the soul of the forest," as he repeatedly explained. By the 1970s his burnt-wood sculptures received international acclaim. "My culture is nature. My work is nature. I have to defend nature," became his motto.
Before Brazil, where he would become an integral part of the country's cultural patrimony, he lost his entire family to the horrors of WWII and never went back to his native Poland. Forced to join the Russian army as a young man nonetheless had its benefits; after the war he graduated in engineering and arts in the University of Leningrad and studied in the State Academy of Fine Arts in Stuttgart. Upon his arrival in his adopted country in 1948, he was taken by the lush environment, sunlight and warm air. Three years later his work was hung at the first São Paulo Bienal, two paintings that anticipated the strong impression tropical vegetation would have in his trajectory. The same year he was made a Brazilian citizen. In 1964, the twenty-third Venice Biennale granted him the City of Venice Award followed by several international awards. His last grand homage happened in 2016 at the thirty-second São Paulo Bienal where his de facto career had taken off sixty-five years before.
Having lost faith in humanity, Krajcberg discovered refuge in nature and fled civilization for his treehouse sanctuary. The mainstay of his public speeches and interviews were the acts of violence against nature with his artwork acting as a reminder. His perplexity with mankind's barbarism was metamorphosed into an alerting oeuvre with the forest's barks and lianas carved by the fire of ignorance, corruption and denial.
Excerpts from a rare interview by Krajcberg, at the age of eighty-one, in 2002 for Folha de São Paulo newspaper where he recalls how he arrived in Brazil:
"(…) I have few memories of my childhood (in Poland). During the war a bomb exploded near me, next thing I was buried in the ground. Most of my childhood memories were buried with that blast. (…) With the invasion of Poland, I joined the Russian army and was transferred to Romania, but an illness left my left side paralyzed and I was hospitalized in Minsk. To avoid boredom a doctor gave me some paints and a few small canvases. I did some paintings and sold them to the hospital staff. (…) I arrived in Paris with a letter of recommendation for Fernand Léger. Fortunately, he had had a Russian wife so he spoke Russian. When I said I had been to Vitebsk; he asked if I knew the Chagall family (Marc Chagall was from near Vitebsk, in Lithuania, then part of the Russian Empire). I said yes and that's how Léger introduced me to Chagall. Chagall was craving for news from his family, so he sheltered me in his house where I stayed for four months. One day he invited the owner of a travel agency for dinner and the man offered to board me on a ship to Brazil. I had no idea about Brazil. (…) I had a third-class ticket. (…) I arrived in Rio de Janeiro not a dime in my pocket, no knowledge of the language, I slept on the sands of Botafogo beach, I felt miserable. To reach São Paulo I sneaked in a train. At some point someone introduced me to Ciccillo Matarazzo (founder of the São Paulo Bienal), who gave me a job. In my mind that's when I finally dropped anchor in Brazil. (…)"
The following testimonials on Krajcberg were given by three lifelong friends from Brazil's art milieu.
Max Perlingeiro, founder and director of Pinakotheke gallery in Fortaleza, Rio and São Paulo:
"The last time I met Krajcberg was precisely on September 3, 2011. The date marked a threefold commemoration: his ninetieth birthday and the opening of his solo show at the Contemporary Art Museum of Niteroi that feted fifteen years since its opening. The exhibition gathered twenty-eight works—seven sculptures and twenty-one of his photos of nature. By then his health was very fragile. He confided to me that he had dreamt that when he woke up 'nature was black and white.' This is why we named our current exhibition 'Natureza em preto e branco' (Nature in Black and White). The show is about Krajcberg's intimate involvement with nature, his ecological activism and his art that thrives from nature and tackles this most relevant of themes for Brazil and the world. His impressive output comprehending sculptures, objects, reliefs and photography symbolizes a cry for the preservation of our environmental heritage."
Dodora Guimarães Esmeraldo, founder and curator of Instituto Sérvulo Esmeraldo, Fortaleza, Ceará, and widow of artist Esmeraldo:
"Sérvulo and Krajcberg were close friends and admired each other's work. They met in 1951 when the two young artists not long living in São Paulo had the opportunity to work on the montage of the room dedicated to Brazilian engraver Livio Abramo at the first São Paulo Bienal. Sérvulo affectionately called him Xico, to add some warmth to Krajcberg's harsh-sounding Polish name for the Brazilian ear. In 1987, we spent a fortnight in his treehouse in Nova Viçosa, south Bahia. At the break of light he went fishing to bring the catch of the day. After dinner, the two men had a ritual, they talked, laughed and sipped scotch under the moonlight. So many wonderful memories!"
Marcio Espindula, entrepreneur and art collector-turned-founder of Usina Arte Contemporânea gallery, which represented the artist in Vitória, Espírito Santo state, shut in 1988:
"I was very close to Krajcberg from the eighties through the nineties. I had the honor to be with him in Nova Viçosa at his treehouse several times, walk about the terrain, visit his studio, have long conversations with him and listen to his humane view of the world. Every time he drove to Vitória, he had a ritual: he would leave his car with me to take it to my mechanic. He stayed in my house, loved my kids, it was a very affectionate relationship. With regard to his art, I witnessed Krajcberg's genuine indignation with how nature was treated in Brazil and how he was able to channel this feeling of anger and regret into a deeply passionate way of making art. He was always very enthusiastic about his works. In the other hand, as a human being Krajcberg was very frail psychologically, his behavior had quasi-childish reactions like a child who craves for affection, attention, disinterested love and warmth. A significant moment in our relationship came when we conceived the project for the Krajcberg Foundation to be built here in Vitória. He made all his works available for the enterprise and was very enthusiastic about the project. My role was to present the idea to local government officials which promptly embraced the idea, inviting Pritzker-winning architect Paulo Mendes da Rocha to design the plan, everything under Krajcberg's supervision and consent. Flyers were printed, an event for the presentation of the foundation was organized at the Municipal Theater of Vitória, unfortunately it didn't advance. Such a pity, it was not only important for him and his art but for the capital city of Vitória and young generations to come. We were so frustrated. However, one way or another Krajcberg's art is eternal and his legacy goes on. I still have two of his works, a wall piece relief and a 'Dançarina' (Dancer) sculpture I love. Being close to such a generous, creative individual, taught me a handful of lessons on life I'll never forget."
"Frans Krajcberg: por uma arquitetura da natureza" (For an Architecture of Nature)
Through September 11, 2022
Curated by Diego Matos
MuBE (Museu Brasileiro de Escultura e Ecologia), São Paulo
"Frans Krajcberg: natureza em preto e branco" (Nature in Black and White)
Pinakotheke Cultural, Rio de Janeiro
Multiarte, Fortaleza
Pinakotheke São Paulo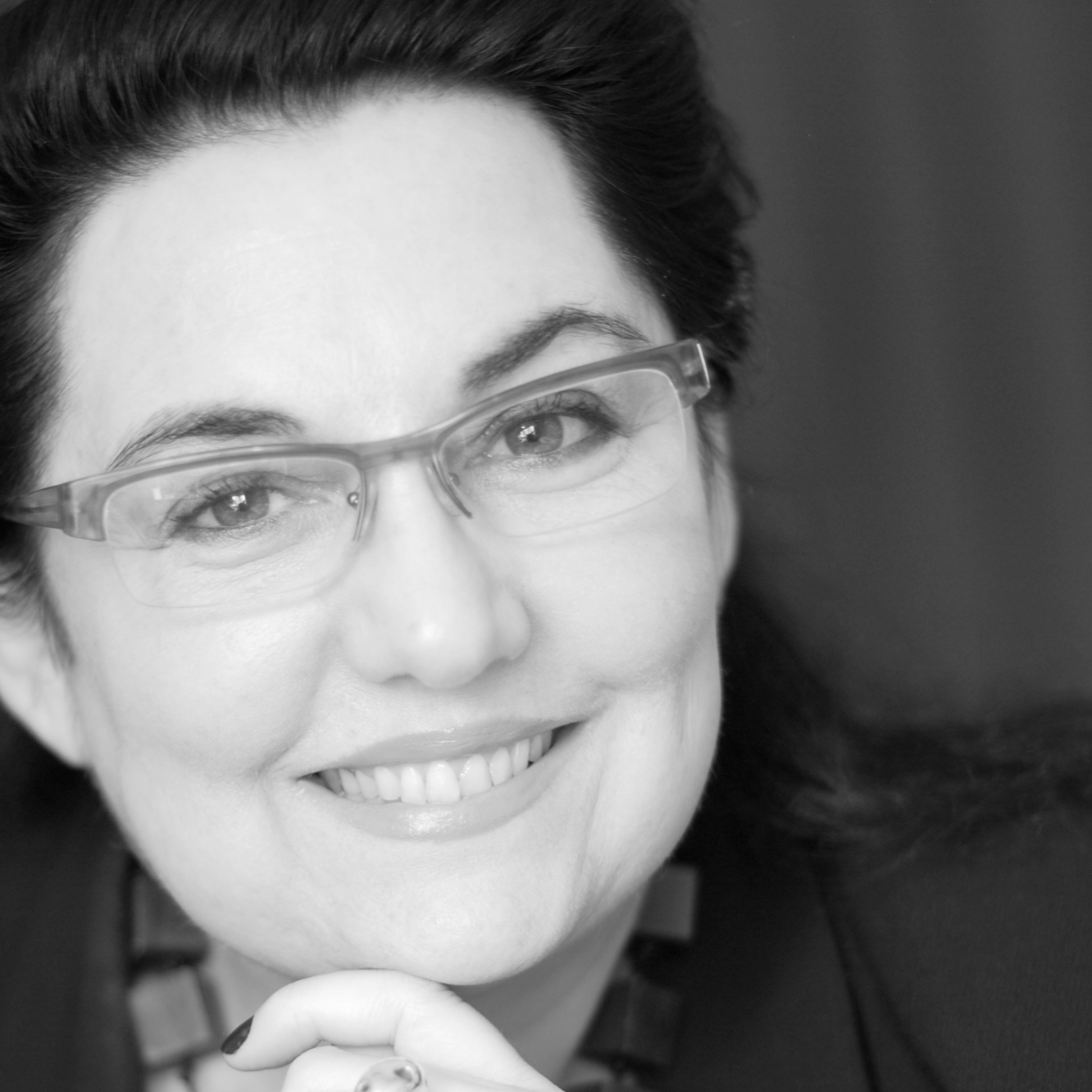 Rio-born Cynthia Garcia is a respected art historian, art critic and journalist fluent in five languages stationed in São Paulo. Cynthia is a recipient of the 2023 APCA (Paulista Association of Art Critics) award as a contributing editor of Newcity Brazil since its founding in 2015. Her daughter America Cavaliere works in the contemporary art market and her son Pedro Cavaliere, based in LA, is in the international DJ scene.
Contact: [email protected], www.cynthiagarcia.biz