papel pardo
but
pardo
is also a slanderous word to designate brown skin. In 2021, fifty-six percent of Brazilians identified as Black or mixed race. Maxwell's clever play on the title makes for a strong statement: it literally translates to "brown is paper."
The show also makes a reference to the physical presence of Black people in art spaces, analyzing the dynamics of spaces where art is shown and viewed, while delving into the concept that guides his work, intrigues him and tears him apart, which is to connect two disparate universes—the world of art and the world of the favela—that makes up his life experience. Maxwell, as the artist is known, lives and works in Rio's largest favela, the Rocinha, and has since emerged as one of the exponents of the new generation in the visual arts. The big leap came in 2020 when he was named artist of the year by Deutsche Bank and listed among the thirty-five emerging vanguard talents by Artsy. His work is hailed by Paulo Herkenhoff, Brazil's greatest living art critic, and is in the collection of Frances Reynolds, a world-class art collector and connoisseur. The Shed show's catalogue has an interview he gave to famed curator, Hans Ulrich Obrist. In 2023, "Pardo é Papel" will move on to La Casa Encendida of the MonteMadrid Foundation in Spain's capital.
Part of a broader ongoing project, "Pardo é Papel" was first exhibited in his native neighborhood at the Rocinha Sports Complex, in 2017. Two years later its city-hopping tour began internationally in France's MAC Lyon (Musée d'Art Contemporain de Lyon), then back to Rio at the MAR museum (Museu de Arte do Rio) followed by an exhibition in Brazil's southernmost state capital, Porto Alegre, at the Iberê Camargo Foundation. With an extension to its title, "Pardo é Papel: Close a Door to Open a Window" landed in London's David Zwirner Gallery in 2020. The following year, "Novo Poder" (New Power), a sub-series of "Pardo é Papel," was displayed in Paris at the Palais de Tokyo, then at the Instituto Tomie Ohtake in São Paulo, and finally exhibited in Rio and São Paulo in the locations of A Gentil Carioca, the trendy Brazilian gallery that represents his work.
Raised in an evangelical home, he repeatedly heard his mom say his natural gift of drawing was God-given. Only ten years ago, in a college class taught by Rio-born artist and intellectual
Eduardo Berliner
, he heard about contemporary art of which he knew nothing until then. Before his path to notoriety kicked in, Maxwell served in the Brazilian Armed Forces and was a professional, award-winning rollerblade skater for twelve years. His oeuvre is now displayed in several collections including Pinacoteca do Estado de São Paulo, Museu de Arte de São Paulo, Museu de Arte Moderna do Rio de Janeiro, Museu de Arte do Rio (MAR), Musée d'Art Contemporain de Lyon, Perez Art Museum Miami and the Guggenheim Abu Dhabi. You can watch him rollerblade, before he became an artist, at this 2013 Youtube video "
Super Max e suas aventuras de patins
"(Super Max and his rollerblade adventures).
In 2018, Newcity Brazil published coverage of the first collective exhibition he participated in in São Paulo, along with artists Marcela Cantuária and Victor Mattina, in a show entitled "Crônicas Urgentes" (Urgent Reports) at FDAG (Fortes D'Aloia & Gabriel gallery).
The artist considers his work to be prayers and his studio, a temple.
Maxwell, in Brazil we have a saying that became ubiquitous in the last few years: "arte é para todos" (art is for everyone). Is art for everybody? 
No way! Contemporary art is a highly coded manifestation devised for the pleasure of an elite whose aim is social distinction. To say art should be for everyone is a populist discourse. In truth what it aims for is that art remain in control of a group of individuals through actions of social differentiation that define who has good taste, culture, who knows how to express in a concise form, to discuss abstract thoughts and values, in order to concentrate symbolical and intellectual capital. To feed the soul is the privilege of those who have food to feed their bodies. It's a privilege that is cultivated, taught and only for the very few.
So, do you view your art as social activism?
My art is about my life.
In Rio, you participate in a cult called A Noiva (The Bride) of the Igreja do Reino da Arte (The Church of the Realm of Art), based at Rocinha, Brazil's largest favela. Has A Noiva been able to attract residents to the field of art? 
A Noiva is an immaterial church with no defined headquarters. The organized cults began in the streets, in town squares and houses of the faithful. This dynamic is a powerful characteristic of Igreja do Reino da Arte. In 2019 we tried having an address, we rented a space in Rocinha, organized our first retreat, with the faithful sleeping in the temple to do their practices. This was possible through a public notice issued by the FUNARTE government agency that got A Noiva closer to the institutional circuit of art. We had weekly cults supported by art galleries such as Fortes D'Aloia & Gabriel and A Gentil Carioca. We had talks with artists Laura Lima, Vivian Caccuri, Virgínia de Medeiros, Ronald Duarte, evangelical pastor Henrique Oliveira, etc., and the space was also used by people who were not from the favela community. We had Rocinha residents who were converted to Art, with a few baptized at the temple. But even having headquarters the close distance between Art and the local residents was still very big because Art is not part of local community values nor its culture. For the favela resident, the experience of the sublime is delivered in the raves, we call baile funk, and at the Neo-Pentecostal churches. Contemporary art with its encrypted codes is distant for the community resident. It's a way of creating intellectual distance, both symbolically and culturally, by the white elite.
In 2018, when I interviewed you for Newcity Brazil during a collective show at FDAG, you mentioned you admired artists Raoni Azevedo, Eduardo de Barros, Primo da Cruz, Samuel Silva and Lucio Fontana. Four years later did the list change?
They still remain in my list but now I'm also influenced by artists such as cosme sao Lucas, Rosalía, Gregório Duvivier, Caetano Veloso, Playboi Carti, Gilberto Gil and Solange.
Now, four years later you're among the world's most influential emerging artists—you have a solo show at The Shed in New York, you've exhibited in Paris, Lyon, London, you're having a show in Madrid in 2023. What changed? 
I'm now more aware that my role in art is more about directing and connecting things and people: I'm the director. The Maestro. I must be very aware, on top of it all. The success of my operation depends on this. My greatest challenge is to gather the best team and guide them as a good leader in order to anchor my objectives in the best way possible before I leave this life.
To wrap up, as an acclaimed artist what is your advice to a talented youth from Rocinha, who dreams of becoming a famous artist like you once did?
Work with focus and discipline, and with things you have on hand. Even if it's for only ten minutes a day put all your faith in it and remain faithful to your objective. Faith and hard work go hand in hand, one without the other doesn't work. Do it and believe. Believe and do it. Faith and hard work!
"Maxwell Alexandre: Pardo é Papel, The Glorious Victory and New Power"
Through January 8, 2023
Alessandra Gómez, associate curator
The Shed, 545 West 30th Street, New York City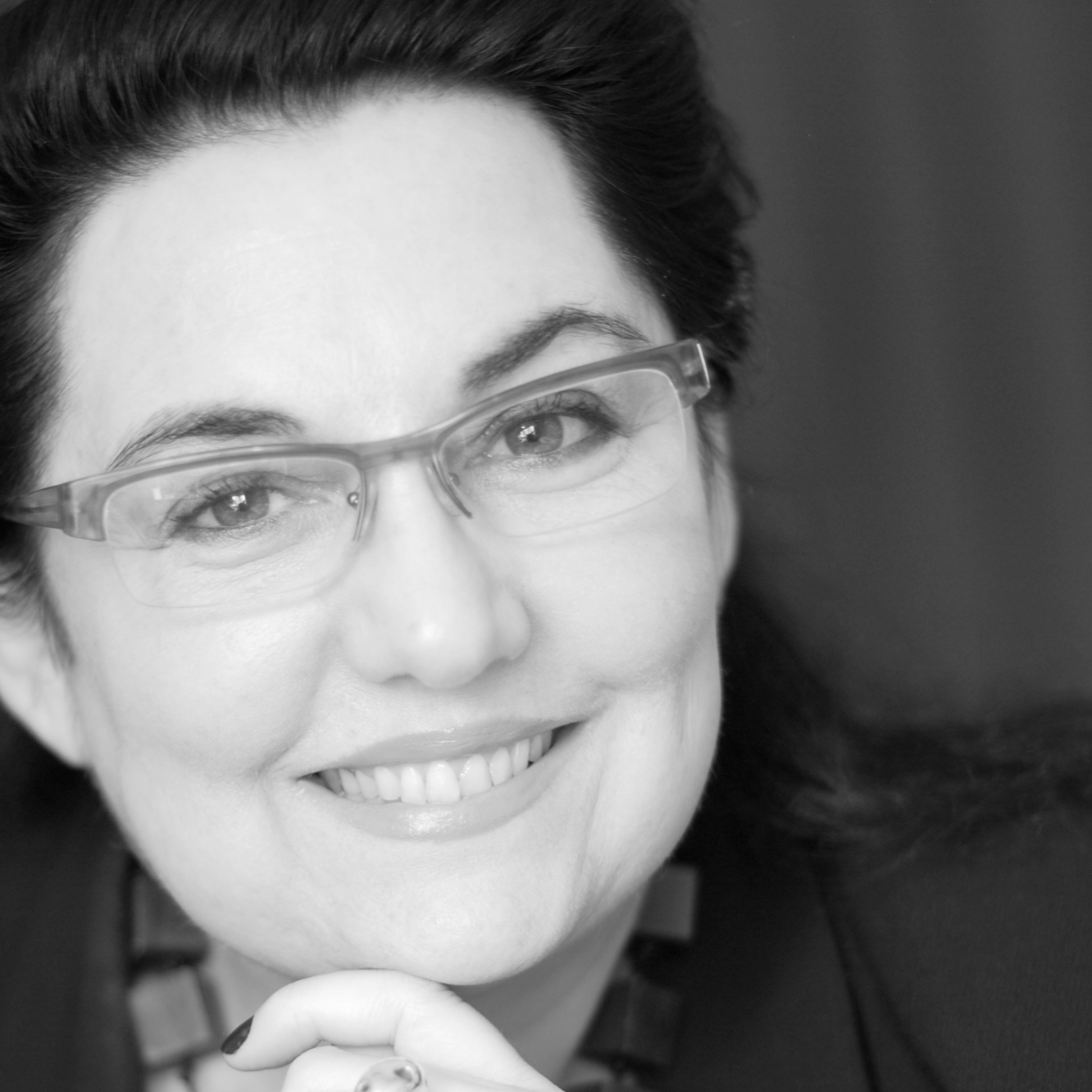 Rio-born Cynthia Garcia is a respected art historian, art critic and journalist fluent in five languages stationed in São Paulo. Cynthia is a recipient of the 2023 APCA (Paulista Association of Art Critics) award as a contributing editor of Newcity Brazil since its founding in 2015. Her daughter America Cavaliere works in the contemporary art market and her son Pedro Cavaliere, based in LA, is in the international DJ scene.
Contact: [email protected], www.cynthiagarcia.biz
"Pardo é Papel: A Vitória Gloriosa e Novo Poder" (Pardo é Papel: The Glorious Victory and New Power), a beautifully constructed exhibition by Maxwell Alexandre, the thirty-two-year-old Rio-born artist, is at the Shed in New York City through January 8, 2023. Curated by Alessandra Gómez, the solo show, his first in the United States, analyzes Black identity in large scale mustard-yellow banners and brown kraft paper hanging on the walls and ceiling creating a visually labyrinthic and fluid effect, using media materials such as latex, grease, henna, bitumen, dye, acrylic, vinyl, graphite, ballpoint pen, charcoal, oily stick and powdered chocolate wrapping paper. The title refers to brown kraft paper, in Portuguese,