On November 27, award-winning architect Ruy Ohtake passed away at the age of eighty-three. Twenty years ago, on November 28, 2001, São Paulo witnessed the opening of the Instituto Tomie Ohtake, one of the 300 eye-catching projects designed by the eldest son of legendary dame of Brazilian art, Tomie Ohtake, which includes the Brazilian Embassy in Tokyo and the gardens and open museum of the Organization of American States (OAS), in Washington. At the helm of Instituto Tomie Ohtake is cultural manager and graphic designer Ricardo Ohtake, our interview subject, who has a trajectory marked by contributions in politics and urbanism, but we shall focus on the administrative acumen that he puts to work in his passion for art, culture, education and social justice. Driven by his mission to open doors and inspire future generations through the power of art and education, Ricardo Ohtake is the youngest of two brothers from a family that blurred the divide between life and art to become the country's most admired Japanese-Brazilian dynasty to date. (Brazil is home to over 1.5 million people of Japanese descent, the largest population outside Japan.)
The bold architectural design of Instituto Tomie Ohtake, ITO for short, houses a forward-thinking museum, cherished by visitors of all ages. Topped by a multi-story office tower with a curvilinear architecture clad in reflective, metallic glass in hues of pink and violet in the neighborhood of Pinheiros (the Pines), ITO occupies a 7,500-square-meter area (circa 80,000 feet) distributed in seven exhibition rooms spread over two floors, with an average of seventeen exhibitions annually for a yearly pre-Covid visitation of over 500,000.
Ricardo, how do you explain Instituto Tomie Ohtake's success in the context of Brazilian museums?  
Socioeconomically, Brazil's population is very unequal, this being one of the country's main hazards. At ITO we welcome all types of public, most of its exhibitions are free of admission in spite of the fact that the institute does not count on permanent government-issued grants nor continued private sector funding, however we intend to maintain this policy as long as possible. Our exhibitions aim to spread knowledge of the history of art, both international and Brazilian, always highlighting the innovative, creative spirit. We take into consideration our curatorship, research, selection of works and content production but we also enhance the exhibition design by developing innovative montages that add interest or meaning to the installations. Another issue we always bear in mind is to engage visitors in learning experiences, cultural interaction and educational programs tailored to the target groups to fulfill ITO's main mission: to reach out to its audience with the purpose of education.
In this new cycle the world has embarked on, what are the responsibilities toward society of a cultural institution? 
The cultural institution should welcome a wide, comprehensive audience attracting everybody independent of race, age, sexual orientation, gender, social status and physical or mental ability. We shall continue our activities: our small, medium-sized and large exhibitions; ITO's awards for architects, designers, teachers, elementary school and high school students; as well as our prizes for teachers specializing in art, crafts, creative economy and other professions related to the realm of the arts. We are updated with today's technology for exhibitions and educational programs, however, in this period of global financial crisis with Covid-19, aggravated in Brazil by the actions of the current government, we feel an urge to focus on some themes, among them, environmental protection, social injustice and deficiencies within the education system. The idea is to bring marginalized groups and communities to the center of the debate in order to support diversity. In our view these are the main topics a contemporary cultural institution should tackle.
How many exhibitions are staged annually at ITO? 
On average, seventeen exhibitions per year. We've staged large solo exhibitions with major names in the international arts, such as, Picasso, Rauschenberg, Lichtenstein, Jasper Johns, Frida Kahlo, Yayoi Kusama, Yoko Ono, Takashi Murakami, Salvador Dalí, Louise Bourgeois, and themed shows, such as, Dadaism and Surrealism; Frida Kahlo and ten female artists from Mexico; Meio Século de Arte Brasileira (Half a Century of Brazilian Art) with 800 works, etc.
Tell us more about some unprecedented shows staged at ITO. 
One of our most unprecedented events was developed with the Centre Pompidou. The French museum loaned us ten modern masterpieces from its collection and we asked local art collectors to loan us ten modern masterpieces by Brazilian artists. With the artworks we transformed our exhibition rooms in art classes. The exhibition happened in 2018 and had a long title, "Partial Hallucinations School-Exhibition with Modern Masterpieces from Brazil and the Centre Pompidou." The curator was Fréderic Paul and the associate curator was Paulo Miyada, ITO's chief-curator who is presently adjunct curator of the 34th São Paulo Bienal. Other shows that broadened the horizon of the visual arts brought by the non-conformist view of the curatorial research were: "Mestizo Histories" (2014), with works by Brazilian artists from the 1500s to the twentieth century; "Afro-Atlantic Histories" (2018), was a dual exhibition concurrently at ITO and the MASP about the African diaspora; and "AI-5 50 YEARS – still hasn't ended yet" (2018), that blended pathos, creativity and loss suffered by local artists during the period governed by military dictatorship from 1964 to 1985. It makes us proud to say we've had many unorthodox exhibitions with local and international artists that illustrate a more personalized and intimate exploration of themes through new ways of understanding and displaying works of art.
How about exhibitions of the works of Tomie Ohtake, your mother? 
The Tomie Ohtake exhibitions, organized and researched by our team of specialists, have itinerated to major international museums in New York, London and Hong Kong, and have also been shown at London's Frieze Art Fair. Since the founding of ITO two decades ago we have staged eight large exhibitions of her work, five medium-sized shows and eight small exhibitions. After she passed away we were able to produce three large-sized urban sculptures following her instructions because her projects are very well detailed, one of them is now displayed at Paulista Avenue, São Paulo's main artery. Nara Roesler, who represents her works, is currently exhibiting a retrospective focused on Tomie's five-decade career in the gallery's new address in New York City, curated by Luis Pérez-Oramas, previously of the Museum of Modern Art. Tomie's oeuvre is practically in all the permanent collections of Brazil's major art museums, and abroad in New York's Metropolitan; London's Tate; the Hara Museum, in Tokyo; the M+ of Hong Kong; and more recently at the Dallas Museum of Art.
Is the project to transform her house, with its stunning architecture by your brother, architect Ruy Ohtake, on the way? 
"Casa da Tomie" (House of Tomie), her home and studio from 1970 to 2015, when she died a few months before reaching 102 years old, will be a small museum. We plan to have exhibitions, talks, art classes, workshops and maybe studios for art students. She was delighted with my brother's architectural and design project, and very inspired by the house's unique environment.
As a museum director, what museums do you admire for their innovative cultural approach?  
Brazil's top museum is undoubtably the MASP (Museu de Arte de São Paulo) at Avenida Paulista, because of its collection, financial resources, exhibitions, publications and cultural activities. Other museums in Brazil are: Museu Nacional de Belas Artes, Inhotim, Pinacoteca do Estado de São Paulo and Museu de Arte Moderna do Rio de Janeiro. There are extraordinary museums worldwide, for example, Moderna Museet in Stockholm; Stedelijk Museum in Amsterdam; Beyeler at the Swiss and German border; London's Tate Modern; Musée National d´Art Moderne (Centre Pompidou), Paris; Pompidou Metz; Klee Museum, Berne; Museu Serralves, Porto; Reina Sofia, Madrid; 21st Century Museum, Kanazawa; and several American museums MoMA, Guggenheim, Whitney, Art Institute of Chicago, as well as some in Texas.
As an experienced cultural manager, what are some lessons you picked up?  
First, to have funds, preferably lots of funds, even if the museum has no permanent art collection. Second, do not subject the museum to the whims of the powerful—instead have sponsors that are truly concerned with the community and the collection. Third, the museum should offer an expansive array of activities created by a comprehensive and diverse group of collaborators to attract a wide range of visitors independent of race, age, gender, disability, creed or social status.
How is ITO maintained financially?  
The institute runs on neither private nor public sector permanent financial support. Every action requires going after the necessary resources by applying the Rouanet Law (a tax incentive policy that provides funds for arts and cultural activities that enables income tax deductions from companies and citizens). This law implemented three-decades ago is the reason why ITO was founded. The fact we have no permanent sponsorship inspires awe and admiration in the arts community.
Tell us about your relationship with Tomie.
It was very gratifying to know she admired my work as a graphic designer. When I embraced the field of cultural management, she paid attention to all my decisions, especially after I was named director of the institute that bears her name. She advised me to be open-minded about art and artists and not to overemphasize her works at ITO's exhibitions — throughout these twenty years, with an average of seventeen exhibitions annually, only ten percent have been dedicated to her oeuvre. I learned to admire her artistic vision through several admirable art experts such as Paulo Herkenhoff, Miguel Chaia, Agnaldo Farias and Paulo Miyada, and through the eyes of my wife Marcy Junqueira, a communication expert. Tomie's relationship with me was never imposing, she respected my choices. By observing her day in, day out I learned to develop a keen eye for art and a hand for design. She taught me to be kind-hearted but to follow my mind. Perhaps her utmost important lesson is that inevitably life and work go hand in hand, so real happiness is about taking pleasure in our duties.
Now tell us about ITO's program for 2022.  
2022 is a seminal year for Brazil. In February the arts celebrate 100 years of the Semana de Arte Moderna (Modern Art Week), a pioneering arts festival that happened in February 1922 in São Paulo marking the start of Brazilian Modernism, and September commemorates 200 years of Brazil's independence. Institute Tomie Ohtake had planned exhibitions for both events but with the federal government decision to cut funds from the Rouanet Law for use in art and culture we had to cancel both events. We will have an exhibition of prints from the Albertina Museum of Vienna, that has one of the world's largest collections of prints. Another exhibition in our program will focus on the environment and the transformation of discarded material for product design, architecture and motor vehicles. To fete the eightieth birthday of Ana Maria Maiolino we will have an exhibition dedicated to this renowned artist. We will have exhibitions related to our three annual awards: architecture and built projects; product design by college students from all fields of studies; and education focused on teachers and students from public elementary schools and high schools. The winners will be awarded skill-development courses, some of them in Brazil and others abroad depending on the case, if we have enough funding the idea is to send them to the Chicago area.
To wrap up, what is your advice for young artists?
Learn art history, look out for innovations, be original and observant.
Takashi Murakami and Ricardo Ohtake during the artist's show at Instituto Tomie Ohtake, São Paulo, 2019
Instituto Tomie Ohtake, São Paulo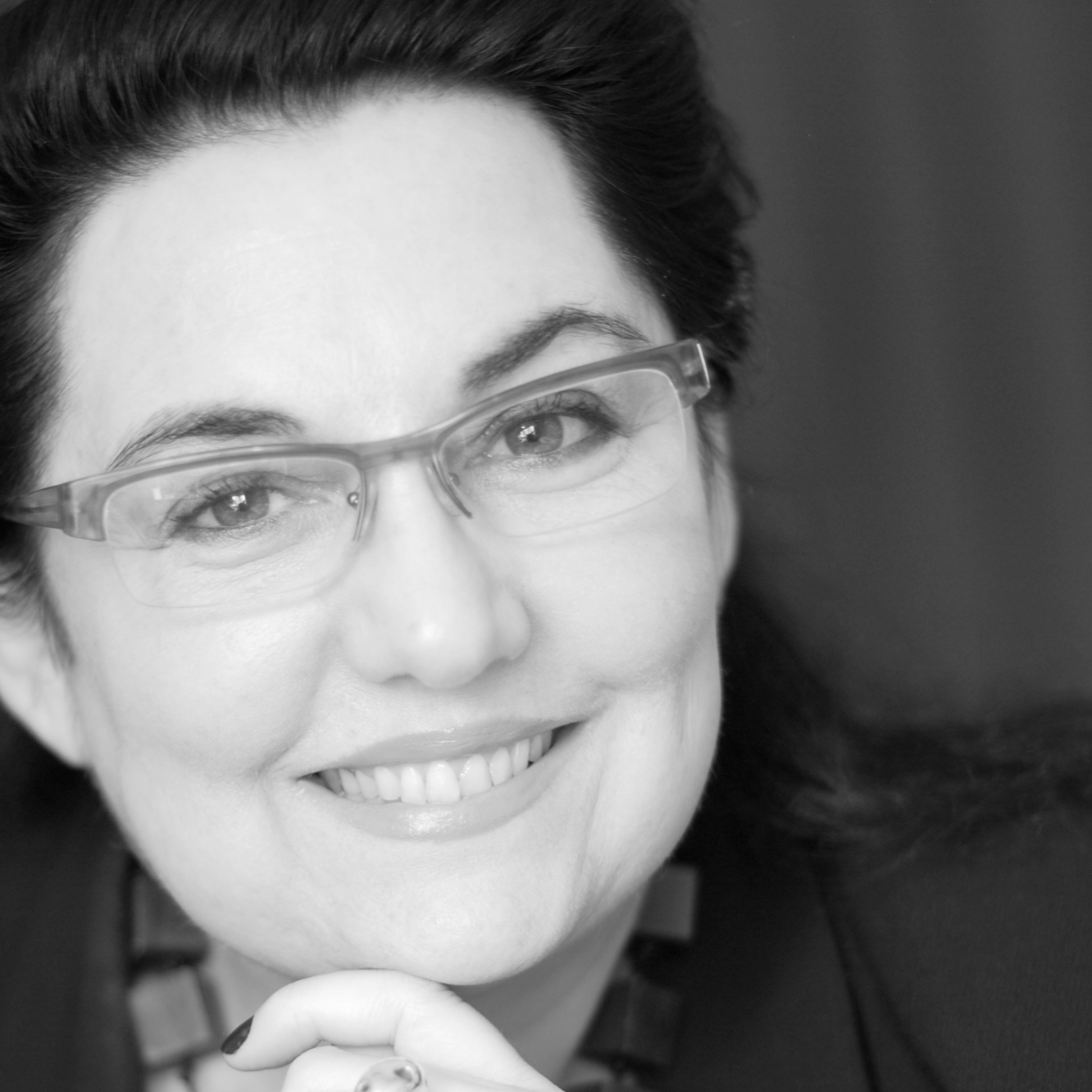 Rio-born Cynthia Garcia is a respected art historian, art critic and journalist fluent in five languages stationed in São Paulo. Cynthia is a recipient of the 2023 APCA (Paulista Association of Art Critics) award as a contributing editor of Newcity Brazil since its founding in 2015. Her daughter America Cavaliere works in the contemporary art market and her son Pedro Cavaliere, based in LA, is in the international DJ scene.
Contact: [email protected], www.cynthiagarcia.biz