After the sclerotic four years of the previous presidency, art and architecture lovers embark on a sublime experience in São Paulo through early December. ABERTO/OPEN 01 is the inaugural edition of an international pop-up exhibition platform merging art and architecture with meticulous sophistication put together by a small team of world-class professionals. By appointment only, the exclusive collective show is masterminded by art advisor, Filipe Assis, a rising star of the new generation of Brazilian dealers in art, currently living in London, who honed his skills in the art business at Sotheby's Institute of Art and at Milano's Bocconi University. At the opening, a live jam session of the Passion 4 Jazz band blended music and visual art adding an extra swing to the cool ambiance and cultivated milieu.
The exhibition displays gems in painting and sculpture by Henry Moore, Chagall, Giacometti, Klimt and a handful of masters, along with American artists Louise Bourgeois, Lynda Benglis, Lee Krasner, Carol Bove, Richard Serra and George Condo with his 2006 pencil drawing "Best Fuck." Among the Brazilian deceased greats, Palatnik, Antonio Bandeira, Mira Schendel, Oiticica, Tunga, Maria Martins, Amelia Toledo and Carlito Carvalhosa hang shoulder to shoulder with contemporaries Cildo Meireles, Sonia Gomes, Laura Vinci, Artur Lescher, Fabio Miguez, Marcius Galan, Maria Klabin and Mauro Restiffe. However, the pièce de résistance is, no doubt, Picasso's 1901 painting "Femme Nue Assise," a sensuous nude sitter with impressionistic influence. The future genius painted it on cardboard when he was a mere twenty-year-old struggling artist in the backstreets of Paris, who was to soon venture into his Blue Period and catapult into fame. "This lovely painting is likely to have featured in Picasso's first exhibition in France. It was then owned by major European art collectors before being confiscated by the Nazis in the 1930s, which later led to an intense judicial dispute," explains Assis, who relied on the collaboration of a large number of partners to put together the show skillfully woven by themes, each one displayed in a section of the house.
The center of gravity of this exceptional exhibition is clearly the house per se. It is a rare opportunity to visit Casa Niemeyer, one of São Paulo's most extraordinary and unknown modern residential buildings that in a perfect world would be hailed a national treasure. Now on the Sotheby's real estate portfolio for circa three million dollars, the architecturally splendid abode was designed in 1962 by legendary Oscar Niemeyer and built ten years later at the leafy, high-end neighborhood of Alto de Pinheiros. Enshrined amid the foliage of a lush tropical garden, Casa Niemeyer also comes with an additional asset, it is the architect's sole residential project built in São Paulo, among his fifteen or so erected in the city, along with major public complexes such as the Ibirapuera Park (1954) and Latin America Memorial (1989). On show are a few drawings by Niemeyer himself with his characteristic simple swaying black trace over long horizontal sheets of white paper, and a rare canvas painted by him in 1964, after Brazil's military coup d'état in March/April of that annus horribilis. "Ruins of Brasília" is an allegorical de Chirico-inspired oil tableau where he depicted his signature-Alvorada palace, four-sided-star-columns melting away in a surrealistic somber scenario. The canvas attests to the deep-felt grief the tragic authoritarian event impacted on the architect who designed Brazil's iconic futuristic capital, thus imposing his new order of architecture onto the twentieth century.
ABERTO/OPEN 01 coincidentally comes along with the celebration of the ten-year death anniversary of architect Niemeyer, who died at aged 104, and whom I was privileged to interview personally four times, the last time in 2012, months before the master—as we Brazilians affectionately call him—passed away at the end of the year.
Art advisor Filipe Assis, idealizer, founder and co-curator of ABERTO/OPEN 01:
For a long time I have nurtured a desire to merge art, architecture and design within an exhibition open to the general public. When the only house designed by Niemeyer in the city of Sao Paulo became available, I immediately thought it was the perfect location to host the first edition of ABERTO/OPEN—an exhibition platform that I developed and that will take place in unique places. The house is split into five sections with over 120 artworks, seventy artists mixing young talents and blue-chip artists in dialogue with the house. We have also focused on commissioned artworks and site-specific projects. The project has surpassed our expectations. I don't intend to follow the art-market calendar; the opportunities are going to dictate the possibilities. Each edition will happen in a new city under a new configuration, focusing on the importance of opening up new possibilities to break up with the impersonality of art fairs and the neutrality of exhibition spaces within galleries and museums. I'm leaving it open.
Kiki Mazzuccheli, curator:
My involvement in ABERTO/OPEN 01 started from the outset, when Filipe Assis—whom I've known from London—asked me to help to put together a proposal for an intergenerational, transnational group show in São Paulo. We researched different models of exhibition-making in unusual spaces, from Bold Tendencies in London to the extinct "Paralela" (a show that for several years was organized during the São Paulo Biennale). But it was only when Filipe found the stunning Oscar Niemeyer house in the neighborhood of Alto de Pinheiros that we began to work on the exhibition per se. We soon realized the house had several technical limitations to host an art exhibition: curved walls, wooden and solid concreted walls that could not be drilled, and so on. This is when designer Claudia Moreira Salles stepped in to create an ingenious display system that allowed us to inhabit artworks in the unusual architecture. Her involvement went beyond thinking about display solutions, and the three of us ended up co-curating the exhibition together.
Claudia Moreira Salles, designer:
When Filipe Assis invited me to create the installation design, I visited the Niemeyer House and was instantly attracted by the challenge of working in this unique space. However, to display sculptures and hang paintings and photographs on its curved walls was not something obvious. It was imperative the art be in constant dialogue with the architecture. The art should flow along with the continuous spaces created by the different curvatures, materials and transparencies but not compete with them. There was also a practical issue. We could not drill any holes on the walls, so along with designer Gabriel Bueno, we created a series of special fixtures to avoid this. I also designed an easel, to display the beautiful Picasso brought specially for the exhibition and some other works, that will be produced by Etel Collection in solid certified wood. Modern and contemporary architecture usually has more glass than solid walls, so collectors and galleries run easily out of space for hanging art. We also decided to hang curtains along the walls in some of the rooms to oppose the softness of the fabric with the hardness of the concrete. Along the process I ended up participating in the curatorship in addition to having designed the scenography.
Lissa Carmona, CEO and curator of ETEL Collection
With the support of the Oscar Niemeyer Foundation, the contribution of ETEL to the exhibition came naturally since we are the official representative and re-editors of Niemeyer furniture pieces for ten years. For ABERTO/01 we selected some exquisite pieces designed by Oscar Niemeyer and his daughter Anna Maria. Master Niemeyer believed 1970s furniture did not match the architectural aesthetic of the time, so he solved it by designing himself. With the help of his daughter Anna Maria Niemeyer, he injected the unmistakable curves of his buildings into new, alluring designs. Some pieces have interesting stories behind them, for example, the ON dining table was originally designed for Casa das Canoas (1951-1953), the architect's home built into the mountain slopes of Rio de Janeiro overlooking the ocean, one of the most photographed buildings of Brazilian modern architecture. To experience this encounter of Niemeyer architect with Niemeyer designer, surrounded by amazing artworks, is a breathtaking experience.
Our guest interview is Brazilian-born Cristiane Quercia Tinoco Cabral, assistant curator of the event. This young arts professional with a masters from the California College of the Arts, has worked in projects with the SFMOMA, Wattis Institute for Contemporary Arts in San Francisco, Whitechapel Gallery in London and at Gagosian Gallery. She currently lives in New York City.
Cris, tell us about this celebratory dialogue between Niemeyer's architecture and modern and contemporary art emphasized by the event.
Niemeyer conceived a uniquely Brazilian architectural style that hails soft curves and exalts organic plasticity influencing architecture worldwide. It is a privilege to open to the public this magnificent house, his only residential project built in São Paulo, at this event that promotes a dialogue between his vast oeuvre, that also comprises design and art, and works by modern and contemporary artists.
What are some of the highlights?
Along with the beautiful Picasso 1901 nude, ABERTO stresses an exchange with artists that are paramount for Brazilian art history such as Hélio Oiticica (1937-1980), a visionary artist who celebrated Brazilian culture in opposition to the commonly accepted Eurocentric canons and formulas. At the exhibition we display two of his major works: "Metaesquema MET055" (1957) and "Relevo Espacial V10" (1960). Another highlight is the sculpture garden dialogue between Brazilian and international artists, such as the untitled steel sculpture in spiral format by Tomie Ohtake (1913-2015), made in 2012, and the installation by contemporary artist Kishio Suga, "Sliced Stones" (2018), one of the most influential Japanese artists of his generation. Both works echo the organic and circular forms present in Niemeyer's architecture.
Would you like to inform our readers of any other interesting aspects?
I would point out the works commissioned by ABERTO with a younger team of artists, among them Niemeyer's portrait painting, "Oscar" (2022) by Afro-Brazilian street artist Panmela Castro, placed within the nucleus of works by the architect along with a series of photos, specially commissioned to fine art photographer Mauro Restiffe, of the Niemeyer house. Niemeyer's architecture and artistry is revealed in intimate shots of the façade, bathrooms, corridors and stairs, as observed in "Casa Oscar #1" (2022), one of the first works to admire when entering the exhibition in this exquisite house.
ABERTO/OPEN 01
Through December 4, 2022
Casa Niemeyer: Rua Silvia Celeste de Campos, 607, Alto de Pinheiros, São Paulo
Visits by appointment only: aberto.art/
Proceeds from admission tickets go to Childhood Brasil
Website and Instagram: aberto.art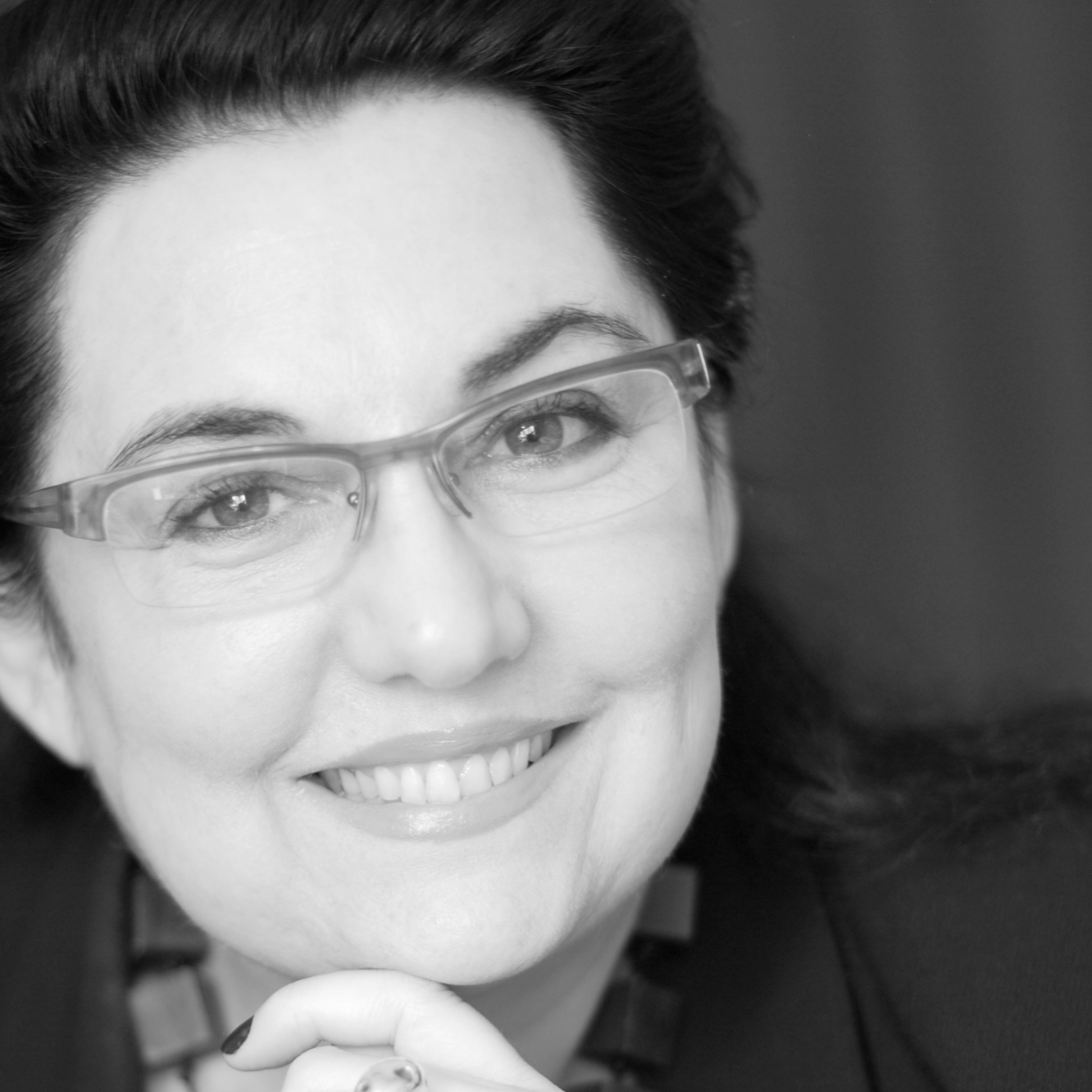 Rio-born Cynthia Garcia is a respected art historian, art critic and journalist fluent in five languages stationed in São Paulo. Cynthia is a recipient of the 2023 APCA (Paulista Association of Art Critics) award as a contributing editor of Newcity Brazil since its founding in 2015. Her daughter America Cavaliere works in the contemporary art market and her son Pedro Cavaliere, based in LA, is in the international DJ scene.
Contact: [email protected], www.cynthiagarcia.biz