"Ya'ayouni: Light of my Eyes" is the Arab expression of love in the title of the solo exhibition of Hilal Sami Hilal at Marilia Razuk Gallery in São Paulo. With a Syrian bloodline, Hilal lives in and is a native of Vitoria, capital of the state of Espirito Santo, adjacent to but not in Brazil's dominant cultural axis of Rio and São Paulo. This is an artist profoundly engaged in his art, who benefits from his "marginal" location and candid persona. In a time of East-West political turmoil, he stamps his Middle Eastern roots in the exhibition's title, which relates to… love.
Referring to Scheherazade, the Islamic literary icon and the name of his 300-square-meter 2007 installation maze with industrial paper bound together in 400 books, he quotes "One Thousand and One Nights": "The importance of fantasy and conquest of survival through the word." In some works, he literally expresses his art through "writing" his personal alphabet akin to Arabic calligraphy. Actually, he doesn't write in Arabic but transfers his fascination of its entwined, sensual arabesque to a fusion of acrylic glue mashed into a pulp of family and friends' old rags to fabricate his handcrafted paper alchemy. It's then squished into a paste that spurts out from a large pastry tip "like orgasm," he smiles. With the colorful orgasmic spurt he weaves mantles, laces, tapestries and "flying carpets," as our long-gone friend Casimiro Xavier de Mendonça (1947-1992), renowned art critic and AIDS victim, baptized his second show. This was 1986. The event at Usina, an avant-garde gallery in Vitoria that closed its doors after a few years, boldly impacted the Rio-SP sovereignty. "It was a turning point in my life," he remarks. 
I was at that gallery opening. The "Flying carpet" series was staged at Usina, a large bourgeois residence turned art gallery with a White House-style façade and a lush tropical garden. At its helm, Marcio Espindula, a fast-growing young art collector turned art patron with an eye for emerging talents. Among many other things his family owned the local (not-so) grand hotel, he had a wooden bungalow in the woods by the beach and generously sent us all the air tickets. We were Casimiro, Sudistrito Gallery owner João Sattamini (later also taken by AIDS), art collector João Pedrosa, Biennale architect Ronald Cavaliere and myself. ES (the state of Espirito Santo) was an unknown place for us from the young urban art scene of cosmopolitan Rio and São Paulo. It recalled sun and sea, not art, so thought this wild bunch of Brazil's art scene underbelly and eighties boogie nights. But with an A to Z invitation with your best buddies why not fly to… wherever?  So I met Hilal, his wife Thais (who later founded OÁ Gallery) and fell in love with his work.
Hilal has since won awards in Brazil, been shown in European capitals and participated in the Paper Biennial Düren in the Leopold-Hoesch-Museum, near Cologne, Germany and, in 2007, at the collective exhibition "Radical Lace & Subversive Knitting" at the Museum of Arts and Design (MAD) in New York. The "Ya'ayouni" show exhibits two distinct series. The second room houses his new inventions, hanged-to-the-wall perforation panels that bring to mind Bridget Riley's Op-art. They belong to the "Deslocamentos" (Displacements) series made of laser cutouts on high impact polystyrene sheets (HIPS) from recycled plastic. Each work  compiles four perfectly displayed parallel panels, rendering an acute kinetic effect—his research in volume is always based on the flat surface. Leaving scientific investigations behind, the gallery's main room entertains the opposite end of his frame-of-mind. He made it into a playpen by tossing four large-format toys he fabricated—"Barquinho" (Little Boat), "Aviãozinho" (Little Airplane), "Diário" (Diary) and "Roda" (Wheel)—making me think of German Martin Kippenberger's playful side and in the confrontation of our little ones to the adult's world Gulliverian scale. The first two are giant origamis each folded from a single sheet of handcrafted paper on wire mesh to sustain the weight, finalized in sky-like indigo blue and white pigment. The fourth book from his "Atlas" series, "Diary," is a two-meter-by-three-meter handmade book with beautiful auspicious skies.  All in all, "Ya'ayouni" assembles eleven works to celebrate the birth of his first grandson, thus the loving feeling.
In the series, "Seu Sami" (Mr. Sami), 2007/2008, your emotional tool was the loss of your father. Now at your solo show, "Ya'ayouni," you celebrate happiness. Due to carnival, Brazil exports a biased happy image but contemporary art, Brazilian included, tackles society's many wounds. How was it working in the dimension of joy?      
This emotional dimension was actually something quite new for me. Usually the issues I deal with are more dramatic but I was raptured by unending bliss when my first grandson, Thor, was born a year ago. Since I had deeply toiled with the death of my father in the "Seu Sami" series, I grabbed this sublime moment to try to radiate the opposite experience. The effort was met with an entirely natural approach to this sensibility.
Your family is originally from Syria, which you visited for the first times in 1995 and 1997. Middle Eastern culture is very vivid in your work. How do recent events affect your artistic production?   
These conflicts affect me as a human being, nevertheless, my work doesn't hold either a political statement nor a social commitment in any ulterior way. I don't work in an illustrative level but rather in a dimension open for discussion to be experienced through an individual approach.
How about your copper sheet books? What moves you towards this complexity?   
This complexity is an amazing experience with vast possibilities of expressions and discoveries. I dive into this universe to approach the domain of invention. It thrills me to present something new, unseen, based on new techniques that solve an enigma which in turn brings forth new possibilities. I basically employ two techniques: handcrafted paper I make myself and computer-printed circuit for my copper sheet books, very similar to metal engraving. The image is created with special paints that don't react to iron chloride.  After the cooper sheet is bathed in acid for some twenty minutes, I can determine how much corrosion I want. It's a delicate process since the sheets are paper-thin, 0.06mm. They're then washed in sodium hydroxide and finally rinsed in water to wash out all the chemical residues. Both are exciting and paradoxical experiences since there's a huge time gap between them: paper is 3,000 years old while computer-printed circuit is a novel discovery, but the two techniques are very sophisticated, time-consuming processes. I enjoy working by myself, very rarely do I take an assistant.
On the other hand, you have a remarkable life companion, Thais, who nurtures your home life and career, like Lee Krasner did for Pollock, whose energetic gestures are similar to yours as you've mentioned in books and interviews.   
We've been married for thirty-eight years and our artistic view is very similar. We work together and I'm very thankful for her dedication to my work. Its true, Pollock's is very much an influence on the physicality of my process, which can be quite intense.
Spirituality is a significant part in your life and specially in your handcrafted paper tapestries.
I've been practicing Zen Buddhism in my own way for forty years—my meditations happen during work. In 1981 and 1988, I visited Japan to learn about handcrafted paper. Monk Daiju from the monastery here in my home-state, a personal friend, opened the doors for me. The experience moved me profoundly, we stayed in monasteries and temples. Japanese culture and architecture made a profound impression on us; when we came back, we incorporated Japanese habits in our daily lives. Paper in Japanese is washi; it's a very specific technique with very sophisticated and expensive equipment. My papermaking process is inclined more to the European tradition.
Lets wrap up with the magnificent exhibition "Seu Sami"(2007), where you toiled the loss of your father, Mr. Sami.  It was unanimously hailed by critics among the finest large-scale installations in recent Brazilian contemporary art. 
Actually, the work is composed by three site-specific installations done for the Vale Museum in Vila Velha, a huge museum in my home state. It was later exhibited at The Museum of Modern Art in Rio, followed by the Palacio das Artes, in Belo Horizonte, Minas state, and then in 2009, at Sesc Pompeia, in São Paulo. "Seu Sami" which gives the title to the exhibit, is a sixty-meter-long installation inspired by my feelings towards my father, who passed away when I was only twelve. It's divided in three tempos: the Room of Love, the Room of Pain, the Room of Absence. In the same exhibit, I also had "O Globo" (The Globe), a large four-by-four-by-four meter optical cube made up of eighty panels of cotton paper, where every plaque is a map. It took me four months with four assistants to produce it. The other one occupied an area of approximately 300 square meters. I named it "Sherazade" (Scheherazade), a maze of 400 books bounded together by its pages creating a labyrinth of an unending story.
Hilal Sami Hilal's "Ya'ayouni: Luz dos meu Olhos" (Ya'ayouni: Light of my Eyes) at Galeria Marília Razuk, São Paulo, through November 14. The artist is represented by OÁ Galeria, Vitoria (ES), Brazil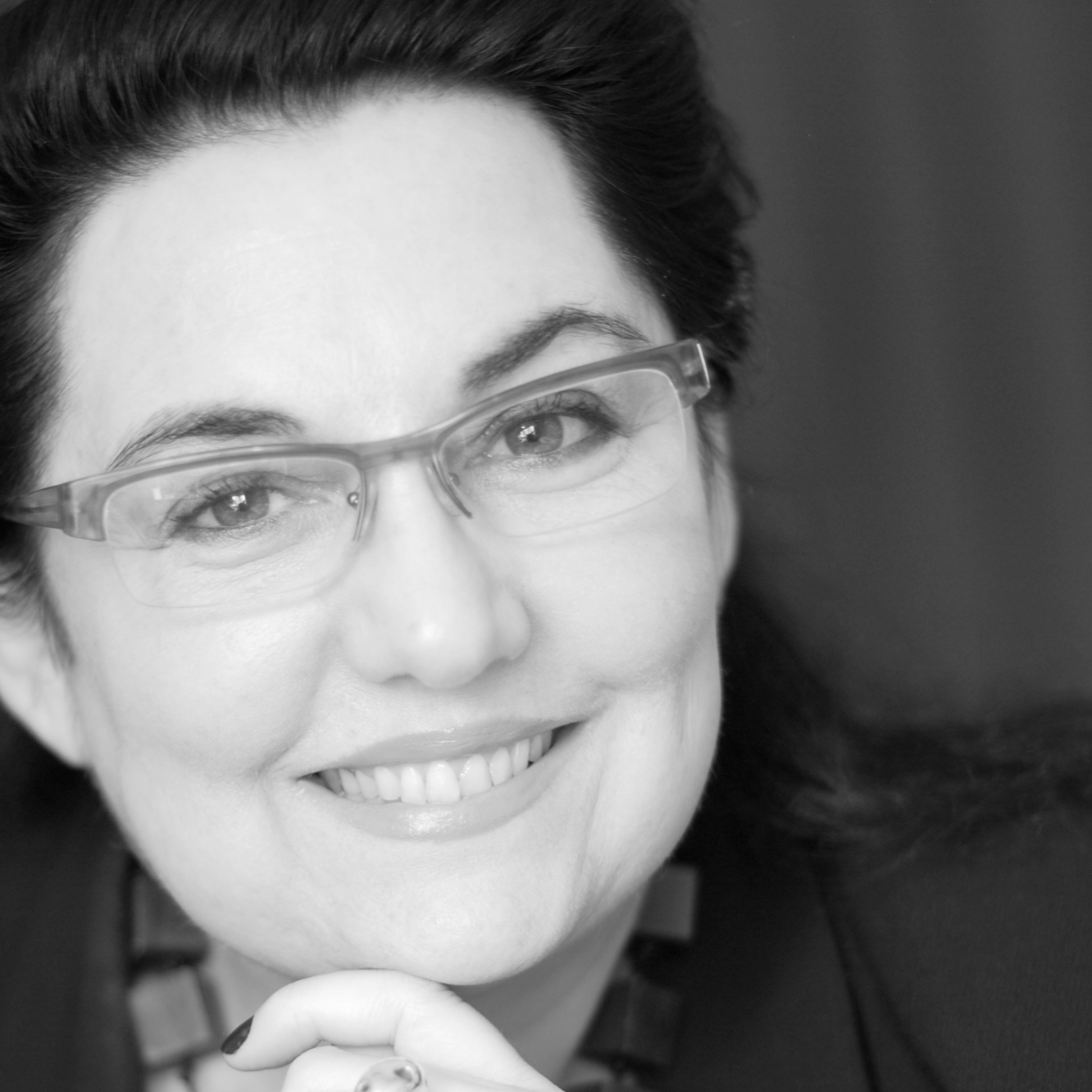 Rio-born Cynthia Garcia is a respected art historian, art critic and journalist fluent in five languages stationed in São Paulo. Cynthia is a recipient of the 2023 APCA (Paulista Association of Art Critics) award as a contributing editor of Newcity Brazil since its founding in 2015. Her daughter America Cavaliere works in the contemporary art market and her son Pedro Cavaliere, based in LA, is in the international DJ scene.
Contact: [email protected], www.cynthiagarcia.biz