Occupying four floors of Rio de Janeiro's Oi Futuro Flamengo, Daniel Senise's "Quase Aqui (Almost Here)" is composed of four site-specific pieces constructed with the characteristic crisscross perspective of a building skeleton, a concept very much present in the current work of an artist who has a not-so-forgotten degree in building engineering inside his mental desk drawer. Instead of a panoramic collage over his large-format panels, here the pieces were designed in partnership with art's most powerful medium: natural light.
Also in his hometown (until Saturday), the artist displays his new series of large-format panels at Silvia Cintra Gallery. The solo show "Le Salon," draws inspiration for its title, concept and principal work from François-Joseph Heim's tableau "Le Salon" (1827). Hanging in the Louvre, the nineteenth-century oil canvas depicts vain and short-reigned French king Charles X, the last of the Bourbon lineage, handing out awards at the 1824 Beaux Arts Royal Academy, a reactionary allegorical art show that set the rules and obstructed new forms of expressions that did not meet the elite's likings.
Senise strikes a blow in the stomach of today's branded art system in his heavily charged appropriation of this museum piece. He aims his critique at the current hierarchy, red tape, fancy fairs, by-the-book collectors, celebrity curators and billionaire artists who produce art industrially, which the contemporary art establishment hails and nurtures with all the glitter, gaudiness and quirks of the conservative 1800 salon. Of few words but of expansive pictorial expression, Senise verbalizes his concern at this perplexity in the subtle way he ends the interview below. 
Paradoxically it was this bonfire of vanities that impelled outsider artists toward new territories of imagination and technique leading to modern art's revolution at the dawn of the twentieth century. To dismantle today's "circus," Senise began by duplicating the spatial perspective and dimensions of Heim's tableau. The original composition, with paintings hung in border-to-border wallpaper fashion, was annihilated with a precise collage of fabric and torn-out pages of art history books that replicate the bygone salon setting. Over the powerful statement are all sorts of residues from dirt to dust to soot resulting in a decrepit atmosphere of a crumbling wall in a squat at a lost borough of his mind tinted in a quasi-monochromatic palette.
Since the early 2000s, Senise has been toiling with old reference books and museum perspectives aiming at a subject central to his narrative, the void and the appropriation of masters of art such as Giotto, Caspar Friedrich, Michelangelo, James Whistler and, in this case, François-Joseph Heim's tableau, or as he calls it "systems of representation." His art exploded in 1984 at the show-cum-happening dubbed "Como vai você, Geração 80?" (How are you, Generation 80?), which christened a new movement. It assembled 123 young art students from Rio and São Paulo, most of them from Rio's School of Visual Arts at Parque Lage, under the curatorship of Marcus Lontra. The iconic event became the breeding ground for the eighties new wave of talents such as Beatriz Milhazes, Ana Maria Tavares, Cristina Canale, Ester Grinspum, Leda Catunda, Jac Leirner, Luiz Zerbini, Monica Nador, Sergio Romagnolo, Nelson Felix—all now major names. Senise then shared a studio in downtown Rio with Luiz Pizarro and Angelo Venosa and three gifted artists who succumbed to AIDS: graffitist Alex Vallauri (1949-1987), painter Jorge Guinle (1947-1987) and poetic mixed media Leonilson (1957-1993), the last two very dear friends of mine.
Senise married American artist Courtney Smith, moved with her to New York, had a studio, divorced, and moved back again to his native Rio. Next year he'll see the launch of the fourth book on his work by publishers CosacNaify on his exhibitions worldwide, among them his 1991 exhibition at Chicago's Museum of Contemporary Art: "It was my first solo show in a museum abroad and my first trip to Chicago," he recalls. "The curator was Bruce Guenther, we met at the São Paulo Biennial in 1989."
I've been following his work ever since my eye caught his fearless "Sansão" in that July of 1984. It was the year Brazil's democracy was restored after two decades of military dictatorship while we, generation 80, danced the night away to Michael Jackson, unaware Marvin Gaye had been shot to death by his father.
The interview was conducted in our native tongue by phone and in English by email.
I vividly recall "Como vai você, Geração 80?" where you unmasked "Sansão," your heretic Samson destroying the so-called pillars of art. The frameless canvas was stretched at the center of the Bacchus-style courtyard overlooking the pool of the 1900 crazy palace. So how did it all start? 
I attended art classes at Parque Lage from 1981 to 1983. I believe the show, "Como vai você, Geração 80?" was planned by the curators more as a happening than an actual academic survey of the new generation of artists in Brazil. The process of the making of my "Sansão" happened in a natural and straightforward way. My desire was to stage something iconic right in the center of that iconic building with an odd, eclectic architecture. I think the fragility of the painting compared to the solidity of the building created another layer of reading.
Does "Sansão" still exist? 
I painted it in a very short time after a couple of sketches. The materials were very simple, acrylic paint, three colors over an orange plastic stretched precariously between the columns. It was a site-specific work but I wasn't well acquainted with the concept at the time. At the end of the show the work was trashed away without my knowledge. I didn't really care much about it.
Along with the Italian Transvanguardia, what were your main influences in the beginning? 
During my time at the School of Visual Art, Transvanguardia, the German Neo-expressionism and the New American painting were major influences on my work. The school had good teachers but was very weak in art theory so I continued my education in art after I left it. By 1989, I couldn't see how to go further on with this way of painting so I decided to leave the brush strokes behind and started combining different processes of print procedures.
What happened then?
By the end of the nineties, I thought about how painting could respond to the circumstances involving the contemporary narrative since all that had happened during the modernist period. My desire was to return to the basic function of painting, which is the representation of things that we cannot talk about, using all the "conquests" of modernism. Instead of paint, I started using materials that had already a presence in the world, like leftovers, dust from my studio, rust, metal fillings, sawdust—presently I'm using art books and art printed matter. In terms of images, I made the decision to create the minimum possible and instead use images appropriated from the history of art or from other systems of representation. My action was mostly related to composition or disposition of these images on the surface.
How about the time you had a studio in New York? 
I spent almost fifteen years between Rio and New York for family reasons. Because of the circumstances they represent two different ways of working. What I do now is the result of these two approaches.
How about your painting "Despacho" (1993) depicting the twin silhouettes of a woman appropriated from Whistler's "Portrait of the Artist's Mother" (1883) in the characteristic shrouded-atmosphere of your late nineties works? 
This is an iconic work for me. I was a kid when I first saw an image of "Portrait of the Artist's Mother" on an encyclopedia that belonged to my grandfather. I was puzzled by the way Whistler represented his mother. To me it signaled the possibilities of how to express things in a more complex manner. I came to see the original many years later in Paris.
Do you still call yourself a painter? 
Based on the classic definition, I'm no longer a painter but representation is the main tool of my approach to things that I am trying to talk about.
What advice do you give young, struggling artists like you were when you started out three decades ago? 
Each artist has a distinct path and every process is different. The art system created the idea that art is a profession. This might pose a problem.
"Quase Aqui" 
Curated by Alberto Saraiva and Flavia Corpas
Through October 23, 2015
Oi Futuro Flamengo, Rio de Janeiro
"Le Salon"
Curated by Daniela Name
Though October 10, 2015
Galeria Silvia Cintra, Rio de Janeiro
The artist is represented by Galeria Silvia Cintra, Rio de Janeiro.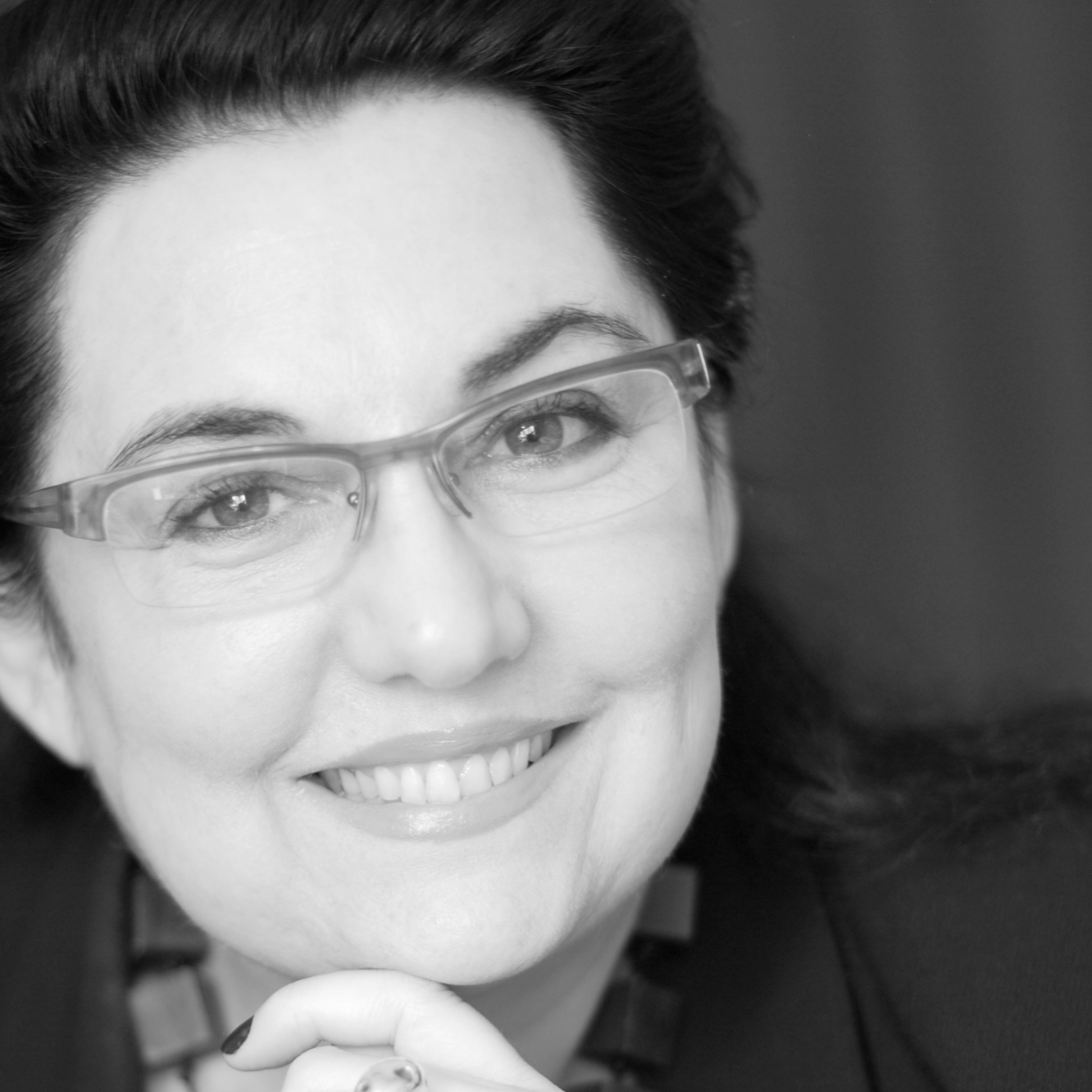 Rio-born Cynthia Garcia is a respected art historian, art critic and journalist fluent in five languages stationed in São Paulo. Cynthia is a recipient of the 2023 APCA (Paulista Association of Art Critics) award as a contributing editor of Newcity Brazil since its founding in 2015. Her daughter America Cavaliere works in the contemporary art market and her son Pedro Cavaliere, based in LA, is in the international DJ scene.
Contact: [email protected], www.cynthiagarcia.biz