Why are we moved by configurations of colors, when they don't represent anything, strictly speaking? One explanation is aesthetic experience in its utmost purist rendering. In abstract art, like instrumental music, what is essential is that individual awareness may trigger a psychological voyage, be it pleasant or not. In a new exhibition in her adopted hometown, fifty works of Yolanda Mohalyi are on show at São Paulo's Dan Gallery, coinciding with the launch of the abstract painter's book, "Yolanda Mohalyi—a Grande Viagem" (i.e. the great voyage, with no English translation), published by the gallery and written by the art historian and curator of this show, Maria Alice Milliet. The large-format volume was sponsored by Jürgen and Barbara Bartzsch, who flew in for the opening from Germany where they now live. The couple, in charge of the artist's estate since 1978, were Mohalyi's neighbors and her closest friends in São Paulo. When she passed away without an heir, they donated her paintings to the Museum of Contemporary Art (MAC) in São Paulo. "Yolanda was the first to help us in the Christmas of '66. We were a young family with no friends in a new land," the  Bartzschs write in the introduction. "She offered us a poppyseed strudel, typical of Hungarian cuisine."
Petite in stature but great in talent, Mohalyi was my art teacher in the early 1970s. She tackled the sensibilities of many future artists and art lovers like me with terse, heavily accented observations, while we faced the open white canvas, unbounded. The classes, ministered in her studio, were sometimes in the beaux art fashion with a nude model, quite a thing when you're fifteen trying to put on a grownup face. It was my first time in an artist's atelier. The space was lit by large glass windows, had easels displaying her paintings, tropical plants and dogs guarding the house perched up a slope of the Sumaré region overlooking a growing São Paulo she made hers. "Teaching is learning. I learned a lot teaching. But you don't teach art, only techniques," she is quoted in the book, the only volume solely dedicated to her half-century-long career.
In her lifetime, Mohalyi participated in nine biennales, seven in her adopted hometown and two in Tokyo. The exhibition's timeline begins with her first phase, twenty years of small-format figurative watercolor clearly influenced by then-mentor Lasar Segall in terms of theme and technique, before building to the gradual crescendo of her lyrical abstractionism in the 1960s and 1970s. The early works in this mature phase still carry the somber palette of her watercolors, but it is when she casts aside the shadow of her mentor and embraces large-format tableaux that her vibrant artistry blooms.
Unlike the Swiss-born Mira Schendel (1919-1988), Japanese-born Ohtake (1913-2015) and the two celebrated Lygias, Pape (1927-2004) and Clark (1920-1988), Mohalyi's legacy has not flourished with collectors since her death, even though all of these women belong to the same generation of Brazilian artists whose works bloomed and matured in the 1960s and 1970s. In their heyday, their pioneering art was revered, exhibited at the São Paulo Biennales and abroad, present in Brazil's main museums and pegged in private collections. But Mohalyi was one of the artists cast aside in the nineties by the establishment, along with Wega Nery (1912-2007); sculptor Maria Martins (1894-1973), a friend of my mother; Jandyra Waters (1921), whom I wrote about recently for New City Brazil; my friend the mixed-media artist Amelia Toledo (1926) and Italian-born Maria Bonomi (1935), herself a Mohalyi pupil. This group made significant contributions to art and feminism, had acclaimed careers but, as history repeated itself, was dismissed by a traditionally male-dominated system in favor of a new boom cycle and its emphasis on young talents. Luckily, these forward-thinking broads of the brushes are being rediscovered. 
Yolanda Léderer Mohalyi was born in Hungarian Transylvania, now Romania, from musician parents in 1906, the same year that Cézanne died, a major reference in her early formative figurative phase. It was also the year that Ravel premiered his solo piano suite "Miroirs" (Reflections). A classical music lover, Mohalyi in the 1960s embraced abstractionism, defining her paintings as musical. The bel canto learned in her teens in the Royal Academy of Arts in Budapest would help the determined young woman earn her first pennies in Brazil when she left her motherland in 1931 out of love for a young Hungarian chemist, Gabriel Mohalyi, who was under contract in this faraway, exotic land.
The tropical sunlight, vibrant colors and newly discovered exuberance led her artistic nature to her first experiences with watercolor. Four years later, she gave up her European nationality, naturalized and met the other man who would change her life. Lithuanian Lasar Segall (1891-1957), a Jewish painter who had landed ten years earlier, saw in the graceful twenty-eight-year-old a fine artist. Mohalyi instantly bonded with the enigmatic intellectual: they were both married, had Eastern European roots and loved art. Segall, a leading modernist force, introduced his favorite pupil to São Paulo's ruling art world around the bustling first editions of the local Biennale.  Until his death in the late 1950s, Mohalyi's well-crafted oils and watercolors evoked his influence in melancholic themes and dark, earthy color schemes. The strong connection to Segall called out by art critics Mario Pedrosa and Sergio Milliet aggravated Mohalyi desperate in search of her own path.
Her career saw a significant change after WWII. After exhibiting in São Paulo's Biennale and Museum of Modern Art, she embarked for the first time back to Europe, delving into its Modern art scene. However, coming face to face with the humanistic frescoes in Arezzo, Italy, of the fifteenth-century Renaissance master of perspective, Piero della Francesca, she cast figurative art aside. "(…) the biblical characters, their  expression of serenity and dignity, the perfect coherent unity of the scene and narrative fulminated me," she wrote. "What was the human figure in our own paintings? A mere, formal, object with a thematic pretext. From then on I abandoned figurative painting, I became an abstractionist." She returned to São Paulo determined also to put an end to Segall's control over her destiny. "When I visited him in 1957, in his deathbed, (…) he told me: 'Yolanda, don't follow abstractionism'," she said in a rare 1976 interview, two years before her death. "I just had to."
Upon cutting the umbilical cord, Mohalyi built herself a career. In the 1960s, she embraced the chromatic musicality of lyric Abstractionism. The skilled colorist used masses of color in the manner of French Tachism that for her invoked a sense of the cosmos. In the new book's chapter, "Yolanda by Yolanda," she asks herself: "Finally what is art? Creative force? Experience? Tension? Harmony? Magnetic fluid? A spark from the universe within man? A restless search for paradise lost? Maybe all of these bound in one."
Mohalyi had solo shows in Latin America, Europe, Japan and five in the US until the mid-1970s. The year after she passed away an exhibition of her work was organized in the fifteenth edition of the São Paulo Biennale. More recently, Maria Alice Milliet and Fabio Coutinho produced two Mohalyi retrospectives, in 2008 at the Oscar Niemeyer Museum at Curitiba, and the following year at São Paulo's Pinacoteca do Estado. In 1982 and 1984, the artist was exhibited at Peter Cohn's Dan Gallery, which represents her, and now houses her third posthumous solo show.
"Yolanda Mohaliy—a Grande Viagem" ("A Great Voyage")
Through November 24, 2015
Dan Galeria, São Paulo
R. Estados Unidos, 1638
Phone: 55 11 3083 4600
[email protected]
www.dangaleria.com.br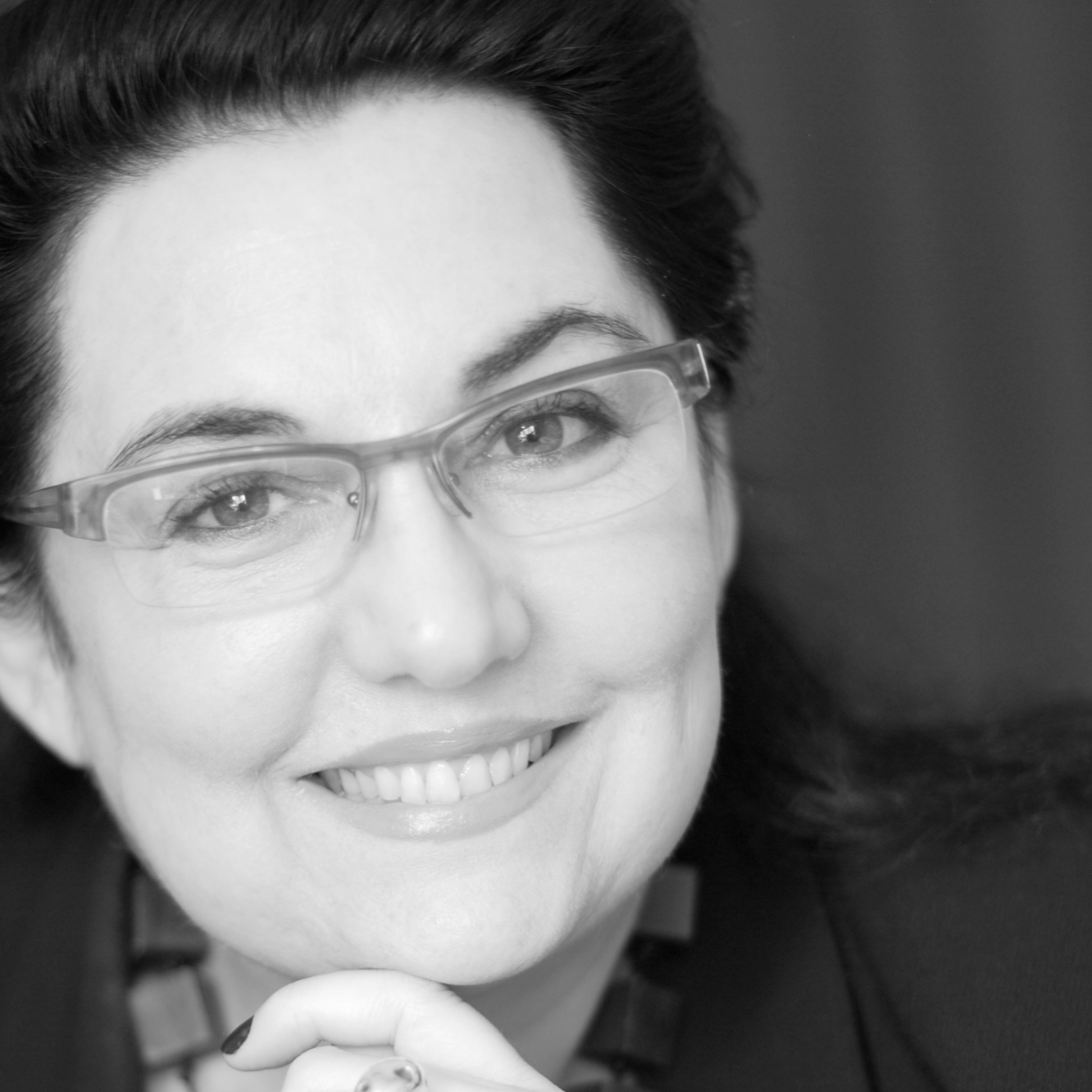 Rio-born Cynthia Garcia is a respected art historian, art critic and journalist fluent in five languages stationed in São Paulo. Cynthia is a recipient of the 2023 APCA (Paulista Association of Art Critics) award as a contributing editor of Newcity Brazil since its founding in 2015. Her daughter America Cavaliere works in the contemporary art market and her son Pedro Cavaliere, based in LA, is in the international DJ scene.
Contact: [email protected], www.cynthiagarcia.biz