The experimental creativeness in several mediums and fields of São Paulo-born Amelia Toledo can be seen at the six-decade retrospective "Lembrei que Esqueci" (I Remember I Forgot) in São Paulo's Centro Cultural Banco do Brasil (CCBB/SP) through January 8, 2018. It occupies all five floors of the beautiful Art Nouveau building in the old town center; you should start at the basement, where you can delve into the chromatic experience of "The Cave"(2017).  Sad to say, this comprehensive show opened last September will remain as the artist's final exhibition alive. Amelia Toledo passed away in her sleep November 7, a few days away from her ninetieth-first birthday.
"Human beings are infinitely more important than the existing row between what is art and what is not art," declared this daughter of two scientists. She told me this when I interviewed her for the Sunday, September 12, 1999 issue of the now-defunct Jornal da Tarde newspaper about a dual occasion: her exhibition at the FIESP Cultural Center at Avenida Paulista, in São Paulo, and the opening of Rio's Copacabana Arcoverde subway station in which she conceived her largest public work.
I'm sure this wise, sweet, forward-thinking woman, so concerned with humanity and the planet, would agree to the reproduction of parts of that long dialogue we had eighteen years ago to better understand her greatness in her own words. Surprisingly enough, the testimonial reads as if it was made for her present CCBB retrospective. It took place in her peaceful studio of Cotia, where she still lived, sipping tea among piles and piles of quartz, crystals, pebbles and stones arranged by size and color inside all types of vessels. In the garden, the large, heavy, shimmering blocks rose amidst the greenery energizing her endless creativity.
Below is the newspaper interview published in 1999 on the occasion of the exhibition "Entre a Obra está Aberta"(Come in, the Oeuvre is Open), followed by an interview with curator Marcus Lontra on her current retrospective "Lembrei que Esqueci" (I Remember I Forgot) at CCBB/SP.
Amelia, what is the concept of the exhibition?
It is all about my life's adventures. Adults and kids will love it, I'm sure.

How did the works with pink quartz crystal come about in your oeuvre?
In the mid 1980s, when my dear friend the art critic Casimiro Xavier de Mendonça was on his deathbed, he asked me to build him a crystal palace. Some years later, I finally found in a quarry in the north [ of Brazil] the most beautiful huge block of pink quartz. It is on the water mirror of the fountain of the square at the entrance of Rio's Arcoverde subway station in Copacabana. The pink quartz is bathed by a constant flow of tears… [I.E. sculptural fountain Palácio de Cristal, 1998, 140 x 140 x 140 cm, Cardeal Arcoverde Square, Rio].
In the last few years, you created several public projects for the urbanscape of our cities.
It is a wonderful experience! Recently for the Brás subway station [São Paulo, 1999], I created a maze called Kaleidoscope with twenty-five undulating aluminum sheets over an area of eighty square meters. (…) What was particularly interesting about Rio's Arcoverde station is I worked at the project since its inception for four years straight. I mapped the flooring of the subway station with over ninety varieties of granite from quarries all over Brazil. For both sides of the pedestrian tunnel's main artery, I created a continual chromatic panel that totals over 600 linear meters. It was my first work in such phenomenal scale. The idea sparked in my visits to the excavation. It is an artist's view of an enormous hole dug deep into Mother Earth. I had visited caverns when I was a kid with my parents and loved it. For the subway station, I imagined a huge high-tech lizard leaving the colored flakes of its skin onto the rock walls of this gigantic tunnel as it burrowed its way out of the dig.  (…) The project with the stones and the colors is lovely! Some people go there for its chromo therapeutic benefits.
With both parents as scientists how did you choose to become an artist?
It was a decision I took early on. I begun with painting classes with Anita Malfatti [1989-1964] but when I took classes with Yoshiya Takaoka [1909-1978] I fell in love with art. He was my master, I was fifteen. He saw I had it in my veins. (…)
How do you see your work?
I don't abide to rules. I am totally independent. There are so many different niches for investigation and expression. So why not express myself freely if I feel this urge inside me? (…)
Your career has been forged on unconventional canons. How do you feel now that you are inscribed in the official history of Brazilian contemporary art?
The freedom of my work process has allowed me all sorts of unexpected intrusions. I'm an E.T., I don't belong to this or that artistic current. Since the beginning, I was influenced by so many things that my oeuvre has resorted to several modes of expressions. In my formative years, I did constructive works influenced by the Bauhaus when my family moved to Germany, later I moved to London and studied with Scottish artist William Turnbull. Back to São Paulo, I did an internship at the architecture firm of Vilanova Artigas [1915-1985]. (…) To make it short, I never had anything to do with "Isms" of any kind.


What do you have to say about contemporary art?
Today's art deals with the issue of its own barriers: what is and what is not art. (…) In the 1960s, Susan Sontag wrote art is curtailed by the interpretations of the specialized critique, consequently, wearing out its creative spontaneity. (…) The main characteristic of artistic expression is free experimentation, even if this exercise is brought forth through oppression.  All my life, I have held firm belief in this. (…) We should be unafraid to change our behavior in order to shift away individual consciousness from things that cripple our future and that of our children so we can bring about a more inclusive, comprehensive thinking.
To wrap up, Amelia, how do you define yourself: sculptor, designer, jeweler, painter, project designer? Do you feel you are all this in one?
I'm a creator, someone who develops ideas from a vignette… to a subway station! [laughs] Deep down what is important is that all this is done with creativity and love, and this energy is conveyed to others through art.
Interview with curator Marcus Lontra on Amelia Toledo's current and final show alive.

Marcus, explain the retrospective of multifaceted artist Amelia Toledo.
Despite being a retrospective in no way the exhibition exhausts the possibilities inherent to the many readings in the oeuvre of the multiple-faceted artist that was Amelia Toledo. When it came to her art, Amelia was diverse, restless, unbashful, unafraid of taking risks. She looked into the unknown and delved into it fearlessly. She was a universal being however her universality was Brazilian in its soul. With some artists you can work chronologically but not with Amelia since the issues she deals with intertwine back and forth in different periods of time. My guideline was the affectionate involvement and its involvement with the space.
What do you mean by affectionate involvement?
The public gets a hold of the cohesive power of Amelia's work when they grasp its enchantment. We weren't worried if this work came before that one and so forth, what guided us was the insertion of Amelia's work in its own peculiar timeline. She wasn't worried about following a style, she pursued her own truth. She used to tell that since both her parents were scientists the first thing she saw in her life was a lab which brings us to her concept of art as research and association with the material. This guides all her career in a powerful way. Looking back it is clear she is not concerned with perfecting style, form or substance, all she wants is to reach out the truth in the material.
How do you see Amelia's oeuvre in relation to other Brazilian women artists who were from her generation and, like her, active artists during Brazil's military dictatorship?
Amelia Toledo, Lygia Pape, Lygia Clark, Mira Schendel, Tomie Ohtake, Ana Maria Maiolino, Ana Bella Geiger, and other women artists I forget to mention, produced compelling works in that crucial moment. They all have very different personalities and are very different artists from one another but there experiences are critical for the development of Brazilian art from the 1960s/70s onward. In Amelia's case what is fascinating is she gave her all viscerally and provocatively and becomes the grand dame of Brazilian counterculture because she is able to unite art and life.  She goes after new sensations, new experiences, new dialogues. She refuses to abide to the obvious rationalism of the day to pursue political issues inherent to her work creating collective installations and works that invite the spectator to interact and penetrate them. That is what makes Amelia's oeuvre highly erotic; the spectator is always being invited to touch, to fondle, to penetrate the work. She is a very generous woman, a fighter, and one that didn't shy away from confrontation.  Amelia defended her values, confronted her critics and the embryonic art market. She was bright, well prepared, had long-lasting friends in high places and, of course, many antagonists.
Let's go back to what you said about her work being able to unite art and life.
Amelia, like Helio Oiticica, are the two great romantics of Brazilian art. They are the artists whose aim to integrate art and life was vital for them.  When Amelia begins to expand her experiences to the realm of the senses—the touch, the smell, etc.—she begins a dialogue with India with its curries, its sandalwood… She was a feminist and forerunner of the hippie movement in its most sublime sense and this exhibition aims to convey this feeling of diversity and touch the spectator's emotions.
What came to your mind when you heard she had died a month after the opening honoring six decades of her art?
Amelia was a dense, tense, affectionate, courageous woman. She died like all artists should pass away: under the limelight. Is there anything more gratifying for an artist?
Since 2015, Amelia Toledo has been represented by the São Paulo-based Galeria Marcelo Guarnieri. Her last solo show in the gallery ran in its Rio branch from December 5, 2015, through January 23, 2016.
Amelia Toledo: Lembrei que Esqueci (I Remember I Forgot)
Through January 8, 2018
Curated by Marcus Lontra
Artistic advisory by Mo Toledo
Exhibition design by Pedro Mendes da Rocha/arte3
Centro Cultural Banco do Brasil (CCBB), São Paulo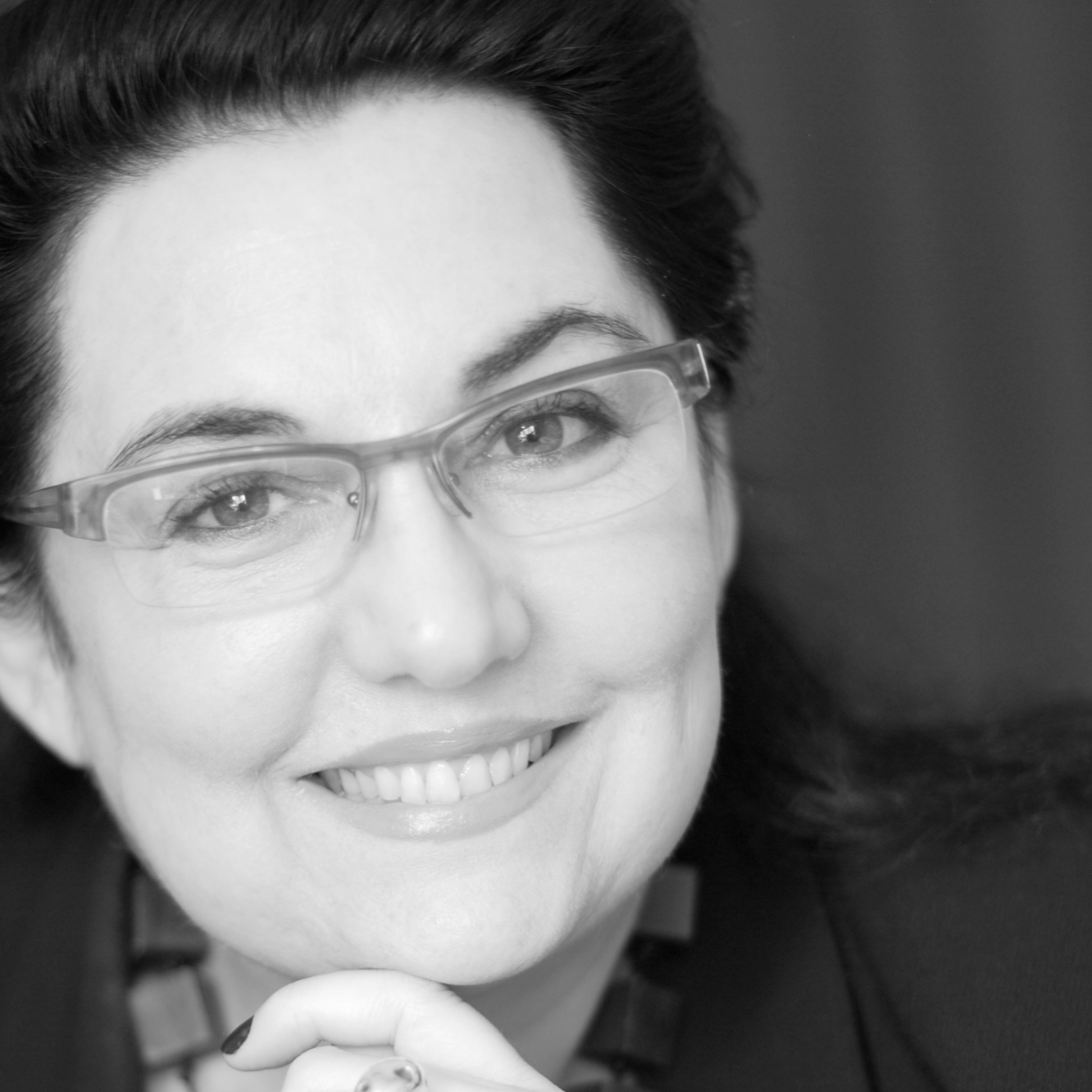 Rio-born Cynthia Garcia is a respected art historian, art critic and journalist fluent in five languages stationed in São Paulo. Cynthia is a recipient of the 2023 APCA (Paulista Association of Art Critics) award as a contributing editor of Newcity Brazil since its founding in 2015. Her daughter America Cavaliere works in the contemporary art market and her son Pedro Cavaliere, based in LA, is in the international DJ scene.
Contact: [email protected], www.cynthiagarcia.biz