A first solo show at São Paulo's Central Galeria under a title in German, "Was will das Weib?" (What does a woman desire?), is small in scope but large enough to reveal some insights on Brazilian Boston-born, twenty-eight-year-old artist Anna Israel. Curated by gallery owner Fernanda Resstom (now in her eighth year as gallery owner at the age of thirty) and the artist herself, the pièce de résistance is focused on two sculptures Anna Israel calls objects which are assemblages of objets trouvés shoehorned in near-perfect rectangular boxes, one of which encapsulates a radio with an airwave noise storm from the frequencies that lie in the range. On the walls, seventeen drawings on paper, rubber-stamped with the artist's signature, convey adroitly handled abstract compositions that seem to criticize our society from a craft point of view through a combination of common industrial materials, such as adhesive tape, crossed with the classic touch of the charcoal. In stark contrast to the energy of the drawings and the accurate geometric forms of the assemblages is the sole photograph of the exhibition. It passes on an atmosphere of uncertainty and drops a note of dark melancholia. A hint to the aesthetic possibilities in future works?
With a background of art school in São Paulo and film in New York, in 2010, Anna Israel attended Atelier do Centro, founded by artist Rubens Espírito Santo, where she became, four years later, official rapporteur of a course focused on the investigation of the nature of art. Since 2012, the artist has participated in nine collective shows most of them in Brazil, the most important being "Os Muitos e o Um" (The Many and the One), curated by Robert Storr at Instituto Tomie Ohtake in 2016.
Anna, what do you desire with the title "Was will das Weib?" (What does a woman desire?) of your first solo exhibition?
This is a phrase by Freud he was unable to answer in his life's work. I don't know German myself but a lot gets lost in translation. I'm keenly interested in deepening my understanding of what is desire and what are the issues related to being a woman. What is the universe of women? Compared to men, why do we have few records of women's contribution to the history of the world? What is this attributed to and what does this reveal about the nature of women? What do women produce? How do women deal with their inner void? For a woman what does it mean to be able to give life? These are issues I consider of utmost importance that sputter at the surface of this discussion. It would be arrogant on my part to pretend to answer what do I desire. This exhibition is but a small element in this long path to exhaust this subject and, who knows, a small start in search for answers.
You studied acting in New York's Film Academy and cinema at NYU. Do these experiences manifest through your art?
The first things that come to my mind is that nothing happens by itself and the idea of the "great auteur." Having lived in the States, the idea of teamwork became ingrained in me. This has a lot to do with the ideas conveyed at Atelier do Centro. It was an interesting experience to live abroad and be able to look at my country in a different cultural context and deal with different prejudices, customs and vices. I try to convey all this is in my work.
On closer inspection do they—drawings and objets-trouvés assemblage-sculptures—take on a symbolic character?
I would like my objects to leave behind the symbolic character attributed to me and delve into a strictly plastic field where things I don't know are revealed so I can learn through them. It is not easy to let go the control we have over our own work; it restricts the work and transforms it into a closed discussion. I have no interest in this. The more I can have a work open for discussion, the more interesting for me.
It seems your objet-trouvés sculptures, or objects as you call them, convey a skepticism toward the consumer society. What do you have to say?
I've always been very interested in discarded things and objects that tell a story unknown to me. What bothers me in today's industrialism is the unending reinvention of "x" designs to use with "y" materials to be mass-produced more cheaply and things end up losing their appeal. Those are the objects I look for in antique stores, bazaars, junkyards and vintage markets. I like things that have fallen out of production no longer found in stock. At the same time, I don't feel tied to this ideologically. I don't reject consumer society—it would be impossible to do so entirely—I just don't want to be one of its slaves. I like to believe we can reinvent ourselves. I want to use things produced in the consumer society in my favor and not feel myself used in its favor.
Who are the artists that have influenced your work?
There is no escape from Duchamp, he influences everyone producing art today. In general, I like Tom Sachs, Jessica Stockholder, Mark Manders as well as Cy Twombly, Rauschenberg, Beuys, Gerhard Richter, Nancy Rubins, Agnes Martin. There is also the American composer, musician, producer and maestro John Zorn, the artists of the Atelier do Centro, specially, Gabi Celan and Gabriel Botta, and my artistic orienter Rubens Espírito Santo.
To wrap up, what can you say of the nature of your art?
I can't say what I do presently has its own nature since I'm still assimilating lots of things but I hope to one day get inside in the nature of this thing we call art. I'm not sure I believe in this general prevalent notion of "the young artist." I think human beings produce art because its nature remains a mystery and we feel the need to produce things much bigger than ourselves. This said, I would like to produce something that in its nature escapes my control, a vessel larger than myself.
Anna Israel: "Was will das Weib? (What does a woman desire?)
Through January 20, 2018
Curated by Fernanda Resstom and Anna Israel
Central Galeria, São Paulo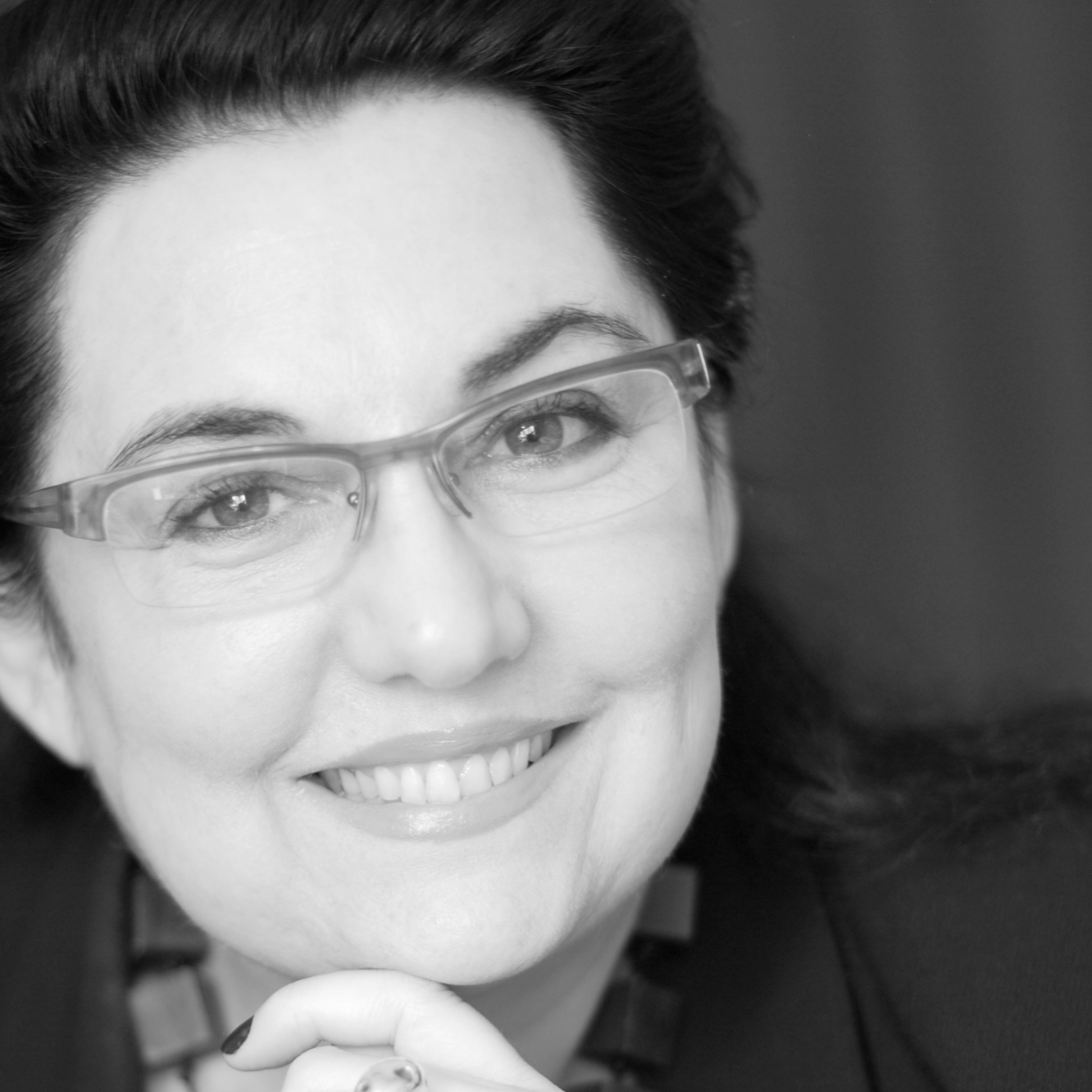 Rio-born Cynthia Garcia is a respected art historian, art critic and journalist fluent in five languages stationed in São Paulo. Cynthia is a recipient of the 2023 APCA (Paulista Association of Art Critics) award as a contributing editor of Newcity Brazil since its founding in 2015. Her daughter America Cavaliere works in the contemporary art market and her son Pedro Cavaliere, based in LA, is in the international DJ scene.
Contact: [email protected], www.cynthiagarcia.biz