With the whimsical title "Faço tudo para não fazer nada" (I do everything to do nothing), São Paulo-born artist Carlito Carvalhosa is having his second solo exhibition at Galeria Nara Roesler in São Paulo. From a traditional local family and a mother who was a respected book publisher, Carlito grew up in a culturally lively milieu that led him inevitably to the arts in the early 1980s. He teamed up with a wild bunch of artistically inclined bad boys, a rebel group of five who pitched in to rent a small house numbered 7 in the end of a cul-de-sac and made it into a collective studio, each artist dedicated to their own transgressive individual works. Dubbed by the media Casa 7, the team gained counterculture status and became art superstars overnight, a prominence that eventually placed them among the major vanguard movements of 1980s São Paulo.
Living and working in Rio married to photographer Mari Sockler, director of the Rio branch of gallery Fortes D'Aloia & Gabriel, fifty-six-year-old Carlito Carvalhosa aims, in this cohesive solo show with striking abstract purism, to flip the original perception of common objects such as gypsum, wax, glass, fluorescent lighting, fabrics, telephone poles and mirrors as he explains below. The artist has exhibited his works and installations around the world including at NYC MoMA, São Paulo Bienal and Bienal de la Havana, Cuba.
Carlito, how does your creative process come about?
I love working in a studio. It is probably because I began in art through painting. I work in several projects at a time always with my drawing pads—I have a whole cupboard stacked with them. I usually draw with an 0.3 mm black India ink pen because it was what I used when I began drawing; I wanted to be a cartoon designer.
An issue your work tackles is the ephemeral via the materials you use:  fabric, wax, mirror…
I've been using them since 1986. Before my friends and I became known as Casa 7, we already used synthetic enamel paint over kraft paper. You can get it in hardware stores to paint doors, windows, metal fences, etc. It comes in big buckets ready to use and is relatively cheap while kraft paper is for packaging products. Enamel paint and kraft paper are ephemeral materials not usually associated with art. The fact the materials I use are common products instigates me to use them in a different way; that is the essential characteristic I seek. I began using mirrors in 2002 as a way of painting over a surface that is not there. It was also why I came back to paint again. The mirror allows for a more faint gaze, an English term I love. Since an installation has several points of view, the mirror transforms the work as our eyes and body move. The paintings over a mirror surface allows for a similar experience.  Once a woman facing one of them asked me: does this mirror make me look fat?
You mentioned Casa 7. In 1983 you and your to-be artists friend—Rodrigo Andrade, Fabio Miguez, Paulo Monteiro and Nuno Ramos—rented house number 7. How important was that?
It was an important period for all of us because we were—and still are—very close friends. The five of us worked on our individual works in the same room. The atmosphere was very hyped. Working with synthetic enamel paint on kraft paper was simple and fast plus cheap to get. It allowed us to paint large formats and do a lot of experimenting. Since all of us worked together, we were easily influenced by each other's ideas even when we weren't aware. The critics didn't miss a thing, printing a flow of opinion about our works. That is why it generated a buzz and we became known to the public so fast. We were a very close bunch, mercilessly criticizing one another. We had a ball. It was wild…
Moving on to the present, I suspect you have an obsession with white. At the same time your works enclose a sense of paradox and poetics.
Obsession is a well-chosen word. I never thought about it this way, however the fact in the exhibition that many of the works are white was expected. The second part of the question will help answer your question. I'm attracted to common daily objects and materials that go unnoticed, are invisible, but are present in everyone's lives. Gypsum, wax, glass, fluorescent lighting, fabrics, poles, mirrors, etc. I enjoy the challenge of transforming these objects into something else, to separate form from matter, to empty the material from its form, to isolate space from place. All these procedures happen with the help of white, the "color" of mist and flash blindness.
Another pillar of your work is the exhibition itself. The feeling conveyed is you think about the exhibition as an installation.
I love black-and-white books where you perceive the array of colors in your mind but I'm also fascinated by old art galleries with side-by-side pictures up to the ceiling with no space spared between the paintings as well as curiosity cabinets, church paintings, and dark, grand altars in the midst of all those hand-carved ornaments. I think these are the places to show art, more so than the white cube. An exhibition should be a place where the work faces resistance, where the light is not there just to light it up. The works are going to have another life in other places so the exhibition should demand something from them.
Now tell us in your own words about your present works.
I'm showing works from different periods but it is not a retrospective. It is like at home when more and more works are hanged to the wall and things get accumulating like time compressed, unexplained, in a single space.  There are some highlights in the show, for example, the series of small-format reliefs of wax on wood done in 1991/92, in Germany. I made the texture with my fingertips and elbows and common objects. They are side by side with others using the same technique but produced recently. The older ones have a more dusty color, while the new series is more gleaming. The fingers are the same, but older… There are porcelain wall sculptures made in Holland, in 2000. In a series made in 2011, I used polyester resin and metal drumstick—a process called percussion—on aluminum sheet to create texture. Early this year I worked on the same technique, also on show.  You will find  a painting in gypsum on a mirror surface from 2011 and 2017 versions on aluminum mirror surface with metal drumstick percussion texture in different formats—the small ones are framed both in acrylic and in wood, the large ones left unframed. In the small exhibition rooms with a home-like dimension, we hanged the works below the standard museum hang. I joke it is an exhibition to be seen on your knees… This low hang alters the space relation among the works. The large exhibition room displays a large installation made of TNT fabric [non-woven fabric, tecido, in Portuguese], tecido-não-tecido, a lovely name that suits the concept of the show to perfection. On these walls, on the contrary, we hanged the aluminum panels with resin and metal drumstick percussion high up to play with the double ceiling height. Several common elements are "woven" in the works and in the montage: the lines in the paintings and the wall porcelain sculptures; the finger textures; the percussion in different surfaces; as well as holes, cracks, metal sheets, color sheets, etc.
How do you summarize the concept?
It is all about moving away the works from the commonplace, standard perception.
Carlito Carvalhosa: Faço tudo para não fazer nada (I do everything to do nothing)
Through February 7, 2018
Curated by Maria do Carmo M. P. de Pontes
Galeria Nara Roesler, São Paulo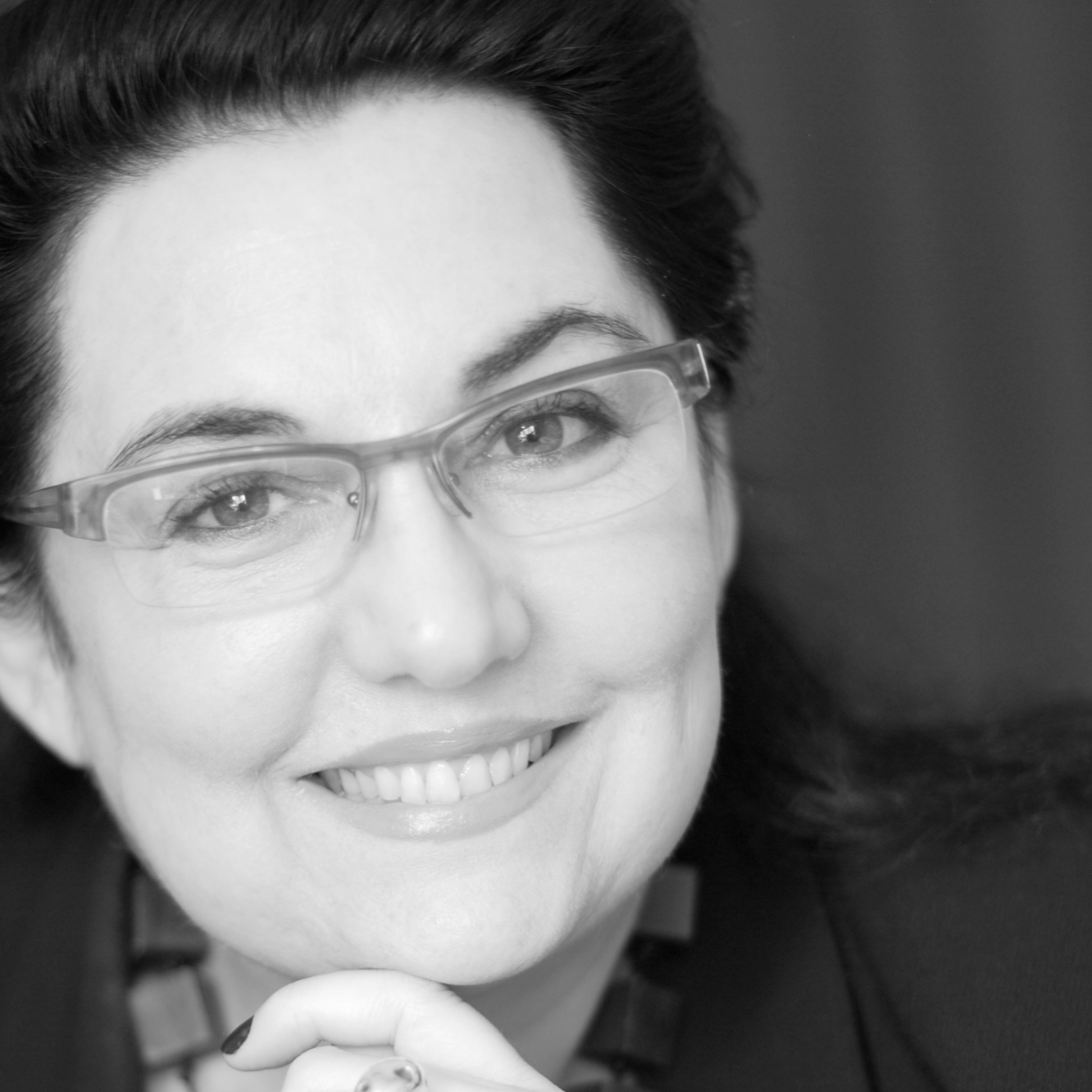 Rio-born Cynthia Garcia is a respected art historian, art critic and journalist fluent in five languages stationed in São Paulo. Cynthia is a recipient of the 2023 APCA (Paulista Association of Art Critics) award as a contributing editor of Newcity Brazil since its founding in 2015. Her daughter America Cavaliere works in the contemporary art market and her son Pedro Cavaliere, based in LA, is in the international DJ scene.
Contact: [email protected], www.cynthiagarcia.biz