Most foreigners are unaware of the geographical, linguistic and psychological barrier that still exists between Brazil, a Portuguese-speaking country, and the Spanish-speaking Latin-American countries. The scission began way back in the diplomatic Treaty of Tordesillas of 1494 between the kingdoms of Spain and Portugal. A straight line made with a ruler literally divided the southern continent from north to south: east of the divisor line went to Spain, the west to Portugal. Fast forward to three years before the Second World War, the U.S. government, afraid that the continent (and the world) would turn to Communism, implemented the Good Neighbor Policy in Latin America. Shrouded as a commercial and cultural exchange (even Walt Disney, Orson Welles and the Rockefellers were involved), deep down it covered a soft intervention of the U.S. military through its offices of Inter-American Affairs that supported "democratic" dictatorships willing to negotiate with Washington D.C.. Brazil alone had offices in thirteen state capitals. (At the American high school where I studied in Rio, in the late 1960s, most of my classmates' dads were in the U.S. military.) Looking back, the policy had no real interest in the continent's political, financial, commercial and cultural growth or conciliation. Broadly speaking, most Brazilians (myself included) only recently discovered we are also… Latin Americans. Only recently we became interested in our native continent. That's why the collective show "Primavera Silenciosa/Silent Spring" is so mind-opening to us, so pressing at this stage.
In mid-October, the gallery organized a talk led by Tala with Guatemalan artist Antonio Pichillá, attended by a prestigious audience including art historian Aracy Amaral and artist Regina Silveira. On the same evening, the trilingual Portuguese/Spanish/English book, "Arte Energia Relação" [Art Energy Relation] (ACT Publishers, São Paulo), was launched, focusing on a group of Latin American artists, some of them on show at Luciana Brito's gallery. Says the gallerist: "'Silent Spring' is a major project for our gallery. I was researching conceptual artists when Alexia told me, during the pandemic, about her investigations on the visual arts of Central and South America. Their unexpected approach immediately interested me. To have an open discussion on this pertinent subject is very enriching. While we were organizing the show, we were pleased to know that some of the artists had been invited to participate both at the São Paulo biennial and Videobrasil."
We interviewed Chilean curator Alexia Tala, a fine arts major from Camberwell College of Arts (London, U.K.), who lives between Santiago and São Paulo, and is artistic director of Plataforma Atacama. She has participated in the Latin American contemporary art scene since 2006, curating biennials in the region and has curated the Latin American SOLO projects at SP-Arte.
Alexia, can you brief us on the Mayan cosmovision so we can better understand the Indigenous people of Central America?
What all Indigenous cosmovisions have in common is a non-hierarchical relationship to all elements of nature. For example, some aspects of the Mayan cosmovision state that everything is sacred, and everything has Winaq, which refers to life: image, heart and spirit that are shared by all beings in the universe; therefore, one should speak to every being with respect. It also states that everything that exists is alive and has a purpose, which is the reason for its existence. At the same time, everything is interrelated and is part of each existing being. One aspect of the Mayan cosmovision that has been resonating with me in the last two years, while preparing the exhibition, is "Everything in the universe needs to be fed and sustained," which is where Indigenous knowledge crosses with capitalism in the present exhibition.
Please expand further on Mayan knowledge and capitalism. 
Capitalism does not care about sustainability, nor about conservation. José Eli da Veiga, in his publication "O Antropoceno e as Humanidades," points out that the growing damage to ecosystems should not be attributed to the human species, but to capitalism. In that thirst for more wealth, so many Indigenous territories have been razed to the ground and with it Indigenous cosmovisions have been debilitated. The 2021 State of the Environment report in Australia stated that the Indigenous population takes care of around twenty percent of the Earth's surface and protects almost eighty percent of the remaining biodiversity. Then comes the question: What if instead of being weakened, Indigenous worldviews had been strengthened and, we, whites, had learned and adopted their ways of respecting nature? What would the state of the environmental crises be today?
In the face of the environmental crises, what are some examples in the works on show that seek more harmonious ways of integrating with the ecosystem?
All of them do so in different ways and from different perspectives. Some of them are more direct than others, such as Brazilian artist Rastros de Diógenes, who blends her body to a tree by pleating her long hair with the branches, and the late Rochelle Costi, also from Brazil, in her video depicting the intimate movements of tiny insects. Other artists in the show do it in a more critical way like Adán Vallecillo from Honduras, reflecting on the valorization and preservation of land that involve the environmental issue of production and waste disposal in society on a global scale. He collected discarded fruits from waste material and extracted its pigments to produce a kind of cataloged color landscape of São Paulo's waste, bringing up the need for recycling.
A crucial issue proposed by the exhibition is the preservation of the Indigenous identity. Historically, the colonial, catholic and financial powers forced the assimilation of the Indigenous people to give up their original names/identities for a catholic name/persona, which are tackled by the two works presented by Guatemalan Marilyn Boror Bor. In one, the artist printed on the gallery's ceramic tile floor the Indigenous person's original Mayan name along with the acquired Catholic name. The other is a tombstone in the gallery's open area, with both names. Tell us about the issue of identity.
The pieces by Marilyn Boror Bor, brothers Ángel and Fernando Poyón, and Paz Errázuriz, talk directly about Indigenous identities. Marilyn deals with something very subtle and quite silent: The whitening of race. Not only is this an imposed act coming from outside, but also a tool imposed by colonialist dominance to supposedly avoid racism and to give them more opportunities to develop a life in the white world. The work combines 200 tombstones on the exhibition floor with the name of Indigenous people that have legally changed their original Mayan names to Catholic names in Guatemala during a period of one year. The work by Paz Errázuriz portrays the genocide of the Kawésqar, the last Indigenous people of the Chilean Patagonia who were exterminated at the end of 1800 and later during the Pinochet dictatorship in Chile. Only a few dozen of Kawésqar people survived. The Poyón brothers, on the other hand, have a more anthropological and sociological approach. They deal with exoticzation—the transformation of the Indigenous identities into something "exotic"—and banalization of the Mayan identity and its symbols that mirrors a fact that happened with many of the Indigenous and First Nations cosmovisions.
What fact was that?
The fact that most, if not all, Indigenous peoples in the Americas have been under historical forms of domination, and their symbolic representation has been banalized and exoticized. Those forms are right here in our everyday, so much so that we almost don't notice anymore, but there are artists like the Poyón brothers highlighting it.
Who are the other artists on show both in "Silent Spring" and at the 35th Bienal de São Paulo?
After so many years working with and writing about artists from Central America, many of them of Indigenous descent, it was a pleasant surprise to find Marilyn Boror Bor, Manuel Chavajay and Benvenuto Chavajay participating in the current São Paulo biennial. It is such a well-deserved recognition to their contribution to contemporary art.
You also show some videos, one of them about the Simpsons as Mayans. Is the "Simpsons" video in any way disrespectful to Mayan identity?
"The Simpsons" cartoon that you refer to is part of the Poyón Collection, from brothers Ángel and Fernando Poyón, mentioned earlier. The collection has an audiovisual archive of soap operas, documentaries, movies, cartoons, etc. which highlight the urgent need to consider the risks that practices of domination pose for these peoples. When viewed from a non-Indigenous perspective, it's crucial to examine references concerning cultural appropriation and the hollowing out of narratives that can be clear even in an animated cartoon.
Tell us about the poetic video "From the Ashes" (2019) by Donna Conlon from Panama.
Donna studied biology, so her view of nature always has that take. "From the Ashes" is a poetic piece about regeneration. It shows a hummingbird apparently with no signs of life. After being observed through a macro lens, the bird, held in the palm of the artist's hand, suddenly flaps its wings and flies away. It is a metaphorical work that talks about the possibility of life and regeneration of all kinds of life, both human and in nature. The hummingbird for the Aztecs symbolizes the revived warrior. As the Ave Fenix in Greek mythology, regeneration comes from the ashes of the predecessor, as the artist explains in an interview. So, it makes me think of the environmental crossroads we and the generations to come are in.
In October, in the talk that took place in the gallery, you explained the importance of the craft of weaving for the identities of Central American people. Please explain it in the context of the work of Antonio Pichillá from Guatemala.
Weaving is the main traditional craft for women in Guatemala. Pichillá recovers ancestral references based on his very personal process of learning the tradition of weaving from his mother. He resorts to this deeply rooted cultural practice to explore sacred references: the knots and the weaving patterns present specific symbols related to spirituality. Nothing in his work is by chance or by mere aesthetics, even the colors he uses have meaning; they are the four colors of maíz, the base of Mayan life.
To wrap up, with all this knowledge what is the lesson you now carry? 
What lesson do I carry… that we all have a responsibility in this Anthropocene time and that we should believe in the power of community. It has made me think about life in a much less selfish, self-centered way. You can't go through life by letting yourself go, especially in a time of ecological crisis like this one, so you choose in life whether to be a protector of nature or an exploiter of it, as the late American historian Lynn White mentioned. As for myself, I have made a clear choice reasoning why this show is on.
Artists in "Primavera Silenciosa/Silent Spring":
Guatemala: Ángel Poyón, Antonio Pichillá, Benvenuto Chavajay, Diego Isaías Hernández, Fernando Poyón,  Manuel Chavajay, Marilyn Boror Bor, Paula Nicho and Tz'aqaat (formed by Cheen Cortéz and Manuel Chavajay)
Brazil: Rastros de Diógenes, Rochelle Costi
Chile: Paz Errázuriz
Honduras: Adán Vallecillo
Mexico: Héctor Zamora, Naomi Rincón Gallardo
Panama: Donna Conlon
"Primavera Silenciosa/Silent Spring"
Curated by Alexia Tala
Assistant curator: Cecilia Vilela
Luciana Brito Galeria (Instagram), São Paulo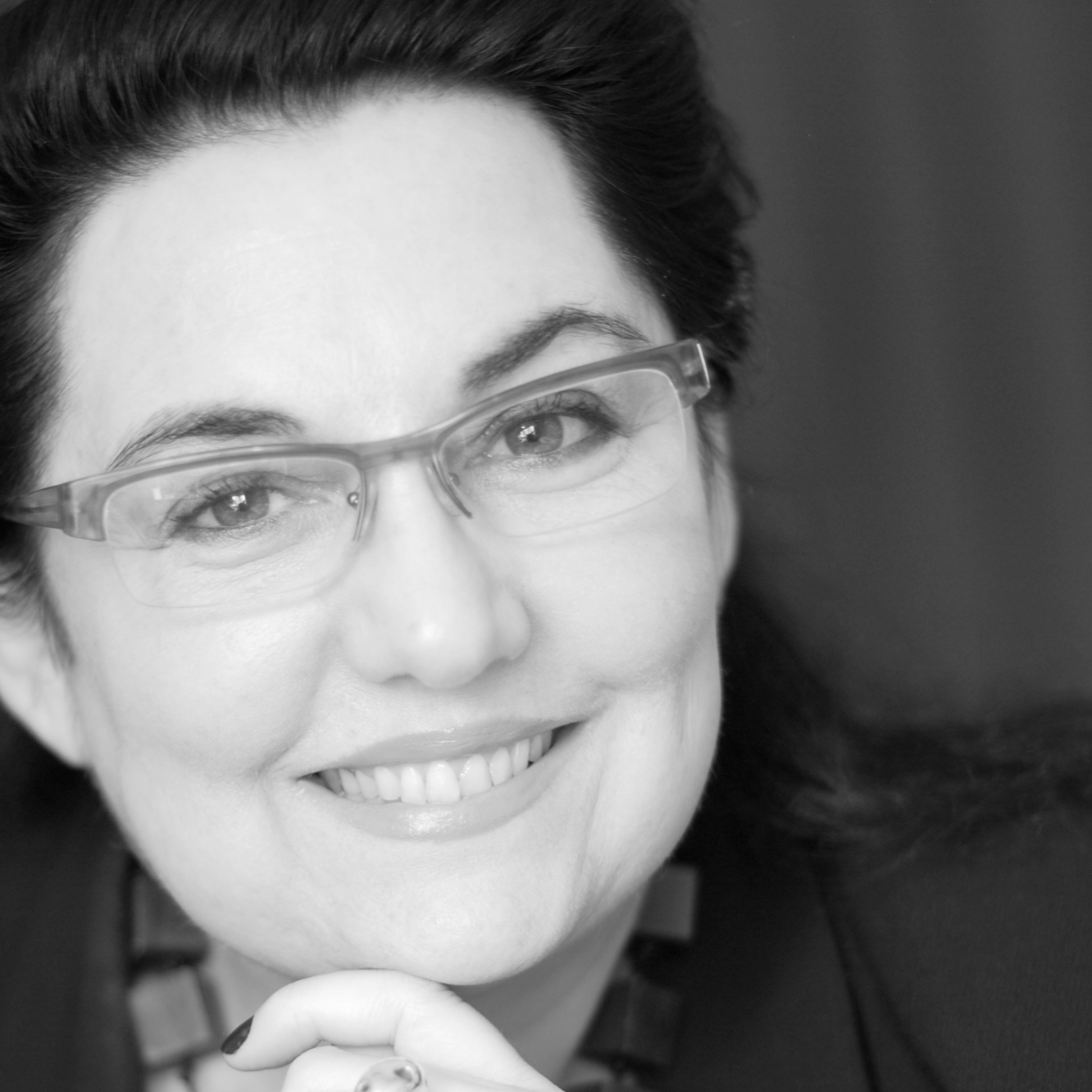 Rio-born Cynthia Garcia is a respected art historian, art critic and journalist fluent in five languages stationed in São Paulo. Cynthia is a recipient of the 2023 APCA (Paulista Association of Art Critics) award as a contributing editor of Newcity Brazil since its founding in 2015. Her daughter America Cavaliere works in the contemporary art market and her son Pedro Cavaliere, based in LA, is in the international DJ scene.
Contact: [email protected], www.cynthiagarcia.biz
Luciana Brito Galeria brings to São Paulo "Primavera Silenciosa/Silent Spring," a group show curated by Alexia Tala with over thirty works by sixteen Latin American artists from Guatemala, Honduras, Mexico, Panama, Chile and Brazil discussing narratives aimed at sustainability, environment, identity and Mayan cosmovision. The poetic title is inspired by a 1962 book of the same name by Rachel Carson, an American marine biologist who brought attention to the term "environmental impact" before it was coined.