Simultaneous to the thirty-fifth São Paulo International Art Biennial, keen-eyed Minas-born Thiago Gomide, forty-five, celebrates ten years of his gallery, recently renamed Gomide&Co. Its 600-square-meter (6,500 square feet) of gallery space now stands in São Paulo's pulsating thoroughfare precisely at the corner of Avenida Paulista with Avenida Angelica. The anniversary is feted with the collective show "O Curso do sol" (The Sun's Path), with the title borrowed from a haiku of Japanese pilgrim poet Matsuo Bashō. The event gathers over forty artists of the Japanese diaspora in Latin America, such as Tomie Ohtake, Manabu Mabe, Flávio Shiró and Tikashi Fukushima, all of whom became major references in Brazilian art, not to mention contemporary ceramists Kimi Nii and Megumi Yuasa, now represented by the Gomide&Co team, as well as thirty-four-year-old conceptual female artist Yuli Yamagata. This meaningful and captivating exhibition focuses on painting, sculpture and ceramics, and comes with a well-designed trilingual catalog in Portuguese, Japanese and English.
While the show displays a startling range of diversity, it conveys an affection for materials as important vehicles of meaning, found in traditional Japanese art, clearly seen in the exquisite selection of pottery and ceramic art. The event also displays a handful of works with Japanese-culture-inspired themes from non-Japanese nationals such as deceased Argentinian artist León Ferrari (appropriation of Japanese erotic art); Rio-born Art Déco artist Ismael Nery (portrait of the famous Japanese artist Tsuguharu Foujita of the roaring 1920s Paris); and charismatic grandson of Americans, Wesley Duke Lee (five graphic Japanese poster-inspired collages), side by side with internationally acclaimed contemporary artist Adriana Varejão and her platter of muscle seafood as entrails and sex organs painted within its shells.
The show was organized by curators Yudi Rafael, Roberto Okinaka and Luisa Duarte, the gallery's artistic director, who explains: "'The Sun's Path' unfolds precisely at a historical moment when diasporic movements have become central to the understanding of our turbulent present. As boundaries are being blurred by unquenchable financial flows, xenophobic forms of nationalism are spreading globally, resulting in situations marked by a regressive desire for separation. In this context, Gomide&Co wants to draw attention to what the dynamics of a diaspora address."
Brazil is home to over 1.5 million people of Japanese descent, the largest population outside Japan, who first stepped on Brazilian soil in 1908. The most iconic family in the history of Japanese immigration to Latin America's largest country is, undoubtedly, the trio of the Ohtake clan, headed by Tomie Ohtake (1913-2015), the most successful artist worldwide to come from the Japanese diaspora. Her elder son was architect Ruy Ohtake (1938-2021); and her younger son, graphic designer Ricardo Ohtake, eighty years old, is president of Instituto Tomie Ohtake (ITO), the tall pink and violet-mirrored building gleaming in the São Paulo skyline, which regularly shows stimulating and educational exhibitions since its opening in 2001. November 21 commemorates 110 years of the birth of grand dame Tomie Ohtake whose life was a veritable saga, disembarking by ship in Brazil from her homeland all alone at the young age of twenty-three amid the gloomy World War atmosphere of 1936 to later have her name inscribed in the history of Latin American art and hailed in her native Japan. On December 6, 2021, we published, "Art Appreciation: Ricardo Ohtake on the Success of Instituto Tomie Ohtake's First Twenty Years," an interview with Ricardo Ohtake. This time we honor this remarkably talented Japanese-Brazilian family in a tete-a-tete with Ricardo Ohtake.
Ricardo, tell us about your early family life.
Our family—my mother Tomie, my older brother Ruy and I—was influenced by Japanese and Brazilian cultures. We lived in the low-income neighborhood of Mooca on a modest street with a blessed name, Rua da Paz (Street of Peace), and were free to play in the street. To make ends meet Tomie was a seamstress and began her artistic activities in 1952 with four or five classes rendered by Japanese master artist Keisuke Sugano. She was constantly practicing her art and by 1957 she found a more defined style in her painting and was invited to participate in a solo exhibition at the Museu de Arte Moderna of Rio de Janeiro (MAM/RJ) with her "Pinturas Cegas" series or blind paintings. She engaged in abstract painting, influenced by the trends in Europe and the United States. But critics always pointed out her work had an oriental allure in its colors, brushstrokes and the way in which she dealt with the surface. Ruy went on to study architecture at FAU/USP and in 1963 was given a prize at the Architecture Biennale of São Paulo. Both Tomie and Ruy were recognized early on in their careers.
What about you?
I also have a degree in architecture from FAU/USP, but I was influenced by the Swiss-German school of design blended with the rich grammar of the Brazilian Baroque style, which in seventeenth-century Brazil bloomed into a very beautiful artistic manifestation in all the arts. My chaotic love for the Baroque, the Bauhaus and the Ulm School of Design led me to the graphic arts. I also became attracted to the field of cultural management, so I designed art exhibitions, catalogs, several art books… I became Secretary of Culture for the city of São Paulo. When Instituto Tomie Ohtake, designed by Ruy, opened its doors in 2001, I acted as president. Between the three of us, there was always a lot going on professionally.
The Ohtake clan was known as workaholics…
Indeed, we were three workaholics. We enjoyed creating, inventing, developing new ideas and new projects. Tomie worked in several different fields: painting, engraving, sculpture, public works and scenography for opera, theater, as well as poster, award and medal design, etc. Ruy designed large architectural projects, including the Brazilian Embassy in Tokyo, exhibition design as well as furniture and object design, etc. A very inspiring atmosphere.
How was Tomie as a mother?
Tomie was a very strict parent until we reached our teens, after that she let things become looser. She gave us the example of her dedication to her work followed by Ruy and me.
Did you and Ruy speak in Japanese to her?
Yes, all along. But she always remarked our Japanese was pretty bad. (LOL)
Artists in "The Sun's Path" at Gomide&Co:
Adriana Varejão, Akinori Nakatani, Alberto da Veiga Guignard, Alice Shintani, Alina Okinaka, Flávio Shiró, Gabriel Orozco, Hisao Ohara, Ioitiro Akaba, Ismael Nery, Kazuo Wakabayashi, Kazuya Sakai, Kenjiro Ikoma, Kimi Nii, Kimiko Suenaga, León Ferrari, Léonard Tsuguharu Foujita, Luis Nishizawa, Manabu Mabe, Masayo Seta, Massao Okinaka, Megumi Yuasa, Mira Schendel, On Kawara, Oswaldo Goeldi, Rivane Neuenschwander, Sachiko Koshikoku, Shoko Suzuki, Soko Ishikawa, Tikashi Fukushima, Tomie Ohtake, Tomoo Handa, Tomoshigue Kusuno, Toshiko Ishii, Tsukika Okayama, Ubirajara Ferreira Braga, Utagawa Yoshitora, Waichi Tsutaka, Walter Shigeto Tanaka, Wesley Duke Lee, Yoshiya Takaoka, Yuji Tamaki, and Yuli Yamagata.
"O curso do sol" [The Sun's Path] is on view at Gomide&Co gallery, Avenida Paulista, 2644, São Paulo through November 14.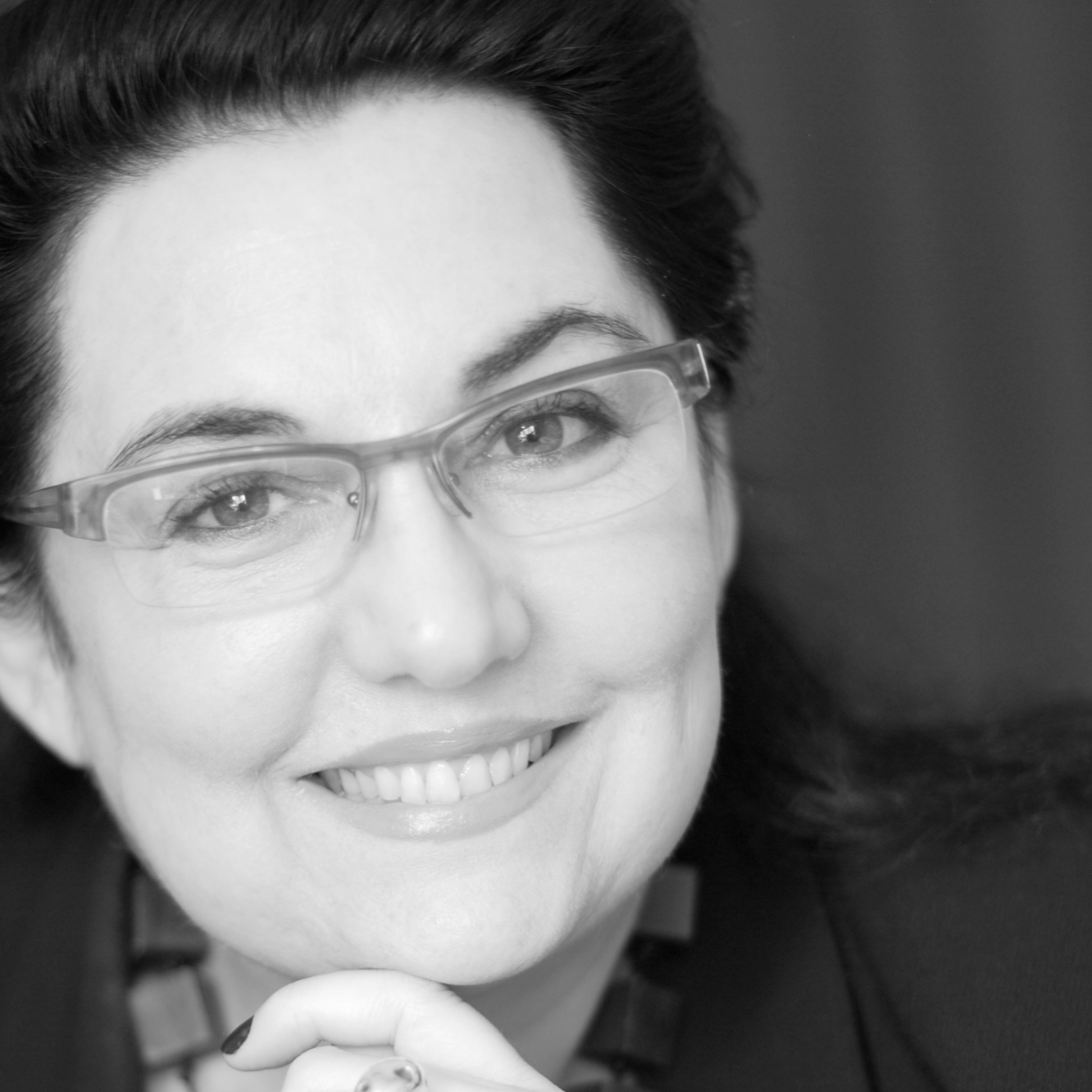 Rio-born Cynthia Garcia is a respected art historian, art critic and journalist fluent in five languages stationed in São Paulo. Cynthia is a recipient of the 2023 APCA (Paulista Association of Art Critics) award as a contributing editor of Newcity Brazil since its founding in 2015. Her daughter America Cavaliere works in the contemporary art market and her son Pedro Cavaliere, based in LA, is in the international DJ scene.
Contact: [email protected], www.cynthiagarcia.biz