With one-hundred-and-fifty artworks by seventy artists, the second edition of the exclusive appointment-only art fair, ABERTO/OPEN, takes place this time inside a Brutalist architecture masterpiece of the so-called Escola (school) São Paulo by Brazilian-born Vilanova Artigas (1915-1985), one of Latin America's most consistently daring architects and socially conscious intellectuals of the twentieth century. In a striking contrast to ABERTO's first edition, a sprawling, fluid, curvaceous residence by architect Oscar Niemeyer adorned with paintings and sculptures, the Artigas' project for the Domshke family home is an example of the culmination of the Brutalist residential experiment for urban living from the 1970s revered by architects from São Paulo and those with an eye for modernism.
In this 1,000-square-meter property—occupied by the 700-square-meter building—dark grey exposed concrete walls, striking functionality, no-frills philosophy, and a masterful sense of proportion and a surprising floor plan with ramps and a footbridge reign supreme. You are wrong to think this what-you-see-is-what-you-get design directness does not embrace the works of art. This is not a bunker, oh no! This is pure spatial poetics where clever views crisscross while subtly revealing the interior. Austere and modern elegance is bathed in unpredictable ways by natural light. In its stunning interior, there is a stained-glass window, designed by the architect, that creates an enlightening dialogue with the 1988 arazzo (wall tapestry)—by Rome-born Arte Povera artist Alighiero Boetti (1940-1994) and woven by Afghan women in Kabul—in the entrance hall.
Orchestrating the art show—co-curated by the same 2022 team, art historian
Kiki Mazzucchelli
and furniture designer Claudia Moreira Salles—entrepreneur Filipe Assis, who also co-curates, explains: "Engineer Alfred Domschke had been Artigas' pupil at the Polytechnic School of the University of São Paulo and later also taught there. In the 1950s, the Artigas and Domschke families lived at the Campo Belo neighborhood. Domschke and his wife, a biologist, initially intended to buy a lot next to their home but instead acquired this one at the Alto da Boa Vista region and made their dream come true in 1973: to have their family home designed by Artigas. The house stands perpendicular to the street while the interior communicates by means of ramps and a footbridge with the dining room at the center of its spatiality. It's a stunning project in perfect living conditions." Like Niemeyer, Artigas was a sworn communist who died a year after democracy was restored after the two-decade military dictatorship (1964-1985). Although having been persecuted and exiled by the coup, the charismatic Artigas left an intellectual legacy through the powerful architectural philosophy of his buildings, writings and speeches, thus contributing to place Brazil's name, like Niemeyer, on the podium of modern world architecture. Architecture historian Rosa Artigas, daughter of the architect, comments: "Anyone who desired a house designed by Artigas was free-spirited like the Domschke family." The estate now belongs to the four Domschke sisters.
The event also provides a unique opportunity to step inside a residential project by the great Artigas—many of the visitors (myself included) had never had the chance before. Unlike most of us, artist Leda Catunda, who shows a dream-like wall piece with pastel color voile, had the opportunity to visit the house in her teens when it was the Domschke family home:
Leda, in your teens you were a frequent visitor of this house. Tell us about it.
I frequently visited the house in 1978 and 1979 because it was the home of the Domschke sisters. It was where we created and practiced our group activities as Amazonas [The Amazons], made up of eight close friends—most of us were high-school students from Colégio Equipe. We searched new artistic expressions to develop ourselves through the experimentalism of the 1970s with a strong identification with Brazilian culture. Everything we engaged in was very theatrical, happening-like. We did performances, danced, sang, and practiced capoeira.
How did you relate to the architecture then?
It was very inspiring. The large ramp that would take us to the bedroom area, the concrete walls, was all very theatrical. In the 1960s, both my parents had been college students at FAU University [School of Architecture and Urbanism of the University of São Paulo], one of Artigas' iconic projects of grand scale. So, I was used to his architectural vocabulary. However, in the Domschke home, I was in contact with his architecture applied on a residential scale.
We interview Rio-born furniture designer, Claudia Moreira Salles, whose professional career began in the 1980s to become the grand dame of Brazilian design. In 2022, she won the Designer of the Year award from ELLE Magazine Deco Brasil Design Awards. She co-curated the art fair and designed the event's scenography.
Claudia, last year at the first edition of ABERTO art fair, you were originally invited to develop the installation design but ended up also co-curating the event along with Filipe Assis and Kiki Mazzucchelli. In this edition, you also act as art curator along with them. Before that, what was your experience in curating art? 
The first edition happened in the only residential project designed by Oscar Niemeyer in São Paulo. Hanging art was a complex experience due to the architecture with many curved walls in exposed concrete where no holes were allowed to be punched. With so much to determine, there was a lot of interaction between Filipe, Kiki and myself. So they eventually invited me to join them in the curatorship. Our partnership worked out smoothly and as soon as the first edition wrapped up, our hands were on the second. Likewise, for this event, we searched for a house of topnotch architectural design within the city of São Paulo and finally came up with the Domschke House, a 1970s project by architect Vilanova Artigas. Fortunately, this time we had more time to select the works. My first professional experience in curating an art show was at Casa Zalszupin in São Paulo in April 2022, where I created a dialogue between the furniture edited by Etel Design, the concrete artworks from Almeida & Dale Gallery, and the house that architect and designer Jorge Zalszupin designed for himself and his family. For ABERTO 02, we have more contemporary artworks. I confess I didn't know much about some artists, like Ivens Machado and José Resende, but I researched them thoroughly and learned to admire their remarkable oeuvres. I also focused on understanding the relation between the works of their generation and those produced by today's younger artists. Art, design, architecture are fascinating universes; they enrich my work as a furniture designer.
What is your view on the Domschke House by Vilanova Artigas? 
The main point in this architectural project is a more rigorous design concept without the characteristic free-form architecture that Niemeyer is appreciated for worldwide. The Domschke House by Artigas represents São Paulo's Brutalist residential architecture in both its structure and its use of color, which nods to the chromatic surfaces introduced by Swiss architect Le Corbusier. It is a beautiful, austere project, with rhythmic exposed concrete paneling from the main façade flowing into an interior accentuated by color patches that emphasize the contrast between the different planes and surfaces. This rigor is broken at the entrance hall by a series of architectural elements that surprise the visitor, pleasing the eye. To the right, a concrete slab doubling as a bench comes out of a stone cladding, inclined, with a half wall on top of which has a tear from where you can view the dining room. In the back, with the only curved wall in the house plan, there is a stunning modernist stained-glass wall designed by Artigas, bathing the space with natural colored light from the outdoors. From this spot, the internal circulation is made up of ramps and footbridges typical of Artigas' architecture. What I find remarkable is that a Brutalist project such as this one, based on a set of rigorous lines with exposed grey concrete walls, ends up as a functional, livable house, conveying a family home atmosphere. The spaces with their wise dimensions, distribution, circulation plan, and the balance between open and closed areas, are perfect to show art.
Front: sculpture by Anna Maria Maiolino, "Untitled" from "Híbridos" series, 2008/2014. Back: oil on canvas by Kate Spencer Stewart
What are some highlights of the art collection on show at the present edition?
The highlights include some revolutionary Brazilian artists, such as Maria Martins, Lygia Clark, Ivens Machado, Adriana Varejão and Tarsila do Amaral and two masters of French art Suzanne Valadon and Edgar Degas, as well as an arazzo by Italian Arte Povera artist Alighiero Boetti. Among the works by Brazilian artists, the 1944 bronze "However" by Maria Martins represents a female figure wrapped by a snake. Martins had a keen interest in Amazonian mythologies and Indian cosmologies, and the piece also hints at the biblical theme of Eve and the serpent. Lygia Clark's "Trepante" [Crawler] represents the neoconcretism by Rio's Grupo Frente and Clark's theory of sensorial interaction between the work and the spectator as a vital element for art to manifest in its wholeness. Because of the material it was devised in, a thin sheet of aluminum flowing over a wooden base, the "Trepante" offers different ways to be displayed, this interaction is a thorough part of the process of art applied by Clark's revolutionary concept. Tarsila's 1955 oil of a picturesque rural farm landscape in a soft palette refers to our Brazilianity while expressing the artist's nationalistic ideals in the characteristic modernist style she devised and brought to Brazil after studying art in France in the 1920s. On the other hand, the sculptural pieces of Ivens Machado feel perfectly integrated to Artigas' Brutalist architecture. Very at ease inside the architecture, the 2002 oil painting by Adriana Varejão, depicting a modern sauna/bathroom, a uniform space clad in white and grey tiles, is an exercise in volume, light and shade, and a new direction based on her original works on Brazilian baroque tiles when Adriana succeeded embedding a contemporary narrative in the old eighteenth-century style and cemented her name in the international art scene.
What about the Degas and Valadon oils? 
Suzanne Valadon's oil portrait is a stunning example of nude female portraiture. Degas' masterful baigneuse [bather] creates a dialogue with Valadon's painting, both paintings indicate the aesthetic values of the late nineteenth century and early twentieth century. It's interesting to note that Degas was the first person to ever buy a painting by Valadon to encourage her to make a career in art.
And Alighiero Boetti's 1988 arazzo?
With great effect, Boetti was able to produce a chromatic contrast between a black-and-white central cross that is inserted with full phrases that divide the tapestry into four colorful square grids. His tapestries were hand-woven and embroidered by a community of women artisans in Kabul, Afghanistan, where he used to spend some time.
Painting by Luiz Sacilotto, "Pintura IV" [Painting IV], 1951, surrounded by the colored walls inside the Domschke House/Photo: Ruy Teixeira
To wrap up, our appreciation of art is a product of the interaction of processes and experiences, as well as something inborn, within us. What influenced the way you perceive art?
The education of the way we look at things and the world around us is a never-ending experience. The first time is purely intuitive, based upon our emotions. By means of our knowledge, observation and curiosity, intuition and reason blend together forming our personal way of viewing things. I was born in Rio de Janeiro, surrounded by natural and man-made beauty. I travel and observe, so as I developed a passion for art and design, I transformed my profession into my means of expression.
ABERTO/OPEN 02 through September 17, 2023
Casa Domschke, Rua Comendador Elias Zarzur, 2036, Alto da Boa Vista, São Paulo.
Visits by appointment only: aberto.art. Part of the admission tickets proceeds will be donated to Childhood Brasil.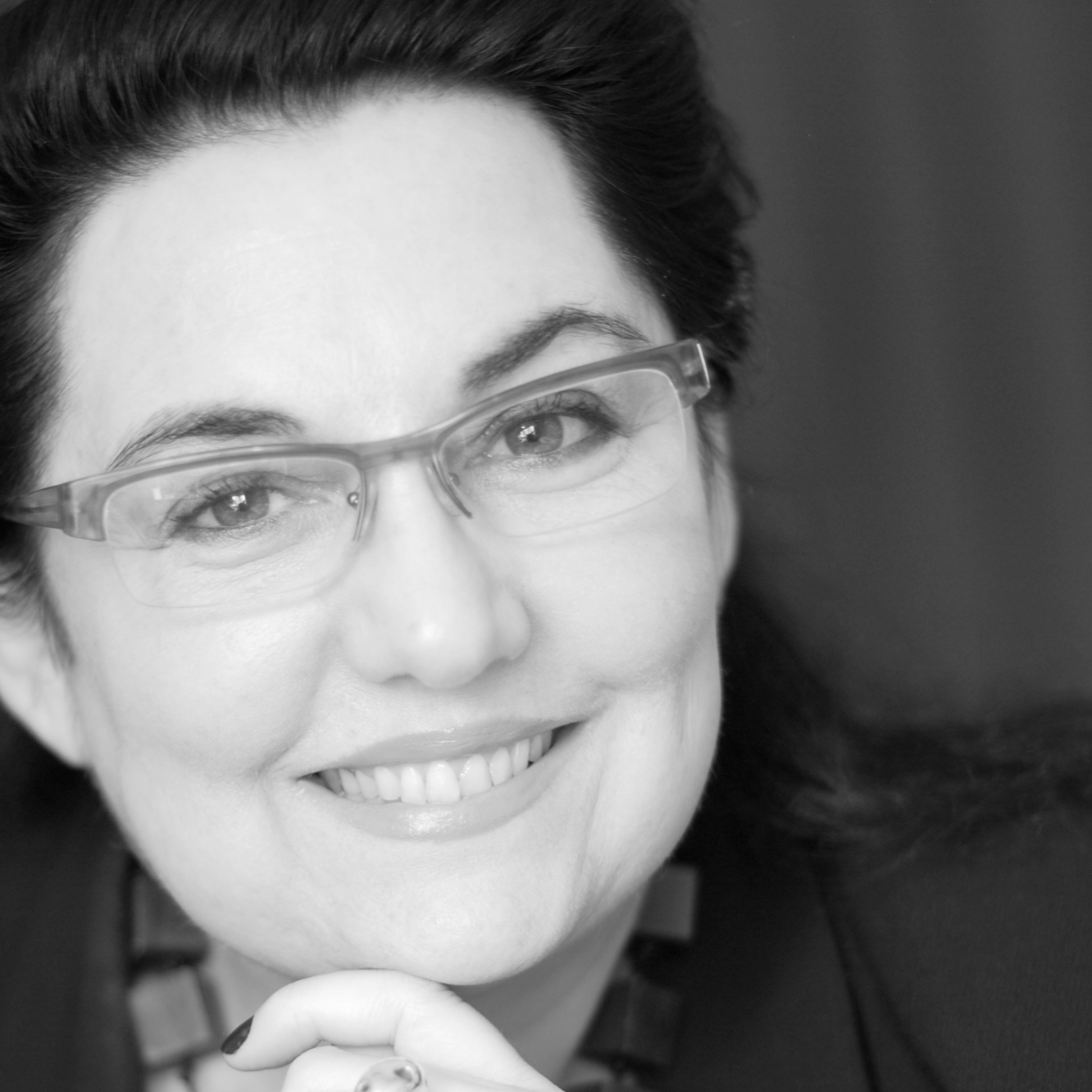 Rio-born Cynthia Garcia is a respected art historian, art critic and journalist fluent in five languages stationed in São Paulo. Cynthia is a recipient of the 2023 APCA (Paulista Association of Art Critics) award as a contributing editor of Newcity Brazil since its founding in 2015. Her daughter America Cavaliere works in the contemporary art market and her son Pedro Cavaliere, based in LA, is in the international DJ scene.
Contact: [email protected], www.cynthiagarcia.biz