Jac Leirner
, one of the world's foremost contemporary exponents of conceptual art, is on view through August 27 in a namesake solo exhibition, organized by French curator Simon Castets at the Swiss Institute Contemporary Art (SI) in Manhattan's East Village. The quasi-retrospective displays historical pieces produced in her brilliant four-decade career from the 1980s through 2023, such as the 1980 series "Pulmão/Lung" and "Corpus Delicti," and "Os cem" (The One-Hundreds) and "Nice to meet you," both from the 1990s.
In the mid-1980s Leirner chiseled a punk edge into the soul of Brazilian art at a time when art in Brazil was still dominated by a middle-aged-plus intelligentsia of Constructive artists, both men and women, that kept to themselves in a very tight-knit group. But there was no need to beg to crash into this prideful circle, it was time for renovation, new concepts, new lifestyle, new vision, new art: it was the 1980s! The new narrative was brought on by a young crowd of middle-class-born artists at the collective show "Como Vai Você, Geração 80?" (How Are You, Eighties Generation?), a 1984 grand exhibition in Rio that radically changed the local art scene with over a hundred artists, most of them from Rio and São Paulo, among them now-lauded names such as Beatriz Milhazes, Daniel Senise, Leda Catunda and the late Leonilson and Angelo Venosa. Above all, the performative event hailed by the local and international press, celebrated the return of painting, now unframed with manga-like splashes of color and youthful boldness, in a transvarguardia, neo-expressionistic atmosphere heralded as a postmodern cry of creative freedom. Jac did not take part in the revolutionary show; painting was not her thing.  Then a fixture of São Paulo's punk scene, she was one step ahead. Jac was already hooked on accumulating collections that would build up into a very personal narrative of experimental conceptual art—that influences artists to this day—grounded on a peculiar, meticulously organized inventory: Jac Leirner's cabinet of curiosities of capitalism's trash culture. Duchamp would most certainly applaud the step forward given by her untouched ready-made collections organized in formal arrangements.
At the end of the eighties, I remember well, when a young Jac, with her tomboy looks and always donned in black, had her inaugural solo at Galeria Millan. There it was the now-historic "Os cem" (The one-hundreds), an anaconda-like coil of cruzeiro banknotes worth literally zero—but millions for art—that spoke volumes of the economic situation in the country. (The overwhelming inflation had literally stripped the currency to nil and the Brazilian government had substituted another currency in a blatantly incompetent act of total disrespect for the Brazilian people.)
Then in 1989 came the groundbreaking installation "Nomes" (Names) at the much-anticipated twentieth São Paulo Biennial. A room from floor to ceiling covered by neatly displayed colorful shopping bags from the four corners of the planet gathered from her and her family and friends' travels. English curator Guy Brett (1942-2021), who encouraged and promoted the artist from the start, wrote: "(…) the simple accumulation and gathering, in a single place, of things normally dispersed in time." Then "Pulmão/Lung," a multiple created from disassembled parts of soft packs of Marlboro cigarettes smoked by the artist, was included in the MoMA collection by Robert Storr, then the museum's senior curator: "It can be said that Jac inaugurated a new chapter in the history of MoMA (…)". Forty years later,
Jochen Volz
, director of the Pinacoteca de São Paulo museum, summed up: "Jac Leirner is now considered one of the most important exponents of Conceptual Art of our time (…)".
Dear Jac, I never asked you what really took you to the arts. What was it? 
Nothing really took me to the arts, dear Cynthia, I was already there and didn't have this consciousness. Just loved doing it, listening to it, reading it, looking at it, undoing it. I was born with this absolute crush for doing radical stuff, different narratives and unusual languages. I remember my first aesthetic ecstasy when I was I seven through music and, later on, through the reproduction of a drawing and then finally watching a movie. I get off by understanding something that starts and ends in itself, and is there for us and for whatever we reflect.
Something else I never asked you before: With so many collections, do you have a well-kept inventory of all this load of material? 
I have always kept this massive quantity of things very well organized. Mantaining this very precise organization for decades is a crucial part of the work. I'm happy you asked!
Jac Leirner, "2nd Class," 2023, Plastic, metal and polyester foam. /Photo Eduardo Ortega. Courtesy of the artist and Fortes D'Aloia & Gabriel, Brazil
Jac Leirner, "Level Bros," 2023, Aluminum and precision levels, 2 parts /Photo Eduardo Ortega. Courtesy of the artist and Fortes D'Aloia & Gabriel, Brazil
Did you go to art school? Where? Did you feel the experience was a positive one, engaging, or do you feel it inhibited your creative draw?
I entered art school at FAAP college in São Paulo,when I was seventeen, and already by the first semester of the five-year course I realized I was at the right place. I simply loved it. From the second semester until the end of the course in 1983, I worked in the mornings at the school, as assistant to three of the masters I had with the course: Donato Chiarella, Julio Plaza and Regina Silveira. Their class subjects were color, tridimensional studies and development of ideas. Doing the jobs and learning with teachers and technicians was so, so enriching. But it was only later that I took myself on as an artist. I loved the masters, both the dead and the living ones, I loved those old "kids" from the Rio art scene and the generation that preceded mine, and to my joy and [lucky] star they liked having me around, they were Tunga, Cildo Meireles, José Resende and Silva Telles, and the folks they would bring in. So, I also had this super-cool "school" of transgressors and geniuses shaping ideas right there in front of me. Soon after, before my thirties, I was thrown into the world and my horizon collapsed with so many new directions to adventure into, including punk, but the nature of my work is modern to the core.
Absolutely, your work is modern to the core. How would you define it? 
One-hundred-percent Dada, Constructive, Pop, Minimal, Povera, punk and finally conceptual. Politically it's open to all. It doesn't have to do with preciousness or "virtuousism" though it may include both.
Can you list other artists you are passionate about?
The list of artists I am passionate about are the ones that reflect this spirit despite their ages or times; they are an important part on this unfolding of my thoughts and work.
What books or experience or exhibition or film or music or/or turn you on? 
When I was fourteen, "Death in Venice" by Visconti imposed the feeling that I belong to languages and the search for beauty and the understanding of souls. Dirk Bogarde, the decaying artist, was there on his knees for Tadzio's perfection, youth and mystery and Mahler's fifth. The film itself is also a Thomas Mann gem. The arts and different languages are there in a single place. It was like the materialization of love, beauty, philosophy, existence. I was unaware, but I felt it physically, throughout my whole body.
Your present solo show at the Swiss Institute in New York City encapsulates a wide chronological span of your artistic journey. How does it differ from your Pinacoteca retrospective in São Paulo in 2011/2012? Are these two exhibitions your largest, most comprehensive shows to date?
I've had big retrospectives at Museo Tamayo in Mexico, at Centro Cultural Banco do Brasil in Rio and The Fruitmarket in Scotland. Pinacoteca de São Paulo, as you mentioned, also covered it all! Walker Art Center in Minneapolis, Hirshhorn Museum and Sculpture Garden in Washington D.C., and the Ludwig Museum in Cologne also had exhibitions with a wide space of time between the works presented. The Swiss Institute has a kunsthalle profile and size. I'm thrilled with curator Simon Castets' decisions focusing on my most recent work along with other very specific presences that are almost details when you analyze the whole show, but point to a past that fits in and is at the core of this new body of work.
Jac, something else I'm curious to know. In the 1980s we listened together to Devo's 1978 "Mechanical Man" at the home of our dear late friend João Pedrosa. Do you still enjoy it?
Actually, Devo are among the masters I mentioned without saying names! Devo forever!
Anything else you would like to mention? 
You rock, dear Cynthia! Super love, io! That's the mantra!
Jac Leirner
Through August 27, 2023
The Swiss Institute Contemporary Art, New York City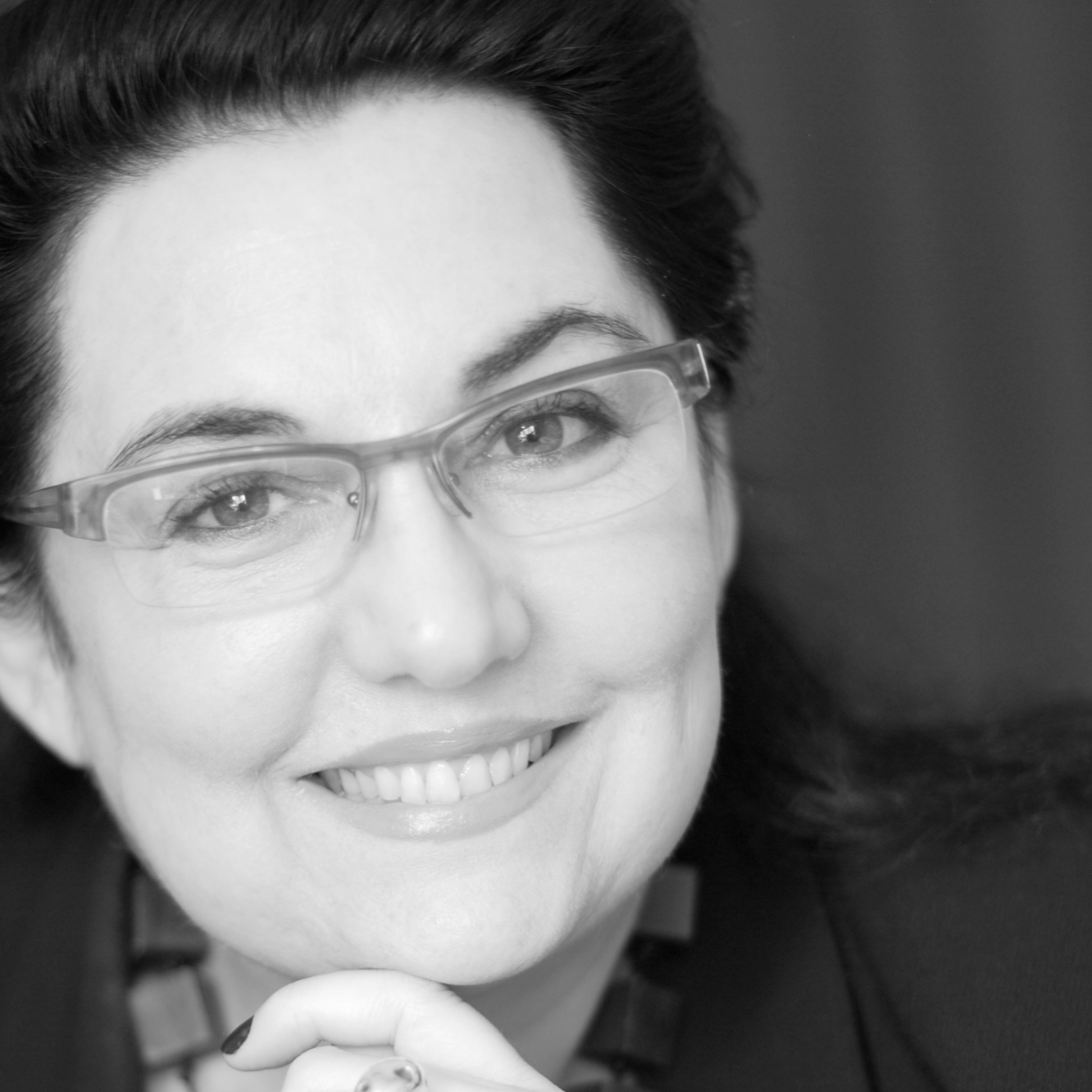 Rio-born Cynthia Garcia is a respected art historian, art critic and journalist fluent in five languages stationed in São Paulo. Cynthia is a recipient of the 2023 APCA (Paulista Association of Art Critics) award as a contributing editor of Newcity Brazil since its founding in 2015. Her daughter America Cavaliere works in the contemporary art market and her son Pedro Cavaliere, based in LA, is in the international DJ scene.
Contact: [email protected], www.cynthiagarcia.biz
After a twenty-five-year absence from New York's ebullient artscape, São Paulo-born