For internationally acclaimed Brazilian artist Beatriz Milhazes, "Painter Daniel Lannes builds his compositions through compulsive gestures and fast brushstrokes with dense textures. His paintings show an informal narrative about his existence, anxieties and affections." With stays in London and Berlin, and having decamped from Rio to São Paulo, forty-one-year-old Lannes shows his latest twenty-tableau series, "Paradises," at Galatea, a post-pandemic art gallery in the heart of the São Paulo Jardins neighborhood, founded by ex-MASP museum chief-curator Tomás Toledo, Antonia Bergamin and Conrado Mesquita.
Daniel Lannes "Pessoa 2," 2023. Signed and dated on the reverse, Oil on canvas, 19 3/4 x 15 3/4 in/Photo: Ding Musa
Daniel Lannes "Pessoa 3," 2023. Signed and dated on the reverse, Oil on linen, 19 3/4 x 15 3/4 in/Photo: Edouard Frapoint
This time leaving behind large, majestic canvases for medium to small dimensions, "Paradises" is, nonetheless, an adventurous undertaking in the painter's imagination and desires with more freedom in both themes and compositions. Lannes indulges in his idiosyncratic figurative delirium, kindled by sex, power and nostalgia, layered with phantasmagorical outbursts of exuberant abstraction so characteristically his. The eclectic series is ignited by the words in "Opiário," literally an opium den, and the title of the 1915 poem, officially translated into English by the neologism or made-up word "Opiary." The verses were conceived by the prolific sensibility of "Álvaro de Campos," the main heteronym or pseudonym of the approximately seventy—yes, seventy— names used by the labyrinthic mind of Portugal's master modern poet Fernando Pessoa, among the twentieth century's most compelling literary figures. "Paradises" is a seafaring voyage but also an introspective journey, confronting the perceptiveness of the young painter with the grandeur of the poet's oceanic insight.
Daniel Lannes "Asas do Desejo," 2023. Signed on the reverse, Acrylic and oil on linen, 72 7/8 x 59 in/Photo: Ding Musa
Daniel Lannes "Palmeiras do Leblon," 2023. Signed and dated on the reverse, Oil on canvas, 48 x 35 3/8 in/Photo: Ding Musa
Daniel, tell us why "Opiário" (Opiary), the 1915 poem by Álvaro de Campos (one of the pseudonyms of revered Portuguese poet Fernando Pessoa), is the departure for your new series "Paraísos" (Paradises)? 
When I read Pessoa's poem I was swept up by its spectacular images and sensations.
In "Paradises" the sensations of decadence and introspection are less evident than in your prior series. However, the sense of the spectacular remains.
I'm not sure about decadence, however, I find these paintings moodier, less loud. Paradise is a yearning to go on board the metaphoric vessel in Pessoa's poem, a passenger viewing land, mermaids and situations from afar. Tantalizing and spectacular experiences.
This is probably the most psychological of your series up to now. Are you a pessimist? A nostalgic? A romantic? All three of the above?
I'm no pessimist, but I'm certainly nostalgic and romantic. An anachronistic creature seduced by things old, antiquity, antiques, the past…
In "Paradises" more areas of your canvases are taken by layers of abstract brushstrokes that invade or camouflage your characteristic figurative style. Are you beginning to leave behind your masterful figurativism to become an abstract painter?
Barnett Newman once said he was not afraid of the red, the yellow or the blue. I love abstract painting! I even dare say that every good figurative painting is sustained by abstract art. If you put a good figurative painting upside down, you'll understand the important role abstractionism plays in figurative painting. A topsy-turvy [ Diego] Velazquez is still a magnificent work of art.
True or false: Did you follow the steps of poet Pessoa aka "Álvaro de Campos" and smoke opium to produce your paradisiacal "opiary"?
False. My trip was entirely piloted by my wondrous fantasy.
Pessoa was known as a "flâneur," a French word that perfectly describes the idler, someone who strolls around in a seemingly aimless way. Did you idle around during the making of the series?
No, not really, but I confess I have a pretty wild bunch of friends. Through their eclectic personalities I "got in touch" with several of the characters depicted in "Paradises."
True or false: I heard you painted in the nude.
True. I was so anxious to get my hand on the canvas that as I undressed in the studio, before putting on my "painter's uniform," I rushed and painted in the nude. And it felt so good!
What was your inspirational playlist during this period?
A band called Viagra Boys and the songs by French bad boy, Serge Gainsbourg.
Who were your inspirational artists?
Peter Doig but, above all, the great Gauguin.
Beginning in the early Renaissance, some artists, like Botticelli, dared to portray themselves in their own signature works. The greatest painter of French Neoclassicism or Romanticism, Jacques-Louis David, found a way to picture his bella figura (handsome figure, in Italian) in imperial France's grand official tableau "The Coronation of Napoleon" (1807). In 2014, you portrayed yourself cross-dressed in white bridal gown in "A Noiva" (The Bride), the following year you painted yourself in "O Turista" (The Tourist). Now "Shibari on the Nile" ( 2023) shows you bondaged by a shibari Japanese rope with your naked back to us, the viewers, in the dunes of Egypt at the feet of a Sphinx. Obsession with your bella figura?
It's not so much an obsession, but rather experiences with myself in certain poses or situations. Simply put, I want to portray myself. But there is not as much narcissism as it implies. (LOL)
Another obsession you have is with Brazil's last emperor, art lover and intellectual D. Pedro II, who you have portrayed, with his patriarchal white beard, since you began in the arts.
I can't explain why. Maybe it has to do with situations in his time where he was not portrayed—and should have been. We're back to my irreparable nostalgia.
To wrap up, explain the eclectic references, all in the same basket, depicted in "Paradises": Poet Pessoa; Emperor Pedro II; Rio's turn of the nineteenth-century Afro-Brazilian author, journalist and bohemian João do Rio; and two great movies by two great German directors, "Wings of Desire" by Wim Wenders and "Querelle" by Fassbinder?
All passengers aboard the same ship. As Fellini used to say: "E la nave va. And the Ship Sails On."
"Daniel Lannes: Paraísos" (Paradises)
Through June 17, 2023
Galatea Galeria, São Paulo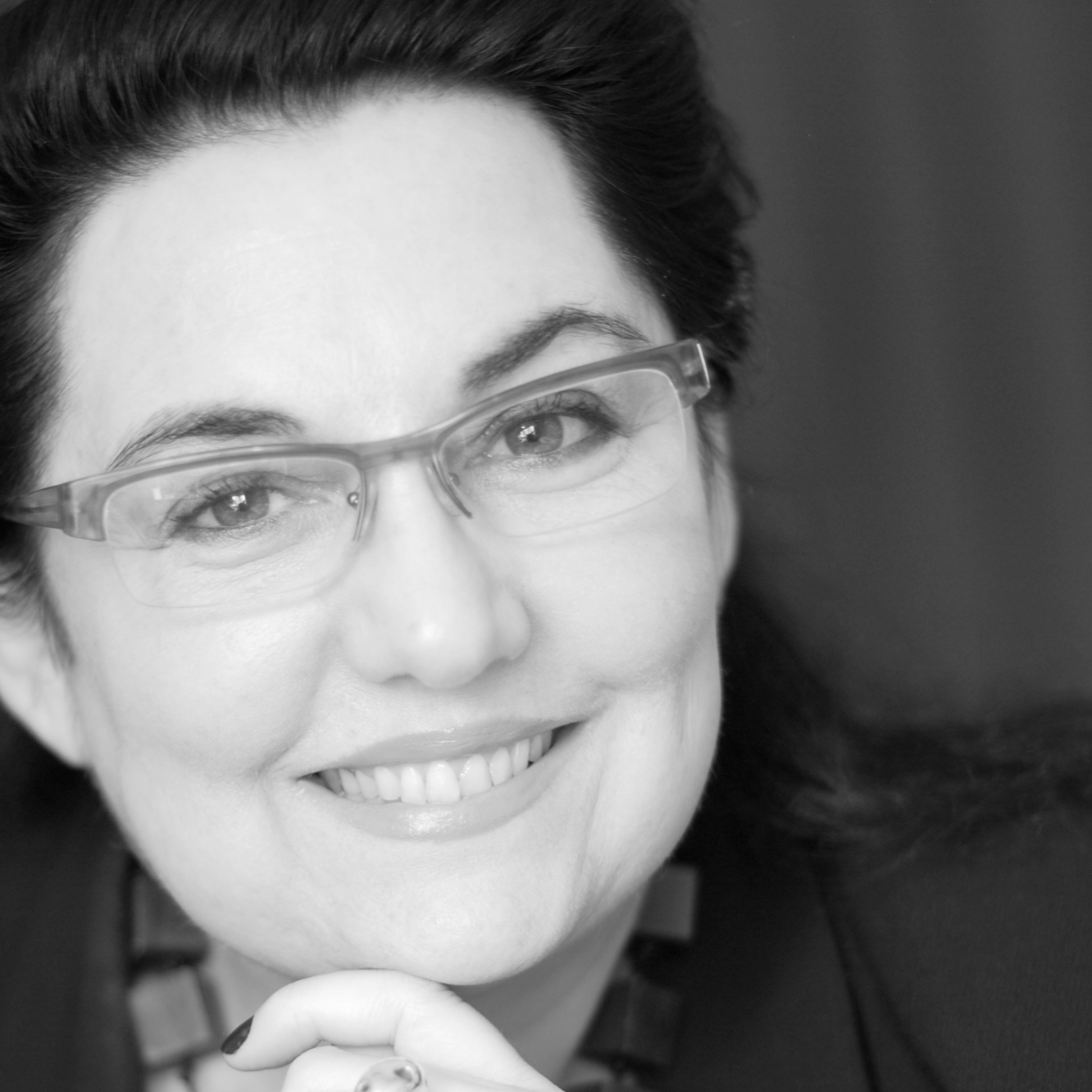 Rio-born Cynthia Garcia is a respected art historian, art critic and journalist fluent in five languages stationed in São Paulo. Cynthia is a recipient of the 2023 APCA (Paulista Association of Art Critics) award as a contributing editor of Newcity Brazil since its founding in 2015. Her daughter America Cavaliere works in the contemporary art market and her son Pedro Cavaliere, based in LA, is in the international DJ scene.
Contact: [email protected], www.cynthiagarcia.biz