São Paulo is known by the sobriquet "Sampa." This affectionate alias inspired musician Caetano Veloso's 1978 ode in the form of a ballad with Tropicalism gloom, a song that so well captures the city's atmosphere and the love-hate relationship we, dwellers and natives, have with the Southern Hemisphere's largest concrete jungle, that it has since been adopted as the city's anthem.
Alguma coisa acontece no meu coração (Something happens in my heart…)
É que quando eu cheguei por aqui eu nada entendi (It so happens when I arrived here I didn't understand a thing)
Da dura poesia concreta de tuas esquinas (Of the hard concrete poetry on your street corners…)
Do povo oprimido nas filas, nas vilas, favelas (From your poor who scratch out a life in its queues, blocks and favelas)
Da força da grana que ergue e destrói coisas belas (From the wealth that you use to crush beauty under your thumb…)
The same raw mood and violent vibe flows in the oeuvre of forty-four-year-old multidisciplinary conceptual artist Marcelo Cidade.
Cidade's career rose high in 2015 when São Paulo's MASP was donated his sculpture "Tempo suspenso de um estado provisório" (Suspended Time in a Provisional State), which we discuss below in our interview. Going by the Portuguese moniker for "city," his main inspiration and tool for his thought-provoking oeuvre with biting socio-political content, is his own native city/cidade. His artistic roots spiraled when the then middle-class teenager threw himself into a typical hip-hop gang lifestyle. From then on, there was no way back. He got acquainted with the cityscape skateboarding on its streets, tagging its surfaces by night, clashing with the police. Meddling with all sorts of social groups and situations, he grew up experiencing the raw playground of intense urban living. São Paulo runs in the veins and in the art of Marcelo Cidade.
Marcelo Cidade, from "Higienópolis" series, 2022, 133 x 155.5 x 9.5 cm, photographs, pins, panel in wood, felt, glass and iron/Photo: Filipe Berndt. Courtesy of the artist and Galeria Vermelho, São Paulo
Marcelo Cidade, from "Higienópolis" series, 2022, detail /Photo: Filipe Berndt. Courtesy of the artist and Galeria Vermelho, São Paulo
Collection of photos of dumpsters of apartment buildings irregularly placed on the sidewalks of the upper-class neighborhood of Higienópolis, mounted in sets of thirty photos and displayed on similar bulletin boards as used in these condos.
In his bilingual Portuguese-English monograph "Empena cega" (Blind Wall, Cobogó publishers, Rio de Janeiro, 2016) organized by Kiki Mazzucchelli, the art historian and curator stresses the weight of his work: "Since the early 2000s, Marcelo Cidade has developed a body of work that occupies a unique place among the artists of his generation. As few others have, Cidade has been able to forge a language of his own that finds countless reverberations, both formal and conceptual, in the younger generations' 'practices.'"
On show at São Paulo's Galeria Vermelho, "Marcelo Cidade: O espaço entre eu e você (The Space Between Me and You)" presents six new series by the influential artist.
The artist's work is in important collections, among them, Fundação Serralves, Porto, Portugal; Museu de Arte Moderna de São Paulo (MAM SP); Museu de Arte de São Paulo (MASP); Tate Modern, London; Kadist Art Foundation, San Francisco, California); Museo Tamayo Arte Contemporaneo, Mexico City; and the Bronx Museum, New York City.
Marcelo, let's start with your sculpture "Suspended Time in a Provisional State," in the permanent collection of the MASP museum since 2015. It's on my list of iconic pieces of contemporary Brazilian art. It's a direct appropriation of architect Lina Bo Bardi's iconic Arte Povera easels, designed for the MASP in 1968, of which your version makes a brutal, realistic statement on the violence encroached in Brazilian contemporary society. 
I first visited the MASP museum on a school trip. Lina Bo Bardi's crystal clear easels fascinated me straight away. The next time I visited the museum, in 1996/1997, Bo Bardi's easels had been taken down by the then MASP administration, under the presidency of architect Julio Neves, depleting the museum of one of its most iconic design pieces. In a shameful neglect of Bo Bardi's extraordinary legacy they were being used as queue barriers in the museum cafeteria… I saw it as an act of cultural violence. So much stupidity around us and now a major museum failing the city's citizens, betraying a cultural icon with a senseless authoritarian action. In that fit of rage, I got the idea to shoot the easel's glass with a bullet because we, citizens, weren't free of urban violence even inside a major museum such as the MASP. In my sculpture, "Tempo suspenso de um estado provisório" (Suspended Time in a Provisional State), I used bulletproof glass to retain the mark of the projectile's penetration, and reproduced Bo Bardi's easels in its exact dimension and materials with its concrete and wooden base, and armored glass. When I made the work in 2011, the MASP was still using the easels as queue barriers. Only in 2014, when Adriano Pedrosa became the artistic director of the MASP, and my work was donated to the museum, were the Bo Bardi easels restored and assumed their original function. Among all those grand, historic works in the permanent collection, mine feels like an intruder. Never in my life had I thought I'd have a piece in the MASP collection.
Now tell us about you as a skater and graffiti artist in the city of São Paulo. How did you get in touch with the urban elements of public space, so vital for your narrative? 
To begin with my dad skated and listened to rock music, so that culture became part of my lifestyle. It was inside the Paulista Avenue tunnel that I first discovered the works of graffiti artists such as Twist, Amigo, Onesto, Yama, Osgemeos, Tinho, Speto, Kobra and many others. Skating around the streets of São Paulo and doing graffiti, I learned to deal with public space as a place of conflict as well as social life. It was my life's school. If on the one hand I was constantly learning, on the other I had to deal with countless losses, facing death, fighting other gangs of taggers, losing friends… In the streets you're regularly subject to run-ins.
What did you learn from skateboarding? 
Every time you fall, you put yourself back together and get going. Like any good underground nihilist punk, you have to boost your self-esteem and question everything and everyone.
Then, with no prior planning, you suddenly enrolled in college. How did that change come about?
During my high school graduation, my grandparents said I was right to pursue my personal dreams, but first I should enroll in college, and offered to cover the cost. I just feel grateful for their generosity; otherwise, who knows, I'd now be a motorcycle courier amid São Paulo's hectic traffic, but instead I enrolled in the [School of] Arts at FAAP [Armando Alvares Penteado Foundation] college. My life totally changed when I understood art could be a political statement. Great teachers encouraged me: Eduardo Brandão, Dora Longo Bahia, Gustavo Rezende, Carlito Contini, Sandra Cinto, Felipe Chaimovich.
The sculpture appropriates pre-molded structures of barbecue grills. Cidade rearranged them in ways that allude to formalist sculptures and public monuments.
When was your rite of passage to finally consider yourself a professional artist?
I have no clue what makes a professional artist. The day I find out, I'll drop out. My way to survive in the concrete jungle is to be creative. It's a question of life or death. One day I was with a friend skating at Ibirapuera Park and the Bienal was happening. We got into the pavilion curious about what was going on and, by chance, found our way into a video room that showed a guy pushing a big block of ice around Mexico City under scorching sun until it all melted away. My immediate reaction was "that's what I want to do." Later I found out he was Francis Alÿs, a Belgian artist now at the top of my list. The performance was "Paradox of Praxis 1," 1997.
Since you mentioned Alÿs, name other creatives influential in your work. 
So many influences in my work and life process: São Paulo's hip-hop and motorcycle-courier culture, taggers. Marcel Duchamp, Joseph Beuys, Lina Bo Bardi, Gordon Matta-Clark, Hélio Oiticica, Cildo Meireles, Lygia Clark, David Hammons, Rita McBride, Barry McGee, Alfredo Jaar, Jean Baudrillard, Vilém Flusser, Hans Haacke, Guy Debord, Flávio de Carvalho, Michael Asher, Cady Noland, Ramones, Wu-Tang Clan, Mark Gonzales, Mike Carroll, Spike Jonze, As Mercenárias, Beastie Boys, Bad Brains, Black Flag, Company Flow, Antipop Consortium, Provo [counterculture movement], libertarian anarchism, MST [Landless Workers' Movement], Bas Jan Ader, Zoe Leonard, Kader Attia, Dan Graham, Dondi White, Yves Klein, Daniel Buren… and so many more greats I can't remember right now.
Tell us about the essence of your creative process ignited by São Paulo's peculiar urban environment that so influences the daily lives of Paulista dwellers, like us all, battling our way in this tough, complex, hectic, unfriendly metropolis. 
I perceive public space as a place for exchange where incidents and accidents can happen, but also where our fight for a fairer, more democratic society continues. Every day when I leave home for the studio, I observe the public space around me and understand it more and more as something vital for our constant learning on how to live in a society and deal with its different communities and diverse points of view. To walk about in São Paulo is my most engaging daily political act. It is my life's school.
Marcelo Cidade, "Ato Falho 1," 2023, Aluminum plates and paper stickers, 227 x 309 cm./Photo: Filipe Berndt
Marcelo Cidade, "Ato Falho 1," 2023, detail of upside-down paper sticker on aluminum plate/Photo: Filipe Berndt. Courtesy of the artist and Galeria Vermelho, São Paulo
From the exhibition catalog: "The procedure of gluing stickers on doors offering repairs is informal work. The service is usually done by kids who walk the streets in downtown São Paulo in the early mornings pasting stickers—a movement that imitates the practice of graffiti.
Now, tell us about one of the works in your current solo show at Galeria Vermelho, "Ato Falho" that translates from Portuguese as major slip.
It's a composition of aluminum sheets hanging onto the wall in the format of sheet metal windows and doors, common in São Paulo. Using the metal sheet as a structural base, in a grid-like form I pasted small, rectangular stickers in different colors that are traditionally used to advertise the repair shops of these metal windows and doors. The fact this small, multicolored advertisement is pasted all over town reminds me of graffiti art, occupying urban space in an illegal and irregular way. I've been collecting them since the pandemic. When I noticed more and more of them pasted about town, I organized a task force with my brother to peel off as many as possible.
What was the toughest lesson you encountered in the process of inserting your name in the art circuit? 
I guess it was when I finally got that it's vital to be part of the circuit and yet still remain an outsider and its opposite, to keep off the circuit to remain inside it.
Your advice for the young generation of artists? 
I don't feel comfortable giving out advice, but I'd begin by telling them to turn off their cell phones and loosen up in the streets: The biggest challenge is to get out of our comfort zone. Nothing happens by chance, luck is a fairy tale, it doesn't exist. What exists is a lot of hard work, research and persistence, a lot of persistence.
Marcelo Cidade, anything else?
Joseph Beuys said: "The Revolution Is Us."
"Marcelo Cidade: O espaço entre eu e você (The Space Between Me and You)"
Through June 17, 2023
Galeria Vermelho, São Paulo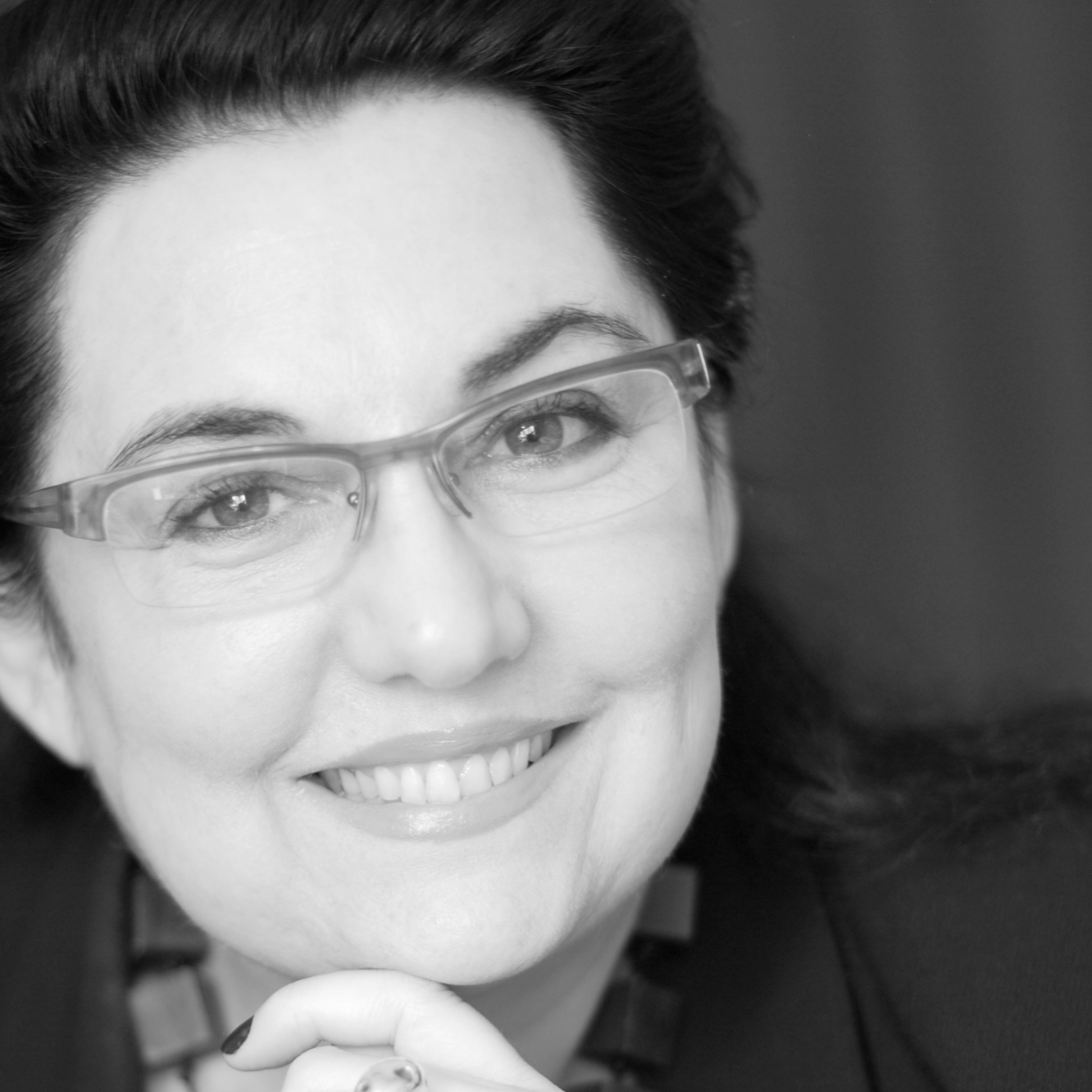 Rio-born Cynthia Garcia is a respected art historian, art critic and journalist fluent in five languages stationed in São Paulo. Cynthia is a recipient of the 2023 APCA (Paulista Association of Art Critics) award as a contributing editor of Newcity Brazil since its founding in 2015. Her daughter America Cavaliere works in the contemporary art market and her son Pedro Cavaliere, based in LA, is in the international DJ scene.
Contact: [email protected], www.cynthiagarcia.biz