Since its founding in 1948, the vast interconnected mid-century complex by Oscar Niemeyer in the heart of São Paulo at Ibirapuera Park, the Museu de Arte Moderna—or MAM, as we Brazilians affectionately call the institution—has been one of the most relevant and cherished art institutions in Latin America. Among the merits of this relatively small-sized gem, housed since 1954 amid the metropolis' largest green lung, is its program of retrospectives of late Brazilian modernist masters such as Abraham Palatnik, Antonio Bandeira, Oswaldo Goeldi, Anita Malfatti, Alfredo Volpi, Maria Martins, Candido Portinari and Frans Krajcberg. This time, MAM celebrates Arcangelo Ianelli (1922-2009) in "Ianelli 100 anos: o artista essencial" (Ianelli One Hundred Years: The Essential Artist), impeccably curated by Ianelli expert Denise Mattar, our interviewee. After Ianelli's death, his legacy, comprising research, documents, and works, was carefully preserved by his children Katia and Rubens.
Displaying approximately a hundred works from the 1950s to 2000, the elegantly circumspect exhibition illustrates the late abstract artist's mastery in painting and in marble sculpting. Among the large tableaus is the impressive two-by-five-meter-long untitled oil on canvas from the Itaú Bank Collection, substantiating the expertise of the Brazilian-born artist with Italian DNA in crafting velvet-like surfaces, in his preferred color, a mesmerizing, oceanic sapphire blue with a remarkable intensity of feeling.
The following paragraph is a fragment of the critical text written by Italy's Giulio Carlo Argan (1909-1992), iconic art historian, critic and mayor of Rome. It was first published in the brochure of Ianelli's solo show in the Brazilian Embassy in Munich, in 1966, and reproduced for his solo show in 1974 at the Brazilian-American Cultural Institute, Washington D.C. In it Argan mentions the affinity between the artist and Rothko, that divided Brazilian art critics in his time: 
"Of Italian origin, Ianelli was born and works in Brazil. He has put on successful exhibitions at the São Paulo Biennial. His work is also well known in Italy, where it has been displayed in various exhibitions, including recent ones. Ianelli's paintings do not conceal his cultural biases; and that's how it should be since one cannot pursue an artistic exploration without building on very specific cultural choices. In Rothko's paintings, Ianelli rightly and with absolute frankness recognizes the culmination of the historical development of the representation of space through qualitative and quantitative coloristic relationships. (…)"
The critical text "Ianelli's Painting" by Brazil's most important art critic in his day, Mario Pedrosa (1900-1981), introduces Ianelli's 1960/1961 solo show at the Museum of Modern Art of São Paulo (MAM/SP), where the current retrospective of the artist takes place:
"(…) This artist loves the conformity of natural things, and, rest assured, he prefers the natural order to the created order (or 'created' disorder, which, in some ways, is the same thing). Hence this vocation, this attraction to homogeneity that seems so clear in the limpidity of his painting and constitutes its noblest trait. (…) Signs of a pictorial fashion, or a contemplative state about to be disturbed in face of life's contradictions? We choose the second hypothesis."
And a fragment of the 1991 poem "Arcangelo Ianelli—At the Limit of Seeing" by neo-concrete poet Ferreira Gullar (1930-2016):
"(…) the large paintings
Seem to be done
So the painter, you and I,
delve in blue
in violet
in pink
in grey
in light"
Following, the interview with the exhibition's curator Denise Mattar. 
Denise let's open with a thorny issue. In his time Ianelli's painting was sometimes criticized for being Rothko-like. He was even called the "Brazilian Rothko." What would you say to this analogy?   
Ianelli's last abstractionist phases are the most remarkable and revealing in his evolution. The verticality and dilution of form in his latest works (those that open the exhibition), can be seen as a nod to Barnett Newman, and the horizontal duality of the preceding phase still maintains some vestiges of the old constructivism and sensitive geometry, in a Mark Rothko style, which leads to this analogy. His late work leads the spectator to a contemplative state of transcendence. His later works translate into an essentialness, a unique truth only achieved by perseverance, faith and the ability to penetrate other dimensions of reality.
Unfortunately, many significant Brazilian artists of the second half of the twentieth century have been forgotten, among them Ianelli. Most of today's young generation of art lovers and even middle-aged collectors are unaware of their contributions to Brazilian art. What brought about this negligence in the 1990s that great names of Brazil's art were cast aside by the art market?
From the 1990s—following the trail of the international success of the experimental proposal of neo-concrete art, headed by Lygia Clark and Hélio Oiticica, who were included by curator Catherine David in the Tenth Documenta, in 1997—the historiography of Brazilian art was relegated to a secondary role. Almost all the artists from the sixties and seventies who were not affiliated to the concrete or neo-concrete movements were erased. As a result of this exclusionary vision, important artistic research was obscured for almost thirty years. Informal-abstractionist artists such as Wega Nery, Yolanda Mohalyi, and Maria Polo were totally forgotten, and also those from the geometric line such as Toyota, Sérvulo Esmeraldo, and Sacilotto, among others. Fortunately, this attitude is being reassessed, and we have current examples, such as the exhibitions by Antonio Bandeira and Samson Flexor, both recently displayed at the Museum of Modern Art of São Paulo (MAM/SP), an institution that is aware of this terrible gap in the country's culture, where now the retrospective of Arcangelo Ianelli is being held.
Now let's talk about Ianelli. How do you describe his abstract art?
In Ianelli, geometry reigns supreme and is constructed by pure planes of color, squares and rectangles separated by fine hand-made lines. With these characteristics, Ianelli built his oeuvre. The unmistakable elements that became his mark are the slightly unstable balance of volumes, the precise lines that separate them, deliberately drawn by hand to remove rigidity, and the low and deep colors in which there is no brightness whatsoever. From the 1970s onward, his work became known as "geometric."
So how does Ianelli arrive at this synthesis?
With sensibility and great skill. His large canvases are fields of vibration of light where color is expanded beyond the support, creating an emotional space, an atmosphere that involves the spectator with a poetic emotion. Working with the expressive properties of color, Ianelli transforms pigment into light-matter. His canvases show remarkable physical presences.
When does he start to produce his largest abstract works? 
For the nineteenth Bienal de São Paulo in 1987, the exhibition, "Em Busca da Essência: elementos de redução na arte brasileira" (In Search of the Essence—Elements of Reduction in Brazilian Art), which considered issues such as "art for the sake of art." The show brought together artists such as Ianelli, Sérvulo Esmeraldo, Franz Weissmann, Eduardo Sued, Waltercio Caldas and Amilcar de Castro. Ianelli was represented by five works from the series which would become known as "Vibrações" (Vibrations) in which he produced pure painting, in his words, "painting-painting," in extraordinary dimensions, executed with extraordinary subtlety.
What attracted him to abstract art?
Ianelli was obsessively dedicated to his profession as an artist. He became more and more synthetic until he plunged into abstraction, which led him, with no return, to seek the essence of painting and of his art. In part, this attraction was developed during a sabbatical trip, provided by an important award, that took him and his family to live in Rome, where he painted in the mornings and visited museums and galleries in the afternoons. They remained in Europe for two years where he held solo shows and participated in group exhibitions in Italy, Germany, Spain, France, Portugal and Switzerland. In Europe he got acquainted with Brazilian artists who were also living abroad, such as Cícero Dias, Shiró and Sérgio Camargo, and befriended Dutch painter Corneille and Giulio Carlo Argan, the iconic Italian art historian and critic.
During Brazil's two-decades military dictatorship (1964-1985) during the sixties, seventies and eighties, it was common for artists to be affiliated to artistic movements.  Did Ianelli affiliate to any art movement? 
Ianelli had no affiliation to any movement, he made his decision to follow pure art at a moment when pop art was arriving in Brazil at full force, during the dictatorship. There was a pressing demand for engagement in the air which Ianelli refused. His credo was: "The picture must speak for itself, without the need for dissertations."
Now let's move on to his medium. Why did he change from oil to adopt tempera? 
When he arrives in Brazil having lived in Europe painting continuously, often under less than adequate conditions, he suffered an intoxication from oil paint and turned to tempera as an alternative. Tempera is an ancient technique in which the pigments are mixed with an agglutinant, usually egg white. Its drying time is very brief so requires an agile execution. In this technique, since color has to be created by the artist from scratch, the artist gains freedom to experiment with density and coloration thus opening an array of possibilities. This is reflected in Ianelli's geometrical works of the 1973 series "Balé das formas" (Ballet of Forms), where the protagonist is the diagonal line separating colors and spaces, creating adjacent shapes, which seem to dance. The more he understands technically about tempera, the more he explores the material's velvet-like texture and depth, achieved by the suppression of brightness, and also its possibilities of transparency. He slowly substitutes the triangles for rectangles, creates juxtapositions and superimpositions, integrates color and form, yet he does not exclude movement, but makes them lighter, like a "puff." With tempera, Ianelli achieves his own, unmistakable, and unique language. From this moment on, in the mid-1970s, he has no longer any doubt or hesitation, his work develops coherently, consistently, almost as though it were independent from the artist himself.
Now tell us about another medium, his marble sculptures.  
His first sculptures in wood would later be developed in marble in the 1990s. Ianelli prepared the models in paper, then made mock-ups using several materials: cardboard, wood, and metal and personally accompanied their execution in the workshop. His experience in sculpture closely follows the essence that always marked his work in painting. The first tridimensional works show a mural art likeness and reproduce his geometric works in three dimensions, with rectangles superimposed at different depths. Slowly, his sculptural work acquires autonomy, shapes lose rigidity and curves flourish lending sensuality to the works. The line, however, always persists and appears in cracks that slightly open and divide the volumes. The search for essentialness leads Ianelli to split his production between painting and sculpture. Investigating color, he simplifies, reduces, and purifies form until he reaches a total immersion in chromatic fields. Seeking form, he abandons color, and solidifies in sculpture and in monochromatic reliefs the multiple possibilities of geometry.
To finalize, what else would you like to mention about this great artist? 
In Ianelli's time, art critics showed a great respect for the métier of the artist who labored, researched, studied, and profoundly developed their work, perfecting his art through time. Due to today's trends, the art market pays more attention to novelties, stridence and socio-political engagement. The space reserved for artists who work with formal research is increasingly restricted. And this is the place of Arcangelo Ianelli's oeuvre.
"Ianelli 100 anos: o artista essencial" (100 Years: The Essential Artist)
Curated by Denise Mattar
Through May 14, 2023
Museu de Arte Moderna de São Paulo (MAM/SP)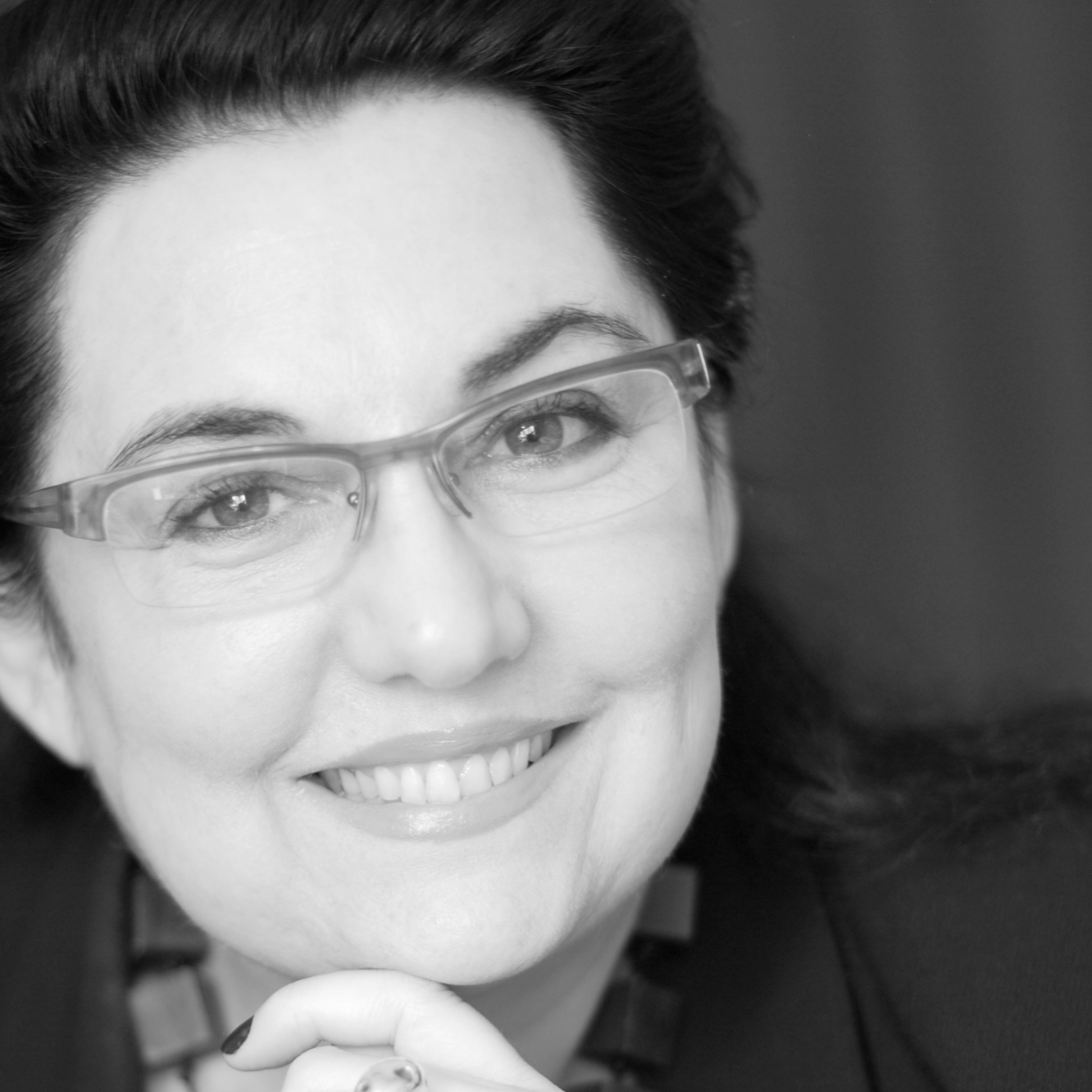 Rio-born Cynthia Garcia is a respected art historian, art critic and journalist fluent in five languages stationed in São Paulo. Cynthia is a recipient of the 2023 APCA (Paulista Association of Art Critics) award as a contributing editor of Newcity Brazil since its founding in 2015. Her daughter America Cavaliere works in the contemporary art market and her son Pedro Cavaliere, based in LA, is in the international DJ scene.
Contact: [email protected], www.cynthiagarcia.biz