In March, Vik Muniz launched a new series, "Dinheiro Vivo" (Live Cash), currently on display at São Paulo's Galeria Nara Roesler. However, during the recent 2023 edition of SP-Arte fair, what really surprised the art market was the launch of his other series. Comprising seven works and titled "GIBI" (comics in Portuguese), the much talked-about coup by Brazil's superstar artist is an artistic trompe l'oeil rendering or appropriation, as taught by Duchamp, of ubiquitous Walt Disney characters—yeah, Goofy, Mickey, Donald Duck, et al., a Disney Brasil / Galeria Nara Roesler / Vik Muniz venture with a contract as thick as a bible.
This is what he has to say: "Walt Disney helped me develop my ability to reimagine things. For a long time, he was my number-one artist. Before seeing movies like 'Bambi' and 'Snow White and the Seven Dwarfs' I was introduced to Disney comics with its world of sequential medium blending the fixed image with the hypnotic speed of film. The images in this small series illustrate a dialogue between Disney's enormously popular and accessible oeuvre, with the exclusive world of the so-called Fine Arts. During the project I realized my motivation, deep down, was to unite these two distinct universes and understand what is and is not art." Mickey Mouse says in a speech bubble in one of his "GIBI" works: "Grumble! This junk looks absolutely terrible! I'll never understand this art business!"
"GIBI" is due to be launched in Tokyo's Gallery Nichido this month. Muniz's April calendar also includes the solo show, "Fotocubismo," appropriations from cubist art from his "Surfaces" series, opening in London's Ben Brown Fine Arts, and then on to San Francisco's Rena Bransten Gallery from May 6 to June 24, where Vik has shown since 2002; and in September it's time for Madrid's Galería Elba Benitez. He is presently committed to two large undated retrospectives in Europe and Brazil, both planned for 2024. As the internationally acclaimed Brazilian artist and photographer once mentioned: "When people look at my pictures, I don't want them to actually see something represented. I prefer they see how something gets to represent something else." Or as the late Nouvelle Vague film director Jean-Luc Godard once put bluntly on the matter of representation: "C'est ne pas du sang, c'est du rouge." "It's not blood, it's red."
Vik Muniz, "Dinheiro Vivo" series, 2022, "Arara (Macaw)," archival inkjet print, ed 1/6 + 4 AP, 122 x 101 cm. /Courtesy of the artist and Galeria Nara Roesler
Vik Muniz, "Dinheiro Vivo" series, 2022, "Onça Pintada" (Spotted Panther), archival inkjet print, ed 1/6 + 4 AP, 101 x 114 cm. /Courtesy of the artist and Galeria Nara Roesler.
Entirely made from hand-shredded, flawed Brazilian money bills, entrusted to Vik by Casa da Moeda do Brasil (the government-owned mint), the "Dinheiro Vivo" (Live Cash) series comes in two sets of work, Brazilian animals and Brazil's landscape. Seven portraits of native animals are faithfully reproduced in their respective banknotes in paper money snippets: Tartaruga marinha (Marine Turtle), Mico-leão-dourado (Golden Lion Tamarin), Arara vermelha (Red Macaw), Garoupa (Grouper), Garça (Heron), Onça pintada (Spotted Panther) and Lobo Guará (Guara Wolf). The original animalier portraits on the currency are elevated to conceptual art through a tripartite play tackling optical illusion, monetary value and fauna extinction: "Since the beginning of the climate crisis, I realized: We 're cutting down trees to produce paper money. As a consequence, what these works really represent in my mind are images of nature made of what is left from Mother Nature."
Vik Muniz, "Dinheiro Vivo" series, 2022, "Floresta Brasileira (Brazilian Forest) after Martin Johnson Heade (1819-1904)," archival inkjet print, ed 1/6 + 4 AP, 197 x 160 cm. /Courtesy of the artist and Galeria Nara Roesler
Vik Muniz, "Dinheiro Vivo" series, 2022, "Vista da costa da Bahia (View of the Coast of Bahia), after Johann Moritz Rugendas (1802-1858)," archival inkjet print, ed 1/6 + 4 AP, 206 x 160 cm. /Courtesy of the artist and Galeria Nara Roesler
An additional conceptual viewpoint is displayed in the set of works after nineteenth-century foreign landscape artists, among them American-born Martin Johnson Heade (1819-1904). Before the photo camera became a popular tool of visual representation, artists were commissioned by their governments and monarchs to capture "unknown" territories in paintings and drawings. Also assembled from flawed banknote snippets, here he reproduced some of these paintings and added a much-needed political nuance. By radically changing the palette of the original paintings, the viewer is forced to see Brazil through another perspective.
Since Vik's work is a constant rethinking on appropriation—and this being my fifth interview with him, my third for Newcity Brazil (see Newcity Brazil's past coverage of Vik Muniz here and here)—I appropriated a handful of questions by Ukrainian-Brazilian writer Clarice Lispector (1920-1977) to intellectuals from different walks of life, most of them now deceased, who make (most of) us feel proud as a nation (Tom Jobim, Vinicius de Moraes, Chico Buarque, Darcy Ribeiro, Elis Regina, Erico Verissimo, Ferreira Gullar, Jorge Amado, Lygia Fagundes Telles, Rubem Braga, etc.). These famous Q & A interviews were published in the Manchete and Fatos e Fotos magazines in 1968 and 1969 during the early days of Brazil's military dictatorship.
Oh, something else, no one here calls him Muniz, his family name. A mononymous celebrity, like Pelé, Brazilians, rich or poor, north and south, know him by his three-lettered first name.
Vik, you reached celebrity fame, however, deep down, behind all the fame, Vik, the individual, remains unknown. So, what is your dark side like?
Inside me lives a blind, deaf and mute person, incapable of feeling tastes and smells, who is panic-stricken about doing the things I seek to accomplish without consent. My obsessive curiosity generated this bizarre appendix that throws myself into everything I want to do, however, its awkward presence makes me feel crazy and/or insecure.
My impression is you were born with a lucky star, with everything flowing smoothly and naturally. Is that the right impression? Has life been smooth for you?
If I was born with a star on my forehead, it was probably because the star fell on my head. The creator makes things flourish from the original void. The creative transforms things the creator created. I believe in transformation not in creation. This takes us to the poor household I was born into in the city center of São Paulo, that sparked within me an enormous motivation for change and transformation. Creativity is an energy that is ignited from the friction of necessity and ambition. Perhaps that was my lucky star.
Now let's put modesty aside, were you a precocious child? 
My grandmother taught me how to read when I was four. Both of us loved to read and had enthusiasm for reading the Encyclopedia Britannica; in my mind the entries felt like pure literature. When I read Stevenson's "Treasure Island" by fourteen, I did it three times in a row to know by heart the narrative of that wonderful book. Books and stories taught me very young the world is something you build within you. Books were the first passion in my life. They are tools to build worlds. I've always loved books like a jealous lover, suspicious of the relations they could be forging with reality. Since I was a kid, I learned how to understand the real message in books, not always well-expressed, through the spoken word. I've always known how to relate to reality through illusion that began within those afternoons with my gran and the encyclopedia.
What is the most important thing in life?
I'll borrow the words from American songwriter Eden Ahbez in the voice of Nat King Cole:
The greatest thing,
You'll ever learn,
Is just to love,
And be loved in return.
Do you believe in miracles? 
The universe has a radial extension of ninety-four billion light-years, with a set of atoms constantly evolving for fourteen billion years and we are a conscious organism that has learned how to calculate the size and age of this universe! Then comes another set of atoms, equally conscious, asking: Do you believe in miracles? If I simply said, No, these fourteen billion years would have meant nothing.
As an artist what is your greatest joy? 
To make art that gives me joy as well as to my mom.
Tell us about your work process? How do you get inspired? Or is it some kind of discipline you follow?
My work process is to create work processes. To be original any order is, obviously, bred in chaos. My discipline is to get myself involved with the most things I can handle. Amidst this total chaos I accidentally stumble into things. To be an artist is to cultivate but one habit again and again repeatedly: To put yourself under a contract and then you lay off.
What do you wish for Brazil? 
That Brazil will not turn into some sort of tropical Finland.
As a person, what would you like to achieve, Vik?
To live long enough to understand what's inside the head of Malu, my wife, who is okay to live with someone like me.
Are you a happy person? I know this sounds like a stupid question. 
Recently someone asked why I'm always smiling on photos. I automatically imagined myself with an ugly face in all the photos that have been taken of me since I was a baby. Imagine the photo albums, the cell phone albums, with me frowning and looking sulky in every picture? It got me thinking why I wasn't sulky since I was born. Soon after the gloomy feeling was over, I felt happy again, like in the photos.
Vik Muniz: "Dinheiro Vivo" (Live Cash)
Through April 22, 2023
Galeria Nara Roesler, São Paulo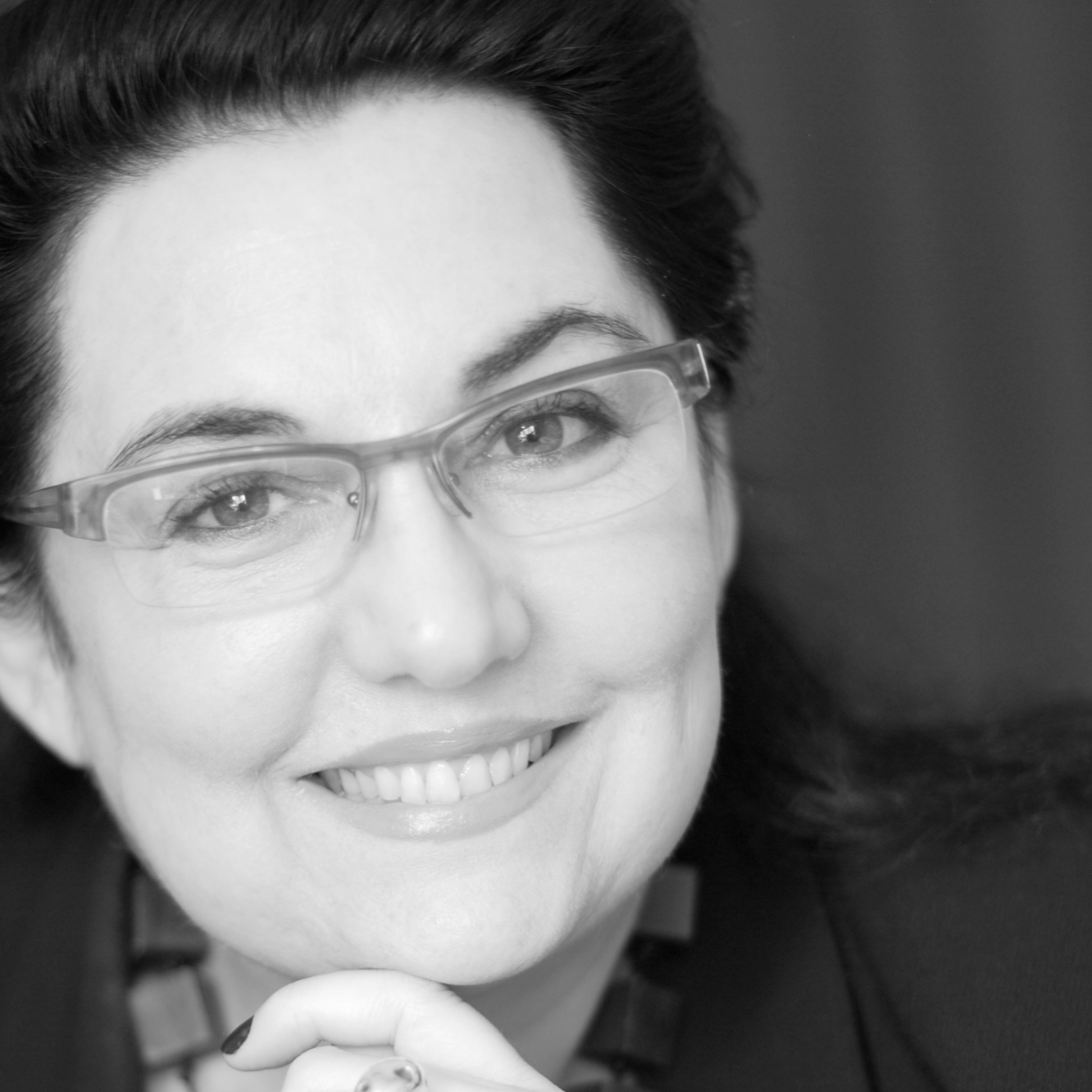 Rio-born Cynthia Garcia is a respected art historian, art critic and journalist fluent in five languages stationed in São Paulo. Cynthia is a recipient of the 2023 APCA (Paulista Association of Art Critics) award as a contributing editor of Newcity Brazil since its founding in 2015. Her daughter America Cavaliere works in the contemporary art market and her son Pedro Cavaliere, based in LA, is in the international DJ scene.
Contact: [email protected], www.cynthiagarcia.biz