Galeria Marcelo Guarnieri, now in a new venue in the Jardins neighborhood in São Paulo, is currently displaying the work of sculptor José Resende. Thrilling to the mind and eye, the new series of the celebrated and prolific São Paulo-born artist assembles eleven poetically austere floor sculptures in a single material, Corten steel. Summed up in its title, "Notas de rodapé: Amilcar, Lygia e Weissmann" (Footnotes: Amilcar, Lygia and Weissmann) shows deference to three late artists who were influential in his work as a young artist in the 1960s and revolutionized Brazilian sculpture in their time: Amilcar de Castro (1920-2002), Lygia Clark (1920-1988) and Franz Weissmann (1911-2005). As one moves around these shapes built with gravity, gravitas and grace, opposing forces and opposites are disclosed and discussed in this conceptual conversation that follows a rigid predetermined system of materiality versus void, flat versus fold where no part of the sheet metal is wasted.
The schematic precision of the "footnotes" is well summed up by the technical paragraph in the curatorial text by curator Diego Matos: "The standard industrial metal sheet was the unit chosen for Resende's 'Footnote' series. The artist worked on its plane and descriptive geometry by inscribing a circle at the center of the medians of the 1.5m x 2.25m Corten steel rectangle. On the resulting composition, perpendicular lines were traced to form a grid that was then divided into four equal parts integrating the circle and the rectangle that were then again subdivided into four quadrants of the circle and four quadrants of the external rectangle. As in any systematic geometric drawing, the tangents, secants and angles define the exact points of intervention. These lines indicate where the sheet is to be cut, folded, twisted or inverted. From this compositional system, where the sheet metal is entirely utilized, derives Resende's large eleven sculptures on show."
It is no exaggeration to say that José Resende (1945) is Brazil's most important living sculptor. When the top niche of São Paulo's art world informally mentions "o Zé" (the Joe), insiders have no doubt the soft-spoken, charismatic and elegant sculptor is being mentioned. Over the years, Resende, who was originally trained as an architect, has placed several large commissioned sculptures from São Paulo to Vancouver, Canada. The bright, tall, young man gave up architecture upon his newfound passion for the visual art influenced by the classes ministered by American-Brazilian artist and intellectual Wesley Duke Lee (1931-2010), who revolutionized his mind as well as that of Carlos Fajardo, Frederico Nasser and Luiz Paulo Baravelli. Under the shadow of Brazil's harsh military dictatorship (1964-1985), they formed a tight-knit, São Paulo-based group that became central to the development of the new narrative of Brazilian art in sync with the provocations of Pop Art, Arte Povera and the Tropicália movement. Resende, Fajardo, Baravelli and Nasser, along with Duke Lee, were at the core of several art-related projects in the 1970s, such as the art group dubbed Grupo Rex that criticized the ruling art scene's moldy near-sightedness; Malasartes, an art zine with art critique that introduced, influenced and inspired the new wave of graphic art in Brazilian magazines; and Escola Brasil, an experimental art school with the group at the helm, that left a long-lasting legacy.
Among Resende's most significant participation in collective shows are four editions of the São Paulo Bienal, Bienale de Paris (1980), Venice Biennale (1988), Kassel Documenta (1992), Biennale of Sydney (1998), and Bienal do Mercosul (2001). His sculptures are found in the collections of the MAM (Museum of Modern Art) and MAC (Museum of Contemporary Art), both in São Paulo; Hakone Open Air Museum (Japan); Olympic Park Seoul (South Korea); and at the museum of the University of Hartford, Connecticut.
Zé, in your current solo exhibit at Galeria Marcelo Guarnieri, when observing the works, or "footnotes," that celebrate Amilcar de Castro, Lygia Clark and Franz Weissmann, what should we keep in mind?
My work with sculpture comes mainly from the fact I was an architecture student, where reasoning for a project is an inescapable, vital tool. I was very lucky to be close to the group of artists who produced Brazilian constructivist art. Willys de Castro, Sergio Camargo, Mira Schendel, Helio Oiticica, and the artists in the title of my exhibition "Notas de Rodapé: Amilcar, Lygia e Weissmann," the generation before mine, were very generous recognizing affinities of my work with theirs. I claim they were my masters, as well as artists from my generation like Cildo Meireles, Waltercio Caldas, Tunga, among others. Back in the seventies, the art milieu in Brazil was relatively small which brought us artists close together. We had to promote art ourselves, editing several art publications, influencing the founding of galleries that are pillars of today's art market, and we were at the board of museums in Rio and São Paulo. The first exhibitions I participated in happened because four artists—Carlos Fajardo, Frederico Nasser, Luiz Baravelli and myself—became close friends. We joked they were, in fact, four solos under the same roof. Through our friendship and union we were able to have an exhibition in 1970 at Rio's MAM (Museum of Modern Art) and at the MAC (Museum of Contemporary Art) in São Paulo.
Who are other sculptors you identify with?
Among fellow American artists I most identify with is Martin Puryear. As with Puryear, with each new work I produce I delve into a challenge with an entirely different narrative from the previous one and so on, successively. In the case of artists like us, regarding the issue of legacy, it is far more important for museum collections to give a cross section of our bodies of work, so our oeuvres can make sense for the public and give them an understanding of what its meaning is really about. Puryear's work involves a great diversity of traditional crafts in the process. In my work, the materials belong to the common, trivial repertoire found in the lives of any urban individual. I believe that in both bodies of work, like Puryear's and mine, it is always the unexpected use of the constructive procedure that renders the element of surprise. In my view, this is the poetics of our works.
Have you made plans for your legacy?
Legacy is too big of a word for any artist who pursues a career in Brazil. For many it's a daunting process and for those appointed to administer the estate it can be a burden, with the exception of a handful, who were lucky to have isolated actions headed by their own families, such as Candido Portinari, Lasar Segall and Iberê Camargo. To this day, the works of most Brazilian artists are not minimally represented in the collections of local museums, even unquestionable names like Pancetti, Guignard, Volpi or Goeldi. This makes for a giant barrier for future generations to have a minimal understanding of the extent and quality of the art production in this country. So, it is up to us, artists, to try and solve this dilemma by regrouping a significant number of works from different phases so our oeuvres can be appreciated in the future. As for myself, the 2.000-square-meter property with a 900-square-meter warehouse I have in Tijuco Preto, a neighborhood in the municipality of Vargem Grande Paulista, thirty kilometers away from the city of São Paulo, is at the seed of my personal project. My plan is to gather circa two-hundred works that represent my life's oeuvre all correctly installed for public viewing. Hopefully, we'll have it finished by 2024.
Tell us about your public commission work—any projects on the way for a public area?
For a sculpture or any work of art to be considered public property, placed in a public area, you necessarily have to be backed by an institution or a gallery and be prepared to take a quixotic fight. Richard Serra's "Tilted Arc," in New York of all places, is the foremost example. From what I've been through, my most positive experience has been with "Negona" (1991), a steel plate measuring 350 x 600 x 150 cm, in the historic center of Rio de Janeiro. It's been there for three decades, the public loves it. When passersby step on its base the sheer weight causes a slight vibration that flows through its female body due to a fold at the metal sheet, rendering an interactive playful swaying movement the public adores. I originally named it "Venus," but the fact she "dances," the cariocas (Rio natives), who at heart are naturally playful people, nicknamed her "Negona" (big Black woman). I know it's not a very politically correct nickname nowadays but it's the one the public baptized her with and that's how "Venus" became known all over Rio.
What are other public works that have been well received by local communities?
I would say the large-scale "Olhos atentos" (watchful eyes), in Porto Alegre, Rio Grande do Sul state, Brazil's southernmost state capital. It's installed at the banks of the Guaíba, commonly referred to as a "river" but it's actually a lake formed by South America's largest lagoon, famous for its golden sunset. "Olhos atentos" is made up of two parallel steel beams, each measuring thirty meters (approximately one-hundred feet) lengthwise, of which twenty-seven meters (approximately eighty-eight feet) are in balance. As far as an urban artwork goes, it is very successful among the local community.
Would you say "O Passante" (the passerby), your twelve-meter-high Corten steel piece in Rio's historic center, is an homage to Giacometti's series "L 'Homme qui marche" (Walking Man)?
"O Passante" nods to Giacometti but I see it more as an affiliation than an homage. It is a permanent sculptural piece commissioned by the Rio de Janeiro city council installed since 1995 at the entrance of the Largo da Carioca subway station, a high-density pedestrian zone.
How about the long steel sheet of a centipede at São Paulo's Ibirapuera Park?
Most unexpected things happen to a work of art in a public space. "A alegria da centopéia quando chega o cruzamento" (Lezama Lima), which translates to the centipede's joy as it arrives at a crossing, is the long title of a twelve-meter-long Corten steel sculpture inspired by a poem by Cuban-born Lezama Lima (1910-1976), one of Latin America's greatest names in poetry. It was originally commissioned for an event in 1997 for Itaú Cultural of the Itaú Group and installed at Avenida Paulista. By the end of the event that same year, the piece was reinstalled at the Sculpture Garden at Ibirapuera Park in front of the MAM (Museum of Modern Art) when Milu Villela was still the head of the museum. Since then, the young, musical crowd of park-goers have fun throwing pebbles on the metal sheet giving it an urban percussion-like character, which I find very interesting. I should organize myself to record it. I enjoy this added, spontaneous expression of public interaction giving further meaning to my work. A curiosity, Amilcar de Castro also participated in the same Itaú Cultural event, to this day his sculpture is displayed in front of the building of the Itaú Cultural headquarters at Avenida Paulista.
José Resende, "WOW," 2015, Vancouver, Canada, four containers, each 12 meter long and steel cables/Promotional photo
José Resende, "WOW," 2015, Vancouver, Canada, four containers, each 12 meter long and steel cables/Photo: Goran Basalic

Let's talk about your mega projects: "WOW" in Vancouver and "Os Vagões" in São Paulo.
"Os Vagões" (wagons) was a temporary installation at Radial Leste, a major artery of the city, involving six train wagons installed by engineer Ary Pérez. It was commissioned for Arte/Cidade, a major event with open-air installations, organized by Nelson Brissac, in 2001. "WOW" was produced for the 2015 Vancouver Biennale with four flaming red containers balanced to recreate a huge "W." The Vancouver Biennale is not an exhibition but rather artists are invited to create installations in outdoor areas remaining in place for two years. If the project is approved by the local community, they are then authorized to remain permanent fixtures of the cityscape of the greater Vancouver region. "WOW" was approved, installed on an old pier at the margin of the Vancouver River and became a landscape marker in the neighborhood of New Westminster. However, four years ago the pier caught fire and the city hall prudently decided to remove "WOW" from the premises. Such a pity, I hope "WOW" will be reinstalled in the near future.
Before we wrap up, why eleven sculptures in "Footnotes"?
In the current exhibition at Galeria Marcelo Guarnieri, I made an explicit reference to the three artists rethinking their works. For example, how can the same sculpture have an affinity with another piece just by being positioned differently on the floor? Impossible not to recognize the aluminum sheet of the "Bichos" (Critter) series by Lygia Clark. On the other hand, the materiality of the pieces and effort exerted to create folds bring to mind the sculptural pieces by Amilcar de Castro. Finally, by drawing out the center of the steel sheet one immediately thinks of the importance of the void in the sculpture of Franz Weissman. The number eleven comes from the fact the entire exhibition was produced from only six steel sheets, each sized 1.50m x 2.25m. The exact same cuts were made in each one of the pieces. Two groups with three pieces each are identical, and the remaining five result from the parts that were taken from the other pieces. The economical reasoning and sparse use of material is a reference to the frugal and precise premise so characteristic of Brazilian Constructive Art.
José Resende: "Notas de rodapé: Amilcar, Lygia e Weissmann" (Footnotes: Amilcar, Lygia and Weissmann)
Through April 22, 2023
Galeria Marcelo Guarnieri, São Paulo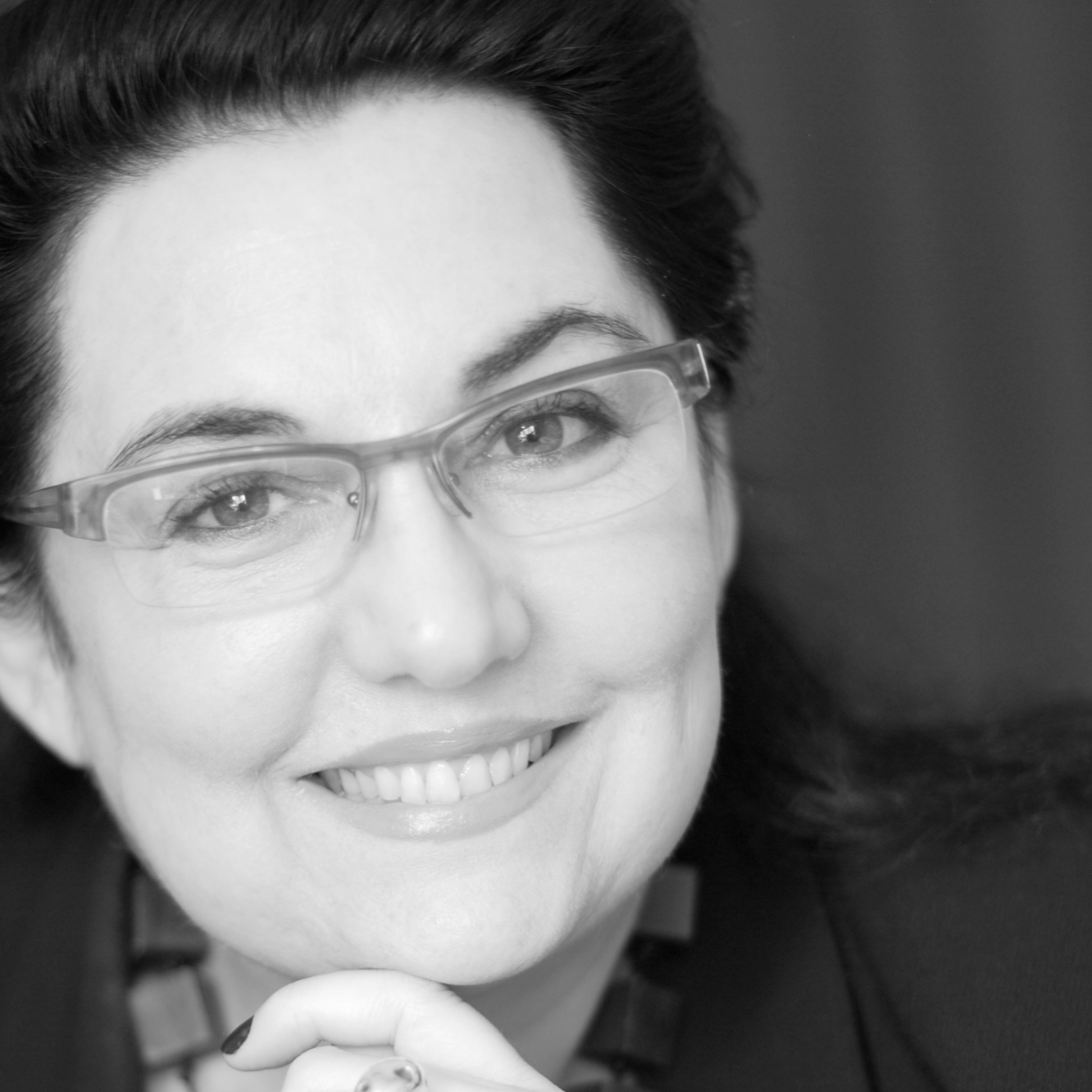 Rio-born Cynthia Garcia is a respected art historian, art critic and journalist fluent in five languages stationed in São Paulo. Cynthia is a recipient of the 2023 APCA (Paulista Association of Art Critics) award as a contributing editor of Newcity Brazil since its founding in 2015. Her daughter America Cavaliere works in the contemporary art market and her son Pedro Cavaliere, based in LA, is in the international DJ scene.
Contact: [email protected], www.cynthiagarcia.biz