Now showing in São Paulo's Galeria Millan, "Pintura de bolso" (or Pocket Painting) is an homage in ninety paintings (yes, nine-zero) to Paulo Pasta, one of Brazil's foremost contemporary painters, for his four-decade art practice. As the title describes, the paintings are pocket-sized, downsized to precisely ten-by-fifteen centimeters of canvas each. Pasta remains, since the 1980s, firmly devoted to painting and oil paint, building layer by layer one of the most admirably consistent oeuvres of luminous minimalist tableaus in the history of Latin American art. In his artworks color reigns supreme, geometrical boundaries are subtle and change is tenuous, faint, if not mystically serene. One of his mentors, the late sculptor Amilcar de Castro once told him: "Your painting is a prayer, and you are inside a cathedral."
With a yearly production of thirty to forty meticulously painted canvases, his big leap came in 2005 literally. For the first time, the artist delved into large-scale 240-by-300-centimeter canvases that demanded almost three months to finalize. In 2018, ten oils from this majestic chromatic experience, all identically dimensioned, were staged at the Tomie Ohtake Institute, in "Paulo Pasta: Projeto e Destino (Project and Destiny)", curated by ITO's Paulo Miyada.
Paulo Pasta, Untitled, 2021/22/23, oil on canvas, 10 x 15cm/Photo Ana Pigosso. Courtesy of the artist and Galeria Millan, São Paulo
Paulo Pasta, Untitled, 2021/22/23, oil on canvas, 10 x 15cm/Photo Ana Pigosso. Courtesy of the artist and Galeria Millan, São Paulo
Then came the COVID epidemic explosion. With large canvases difficult to find and bewitched by "small is beautiful," Pasta miniaturized his orthogonally sectioned fields of color for the current show. Surprisingly, the paintings blossomed in the small scale, not feeling particularly contrived. Each canvas acts as an independent artwork portraying hints of crosses, portals, pillars and beams, or his "architecture," that nurtures his paintings since his onset in the visual arts in the mid-1980s. In the book launched at the current exhibition, Mateus Nunes, professor at the MASP museum, writes: "Comparable to a pocketbook that presents precisely the same text, in the same length, without any cropping or brief restatement, Pasta's pocket paintings are about detail, proximity and care much the same as his large paintings dealing with the same challenges." Writer and literary critic Davi Arrigucci Jr. sums up: "Paulo Pasta (…) risks condensing the infinitely large in the infinitely small, like a concrete, concentrated image of life in brief."
Paulo Pasta, Untitled, 2021/22/23, oil on canvas, 10 x 15cm/Photo Ana Pigosso. Courtesy of the artist and Galeria Millan, São Paulo
Paulo Pasta, Untitled, 2021/22/23, oil on canvas, 10 x 15cm/Photo Ana Pigosso. Courtesy of the artist and Galeria Millan, São Paulo
The present solo show at Galeria Millan also fetes the opening of the gallery's third building on the same street in the artsy Pinheiros (Pine trees) neighborhood. Coincidentally, the second building annexed by this leading gallery founded in 1986 (representing Pasta since 2007), opened in 2015 with his show. Then, the artist respected as a scholar and revered as an intellectual of the art milieu, also played a trick in the high-end market addicted to his elegant minimalism. Hanging on the walls were small to middle-sized soft-color landscape canvases painted from memory of the surrounding farmland of his sleepy hometown of Ariranha, before moving into the state capital in 1977 and ripening into a major painter of Brazilian contemporary art.
Below, Paulo Pasta's thoughts on a selection of visual artists he admires, some of whom he met personally, others whom he worshipped from afar.
On Alfredo Volpi (1896-1988):
For me, the greatest Brazilian painter of all time. Throughout his production he achieved the feat of amalgamating his Italian heritage to Brazilian popular culture. In his pictorial practice he was an erudite while remaining simple and restrained. His art was not populist and yet he was able to blend popular traditions into sophisticated forms. He is responsible for opening a new way of painting in Brazilian art in the most genuine sense, which led art critic Mario Pedrosa to hail him as the twentieth-century master of our painting. Volpi's colors have both a Matisse feel and a Morandi tonality. His chromatic spectrum is among the most extensive in the history of modern painting.
On Amilcar de Castro (1920-2002):
So much I've learned from him, I can't be grateful enough. His communication was brief, up to the point, with well-chosen words he explained exactly what he wanted to achieve, qualities that are present in his work: A search for the essential and perennial narrative.
On Brice Marden (b.1938):
I admire his personal view of synthesis and choice, the way his technique is in service to his poetics and how he transforms painting without ever deceiving his own essence.
On Cézanne (1839-1906):
As "our lord of painting" Matisse once said: "He is the one that guides me to this day." Cézanne's way of building form through color; uniting drawing and color; proportion and individuality; autonomy and tradition; remain unequivocal lessons. A classic and a revolutionary.
On de Chirico (1888-1978):
The inventor of metaphysical painting. When I learned what metaphysical painting was about, I found my artistic soul.
On Evandro Jardim (b.1935):
During college he became my main interlocutor. A man and artist of rare sensibility, an example of moral standing in art.
On Iberê Camargo (1914-1994):
When I met him, I told myself, I have finally met a painter. He gave me the key to my profession by teaching me to look inside myself for anything significant and vital.
On Jasper Johns (b.1930):
The greatest living painter. He repositioned and renewed painting after the crisis and finitude Pollock imposed on canvas painting. He blurred the limits between figuration and abstraction, between sign and thing. All of us, contemporary painters, are indebted to him.
On José da Silva (1909-1996):
A force of nature. Brazil's essential painter. His best works are in the pantheon of Brazilian art. He brought the workman and his work onto the canvas while operating in a gerundial world, a universe in constant transformation.
On Matisse (1869-1954):
I owe him almost everything. An example of how tradition and rupture can coexist in harmony. His "Essays on Art" ("Écrits et propos sur l'art")—no blasphemy intended—was the bible of my youth. With Matisse I learned how to build color in space, not the opposite.
On Milton Dacosta (1915-1988):
I greatly admire the silence that echoes from his canvas, the muted colors and his thorough technique. I also marvel at his universe of abstraction always with a glimmer of reality.
On Morandi (1890-1964):
After Matisse, the painter who most touched my heart and still does so. He placed de Chirico's metaphysics into new heights and created metaphysical painting of daily life. His magistral poetics could fit on a simple tabletop with a platonic feeling of temporal suspension…
On Philip Guston (1913-1980):
Instead of becoming paralyzed, full of resentments, he chose pop art in his own, personal way. He knew how to filter the pop universe with tradition. An admirable painter with impeccable technique who paid a price for his last works…
On Richard Diebenkorn (1922-1993):
Matisse meets the light and open space of the American West Coast.
On Rothko (1903-1970):
As Carlo Argan put it: "A contemplator with dilated pupils." Reinstated poetry and mystery in the contemporary order. Differently from Guston, he chose to die and transform his death in a contemplative event with his Rothko Chapel in Houston, instead of bowing to the pop art movement.
On Sean Scully (b.1945):
One of the greatest contemporary painters. Endlessly reinventing himself even when apparently cut short. Gave abstract painting new life by drawing a line on the limit of the spontaneous and the constructed.
Paulo Pasta: Pintura de Bolso (Pocket Painting)
Through April 29, 2023
Galeria Millan, São Paulo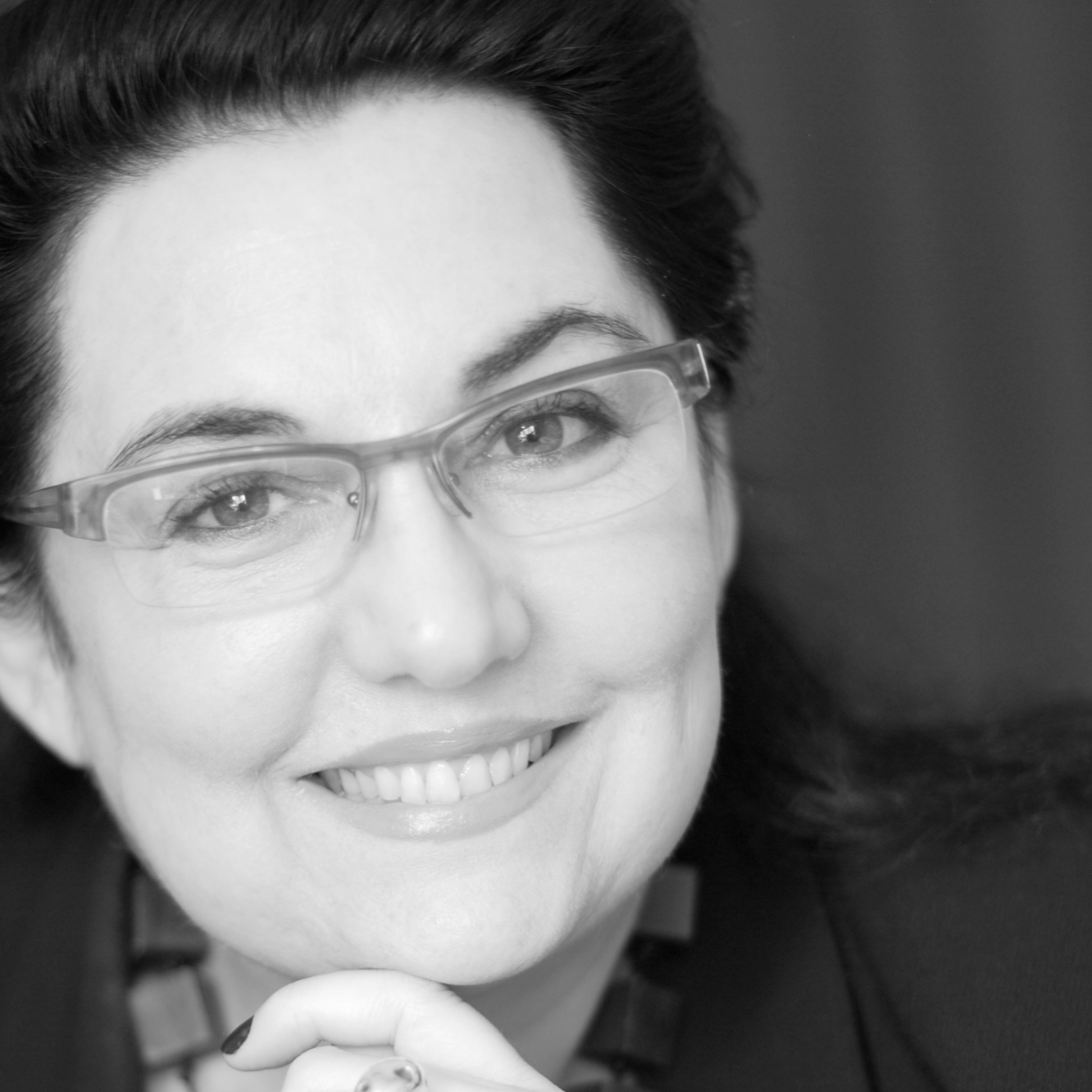 Rio-born Cynthia Garcia is a respected art historian, art critic and journalist fluent in five languages stationed in São Paulo. Cynthia is a recipient of the 2023 APCA (Paulista Association of Art Critics) award as a contributing editor of Newcity Brazil since its founding in 2015. Her daughter America Cavaliere works in the contemporary art market and her son Pedro Cavaliere, based in LA, is in the international DJ scene.
Contact: [email protected], www.cynthiagarcia.biz