Brazil's greatest mid-century modern tapestry artist is on view at "Genaro e a Luz da Bahia" (Genaro and the Light of Bahia) at Galeria Passado Composto Século XX in São Paulo. This rare exhibition displays a selection dated from 1950 to 1971 of fourteen museum-quality wool tapestries, fifteen paintings and seven drawings by Genaro de Carvalho (1926-1971), the artist known simply as Genaro, admired for his vividly exuberant, graphic-inspired iconography.
Genaro de Carvalho, "The White Moth," about 1968, Woolen tapestry woven on high warp handloom by Nair de Carvalho, 141 x 184 h cm./Courtesy Passado Composto Gallery, São Paulo
Genaro de Carvalho, "Summer Inside Out," about 1966, Woolen tapestry woven on high warp handloom with loose threads on the reverse side, 128 x 156 cm./Courtesy Passado Composto Gallery, São Paulo
After two-decades of skyrocketing success, Genaro's joyful artwork fell out of favor in the early 1970s, replaced by a Brazilian version of Pop Art and works rooted in Italy's Arte Povera with strong political overtones (see "AI-5 50 Years: It still isn't over yet" at Instituto Tomie Ohtake in 2018). The onset of his revival began in two museum retrospectives in his native town of Salvador, Bahia: in 1991 at the Museum of Modern Art of Bahia (MAM-BA), and in 2010 at the Bahia Museum of Art (MAB). This 2010 show was organized by the artist's widow and estate's administrator, Nair de Carvalho, under the curatorship of Uruguayan Alejandra Munõz. Two years later, Munõz curated the exhibition "Artists of Modern Tapestry," the first midcentury tapestry art show at Passado Composto gallery.
Three works by Genaro, on loan by the gallery, are currently displayed in the United States at "Black Orpheus: Jacob Lawrence and The Mbari Club," a collective exhibition co-organized by the Chrysler Museum of Art in Norfolk Virginia and the New Orleans Museum of Art. Opened last October in Virginia, "Black Orpheus" is presently itinerating at the New Orleans Museum of Art following to the Toledo Museum of Art. Curated by Kimberli Gant, it honors African-American artist Jacob Lawrence while connecting Nigerian-based culture through several modernist artists working beyond the United States and Europe, including three Brazilian artists Agnaldo dos Santos, Wilson Tiberio and Genaro de Carvalho, by far the most famous.
Monumental tapestries by Genaro hang in public buildings and, in his time, were offered as the official gift of the Brazilian government for foreign dignitaries such as the late president Charles de Gaulle of France. When he became a household name, his studio in Salvador was visited by the likes of David Rockefeller, Harry Belafonte and iconic 1960s model Veruschka. The pioneer of modern tapestry, French artist Jean Lurçat, hailed the uniqueness of his work. The Afro-Brazilian roots in Genaro's exuberant wool-woven or embroidered works (the two techniques used in his creations) are among the references to influence the liveliness in the 1970s aesthetic of the Tropicalia movement. In his twenty five-year meteoric career, the artist, who died at forty-four, participated in over seventy art shows worldwide.
One of the largest collections of Genaro tapestries belonged to Bahia-born Emanoel Araujo (1940-2022), artist, curator and AfroBrasil museum founder. Professionally the two artists participated together in several exhibitions, locally and internationally. In 2019, Araujo said of his late friend: "Genaro's work contributed to a moment of greatness to the art of Brazilian tapestry. His oeuvre is once again rightfully admired by the public and art critics for his unequivocal talent, and his genuinely Brazilian body of work." As Bossa Nova was for music and the country's new capital, Brasilia, was for modern architecture, Genaro's art became a symbol of Brazilianess, a progressive, positive spirit that swept the nation—before the military dictatorship coup in 1964.
Genaro's tapestries are euphoric journeys into Bahia's feitiço, in the Portuguese language, a soft-sounding word for a special sensual magic. They exemplify pictorial vigor in addressing one of modernism's key issues: the debate between abstraction and figuration. In his oeuvre the relationship between realism and abstraction is generated by the artist's finesse in accommodating geometric forms on a hand-woven, flattened surface exploding in a chromatic web of graphic design that salutes the tropical exoticism of Bahia with precise black contours, much in sync with Fernand Léger, with whom a young Genaro had art classes in Paris. Author of the show's critical text, art historian and curator of the Pinacoteca museum, Renato Menezes, remembers the late Brazilian prize-winning author, Jorge Amado, who mentioned his friend's art as having been "born from painting, a painting that captures the light of Bahia and its popular culture."
Passado Composto gallery owner and vintage design expert, São Paulo-state-born Graça Bueno, is a Sotheby's graduate of decorative arts. She is the second generation of women of the Santana Bueno family, a leading name in vintage modernist Brazilian furniture, tapestry and mid-century art. Her mother, light designer and antique-dealer Cida Santana, still runs the side of the family business she founded in 1988, now installed in a 4.500-square-foot two-story house, mother and daughter built in the heart of the trendy Jardins neighborhood. Today, Graça Bueno plays a vital role in the revival of mid-century modern Brazilian design and in recalibrating the status of Genaro, once called "the pop star of Brazilian tapestry."
Graça, how did Genaro begin in the arts? 
Genaro's father, a self-taught painter, observed that his son was good at drawing and encouraged him to follow the profession. He proved right—when his son was eighteen, the young Genaro was hailed as one of the proponents of the first generation of modern artists from Bahia along with Rubem Valentim, Mário Cravo Júnior and Carybé. Having won a scholarship from the French government to study art in the harsh post-war period of 1949 and 1950, he moved to Paris to study at the Beaux Arts school, had classes with masters such as André Lhote and Fernand Léger, visited museums and participated in art salons. In France, he experienced mosaic and stained glass. After having studied about medieval tapestries in local museums, he designed his first tapestry work. It was woven in France, in 1950, after getting in touch with French artist Jean Lurçat, who was noted for his role in the revival of contemporary tapestry. Although Genaro was influenced by the French arts, he was able to retain his vibrant Brazilian vein. He used to say: "I'm but a man from Bahia and an artist from Bahia. This is all I wish to be."
How did he finally become a tapestry artist?
After returning from France to Salvador, he first became a successful muralist of regional themes. In 1950 he was invited to paint an enormous mural, his largest (forty-four meters long) for the lobby of Hotel da Bahia, Salvador's grandest hotel. The following year, his work was hanging at the first São Paulo Bienal. The first steps he took toward having a tapestry studio was in 1952. Shortly after, his woolen handmade tapestry became a hit with his signature-style tropical flora and fauna always with a black outline over a vibrant, colorful background.
Genaro's life as an artist is also a love story. Tell us about it.  
By 1955, Genaro was well known for his exuberant tapestries—a tapestry by Genaro in the living room was very fashionable. During a glamorous fashion show in Brazil's most famous hotel, the Copacabana Palace Hotel in Rio, then the country's capital, Genaro fell in love with beautiful Nair, one of the fashion models on the catwalk of this major black-tie event. Apart from being a very successful artist, Genaro himself was a very charming, good-looking man. It was love at first sight. Nair recalls the orchestra was playing Nat King Cole's "Fascination." How much more romantic can you get?
(Laughs) So, what followed?
She became his muse. They became a celebrity couple, photographed everywhere they went, trendsetters of "the beautiful people" set of the stylish 1950s/1960s generation. She gave up modeling to marry him, moved to Salvador and willingly became the manager of his tapestry studio. Nair was an outstanding general manager, at its peak the studio had thirty in-house embroiderers and handloom weavers and 120 professionals permanently working from their homes. Nair, now in her eighties, was a working woman with business acumen in a time where most middle-class women didn't have jobs. She is a feminist in her way with a strong community spirit. In the studio, she was the soul of the team of devoted and meticulous professionals of women of all ages, his "namoradas" (girlfriends), as her husband affectionately called the embroiderers and weavers, vital for their handmade trade. Genaro passed away young, aged forty-four; he once mentioned his was "an art made of love."
"Genaro e a Luz da Bahia" (Genaro and the Light of Bahia)
Through April 17, 2023
Curated by Nair de Carvalho and Graça Bueno
Galeria Passado Composto, São Paulo
passadocomposto.com.br/secxx/
Instagram: @passadocompostosecxx
"Black Orpheus: Jacob Lawrence and The Mbari Club"
Curated by Kimberli Gant
New Orleans Museum of Art: February 10–May 7, 2023
Toledo Museum of Art: June 3–September 3, 2023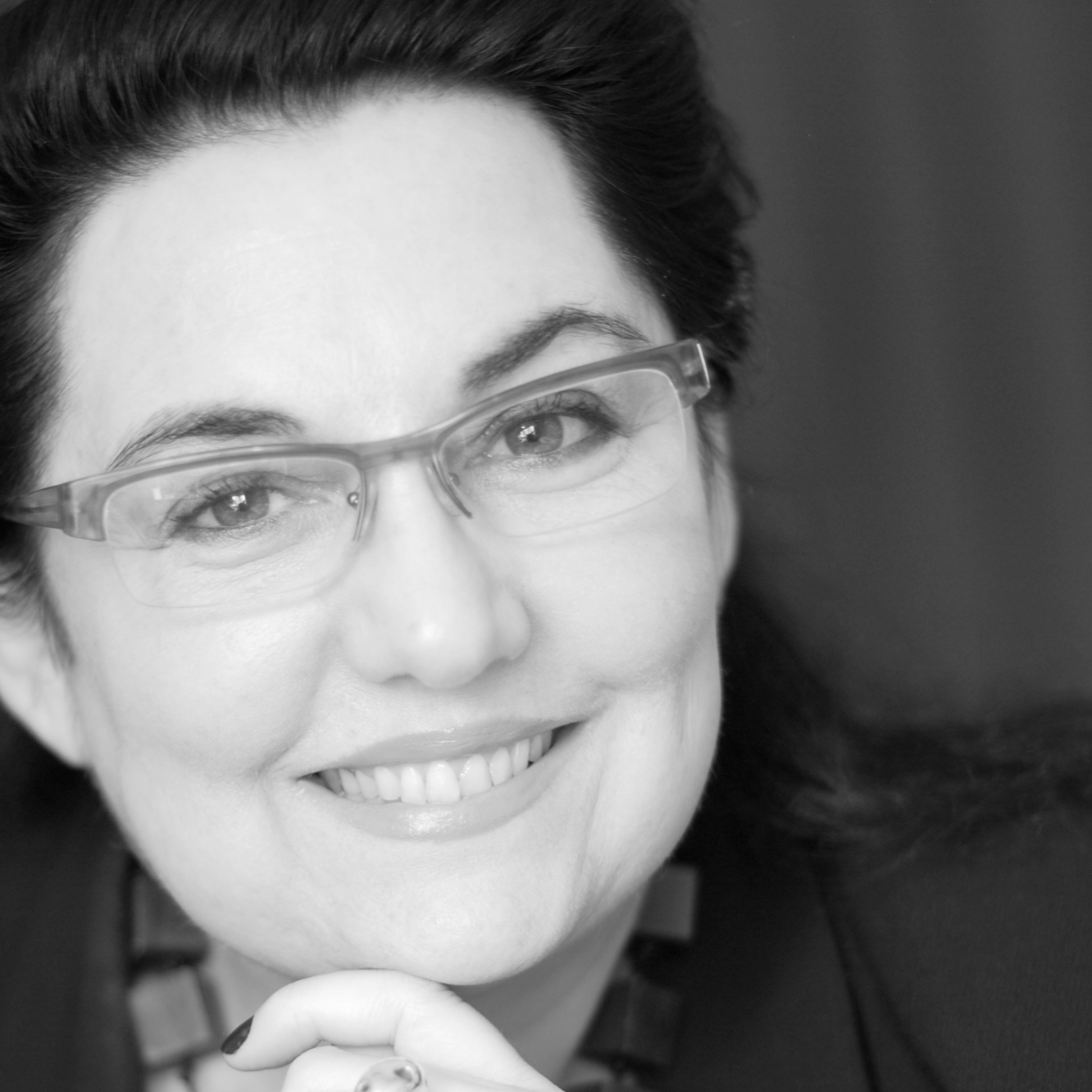 Rio-born Cynthia Garcia is a respected art historian, art critic and journalist fluent in five languages stationed in São Paulo. Cynthia is a recipient of the 2023 APCA (Paulista Association of Art Critics) award as a contributing editor of Newcity Brazil since its founding in 2015. Her daughter America Cavaliere works in the contemporary art market and her son Pedro Cavaliere, based in LA, is in the international DJ scene.
Contact: [email protected], www.cynthiagarcia.biz