At "Clouds," the current solo exhibition of Brazilian painter Bruno Dunley at Galeria Nara Roesler in New York City, the artist displays fifteen paintings in large dimensions and twenty small-scale drawings that show a steady progression away from his longtime frugal palette of grey and black in order to plunge into the realm of color. However, the process consisting in a series of aesthetic decisions was also propelled by a pragmatic affair. During the COVID-19 lockdown, Dunley and painter Rafael Carneiro partnered in Joules & Joules, a laudable enterprise to produce local top-quality artist oil paint at more affordable prices than its imported equivalent. So now Dunley has all the colors in hand in house.
Two main stances prevail. The first refers to his black monochromatic drawings (with a shy and beautiful, smoky presence of color). They are an aesthetic exercise of line, shape, form and calculated gesture, and continue to be vital to organize his ideas. These small-scale experiments serve as a basis for what comes next, the artist's large abstract paintings—some over two-meters wide—presently embracing vivid colors and pigments, always surveilled by a handful of carefully chosen aesthetic and moral decisions. This is Dunley being Dunley.
Born in Brazil's charming imperial city of Petropolis, up the mountains of Rio de Janeiro state, Dunley (b. 1984) was raised in the state of São Paulo at the coffee-baron farm region of Caçapava. The artistic and intellectually inclined young man of Irish ancestry foresaw his path in the field of abstraction. In 2007, in his first solo show in the city of São Paulo, the artworks already avoided figurative representation. To become versed in art history, a subject matter he is passionate about, he took classes with renowned art critic and professor Rodrigo Naves. From 2004 to 2010, he enrolled as researcher and art educator at São Paulo's Instituto Tomie Ohtake. Then came a coveted sabbatical to finally see face-to-face iconic works of art history that his curious eyes had only been able to glimpse through books and the internet. The didactic trip took him to major museums in Europe, the United States and Brazil. In 2018, "The Mirror," his debut solo show in the United States in New York's Galeria Nara Roesler, revealed an exhibition that nodded to the American legacy of abstract art of the 1940s and 1950s of greats like Pollock, Franz Kline and de Kooning. Months later, Dunley's work was hanging at the thirty-third São Paulo Bienal.
Leda Catunda, visual artist:
Dunley's paintings reflect a palpable process of creative search based upon the artist's probe into the plastic possibilities of the universe of painting, the exploration on his own repertoire of images and procedures, as well as his engaging into risk-taking. For Dunley, painting appears to be a mythic way of expressing the main references in our visual culture. A world of infinite images, many of them deeply significant that reflect the nature of the human spirit, thoughts and ideas. In his journey, Dunley declares his interest in the unpredictable and the poetic possibilities of dubiousness that originates from the search for an inconstant figure. Nothing is incidental in his gesture. This poetic action is passionately built to allow latitude in the manner of an unbiased shortcut developed to escape predictability. This freedom was conquered through continuous effort to enable a door open for escape, for change. When faced with this planned instability, the eye of the observer, free of prior judgement, wanders over an ensemble of images and layers of meanings. A casual glance free from the burden and ambiguity that comes with identifying, labelling, judging, that can interfere on a detached interpretation.
Paulo Pasta, painter: 
When looking at Bruno Dunley's paintings and drawings, besides the quality and the seductiveness of his compositions, I'm joyfully intrigued by how he is able to manage himself in that difficult place between the spontaneous and the elaborate. Indeed, to elaborate the spontaneous seems to me one of the most difficult tasks in his work. (In my view, maybe the main one, and the one from which derives all others). "Clouds," the chosen title for the exhibition, attests that. What are clouds but an artistic signifier? Are they figures or abstractions? To catch a cloud is like catching a certain state of things. Similar to reaching out to the inapprehensible. Or resorting to aporia, to make way for transformation. To find himself in this ambivalent place and, at the same time, reaffirm it, seems to me what Bruno tries to achieve with joy and talent.
Rodrigo Andrade, visual artist:
In Bruno Dunley's paintings I see all the vertigo of modern art from its dawn to this day. From Cézanne's brushstroke expressing doubt to Jasper Johns' sign-gesture, from the transvanguardia expansiveness of the ego to Tuymans' common men, from the refinement of Matisse to the rustic quality of José Antonio da Silva. I see it as a huge explosion in fragments, like a cathedral exploding, however each piece is able to maintain the essence of the wholeness no longer in existence. The affirmation of a freedom which it is not enough to be lived but has to be expressed! And the expression of happiness brought by the ability to make forms and colors appear in profusion in an open and democratic pictorial field.
Ricardo Kugelmas, director of auroras artspace, São Paulo:
It's fascinating to observe Bruno Dunley's journey in art. In constant evolution, but always following his own narrative, Bruno brings to New York a new series of paintings where color and form seem to coexist with no hierarchy. Once passionate of grey, he finds himself now in love with vibrant colors ever since he and painter Rafael Carneiro founded Joules & Joules that produces high-quality oil paint in Brazil at affordable prices.
An interview with Bruno Dunley
Bruno, tell us about the plunge into color in your new phase. 
My connection with color comes primarily from observation of other paintings and my experience in the studio. With time I began to understand color as a narrative form. When I was a student, I was impressed by how the Brazilian concrete artists of the 1950s mostly used pure industrial colors and did not mix them because they considered mixing colors hedonistic, decorative, artisanal, romantic or far too subjective. It was how they paid an homage to the modern era, industrialization and the mechanization of the work process. The same happened in the States with Frank Stella, Joseph Kosuth and a large chunk of the minimalist crowd. Their ideas on these issues influenced me on what the use of color could mean as language, the understanding of reality and as a poetic narrative.
Your paintings were once more monochromatic, more somber. How does your brand of oil paint, Joules & Joules, fit in the considerations you mentioned and expanded your connection to color?
Since the founding of Joules & Joules with painter Rafael Carneiro in 2020, I began to relate to color in a less radical way. We produce high-quality oil paint in Brazil for artists. When we launch a new color, we study the pigment, its history, name origin, chemical composition and its use in art history. This heightened experience rendered an added dimension to my task as an artist broadening my understanding of the chemical, physical and historical aspects of color that I was otherwise unaware of. Since then, my experience with color gained a scientific, experimental and poetic edge. To produce high-quality professional paint in a country such as Brazil is a cultural, political and geo-political attitude. I'm aware this dimension, now infused in my painting, results from this new rapport I have with colors.
Have you ever experimented in figurative art or were you an abstract artist from the onset?
From 2008 to 2015, you can recognize some figures in my work. During that period, my main references were diagrams and images from encyclopedias and scientific manuals. They were all technical images made primarily to name and organize the world, and my palette was monochromatic and somber. The fantasy I had in my work then was to counterpoint this pragmatic, aseptic imagery with a pictorial treatment able to give body, materiality and gesture to that specific universe. I wished to bestow upon the manual craft of painting and its signifiers some spark of life at those otherwise dead images. The result, however, was my work became too rational and codified, and everything I did became a meta-painting. At this point I felt an urge to "complicate" the universe of color and plunged into other ways of painting. I asked myself what I could do to expand the narrative of painting so I studied colorist painters whom I admire—Volpi, Matisse, Bonnard, Rothko—to understand the genealogy of color in their works.
To round off, who are other artists you admire?
Tough question. So many artists inspire me in different ways and, of course, it changes from time to time. Claudio Cretti, Sérgio Sister, Mira Schendel, Antonio Dias, José Antonio da Silva, Paulo Pasta, Rodrigo Andrade, Leda Catunda, Ana Prata, Lucas Arruda, Marina Rheingantz, Rodrigo Bivar and Rafael Carneiro are some Brazilian artists who have influenced my work. Morandi, de Kooning, Jasper Johns, Amy Sillman, Richard Aldrich, Terry Winters, Picasso's cubism and his last phase, Malevich, Matisse… Tough question.
"Bruno Dunley: Clouds"
Through February 25, 2023
Galeria Nara Roesler 
Chelsea, New York
nararoesler.art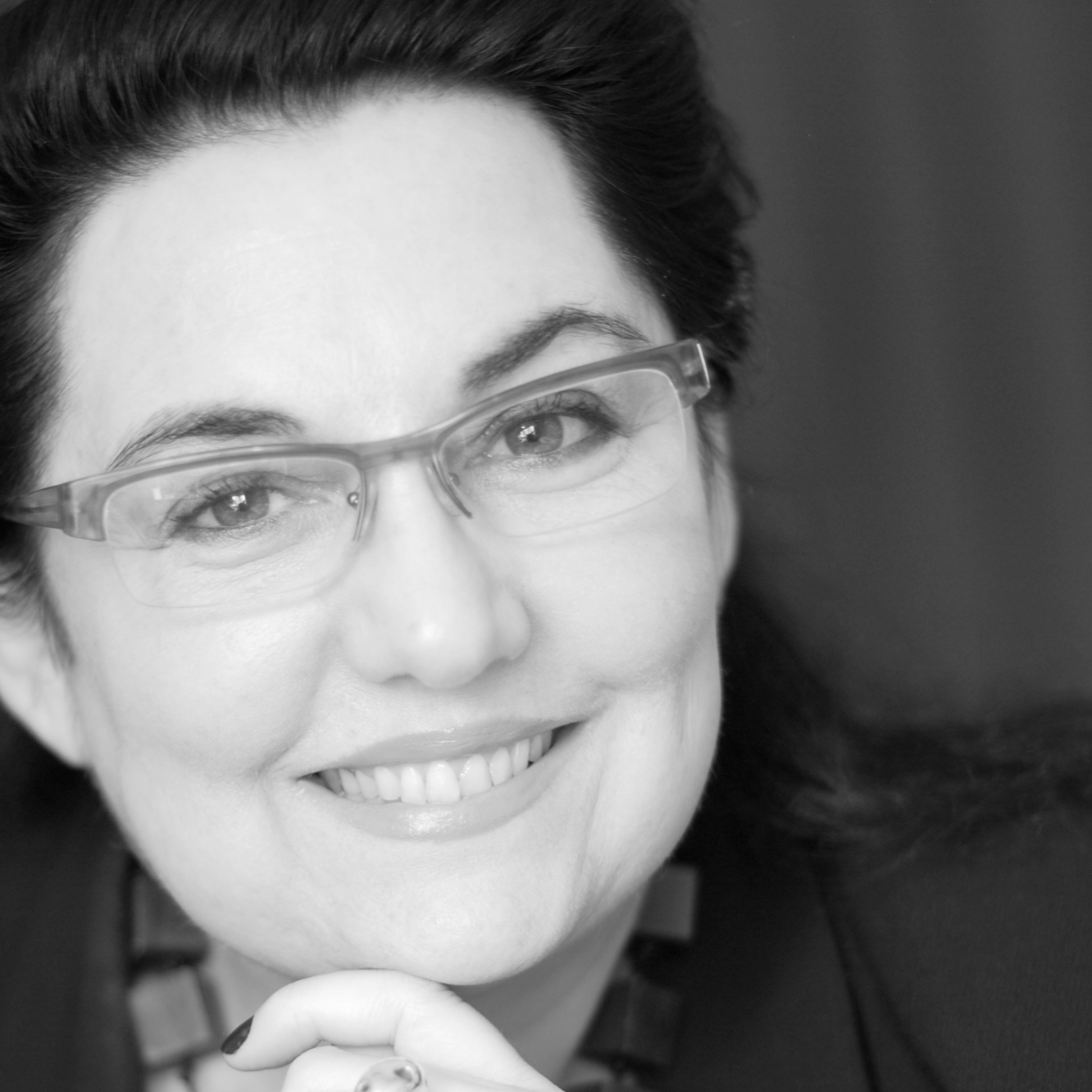 Rio-born Cynthia Garcia is a respected art historian, art critic and journalist fluent in five languages stationed in São Paulo. Cynthia is a recipient of the 2023 APCA (Paulista Association of Art Critics) award as a contributing editor of Newcity Brazil since its founding in 2015. Her daughter America Cavaliere works in the contemporary art market and her son Pedro Cavaliere, based in LA, is in the international DJ scene.
Contact: [email protected], www.cynthiagarcia.biz