The Pina Estação building of the Pinacoteca de São Paulo museum complex stages "Jonathas de Andrade: O rebote do bote" (Pounce and Bounce) through February 28, an exploration into the cosmos of the multimedia artist's fifteen-year trajectory. "Andrade probes like few others the affective relations that define the collective body of a people, of a regional culture, and of this country. It is beautiful to see that the cultural dimension in his work is built on a shared perspective," notes Jochen Volz, director of the Pinacoteca, in the exhibition catalog. Also on view at the Pina are works from the artist's installation "Com o coração saindo pela boca" (With the Heart Coming Out of the Mouth), curated by Jacopo Crivelli Visconti, displayed at the Brazilian Pavilion at the 2022 Venice Biennale.
2022 was an exhilarating year for the on-the-rise conceptual Andrade (born in 1982). With tinges of both realism and surrealism, as well as camp, his idiosyncratic oeuvre is cognizant of the difficulty faced by Brazil's Northeastern natives—like himself. Many of his installations, sculptures, films, photography and wall pieces are combined with the use of language as a tool to collide everyday injustices and accepted absurdities. With hints of an investigation with an anthropological take, he delves into the hybridity of Brazilian culture, power structures, gender ideologies, social hierarchies, as well as homoeroticism and race. As a whole, the narrative arc makes a strong reference to local popular culture, but it comes wrapped up in the compelling universal nature of his visually strong graphic critique that indicates the artist's ability to capture insight in alignment with the zeitgeist. But once you get beyond simple admiration, other layers unveil—irony, savvy takes on Brazilian Northeastern popular culture or linguistic plays—and an unease sets in.
The Maceió-born artist who lives in Recife and comes from a modest background with a schoolteacher mother who encouraged him from the start is now in major institutional collections, among them: Centre Georges Pompidou and the Bourse de Commerce-Pinault Collection, both in Paris; Museo Nacional Centro de Arte Reina Sofia, Madrid; Tate Modern, London; Pinacoteca do Estado de São Paulo; MCA Chicago and in New York at the Solomon R. Guggenheim Museum, El Museo del Barrio and MoMA.
2023 also comes with a full schedule for Andrade beginning January 18, with a solo show at the MAAT Lisboa, the Portuguese capital's newest contemporary museum, and his first survey exhibition in Portugal. Shortly after, his film "O Peixe" (The Fish, 2016) is shown in Paris at the Bourse de Commerce-Pinault Collection, a former eighteenth-century grain exchange near Les Halles, that since 2021 houses part of the private art collection of French billionaire François Pinault. In March his work can be viewed in a retrospective curated by Moacir dos Anjos (curator of the 2010 Bienal de São Paulo), at the MAMAM Recife museum in his hometown. In April he participates in a seminar at Columbia University in the city of New York. In October, Andrade delivers a talk at the Artists On Artists Lecture Series at the Dia Art Foundation and a performance lecture at the Dia Chelsea, NYC. In November come two solo shows in Manhattan, at Galeria Nara Roesler/NY (which represents him in Brazil) and at Alexander and Bonin, his U.S. gallery. In Europe the artist is represented by Galleria Continua from Italy.
Jonathas, what made you decide to pursue the visual arts? 
In college I studied Law and Communication then I found in the arts the things I love: cinema, photography, image, graphic design, education, history as well as my interest in things political and social. The artistic field is a vast one and I can create relations with characters, places, situations and mix reality with fiction, plus the fact that exhibitions and museum visitors help me understand what touches me, bewilders me, and stirs my emotions.
Jonathas de Andrade, "cabeca na nuvem" (Head in the Cloud), 2022 /Photo: Ding Musa. Courtesy Galeria Nara Roesler
In the 2022 Venice Biennale, your installation, "Com o coração saindo pela boca" (With the Heart Coming Out of the Mouth), was inspired by popular idioms of the Portuguese-Brazilian language. Why was that? 
I'm obsessed with writing down lists, collecting headlines from newspapers, images, old books, etc. Phrases such as "knot in the throat," "rotten finger," "eye of the storm" have always intrigued me. They're playful, poetic, weird, but I noticed there was actually something literal in their hidden meanings and that they all used the human body as metaphor. So, I gathered 250 expressions which then became the work I developed for the Brazilian Pavilion.
How did you develop the idea for the installation?
First thing I did was to create a system which was transformed into sculptures, photos and a video. The works are inspired on idioms that are allegories for the body. They refer to common feelings with which we express ourselves every day. Funny thing about them is that they also communicate the political temperature of these times dominated by social media. So, I invited the public "to go in one ear and out the other," the title of my installation at the pavilion, where I built two large ears, one at the entrance of the pavilion, the other at the way out.
Last year Brazil was very messed up due to the presidential election process and there was a political undertone to your Biennale installation.
Yes, in the pavilion the public were greeted by a "rotten finger" ready to press the electronic voting ballot, to remember our responsibility when voting.
You again resorted to your smart play with idioms for the title "Suar a camisa" (Working up a Sweat), an installation exhibited at the MCA Chicago in 2014, and in a collective show in the Palais de Tokyo, Paris, in 2022, and present in your retrospective at the Pina. What is the core idea behind the installation?
"Working up a Sweat" is a collection of 120 sweaty t-shirts. They are company uniforms with their characteristic logos that have been worn by workers who really have to sweat day in, day out to carry out their hard-earned jobs. The battalion of t-shirts without the bodies refers to the invisibleness of these bodies that make everything happen in our cities, and how we're not aware of them. To gather them I negotiated every t-shirt, one by one, with each wearer. The experience, in turn, transformed me into one of those unseen individuals. I street-casted the t-shirts myself so I also had to "work up a sweat" under the scorching tropical sun to gather them all. Interestingly the rancid odor of the sweat in the t-shirts sparked a reaction from the viewers which otherwise are totally unaware of this mass of invisible professionals about town to deliver things at a fast pace to make our lives more comfortable.
The first project that generated an international buzz around your name and your most renowned work up to now is the twenty-three-minute short film "O Peixe" (The Fish, 2016). Now it is in the François Pinault Collection and shows in February at the Bourse de Commerce-Pinault Collection in Paris. Tell us about its pathos and tragedy and why is this short so relatable? 
Surprisingly, the film reached out to the feelings of more people than I could ever predict. It is about a group of fishermen of my home state of Alagoas who embrace the fish when they fish them out of the water as a farewell embrace. It's both an act of tenderness and love toward the fish but also an act of violence since it is the embrace of death. To my amazement the video resonated with crucial issues of today's world because our actions as the dominating species have serious consequences on the natural world as result of our cynical irresponsibility.
Among the works in your current Pina retrospective is "Museu do Homem do Nordeste" (Museum of the Men of the Northeast), exhibited at Galeria Vermelho in São Paulo in 2013, and at the Museu de Arte do Rio (MAR) in Rio de Janeiro in 2015. Tell us about the homoerotic component in this work.
In 2012, through classified ads in a newspaper, I invited workers to pose for my poster of the Museum of the Men of the Northeast, which is on show at the Pinacoteca de São Paulo Pina collection. The work is a parody since I borrowed the name from the historical museum founded in the 1970s in Recife by respected Brazilian sociologist, anthropologist and historian Gilberto Freyre. By creating my double on Freyre's museum I tackle important historical issues about a museum dedicated to our country's colonial past and our nation's identity through the word "man" in its title which leaves out women along with the diverse identity of genders of an entire society and its culture. The discussion also highlights art's pedagogical role which is something I firmly believe in. On the other hand, the sexist title in my own work was also highlighted by the fact I only used images of men as if the museum was solely dedicated to men and masculinity. In Brazil, to expose a macho culture such as ours through a homoerotic point of view is seen as a deliberate provocation. It was also a personal challenge because I was born and brought up in this culture where homophobia to this day is still powerful and omnipresent.
"Jonathas de Andrade: O rebote do bote" (Pounce and Bounce)
Through February 28, 2023
Curated by Ana Maria Maia
Pinacoteca do Estado
Edifício Pina Estação, São Paulo
@pinacotecasp
"Jonathas de Andrade: OLHO – FAÍSCA" (EYE – SPARK)
From January 18 to April 30, 2023
Curated by Joao Mourão and Luis Silva
MAAT (Museum of Art, Architecture and Technology), Lisbon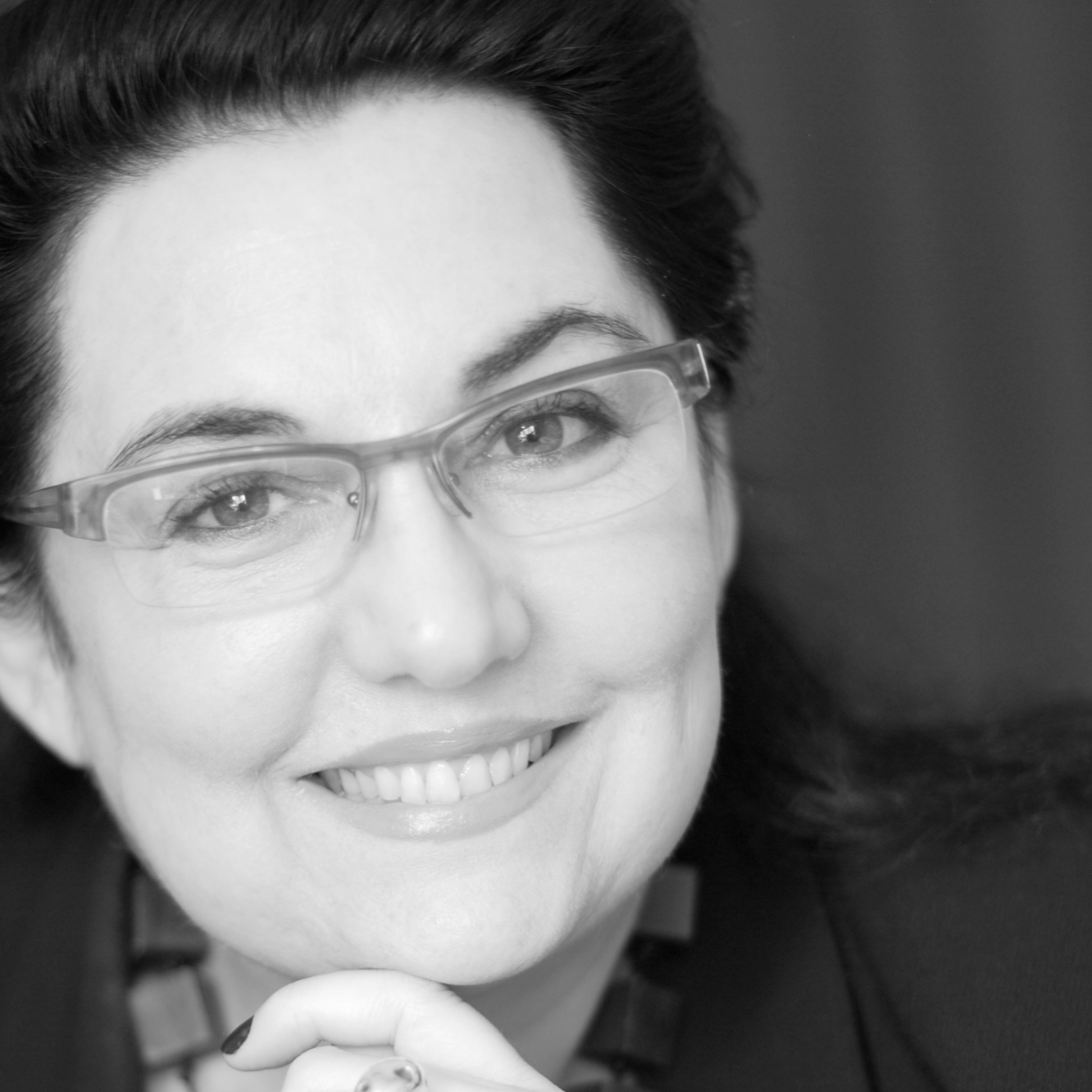 Rio-born Cynthia Garcia is a respected art historian, art critic and journalist fluent in five languages stationed in São Paulo. Cynthia is a recipient of the 2023 APCA (Paulista Association of Art Critics) award as a contributing editor of Newcity Brazil since its founding in 2015. Her daughter America Cavaliere works in the contemporary art market and her son Pedro Cavaliere, based in LA, is in the international DJ scene.
Contact: [email protected], www.cynthiagarcia.biz