Through the end of October, São Paulo's MASP museum stages thirty portraits from the acclaimed "Dalton Paula: Brazilian Portraits" series. In 2020, the artist from Brasilia, who lives and works in Goiânia, Goiás state, landed his first New York solo show, "Dalton Paula: a kidnapper of souls," at the Alexander and Bonin Gallery with works from the series now displayed at the MASP. Paula also placed eight works from the celebrated series in the ongoing, current MoMA collective exhibition "Critical Fabulations."
The idea began with two 2018 portraits, João de Deus Nascimento and Zeferina, both on display, and evolved into a succession of portraits in the same fashion and dimension following a strict uniform system. In an association of early Renaissance portraiture and an I.D. photo, each portrait depicts an African or Afro-Brazilian man or woman painted on a bisected canvas (totaling sixty-one-by-forty-five centimeters), with twenty-two-karat-gold leaves over the hair, all of them with the same pale blue background. It is the artist's postmortem homage to leading figures, who fought from the late eighteenth century to the early twentieth century for the rights of Brazil's Black population, but were erased from official history, center-staged by the dominant white population.
They all hold their head high, look regal with their head of hair in gold leaf, and direct their sustained gaze in the same direction, at the viewers' eyes. You may question "isn't the monothematic portrayal boring?" The portraits show searing eyes that seem to vibrate on the canvas and, a tip for its full appreciation, give yourself time to read the small two-paragraph biographies that tell the poignant plight of each of these freedom fighters who were forgotten, died in poverty or killed for their beliefs, but were vital for the nation's social architecture and its march toward human dignity.
Forty-year-old Paula's painting, performance, installation, photography and objects attempt to reshape the historical panorama through revisionism and reconsideration of the contributions of Brazil's Afro-descendant population. In 2016, he participated in the thirty-second Bienal de São Paulo, and the following year at The Atlantic Triangle exhibition at the Goethe Institute, Lagos, Nigeria. His work is found in collections such as the MoMA, Museum of Contemporary Art Chicago, the Museu de Arte de São Paulo (MASP), and the Pinacoteca do Estado de São Paulo. Also known as the Pina, the Pinacoteca displays the artist's installation "Rota do Algodão" (Cotton Route), curated by Pina's director Jochen Volz, through January 30, 2023.
Artist Dalton Paula:
"These paintings portray Black leaders who were silenced in Brazilian history. Blacks make up more than half of the population in Brazil, but power is dominated by white people. In 2018, when I made the first two portraits—Zeferina and João de Deus Nascimento—what inspired me was the lack of historical images of Black people. The only photos and paintings objectified Blacks. In my portraits, I seek to create a new history."
Glaucea Britto, MASP assistant curator, explains in the exhibition catalog the shared experience of identity that bring together the men and women depicted in the portraits.
"This is an experience that, as complex and contradictory as it may seem, can be a shared social experience of identity for most of the Brazilian population: my grandfather's grandfather, his great-grandmother's mother, our first African ancestor who arrived in Brazil, and so on, could be among the subjects portrayed. They could be there amongst Paula's portraits, identified by name and embodied in gold, black, and blue to fight a last battle that honors their memory and can restore a considerable part of our history by creating strategies to face the challenges posed by a structurally racist system within the art world and its history. In this sense, the white challenge continues to be white itself, in the various meanings of the word, a hue, which dominates our gaze and ways of seeing, but would still only be able to see itself anew through the critical presence of other colors and values. (…) Most of those portrayed in the series were men and women enslaved in Brazil, some were kings and queens in the African continent. Considering that in Afro-Brazilian traditions the head is sacred and associated to divinities, knowledge and ancestry, Dalton Paula praises this crowning body part through the material he uses to adorn it, twenty-two karat gold leaves."
Historian and MASP guest curator Lilia Schwarcz on why the artist acts, in her own words, as a "kidnapper of souls" and why there is a "presence of absence" in the portraits. "Kidnapper of souls" was used as the title for the artist's first solo show in New York at Alexander and Bonin in October 2020. Schwarcz is also the author of the bios that accompany the seven portraits below.
"While white people were portrayed with a haughty and arrogant air, most evident in the bourgeois portrait, enslaved people were painted in a submissive stance. This pervasive visual rhetoric implied that those portrayed as a 'type' lacked individuality and were but silent bodies. The group of portraits in Paula's work make up an affectionate gallery. The artist, as a 'kidnapper of souls,' searches for a reason in the present and does not cover up the violence of the past. This is why each portrait is painted on two panels, creating a line that bisects the subject. After all, the stories of these heroic men and women who lived at the margins of the Afro-Atlantic route were themselves cracked. We have but their memories, now unified. Dalton Paula is absolutely right. To restore the dignity and pride of the forgotten protagonists, most of them enslaved, to relive their visual memories, to make Black people the protagonists of their individual and collective stories, not left behind in secondary roles, is what makes this portrait gallery unique in art. Images are not whitened or domesticated, on the contrary, dignity is given back to those who have been silenced by the colonial records. Reason why this portrait gallery displays a moving and embarrassing 'presence of absence.'"
MoMA's Thomas Lax—who curated the museum's ongoing exhibition "Critical Fabulations," that includes eight portraits by Paula, six donated to the museum's collection—describes on the museums website how the artist solved the issue of not having the actual images of the subjects to refer to. Lax is also a writer and scholar specializing in Black art and performance.
"Paula created this new history by making portraits of Black Brazilians whose likenesses were not readily known. To do this, he photographed residents of the Quilombo Alto do Santa Ana. Quilombos are communities of Black resistance, established in Brazil starting in the sixteenth century. The photographs of contemporary Quilombo residents became the basis for these portraits. Paula depicted his subjects in traditional dress and named them after historical figures."
Zeferina was of Angolan origin. She arrived in the first half of the nineteenth century at Salvador, Bahia, as a child with her mother who taught her ancient African knowledge. At the Quilombo of Urubu (quilombo being settlements founded by slaves), she organized the escape of enslaved and Indigenous people and planned to invade the capital city of Salvador to kill the white population while guaranteeing the freedom of the captives. The invasion did happen, but her group was defeated. Zeferina was killed in the public square for all to see.
João de Deus Nascimento: little is known of this man whose name translates as John of God and is described as pardo (brown), who became one of the leaders of the Baiana Insurrection (1798) at the capital city of Salvador, Bahia, the most radical colonial revolution. He had been granted freedom, was a tailor by trade and, politically, followed the ideas of the French Revolution, advocating the end of the monarchy in Brazil. The insurrection ended with forty-nine people arrested and four sentenced to death, among them, João de Deus.
Manuel Congo, as his name indicates, was born in the Congo. In 1838 he led one of the largest slave revolts of the nineteenth century in Rio de Janeiro's slave-owning, coffee-growing region. The deployment of the National Guard troops resulted in killings, arrests, trials and convictions. A blacksmith by trade, expert in manufacturing weapons, Manuel Congo was accused of being both a leader of the revolt as well as a quilombo king. (Quilombos were settlements founded by slaves). In 1839 he was sentenced to death by hanging.
Mariana Crioula was an enslaved woman born in Brazil who worked as a mucama (female house slave) and seamstress for the family of a captain major, owner of a coffee plantation with hundreds of slaves in Rio de Janeiro state. The slaves of the neighboring farms united and revolted against their inhuman condition.  The National Guard pursued the rebels and Mariana Crioula was pointed out as one of the leaders of the revolt. Police documents state that she "called herself queen" and "only gave herself up under blows." Her motto, "To die, yes, to surrender, no," attests the importance of women in the slave uprisings.
Pacifico Licutan, an African Muslim of Youruba-Nago origin, known as Bial, participated in the Malê revolt Muslim slave rebellion in 1835, during the regency period in the Empire of Brazil, one of the largest uprisings in the country's history of enslaved people. The Malês were harshly repressed and, finally, defeated. Licutan was arrested and pawned by the Justice as payment of debts accumulated by his master. Some were sentenced to death, others deported to Africa. Licutan was flogged with 1,200 lashes.
Maria Firmina dos Reis (1822-1927) was a trained primary school teacher and author.  In 1859, her novel with abolitionist ideals, "Ursula," was published, followed by a literary output writing poems, puzzles, riddles and short stories published in newspapers and literary periodicals. In 1880, she founded a mixed and free school. Seven years later she published, "A escrava" (The Slave Woman), her short story against slavery. In 1888, the year of the abolition of slavery in Brazil, this cultivated mixed-race woman, daughter of a white mother and Black father, wrote the lyrics and melody of the "Hymn for the Liberation of Slaves." Firmina passed away poor and blind in 1917. Like many Black women, her name was forgotten and only recently regained visibility.
Assumano Mina do Brasil, better known as Pai (Father) Assumano, was a prince of Alufas from West Africa where he learned his religious practices to later become a respected pai de santo (priest in Afro-Brazilian religions) in Rio de Janeiro, then capital of Brazil.  Among his regular clients were senators and famous musicians who visited him attracted by the medicinal herbs he concocted. In 1927 he was arrested, prosecuted for false spiritism and fortune-telling, and accused of illegally practicing medicine. Six years later at the age of fifty-three, Assumano died.
"Dalton Paula: Brazilian Portraits" (Retratos Brasileiros)
Through October 30, 2022
Curated by Adriano Pedrosa, MASP artistic director, Glaucea Britto, MASP assistant curator, and Lilia Schwarcz, guest curator
MASP (Museu de Arte de São Paulo Assis Chateaubriand), São Paulo
"Dalton Paula: Rota de algodão" (Cotton Routes)
Through January 30, 2023
Curated by Jochen Volz
Pinacoteca Luz Building / Praça da Luz
"Critical Fabulations"
Ongoing collection exhibition
Curated by Thomas Lax
Gallery 214, MoMA, New York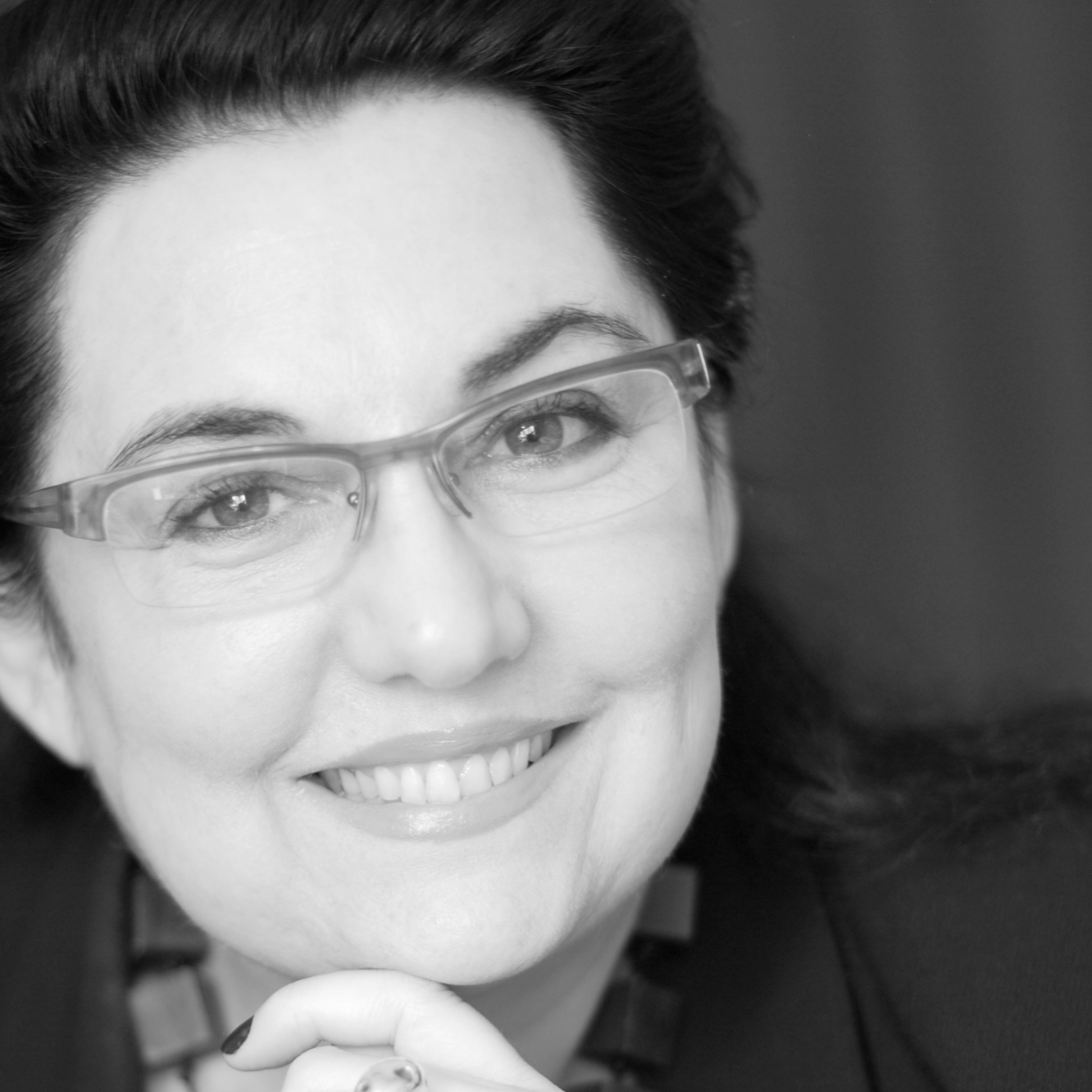 Rio-born Cynthia Garcia is a respected art historian, art critic and journalist fluent in five languages stationed in São Paulo. Cynthia is a recipient of the 2023 APCA (Paulista Association of Art Critics) award as a contributing editor of Newcity Brazil since its founding in 2015. Her daughter America Cavaliere works in the contemporary art market and her son Pedro Cavaliere, based in LA, is in the international DJ scene.
Contact: [email protected], www.cynthiagarcia.biz