With a surname that translates into "lucky devil," Luiz Carlos Felizardo is a photographer's photographer, noted for his mastery of the technique and expertise in the now lost art of the darkroom print. This virtuoso of black-and-white photography, who is also a brilliant essayist and guitar player, currently exhibits "MADE IN USA, the Photography of Luiz Carlos Felizardo (1984-1985)," a selection of twenty-three black-and-white photos taken in Arizona during the period of his Fulbright scholarship when he was mentored by the late artist and photographer Frederick Sommer (1905-1999). The show takes place in São Paulo at Pablo Di Giulio's Galeria Utopica, an AIPAD-member gallery specializing in vintage photography. All the photos are vintage prints developed by Felizardo according to the tradition of the North American darkroom where Sommer, who was born in Italy and grew up in Brazil, was an acclaimed expert.
Internationally exhibited and with books published, seventy-three-year-old Felizardo, who was born and lives in Brazil's southernmost state capital of Porto Alegre, is married to Isabel Locatelli, or Bel, for short, an enterprising social communication and advertising professional, with expertise as a cultural producer. Since 2006, when Felizardo was diagnosed with Machado-Joseph Disease (MJD) and began using a wheelchair, Bel has been paramount in managing his work activities. "In the early stage of my illness, when I lost my mobility, I turned to the computer and found out it can also work as a zoom. From then on I began to work with the computer and a scan," explains Felizardo.
Renowned critic Rubens Fernandes Junior, author of the exhibition's curatorial text, says about this exceptional professional whose life's work amounts to 18,000 negatives: "Luiz Carlos Felizardo is an artist with profound technical knowledge and esthetic sensibility, who believes in discipline and the rule of rigor to surprise us. His profound technical understanding, which comes both naturally and through expertise, enables his always astonishing conceptual creation. He lived in the U.S. on and off, close to Frederick Sommer, one of the great photographers of the modern era, who became his mentor, from whom Felizardo learned to capture the mysteries of daily life. 'Made in USA' is an homage as well as a memorable series of photographs that brings back the pleasure of looking at life in silence."
Felizardo, looking back when did you first become aware of the photographic image?
It began to blow my mind as a kid through the pages of Life magazine my father subscribed to.
Tell us about your early days as a photographer. 
In 1973, when I started as a professional photographer, I did a lot of traveling. For clients I photographed in color, for myself I used black-and-white film. It was a matter of choice, of taste. A soft, grainy negative contains all the hues, it contains whites, light gray tones, medium grays, dark grays, and so on, until black, and black can have a fantastic range of tonalities. The variation is endless.
What are some characteristics of your light? 
Most of my work is done in natural light. In a photo it is crucial to have a light bathing the subject as well as the light that doesn't bathe it, the shadow. So, it is left for the photographer to decide: to open the camera's diaphragm or to close it. The more you open the diaphragm, more light will bathe the dark areas, but there is a trick, to shoot the image in low lights and develop it in highlights. The result is the image is highlighted.
How about your attachment to the large format?
I remember vividly my attachment to the large format. Large format is a negative, the small being four-by-five inch, equivalent to ten-by-twelve centimeters. It has ten times more silver grains than a 35mm negative. Which in the end means a more perfect image, more accurate, a more well-defined magnification (the reproduction ratio).
Another trick of the trade?
I always worked with a tripod not to blur the image. A sharp image is better than a blurry one. Nothing can fix a blurry image.
Who was your first artistic influence? 
Gustave Doré (nineteenth-century French artist, printmaker, illustrator) was my first artistic influence, one that later echoed in my photographs. In his drawings and etchings, the tonal richness he achieves in the details has a fantastic vitality. I was totally mesmerized by his work, I wanted to achieve in my photos what he did in his drawings.
What photographers do you admire? 
Edward Weston, Frederick Sommer, Garry Winogrand, Emmet Gowin, Henri Cartier-Bresson, Josef Koudelka and Brazilian photographers Cristiano Mascaro, Thomaz Farkas, Pedro Vasques, João Urban and Otto Stupakoff.
You mentioned Frederick Sommer, tell us about your Fulbright scholarship when Sommer became your mentor. 
In 1984, I received the CAPES/Fulbright Scholarship which gave me the opportunity to spend a year under the supervision of Frederick Sommer (1905-1999) in Prescott, Arizona. Fred was skilled in several arts, a generous person and knowledgeable mentor, we became close friends. He never gave me classes in the traditional sense, instead all I did was produce tons of negatives and Fred's job was to edit them. In our first encounter, I showed him a picture I was very proud of that I had done in Brazil. He said: "Don't get me wrong, I think there's something missing in this photo." I said to myself, how the hell does this guy know what's missing in a photo?
What else remains from that experience in the United States?
The year I spent with Fred I explored the varied landscape of the southwestern U.S. with its traces of the Old West.
You photographed Zabriskie Point, brought to fame in Antonioni's 1970 cult film of the same name. 
During my Fulbright scholarship, I was eager to see with my own eyes Zabriskie Point in Death Valley. Antonioni's movie had been a major cult symbol during my youth. Why would such a poetic name be given to such a dull place known for the heat and being under sea level? It was mid-winter when I finally got there. I photographed a unique desert made up of mesmerizing, undulating hills, insanely aligned. However, the reason for its intriguing name was a big disappointment. It was named for the vice president of the company that used to explore borax in the region.
Tell us about the portrait of Foguete, the greyhound.
I can't stand dogs barking, but I'm a loving admirer of all their other qualities. In Brazil's southern border greyhounds are very common. On my Uncle Chico's farm there were several dogs, among them three greyhounds. This photograph is from 2009, I had done shooting at a friend's farm when I saw Foguete (Rocket)—a proper name for a greyhound—coiled resting on the cement floor. Foguete was in a weird position only greyhounds can comfortably coil into.
It seems you don't like most of what is written by critics on photography. 
Most of what is written on photography by the so-called "intellectual and academic circles" is pretentious, overelaborate, only to show off the author's pseudo-erudition rather than to address the ideas clearly. I get profoundly irritated.
Let's wrap up with your legacy, what are you planning for your precious archive that amounts to 18,000 negatives?
My photo negative collection is presently well-stored, preserved and organized. At the moment we're scanning and cataloguing all the negatives. Hopefully in the near future they'll become part of the collection of a Brazilian or foreign institution and used in publications, exhibitions and research as a record created by a Brazilian photographer.
MADE IN USA, the Photography of Luiz Carlos Felizardo (1984-1985)
Through October 22, 2022
Galeria Utópica, São Paulo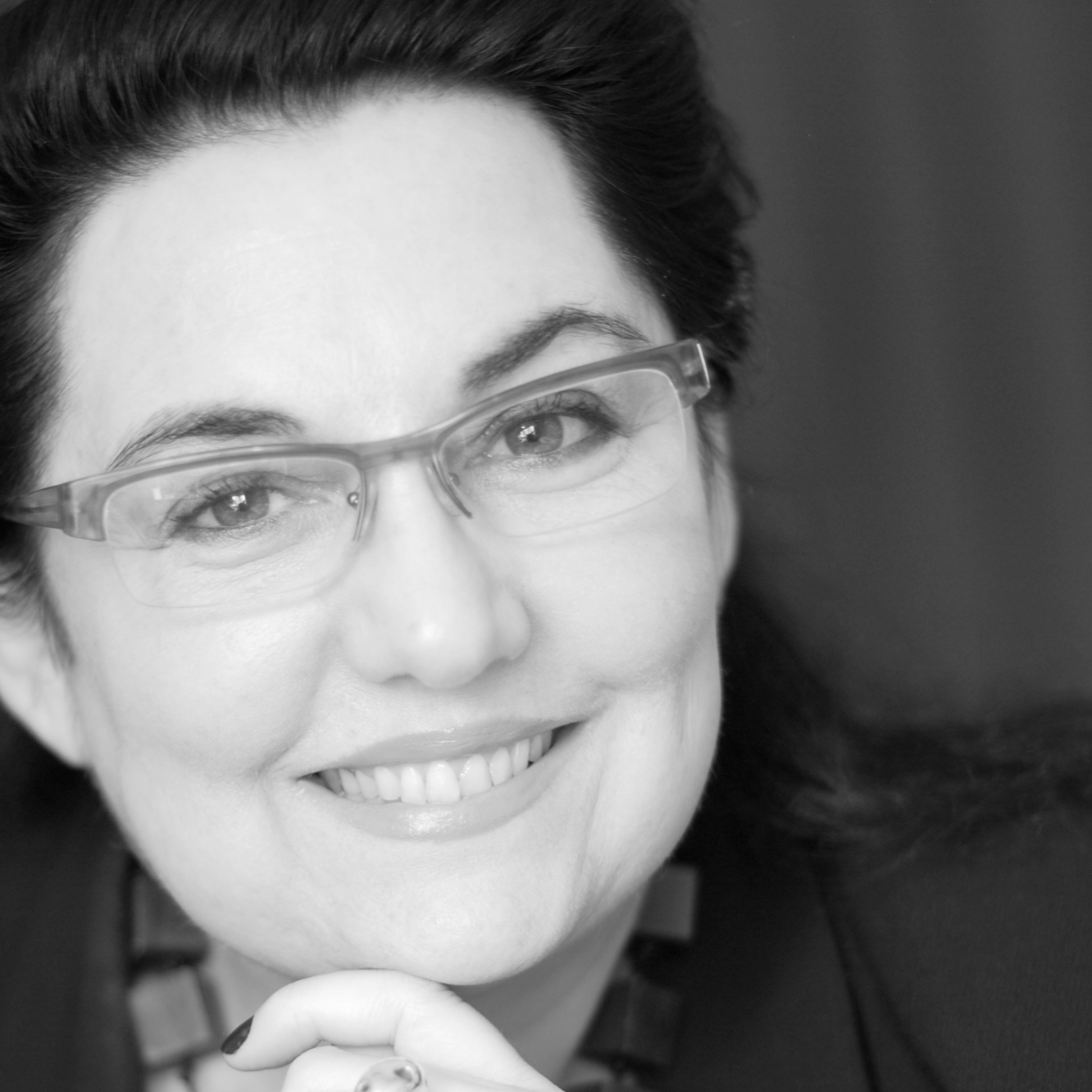 Rio-born Cynthia Garcia is a respected art historian, art critic and journalist fluent in five languages stationed in São Paulo. Cynthia is a recipient of the 2023 APCA (Paulista Association of Art Critics) award as a contributing editor of Newcity Brazil since its founding in 2015. Her daughter America Cavaliere works in the contemporary art market and her son Pedro Cavaliere, based in LA, is in the international DJ scene.
Contact: [email protected], www.cynthiagarcia.biz