Photographer Claudia Jaguaribe's solo show at Galeria Marcelo Guarnieri in São Paulo, "Quando eu vi a flor do asfalto (When I Saw the Asphalt Flower)" is a multidimensional observation in self-expression. It is focused on the conflicting clash between the natural environment and modern culture, a subject she has pursued since 2005.
Spread out in two large rooms, the montage of vibrant polychromous work-in-progress shows a dialogue between six independent series while offering escapism into verdant gorgeousness. The exhibition takes you on a walk in a hybrid imaginary garden with layers of lush tropical foliage, meanings and supports. Bringing them together and seeing them as a whole is quite something.
Her willingness to test the boundaries of photography in the present exhibition begins with the 2008 "Quando eu te vi (When I Saw You)" series of vertical depictions focusing on the cylinder form of tropical tree trunks with its microcosms of textures. Then comes surreal abstractions of carefully layered amorphous forms floating over a white background or a waterway ("Confluência" series). A photo series capturing bluish foliage—with each serial image unified by a white circle—stresses a dialogue between the roundness of the tree trunks and the structural tubular blue pillars of the bluish stilt-house, home and sanctuary of architect Lina Bo Bardi (designer of MASP museum, married to museum founder Pietro Maria Bardi), where the iconic couple lived amid one of São Paulo's last patches of urban forest ("Jardim de Lina" series). Another dialogue, this time between Concrete Art and tridimensionality, shows tropical flora over four constructive-inspired photo-sculptures that can be playfully assembled, one inside the other, to form a large flat puzzle ("Jardim Imaginário" series). Jaguaribe's expansive talent and interests are also illustrated by a unique edition of an eight-inch dark bronze cactus sculpture ("Cactocéia" series) and a book.
Bookworm Jaguaribe loves to co-design her own books according to the subject matter she ventures into. Since the first one, published in 1993, the seasoned photographer has launched twenty publications in different formats focusing on themes dear to her questioning: portraits, cities, city dwellers, athletes, but her main subjects remain the natural environment of her native Brazil. The exhibition opening launched the sophisticated bilingual French and English book, "Asphalt Flower," beautifully printed in two limited editions of fifteen (with a photo print included) and 500 by Éditions Bessard, Paris. The publication contains pages folded into accordion style in the Leporello technique that spreads into long, luxuriant, vibrant compositions. The book's European launch, coordinated by editor Pierre Bessard, will happen during Paris Photo in November.
Like any true artist, her work derives from the complex, multifaceted nature of her own identity. The photographer (with the same family name as the Jaguaribe River, the longest in the northern state of Ceará) lived abroad and studied art history, fine art and photography at Wellesley College and Boston University, where she made her first steps to finally embrace fine art photography in the 1990s. The conceptual undertones of her work include video and installation, not present in the current exhibition.
The complexity of Jaguaribe's creative ecosystem can be admired in museum collections in Brazil and abroad, among them, MAM/SP (Museum of Modern Art), São Paulo; Inhotim (Instituto de Arte Contemporâneo), Minas Gerais state; Itaú Cultural and Instituto Moreira Salles, both in Rio de Janeiro; Victoria and Albert Museum, London; Maison Européenne de la Photographie, Paris; Istituto Italo Latino Americano (ILA), Rome; and Hangar Art Center, Belgium. In the United States, she has exhibited in San Francisco, Washington, Miami and more recently at the Bruce Museum, Connecticut and the Armory Show, New York.
Claudia, you photographed the natural world before the environmental chaos the world now witnesses. How did that begin?
I've been hearing about environmental issues for many years. In the 1970s, my father, a sociologist, was a member of the Club of Rome, an organization of intellectuals and business leaders whose goal was to discuss pressing global issues. Very young I became aware about the disastrous consequences of unlimited growth because it was a topic of conversation in our family. In the mid-nineties, when I moved from Rio to São Paulo, the little to no exposure to green spaces and the absence of nature in my daily life in the metropolis started to weigh on my mind and became an issue. In Rio, we're not so aware because nature is woven into the fabric of the city. In São Paulo, the absence made me ponder.
Your current show is a work in progress where you display several series. How do you explain the multiple supports?
A fundamental part of my work process involves reworking images that I produced along the years that are then reedited according to a new project or research. In the last three years I went through several archives and spent a great deal of time on the computer developing new, complex series that demanded a lot of studio time. The "Jardim Imaginário" (Imaginary Garden) series, now on display, is an example. For many years I photographed Brazil's natural environment north and south, from the Inhotim Park to the Amazonas region. This process has matured not only my eye, but my concept regarding how we now experience the natural world and how we relate to the environment, that has become a significant axis of contemporary culture. My concept of garden is designed as a reflection of today's society. My gardens are made of asphalt, burnt land, abandoned areas, places where urban life thrives, but where nature in its own free, rebellious way is reborn.
Now let's move on to the "Asphalt Flower" series, on view for the first time.  
In "Asphalt Flower" I moved further on in my research, but it still remains a consequence from my original series. Pictorially I wasn't very concerned about registering reality to create a symbiosis between nature and the culture of form in the asphalt. It's interesting to highlight that asphalt is an old element from the Earth's entrails and people already had knowledge of its uses in the third millennium BC. In Babylon, roads were paved with asphalt. Asphalt is also highly toxic and pollutant, especially for rivers. The other works on display derive, in a certain way, from "Asphalt Flower." They show different phases of my research with each series conveying a concept or form that relates to previous series and the series that come after. It is a never-ending work with each step generating the following work.
You are usually referred to as a photographer, but your work in photography thrives in several supports, do you prefer visual artist instead? 
It really doesn't make a difference because my work is based on art history that helps me to reflect about my production in a fluid way.
How did you begin in photography? 
I began as a professional commercial photographer. The medium of photography always attracted me because of its strong interaction with art and the outside world. Gradually I began incorporating other areas because by then traditional, bi-dimensional photography wasn't enough for me. I risked experimenting and incorporating processes and formats that seemed interesting like engraving, video, sculpture, digital mediums. I enjoy the process of trial, error and success. Of course, I've changed along these thirty years, but the photographic image remains to this day at the basis of my work.
Do you study nature or botany?
In reality my interest in nature comes from its opposite. All of us being more and more connected to the virtual world and distanced from the natural world made me wonder why we are growing apart from our natural origins. Robots and AI are a reality, but we all still have our desires, our ancestral needs. Where do we stand? Like never before we are confronted with the possible depleting of Earth's resources. How to tackle these issues form the basis of my research in nature. I'm not concerned about botany per se but rather to the experiences related to man's relations with the natural environment in this pressing moment where we interrogate these limits, such as philosophers like art curator and philosopher Nicolas Bourriaud urge us to reflect about.
We celebrated artist and activist Frans Krajcberg's centennial anniversary a year late due to COVID. Did you ever meet him? Do you feel a relation between your oeuvre and his? 
No, I never met him personally, but I feel he is always very much present. Now we begin to understand the depth of his vision and the importance of his work because we're suffering pressing environmental issues he was able to predict.
What other artists nourish your experiments in photography? 
Mine is a plural mind, so I have many interests. I believe what is most significant is to be aware of what is going on in the arts and culture in general. I'm convinced there is a collective unconscious where creative people influence one another generating a feeling of the times. Museums, studios and even art fairs collaborate in this information network that is central for the construction of the artist's narrative because it exposes the work to different worlds and also helps situate the work. I admire many artists: Joel Meyerowitz, Cindy Sherman, Sophie Calle, Wolfgang Tillmans, William Kentridge, Francis Bacon and others who have helped to expand the way art is produced. In my early stage I strived to understand their creations. Now that I have established my own method and personal narrative, I look into their work as in a conversation or a collaborative dialogue. For family reasons I went to school and college abroad. Later on I left Rio, where I was born, for São Paulo. With all this moving around, I've always felt at ease with changing contexts and been motivated by challenges. In my work I'm interested in Brazilian issues that define our daily lives, our culture and our peculiar ways of artistic expression.
To wrap up, what can you say to the young generation who dream of becoming artists?  
Don't be afraid to be the most personal possible in your work, and don't be afraid to make mistakes. The artistic process can be very different from one person to the other. There are some who early on find their way while others take longer. The important thing is to try to understand your own process and, if you truly devote yourself, that is bound to happen. During this process it is good to have someone by your side with whom you can critically discuss your work. This person can be a friend, a gallerist or someone who you trust will be able to contribute with an experienced view.
Claudia Jaguaribe: "Quando eu vi a Flor do Asfalto (When I Saw the Asphalt Flower)"
Through September 24, 2022
Galeria Marcelo Guarnieri, São Paulo
galeriamarceloguarnieri.com.br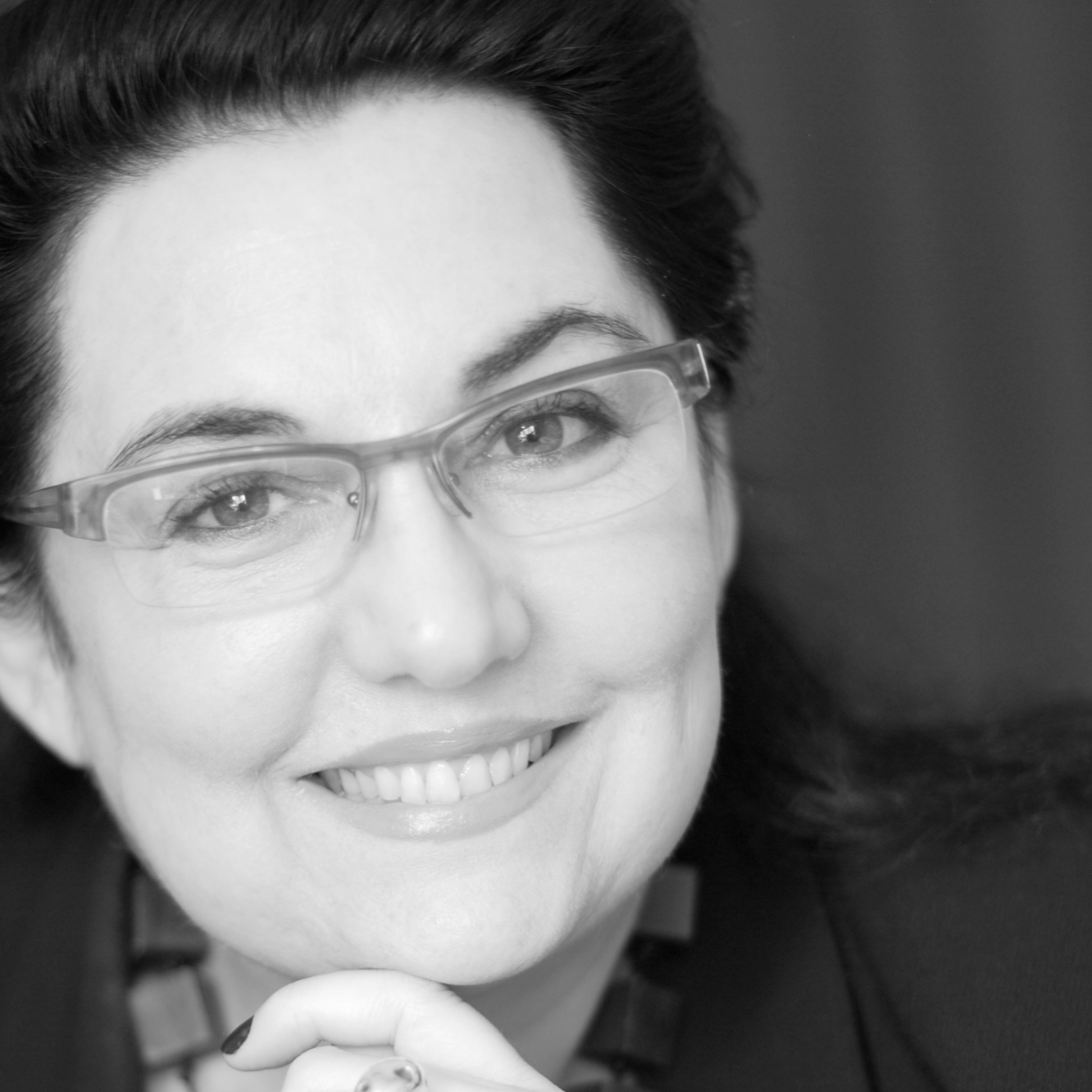 Rio-born Cynthia Garcia is a respected art historian, art critic and journalist fluent in five languages stationed in São Paulo. Cynthia is a recipient of the 2023 APCA (Paulista Association of Art Critics) award as a contributing editor of Newcity Brazil since its founding in 2015. Her daughter America Cavaliere works in the contemporary art market and her son Pedro Cavaliere, based in LA, is in the international DJ scene.
Contact: [email protected], www.cynthiagarcia.biz