Is the São Paulo art market big enough for two fairs two weeks apart? That's the million-dollar question in the Brazilian art world. All this because the eighteenth edition of SP-Arte suffered a "block tackle" attempt (in Portuguese tentar tirar a bola)—to use soccer jargon—by the inaugural edition of ArtSampa, founded and managed by Rio de Janeiro organizers of ArtRio. With Sampa in its name (a nostalgic way to refer to São Paulo, coined by composer Caetano Veloso), the new fair opened with thirty-nine galleries and fourteen art institutions and around 8,500 visitors, according to its organizers; it ran from March 17 to 20. The issue is not about having two fairs in São Paulo—the local market absorbs them as you will read below—but the strangulated calendar caused by the new fair. SP-Arte traditionally runs in early April, this season from April 6 through 10. The changing landscape built anticipation and excitement, making sure the art market stays hot. It proved one thing: the São Paulo art market is bustling again.
Another coincidence: both fairs are housed in two modernist buildings from the 1950s by architect Oscar Niemeyer, in the same stretch of grass at Ibirapuera Park, the town's main green lung, where art collectors have flocked since 2005 when SP-Arte was founded in the Bienial Pavilion. A few meters away, occupying the recently restored beautiful dome building known as Oca (in Tupi-Guarani language, Brazilian indigenous communal housing), ArtSampa attracted a majority of small galleries. The two venues are picture-postcard places, no problem here.
However, to the art market the closeness of the events created a Shakespearean dilemma: to be or not be in the new fair? To be or not be at SP-Arte? Do both? The director of a well-known medium-size gallery with branches in two cities, who prefers not to be identified, points out: "To participate in five different art fairs during the same season in five different cities makes for a whole different marketing strategy." Another well-seasoned professional, who also asked not to be named and owns a small-size gallery, skipped ArtSampa and is on view at SP-Arte, concludes: "ArtSampa was heavy-handed swooping in the calendar. For most small Brazilian art galleries to pay the installments of two fairs days away is heavy on the pocket, on top of that a first-time fair is a gamble. Small galleries have small budgets and small artist portfolios; to offer different works in two events in the same town in a tight schedule is challenging. Will ArtSampa knock SP-Arte off the pedestal? Only the future will say. ArtSampa has a long way to go and lots to prove. Let us hope this is a prelude of an enriching orchestration for all."
Based in São Paulo with a branch in Zurich, Switzerland, Kogan Amaro is a successful medium-sized gallery that has shown at SP-Arte since 2018 and also participated at ArtSampa's inaugural event in mid-March. Gallery director Marlise Corsato says: "SP-Arte and ArtSampa have distinct propositions. ArtSampa had a major presence of small galleries and was well-organized. We showed a solo of artist Adriano Machado and our expectations were one-hundred-percent fulfilled. However, two fairs a few days apart is complicated, especially for small galleries."
Graphic designer Marcelo Pallotta founded MAPA in 2015, focusing on Brazilian modernist art from the 1950s to the 1980s, a smart move since most galleries focus on contemporary artists. His small gallery is in the primary market with a handful of centenarian artists with respected careers, like Jandyra Waters aged 101 and her sister Ismênia Coaracy, 103 years old, along with well-known mid-career artists like Roberto Micoli. The gallery is a fifth timer at SP-Arte, had a stand at ArtSampa, and in-between the two took part at #ArteCaminha, an art weekend event gathering fourteen galleries at walking distance. This is what Pallotta has to say: "ArtSampa was a charming fair, the Oca building is perfect for a small size art fair. The problem? The tight calendar, bad for the market, hopefully next year it's fixed."
Having accumulated experience in the high-end gallery circuit in her native Rio and São Paulo, art dealer Janaina Torres, also in the small gallery bracket, chose to be in both fairs. Her namesake business was founded in 2016 in São Paulo, and now represents eighteen contemporary artists, among them photographer Kitty Paranaguá and art prodigy Pedro Moraleida, who died at age twenty-two.
Popular among young, wealthy art collectors, medium-sized Zipper occupies a prime, warehouse-style building at avenue Estados Unidos that cuts through the trendy Jardins region. The portfolio exhibits promising artists such as Camille Kachani, Janaina Mello Landini and multimedia artist Rodrigo Braga. Second generation in the art business, young Lucas Cimino has shown his roster of artists at SP-Arte since 2010, the same year his dad, seasoned art dealer Fabio Cimino, opened the family business. The Ciminos chose not to take part in ArtSampa.
Until now SP-Arte stood alone, a mountain not just anyone could climb. Most of the local market's large and mid-size galleries remain under its umbrella. The present edition concentrates thirty design galleries and 130 art galleries, among them nine from abroad, three of them from the United States, including mega player Opera Gallery with its fourteen U.S. and international branches. Let's see what Fernanda Feitosa, founder of SP-Arte, South America's largest art fair in the international calendar, chiefly responsible for the growth of the local market in Brazil nurturing a new generation of Brazilian artists, has to say.
Fernanda, how does the inaugural edition of ArtSampa affect the local art market? 
Art fairs have a substantial role in the market, for most galleries a good percentage of their annual income are generated in these events. Today, the long string of international fairs along with art biennials in every continent makes for a heavy calendar for the main players in the art business. At the same time art fairs generate positive results, they demand a lot of organizing and dedication from the exhibiting galleries. To participate in two events so close in the calendar of the same city demands a lot from both artists and exhibitors, that may be precisely why only a small number of galleries are participating in both fairs. However, the fact that there are galleries and publics with different profiles for both events substantiates our vision on the strength of the market we have helped to build in the last two decades.
With Delta and Omicron waves in the equation, world inflation on the rise, the political squabbles caused by Bolsonaro's shortsightedness and Putin's brutal war in Ukraine, how do you view the art market? 
Amid all these events, the art market has proved to be very resilient in Brazil and abroad. This demonstrates once more the importance of arts and culture for contemporary society in difficult times. Culture should be a priority in any country that seriously plans for its future. Culture is a collection of behaviors and beliefs that binds society. It is a common good that has a lasting legacy, it is a tool that makes us all reflect on the world around us and on building of a better future for all. Despite the adversities and the commercial aspects, this is the main legacy of SP-Arte and has been our mission since our inaugural edition in 2005.
Is the eighteenth edition of SP-Arte going hybrid?
Our first SP-Arte Viewing Room, totally online, happened in August 2020 with no physical fair due to the pandemic followed by another virtual edition later in November. In June 2021 we produced Gallery Week, a hybrid event to stimulate everybody to come out of their homes again and heat up the art market. Later that year in October for the seventeenth edition of SP-Arte we organized our first hybrid fair, physical and virtual, that took place at ARCA, a 97,000 square foot warehouse in São Paulo's westside, the only edition we produced outside the Bienal Pavilion. We have decided that from now on, all our fairs will be hybrid with a strong, user-friendly digital platform. Both formats complement the other and the virtual format potentially has the advantage of expanding the fair's reach. Our website is an active all-year-long art platform with a non-stop production of content specially produced for the art market. The web is a place with a distinct esthetic experience very much its own, for the eighteenth edition of SP-Arte we produced digital content that complements the physical experience in the fair's ground. For the near future, we are studying the possibility to have born-digital projects, meaning projects that originate in digital form.
The market shows a rise of small galleries. How do you see this trend?  
I prefer the term young galleries. They are usually galleries new to the market, with an average experience of five years and generally have portfolios with a majority of emerging artists. What I find most significant is not the size of these galleries but the fact they exist aimed at the same mission: to discover and present artists, old and young, well-known or new to the market, both to the public interested in art and to those willing to get to know art. The mission of SP-Arte has been since its onset to exhibit and promote new expressions in art.
——————————
With booths at SP-Arte, here are six young galleries with distinctive profiles, that display carefully curated contemporary art programs: Marli Matsumoto Arte Contemporânea, ArtEEdições, OMA, Luciana Caravello, Belizário and Casanova. 
Marli Matsumoto Arte Contemporânea, São Paulo 
Having worked in three of Brazil's most prestigious large art galleries—Luisa Strina, Nara Roesler and Raquel Arnaud—Japanese descendant Marli Matsumoto became reputed in the local art market for her professionalism and sales acumen. It was a natural turn of events when she finally decided to open her namesake space in August 2021. Located in a 1970s modernist house in the artsy Vila Madalena neighborhood, São Paulo's youngest conceptual gallery aims at a dialogue among local and international young artists connected to contemporary issues. The portfolio presently includes six artists (Élle de Bernardini, Elvis Almeida, Gaya Rachel, Juan Casemiro, Leka Mendes, Raphaela Melsohn), but the aim is to represent from fifteen to twenty artists. "I'm still exploring my gallery's possibilities. The art market, here and abroad, is in a period of transition," observes Matsumoto, who is participating in the present edition at SP-Arte as a gallery owner for the first time.
——————————
Art publisher Claudia Marchetti has belonged to São Paulo's art tribe since her late teens when she was an emerging artist. Still donning her beautiful curly mane and without giving up on her personal artistic exploits exercised on weekends in the family beach house, Marchetti's weekdays are hands-on in the office of the art publishing house she founded in 2011. ArtEEdições focuses on limited editions of original works on fine art paper or alternative media of sought-after contemporary international names (Ai Weiwei, Michael Craig Martin, Sarah Morris, etc.) and Brazilians like young mixed-media artist Paulo Nimer Pjota. It falls into the small gallery category and specializes in exclusive, commissioned works with its largest share from partnerships with renowned galleries. Such is the case of the exquisite limited edition of five of the "Book of Fables III" by Sonia Gomes, represented by Mendes Wood, along with another small edition by Andrey Rossi of OMA gallery, both sold at SP-Arte where the publishing house has participated for eleven years.
——————————
OMA Galeria, São Bernardo do Campo and São Paulo 
When Thomaz Pacheco founded OMA in 2013 it was the only private art gallery with a modern approach to commercializing art in his ABC metropolitan hometown, as the greater São Paulo is known. In mid-February of this year the gallery opened a branch in a 1940s house in a charming spot in the Jardins neighborhood. With plans to expand the portfolio, OMA now represents nine artists, most of them from the ABC region, among them Giovani Caramello, Michel Cena7, Paulo Nenflidio, talented figurative artist Marjô Mizumoto and Andrey Rossi, who now has a limited-edition print published by ArtEEdições. Pacheco views his gallery with a strong social responsibility: "Since OMA's onset the gallery has had a character of a cultural institution attracting people interested in the arts and acting as a producer of cultural content, with free activities, talks and art labs for adults and kids to stimulate a natural interaction of the people with the arts." OMA had a booth at the opening edition of ArtSampa and is on its fifth participation at SP-Arte.  This is what he had to say of ArtSampa: "It was excellent—visitors were delighted because the size is intimate but large enough to create a pleasant atmosphere. We achieved our goals, the fair organization was mindful of its responsibilities. ArtSampa enriches São Paulo's art calendar."
——————————
Luciana Caravello Galeria, São Paulo
Gallerist Luciana Caravello has been in the art business for twenty-five years. After nine years at the helm of one of the most successful namesake galleries in her native Rio, based in a two-story house in charming Ipanema, she surprised the art market when she closed its doors during the height of the pandemic. Next she moved to São Paulo and reinvented her business model, now no longer a large gallery. Betting on her well-established name, connections and more in sync with the times, she opted for an office space in a commercial building at Pinheiros (the Pines) neighborhood with a smaller artist portfolio and fewer monthly expenses. Her office-gallery is open for visitation, and exhibitions are now held in partnership with other venues or galleries. For Caravello's seventeenth edition at SP-Arte, she brings artists like Adrianna Eu, Patricia Guerreiro, Danielle Carcav, Ricardo Villa, painter Marcelo Solá and multimedia Alexandre Mazza.
——————————
Belizário Galeria, São Paulo
Less than six months away from its launch, Belizário Galeria is a dream project of friends José Roberto Furtado, Luiz Gustavo Leite and Orlando Lemos, the creative director. The new gallery makes its debut at SP-Arte with a portfolio of twenty-one artists from nine different states from Brazil's north and south, among them Bienal artist Marcos Coelho Benjamim, Maxim Malhado, Victor Arruda and Caio Marcolini, who lives and works in Portugal and has a goldsmith craft degree. Established at Pinheiros, one of São Paulo's preferred creative neighborhoods, the gallery deals in painting, drawing, sculpture object, photography, installation and performance.
——————————
Casanova, São Paulo
Founded in 2014, Adriano Casanova's conceptual art gallery participates in SP-Arte and at international fairs. The gallery works as a hybrid platform focused on new technologies, photography and video, as well as painting, sculpture and installation. With fifteen artists to its name but planning on twenty, he combines a group of emerging artists and well-established Latin American and European names, among them Alice Quaresma, Aldo Tambellini, Ignacio Gatica, Lina Kim, Michael Wesely and Santiago Reyes Villaveces (photo). In February to mid-March this year renowned artist Artur Lescher acted as curator at "Sublime Ordinário," a group show with positive reviews on both floors of Casanova with artists such as Lucas Dupin. The location at the heart of the Jardins in the trendy neighborhood's crown jewel is another of its assets. It is housed in a listed, charming, dead-end street with art deco cookie cutter homes ("vila" as we call in Brazil), a one-of-a-kind architectural housing experience by prolific modernist genius Flavio de Carvalho. Adriano Casanova says: "I find it is vital to reflect on conceptual and commercial strategies in contemporary art while working closely with curators and artists to push the boundaries of art."
18th SP-Arte: Festival Internacional de Arte de São Paulo
From April 6 to 10, 2022
Bienal Pavilion, São Paulo
sp-arte.com/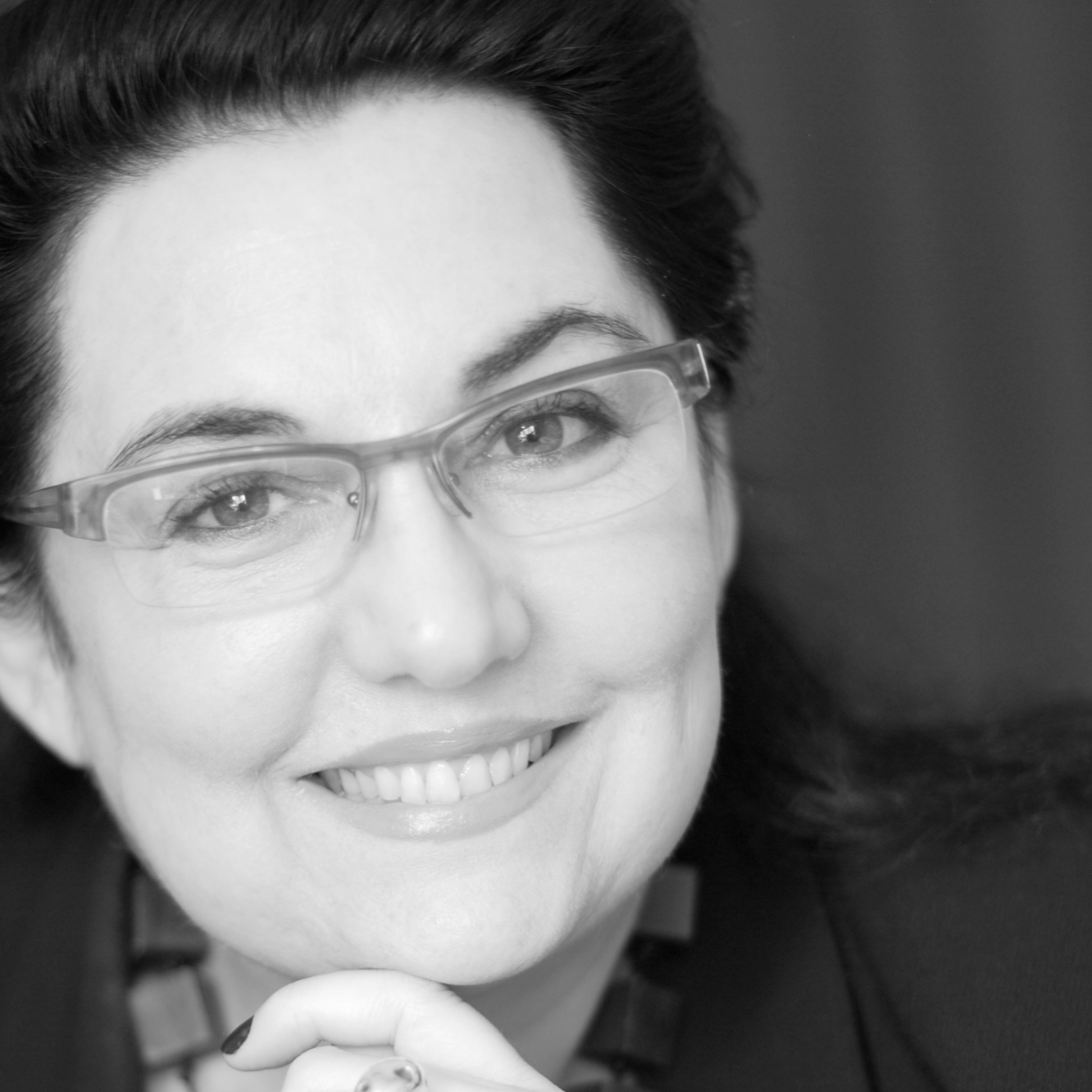 Rio-born Cynthia Garcia is a respected art historian, art critic and journalist fluent in five languages stationed in São Paulo. Cynthia is a recipient of the 2023 APCA (Paulista Association of Art Critics) award as a contributing editor of Newcity Brazil since its founding in 2015. Her daughter America Cavaliere works in the contemporary art market and her son Pedro Cavaliere, based in LA, is in the international DJ scene.
Contact: [email protected], www.cynthiagarcia.biz