Di Cavalcanti designed the official catalog of the Week of 1922. USP Collection and Mario de Andrade Archive. Photo Reproduction Romulo Fialdini.
Di Cavalcanti designed the official poster of the Week of 1922. USP Collection and Mario de Andrade Archive. Photo Reproduction Romulo Fialdini.
"Let's be honest: futurism, cubism, impressionism and 'tutti quanti' are none other than branches of caricatural art." The statement by conservative writer and journalist Monteiro Lobato reflected the prevalent opinion in 1920s Brazil, except for a small group of young intellectuals and artists determined to root Modernism in the country's future.
A wave of change took place in the Northern Hemisphere in the late 1800s. In Brazil, the impetus gradually began, in the early aughts, to be "officialized" in the ground-breaking Week of 1922 (Semana de 1922), also known as the Week of Modern Art (Semana de Arte Moderna). On February 13, 15 and 17 in 1922, the three-day arts festival presented art and activism blended together in São Paulo's most important playhouse of its day, the Municipal Theater. Presenting all things avant-garde under the aegis of Modernism and much smaller in size than we imagine today, the event was so relevant and powerful that in the years to come it changed the nation's socio-political and cultural scenarios and has an enduring hold on Brazilian culture today.
Throughout 2022, there are over one-hundred events in São Paulo that commemorate the pioneering week, from debates to exhibitions. They can be found in the digital platform Agenda Tarsila, developed by the state's secretary of culture and creative economy, and named after Brazil's major modernist icon, painter Tarsila do Amaral (1886-1973). The two largest museum collections of Brazilian Modernist art are on display. Pinacoteca de São Paulo's main building Pina Luz shows "Modernism. Highlights of the Collection," and MAC/USP exhibits "Design for Modern Daily Life in Brazil, 1920-1960." The MAM (Museum of Modern Art of São Paulo) shows seventy years of poster art depicting the museum's modern art exhibitions in "Seven Decades of Modernist Exhibitions at MAM." At Paulista Avenue, the MASP pays an homage through the solo exhibition, "Alfredo Volpi: Between the Modern and the Popular." In 1958, the working class-born, Italian-born artist, known for his stylized flags, was no longer a struggling Modernist painter. That year, Volpi won an award from New York's Guggenheim Museum along with a retrospective. A curiosity, both MAC/USP and MAM museums are on the grounds of Ibirapuera Park, housed in listed buildings designed by Oscar Niemeyer, Brazil's foremost Modernist architect.
The chosen year, 1922, was a symbolic one, it celebrated one-hundred years of Brazil's independence from Portugal. For the believers in Modernism it was much more, it meant the nation's intellectual and aesthetic emancipation from Europe's all-dominant culture. In its day, the significance of the revolutionary week of the first wave of Modernism was not seen in its full complexity and little appreciated, like most movements that disturb the current state of affairs and the narrow-minded parochialism. Little by little the Modernist message gained recognition, with its ideals that early twentieth-century society had a thirst to quench and share. In 1932, women in Brazil gained the right to vote. In 1952, Getulio Vargas, the nation's president, called Modernism the set of "revolutionary forces" of Brazilian culture. The new order of the nation's public art, with visual artists such as Candido Portinari, Lasar Segall and Alfredo Volpi, was now officially Modernismo.
We interview Tarsila do Amaral's grandniece, her namesake, better known in the Portuguese diminutive Tarsilinha, an expert in Brazilian Modernism. In 2019, MoMA acquired the artist's oil, "A Lua" (The Moon), 1928, for an estimated USD $20 million, the only painting of the Modernist icon in the collection of an American museum. Our talk focuses on the Week of 1922, its pioneers and the contributions of the two women artists who headed the movement, Anita Malfatti and the well-loved Tarsila do Amaral.
Tarsilinha, how did the idea to promote the Week of 1922 come about? 
It popped up in 1921 at the salon of Paulo Prado, São Paulo's most important art patron of the early 1900s. According to painter Di Cavalcanti, Paulo's wife, French-born Marinette Prado, suggested it could be inspired in the Semaine de Fêtes de Deauville, in Normandie, France, an avant-garde art festival with visual arts, music, theater, poetry and even fashion. Paulo, who was very prestigious and well-connected, invited coffee barons (powerful coffee plantation owners) to donate money for the rental of the São Paulo's Municipal Theater, as well as Graça Aranha, a much-appreciated forward-thinking politician, diplomat and writer who sponsored Modernism in letters and arts and was always clashing with the conservatives. The support from this progressive elite, who knew it was time to shake up the traditional ways of their powerful parents, was crucial for the event to happen, dominate the social scene of the visual arts milieu and be widely published in the press. The press played an important role since the Modernist visual artists were little known before the Week of 1922, unlike the writers and poets that participated, most of whom were known by the public.
What was Brazil's political scene like? 
The Week of 1922 took place in the centennial of Brazil's independence from the crown of Portugal. It was a period of social, political and economic tensions of the First Brazilian Republic (1889-1930), also known as the Old Republic (República Velha). Politically, the period was controlled by two main industries in two adjacent southeastern states, the São Paulo state coffee oligarchs, the coffee barons, who collided with the ideas of the rival powerful group, the dairy producers of Minas state. It is referred to as the coffee with milk politics (política do café com leite), a highly patrimonial, oligarchic and personalistic way of handling politics.
What did the Modernist artists plan for the Week of 1922 festival? 
The prevailing atmosphere of the festival was avant-garde and spontaneous. There were dance shows, music recitals, poetry readings, art shows with paintings and sculptures, and speeches hailing the new aesthetics, nationalistic ideals and the values of modern industrial life. The manifestations fought against the obsolete culture of the rural oligarchy whose interests pulled back the country and aimed at spreading a belief in progress and a mixed-raced Brazil.
What were key points for Modernists that caused the rupture with the neoclassical conventions of good taste of the Beaux Arts? 
In the early 1900s Modernism became a global affair brought about by several issues, among them, the development of modern industrial society, the fast growth of cities, the horror of World War I, the conservative hold over the press, and the rise of regionalism movements that contained social commentaries and a new political agenda. Until then art in Brazil, like everywhere else, followed the conventions of the European academies of visual arts, headed by the Academy of Beaux Arts in Paris with its hierarchy of genres. In the letters the Modernist movement in Brazil was a rupture with the Parnassian movement—writers, poets and intellectual were crucial in designing the Modernist ideals. The visual arts followed their ideas moving away from the Beaux Arts ruling good taste in painting, sculpture as well as architecture. The academy taught techniques that contemplated perfection in drawing and painting skills. Its imposing rules of style determined even what themes were or were not appropriate for the prevalence of a bourgeois art where only realistic depiction of subjects were accepted. The academy was so overpowering that it hailed the artists that followed its dogmas and condemned to oblivion those who did not comply with its set of rules. It is important to note that Brazil's elite had close ties with France due to our monarchical ties with the House of Orléans of France (Brazil was a monarchy from 1822 to 1889). In the imperial capital of Rio de Janeiro, we even had a Royal Academy of Fine Arts in the tradition of the Paris Académie des Beaux-Arts. While in Europe these changes began to take shape in the 1870s, in Brazil the new values were only "officialized" with Week of 1922.
Who were the main participants at the festival? 
It wasn't such a large group but all the artists and intellectuals were enthusiastically involved and some eventually became seminal figures of Brazilian literature such as Mário de Andrade (1893-1945) and Oswald de Andrade (1890-1954), same family name but unrelated, Menotti Del Picchia (1892-1988), Sérgio Milliet (1898-1966) and poet Guilherme de Almeida (1890-1969). Their articles for the press were key in the proliferation of the novel ideas. People became more aware of their rights as citizens and knowledgeable of the harsh realities of local conservative society hid under the rug of power. However, compared to the literary figures who were renowned by the public, the group of Modernist visual artists were still relatively unknown. Those who would later become exponents were painters Anita Malfatti (1889-1964), Vicente do Rego Monteiro (1899-1970), Di Cavalcanti (1897-1976), designer of the festival's official poster and catalog, and sculptor Victor Brecheret (1894-1955), who introduced Modernist sculpture in Brazil. Pianist Guiomar Novaes gave a presentation, but in music the most significant participant was composer and maestro Heitor Villa-Lobos (1887-1959), who rose to be the most important Brazilian composer of all time.
Your aunt Tarsila do Amaral is such an emblematic figure of Brazilian Modernism that some still believe she was present at the Week of 1922. 
She was unable to show up and send any of her paintings to the festival because she lived in Paris at the time, however later that year she was back in São Paulo and became very much involved with the Modernist movement. Vicente do Rego Monteiro, who was also absent and also lived in Paris, was luckier. He had his friend, poet Ronald de Carvalho, gather some of the paintings he had in his studio in Rio and take them to the Week in São Paulo, that's why his work was present and was very much appreciated.
Anita Malfatti and Tarsila were best friends, with Tarsila in Paris, they became pen pals, with Anita keeping her up-to-date. Tell us about these two female exponents of the so-called heroic phase or first phase (1922-1930) of Brazilian Modernism.
Anita introduced Tarsila to the group of Modernist intellectuals, who radically changed her way of thinking about life and art after she got to know them. When Tarsila moved back to São Paulo, her house became the centerstage salon for Grupo dos Cinco (The Five), as the five best friends with Modernist ideals dubbed themselves: painters Anita and Tarsila, and writers Mário de Andrade, Menotti del Picchia and Oswald de Andrade, all of them immensely talented in their own right. The Five were young avant-garde eccentrics who firmly believed in spreading the Modernist ideals through their work and bohemian lifestyle. Oswald later married Tarsila—they were madly in love. Mario, who was a sharp-tongued, gay dandy, nicknamed them Tarsivaldo. Later in life, Tarsila admitted she only fully understood what Modernism was about when she came back to Brazil.
Tarsila's father was a powerful coffee baron and, at the same time, she was at the core of the Modernist movement with its revisionist ideas. How did she manage to balance these two opposing philosophies?
In my opinion, Tarsila juggled with this paradoxical equation all her life. On one side she was very conservative due to her traditional upbringing, on the other, she believed in the Modernist ideals. She was refined, well-brought up, as was expected from a woman from her social class. On the other hand, she was a liberal woman, had several romantic relationships, and lived the fast-paced life advocated by the Modernists. Most of her large, conservative family were shocked by her lifestyle but she was headstrong and lived according to her own standards. During that time, the way she acted was not easy to understand for most people but outside her friends she always found support in her father, who simply adored her. He was a key figure in Tarsila's life, always ready to give her unrelenting support, financially and emotionally, a contradiction in itself since he was a traditionalist at heart.
During the festival what visual artist got the most positive reviews?
Anita Malfatti, unquestionably. She is Brazil's first Modernist painter. Her expressionist-inspired paintings got rave reviews from journalists in sync with the new ideas. Anita's parents met and married in São Paulo, her father was Italian, her mother was an American painter. In 1917, she participated in a collective show in São Paulo where she pioneered Modernist works. Anita studied in New York and Berlin, where she acquired a marked expressionist style with strong, contrasting colors abhorred by conservatives, such as Monteiro Lobato. She was articulate, politically-minded, she had no doubt Brazil had to change and fought for it.
What about the other artists? 
The paintings of the young Di Cavalcanti were much discussed and were sold for the first time. He was from a poor background, lived as an unknown newspaper illustrator in Rio de Janeiro. His themes were regional, showed references to everyday life, and celebrated Brazil's mixed-raced people, ultimately, what we call our Brazilianess (Brasilidade). Also very talked about were three Art Déco-influenced artists. Rego Monteiro's paintings were in tune with the Parisian avant-garde and were blended with his passion for the Amazon Indian culture, later defined as Nativist Art, a Modernism with Brazilian character. Swiss-born painter, graphic artist and furniture designer John Graz was also much appreciated. He established himself in São Paulo and became better known for his exceptional Art Déco furniture design. Italian-born sculptor Victor Brecheret was responsible for introducing Modernism to Brazilian sculpture. Later in the 1950s, Brecheret created São Paulo's most iconic monument, the large-scale granite public sculpture "Monumento às Bandeiras," at the entrance of Ibirapuera Park, our Central Park, celebrating the ethnic groups (Portuguese, Indians and Africans) that founded the city of São Paulo in 1554.
What was the reaction of the public? 
It was foremost a fellowship of a forward-thinking crowd, however among the public were radicals, reformers and revolutionaries side by side with conservatives, so you can imagine. Conservatives called Modernists barbarians, criticized their paintings as blurs and clumsy art since the images were less distinct and moved away from the immutable conventions of the neoclassical style. The theater was full every day, with lots of booing, applause and hilarious moments. Di Cavalcanti's paintings were sold out on the first day. Di was still unexperienced and sold one of them to five different buyers! In the end, art collector Paulo Prado, one of the organizers, took the coveted canvas home. Shy genius Mário de Andrade, who had a soft voice, had an attack of stage fright. Instead of reading his poems at the stage facing the audience, he confronted the public from the main steps of the theater, by the time the boos and hisses started, he was over. Menotti del Picchia read for a noisy audience, followed by Oswald de Andrade's reading. When he took the stage the crowd got rowdy and tossed eggs at him! Some say Oswald himself bought the eggs to cause a stir. Who knows, he was a brilliant intellectual, charming man but a show-off who loved to attract attention good or bad. The festival ended with Villa-Lobos' conducting some of his compositions, among them "Danças Africanas" (African Dances) and "Quarteto Simbólico" (Symbolic Quartet), a musical impression of modern urban life. Villa, a big man with a big personality, donned a tux but had only one shoe on—the other foot sported an open-toe men's sandal. The crowd took it as another one of his mockeries, some were insulted by the affront, he was heavily booed. Enigmatic Villa being Villa told the press he had a sore-toe infection. Oswald and Villa never ceased to command everyone's attention.
What is the legacy of the Week of 1922?
Modernism created an artistic and literary revolution developing into a well-framed Brazilian narrative. In its day, the Week of 1922 was much criticized but its ideas spread and gained importance over the years. Oswald de Andrade wrote the two most influential manifests associated to the formative phase of the movement (1922-1930), "Pau-Brasil,"  (Brazilwood Poetry Manifesto) 1925, a seminal avant-garde poetry book on Brazilian Modernism, and "Manifesto Antropófago," (known as The Cannibalist Manifesto) 1928, this one inspired by Tarsila's painting "Abaporu" (1928), her gift for Oswald's thirty-eighth birthday. With the Week of 1922 followed by Oswald's two outstanding manifests along with the weight of time, the Modernist ideals developed into a well-rooted Brazilian culture, detached from the imposing European model.
To wrap up, what does Brazil's Modernist movement have to say about the role of women? 
Tarsila do Amaral and Anita Malfatti had central roles. They were ahead of their time. Anita was the movement's pioneer and Tarsila inspired the two historical manifestos and was unafraid of painting our Brazilianess in her oeuvre. Even to this day women are still fighting for fairness and recognition, these two fought for it, were recognized, acclaimed during their lifetime and have their names in Brazil's history in bold letters. In many fields it is still rare to have a female protagonist, however, we are very fortunate to have these two outstanding women.
LONG TERM EXHIBITIONS ON MODERNISM IN SÃO PAULO
MASP
"Volpi Popular"
(Alfredo Volpi: Between the Modern and the Popular)
Through June 5, 2022
São Paulo Museum of Art (MASP)
masp.org.br/en
MAC/USP (Ibirapuera)
"Projetos para um cotidiano moderno no Brasil, 1920-1960"
(Design for Modern Daily Life in Brazil, 1920-1960)
Through June 24, 2022
Museum of Contemporary Art (MAC/USP)
www.mac.usp.br/mac/expos/2021/cotidianomoderno/home.html
MAM
"Sete Décadas de Exposições Modernistas no MAM"
(Seven Decades of Modernist Exhibitions at MAM)
Through June 26, 2022
Museum of Modern Art of São Paulo (MAM)
mam.org.br/exposicao/sete-decadas-de-exposicoes-modernistas-no-mam-sao-paulo/
Pina Luz
"Modernismo. Destaques do Acervo"
(Modernism. Highlights of the Collection)
Through December 31, 2022
Pinacoteca de São Paulo (PINA)
pinacoteca.org.br/programacao/modernismo-destaques-do-acervo/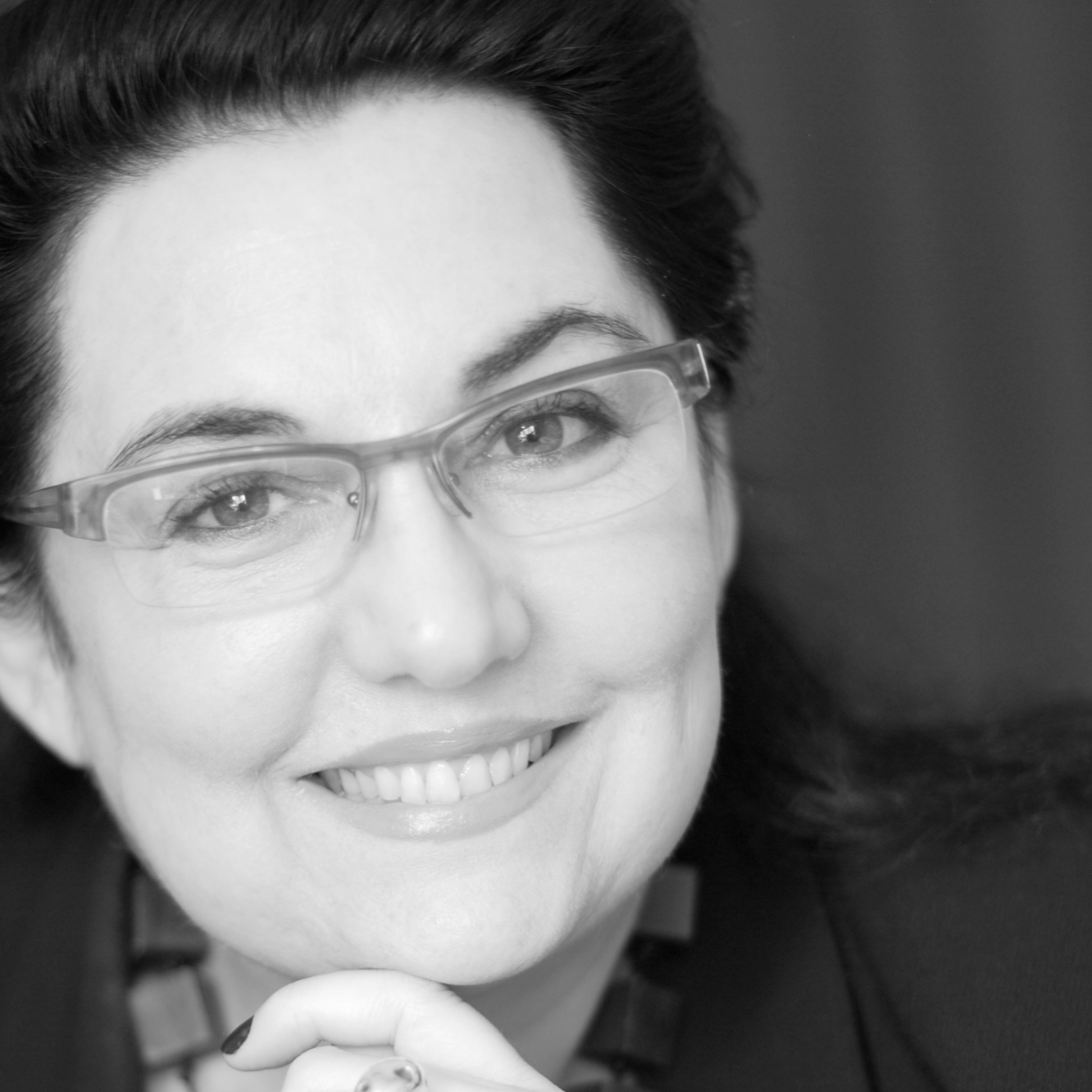 Rio-born Cynthia Garcia is a respected art historian, art critic and journalist fluent in five languages stationed in São Paulo. Cynthia is a recipient of the 2023 APCA (Paulista Association of Art Critics) award as a contributing editor of Newcity Brazil since its founding in 2015. Her daughter America Cavaliere works in the contemporary art market and her son Pedro Cavaliere, based in LA, is in the international DJ scene.
Contact: [email protected], www.cynthiagarcia.biz