As we enter our eighth year, we're looking back at the more than 200 interviews, reviews and tributes published in the last seven years. We selected fragments of interviews with seminal artists Vik Muniz (2015), Miguel Rio Branco (2016), Leda Catunda (2017), Regina Silveira (2018), Cildo Meireles (2019), Sonia Gomes (2020) and Beatriz Milhazes (2021) to catch the pulse of art now.
2015 – Vik Muniz 
(interview published December 1, 2015)
The "Imposter" and the Sugar Children: Vik Muniz Tells Us How His "Non-Education" Helped Him Become an Artist for the Ages
The "Sugar Children" series from the early 1990s is very emblematic in your career, it paved the way for a new phase in your experiences involving the juxtaposition of material versus theme. You gained widespread recognition plus it opened your artistic perception to the unfortunate, which from then you've been truly engaged. How did it come about?
VM: The "Sugar Children" has a lot to do with photography since sugar is a crystal and a photograph is silver crystal exposed to light. It's a pointillist series done with sugar over black paper then photographed in gelatin silver print. It triggered something quite important. In 1992, I vacationed on the island of St. Kitts and played with the local children on a black sandy beach. These were kids from sugar plantations. On my last day they took me to meet their parents and it surprised me how sad and weary they were. How come those kids became those grownups? I concluded life had taken their sweetness from them. That prompted the idea to draw with sugar, which in turn introduced another concept to the works: taste. In drawing with sugar you lick your finger while moving the sugar crystals around. I gained a few pounds but it got me in touch with children, a subject very dear to me. Those sugar portraits now hang in several major collections but also in the little library at the children's school in St. Kitts. I owe a lot to those kids.
2016 – Miguel Rio Branco
(interview published September 29, 2016)
An Artist Without Roots: A Conversation with Miguel Rio Branco About His Formative Days
So when did you actually embrace photography?
MRB: Photography became more present in my works between 1964 and 1967, when my father was transferred to New York. I continued my studies at the Lycée Français de New York where I took the French baccalaureate and a technical course at the New York Institute of Photography. However, photography was still ancillary to my painting that had streets and buildings of New York as its main theme. The turning point came in Rio during the three-month course I took at ESDI (School of Industrial Design), where I had classes with Affonso Beato [Brazilian cinematographer]. The last exhibit of my drawings happened at Rio's Galeria Relevo, which belonged to marchand Jean Boghici (1928-1915). The catalog introduction was by sculptor Maria Martins (1894-1973). By then I felt an urge to get in touch with life's reality through photography and film. For three months in Bahia, I worked as a still photographer for Arnaldo Jabor's film "Pindorama"(1970), invited by Affonso Beato, who was the production's director of photography. This was a key experience to deepen my involvement with photography as an artistic expression. Then I moved to New York where I met Helio Oiticica, who encouraged me to do street photography and experimental Super 8 films.
2017 – Leda Catunda
(interview published January 12, 2017)
Emotional Consumerism: An Interview with Leda Catunda on the Occasion of her Exhibition "I Love You Baby" at the Instituto Tomie Ohtake
Now tell us about your work process.
LC: Craftsmanship plays a big part since everything I do is basically hands on with my own hands—no one is allowed to sew any of my painting-objects but me. My house is near my studio where I have three assistants who come by different days of the week. One goes through my emails and treats the images while the other two help me out building the works. The heavy works in wood are all built in a carpenter workshop. The wall that faces the entrance of the exhibition represents a good example of my creation process; it shows several watercolors, collages, small- and medium-format prints as well as the recurring forms used in my large paintings. Since I began in the arts I've been appropriating images and objects soft to the touch. The main operation in my procedure is the collage followed by a paint finish. The result is not exactly painting; it's rather a way of contextualizing totally different elements and recreating them with a new meaning.
2018 – Regina Silveira
(interview published October 9, 2018)
Labyrinth of Life: A conversation with Regina Silveira
Regina, the labyrinth has been a recurring theme in your work since the 1970s. Is the grand installation "Borders," now in your exhibition "EXIT" at São Paulo's Mube museum, related to these labyrinthine political times we live in?
RS: Naturally. These difficult times, with excluding walls that segregate are everywhere, be they physical or merely moral walls. However, if the labyrinths have inhabited my work for decades it is because they are important immemorial mental images that have stood the test of time in stories and other cultures. For me labyrinths are tools to tackle through images the many ways our lives are affected and controlled by compartmentalization.
2019 – Cildo Meireles
(fragment of interview published November 5, 2019)
The Scale of Common Things: Conceptual Giant Cildo Meireles Mounts Impressive Survey
In the mid-1960s you were in your twenties, living in Rio, and witnessed events perpetrated by the military regime. What made you produce political art?
CM: Firstly I'd like to say that I'm not very keen in pamphleteering art. Political art constitutes just a small part of my work. However, in the sixties I witnessed several events involving the political police of the regime that made my mind spin. In 1970, I had the idea to do "Totem-Monumento ao Preso Político" (Totem-Monument to the Political Prisoner). It was an action where I tied ten live chickens to a pole and burned them alive in front of an audience to evidence a ritual of cruelty. It was considered a radical work and a brutal critique to the military regime and its killing of the opponents of the state. I still remember the smell of the burning birds.
2020 – Sonia Gomes interview
(interview published July 20, 2020)
Sonia Gomes Turns Afro-Brazilian Traditions Into Modern Sculpture
You have yet to participate in the São Paulo Bienal; however in 2015, the curator of the 56th Venice Biennale, Nigerian-born Okwui Enwezor, invited you to show at the official exhibition. Was this the occasion that prompted your international promotion?
SG: At the time Mendes Wood was already doing a good job promoting my work internationally, but the invitation of the Venice Biennale came as a lovely surprise, yet ironically, the São Paulo Bienal has never invited me…The Venice Biennale gave me enormous visibility and no doubt Okwui's support was crucial in the process, giving exposure to Black artists like myself otherwise not very well known until then.
2021 – Beatriz Milhazes
(interview published March 22, 2021)
Mathematical Dreams: A Conversation with Brazil's Most Celebrated Artist, Beatriz Milhazes, on the Occasion of Dual Exhibitions at MASP and Itaú Cultural
Looking back to 1984 when you participated in the landmark group show "Como vai você, Geração 80?" (How Are You, Generation 80?), that redefined Brazilian art and occurred at the extraordinary Rio de Janeiro venue, the Parque Lage Visual Arts School, where you later taught art, what is left of the aspiring twenty-four-year-old now that you are one of the most expensive living female artists?
BM: I'm essentially the same person and professional. Looking back, I can say that my personality, beliefs and passion for my work are what helped me when the demands in my career broadened. The fact that I became an important player in the international arts scenario brings me much joy. My life's journey has nourished me with fundamental thoughts for my growth as a professional and as a human being, but my utmost focus has always been to maintain the quality of my work. Of course, my routine changed along these decades, but I am essentially the same Beatriz of the eighties.
——————————–
List of Brazilian artists published in Newcity Brazil since 2015 in interviews, reviews and tributes by art historian Cynthia Garcia. To perform a search, type or paste the name of the artist in Newcity Brazil's search bar above:
A: Abraham Palatnik, Antonio Dias, Augusto de Campos, Angelo Venosa, Abdias Nascimento, André Penteado, Ana Maria Tavares, Antonio Bandeira, Arnaldo Pappalardo, Artur Lescher, Anna Israel, Alexandre Mazza, Anaísa Franco, Antonio Helio Cabral
B: Beatriz Milhazes, Baravelli, Bob Wolfenson, Babinski, Berna Reale, Bosco Renaud
C: Carlito Carvalhosa, Cildo Meireles, Claudia Andujar, Claudio Tozzi, Carlos Fajardo, Cristiano Mascaro, Cássio Vasconcellos, Claudio Edinger, Cristina Canale, Carlos Moreira
D: Daniel Senise, Denise Milan, Dudi Maia Rosa, Di Cavalcanti, Djanira, Daniel Lannes, Daniel Lie, Dora Longo Bahia
E: Ernesto Neto, Emanoel Araujo, Emmanuel Nassar, Elisa Bracher, Evandro Teixeira, Eduardo Berliner, Eliseu Visconti, Ernesto de Fiori
F: Flavio de Carvalho, Fernando Lemos, Fabio Miguez, Fabio Cardoso de Almeida, Flavia Ribeiro
G: Guto Lacaz, Gilvan Barreto, German Lorca
H: Hilal Sami Hilal, Helio Oiticica, Hudinilson Jr
I: Ismael Nery, Ivan Padovani
J: Jac Leirner, Jandyra Waters, José Antonio da Silva, Janaina Tschape, Jeanete Musatti, João Farkas
K: Karin Lambrecht, Kitty Paranaguá, Kimi Nii
L: Leonilson, Leon Ferrari, Laura Vinci, Luiz Hermano, Leda Catunda, Lydia Okumura, Luiz Braga, Loio Persio, Lucas Dupin, Luiz Escanuela, Lygia Clark
M: Maria Martins, Marepe, Mestre Didi, Malysse, Miguel Rio Branco, Mira Schendel, Mauro Restiffe, Macaparana, Mario Cravo Jr, Mario Cravo Neto, Marcos Amaro, Maira Senise, Marilá Dardot, Millôr, Mano Penalva, Marcia Pastore, Myriam Glatt
N: Nelson Leirner, Nuno Ramos, Nelson Felix, Nazareth Pacheco, Nino Cais, Nadia Taquary
O: Oskar Metsavaht, OSGEMEOS
P: Pierre Verger, Paulo Bruscky, Paulo Pasta, Paulo Greuel, Pedro Varela, Pancetti,
R: Regina Silveira, Rodrigo Andrade, Rosana Paulino, Roberto Micoli, Regina Vater, Raul Mourão
S: Servulo Esmeraldo, Sonia Gomes, Samico, Sergio Sister, Sergio Romagnolo, Sara Ramo, Simone Monte
T: Tunga, Tarsila do Amaral, Tomie Ohtake, Tomás Santa Rosa, Theodor Preising, Tangerina Bruno
V: Vik Muniz, Véio, Vânia Mignone, Vicente do Rego Monteiro, Vania Toledo, Vincent Rosenblatt, Vicente de Mello
W: Willys de Castro
Y: Yolanda Mohaly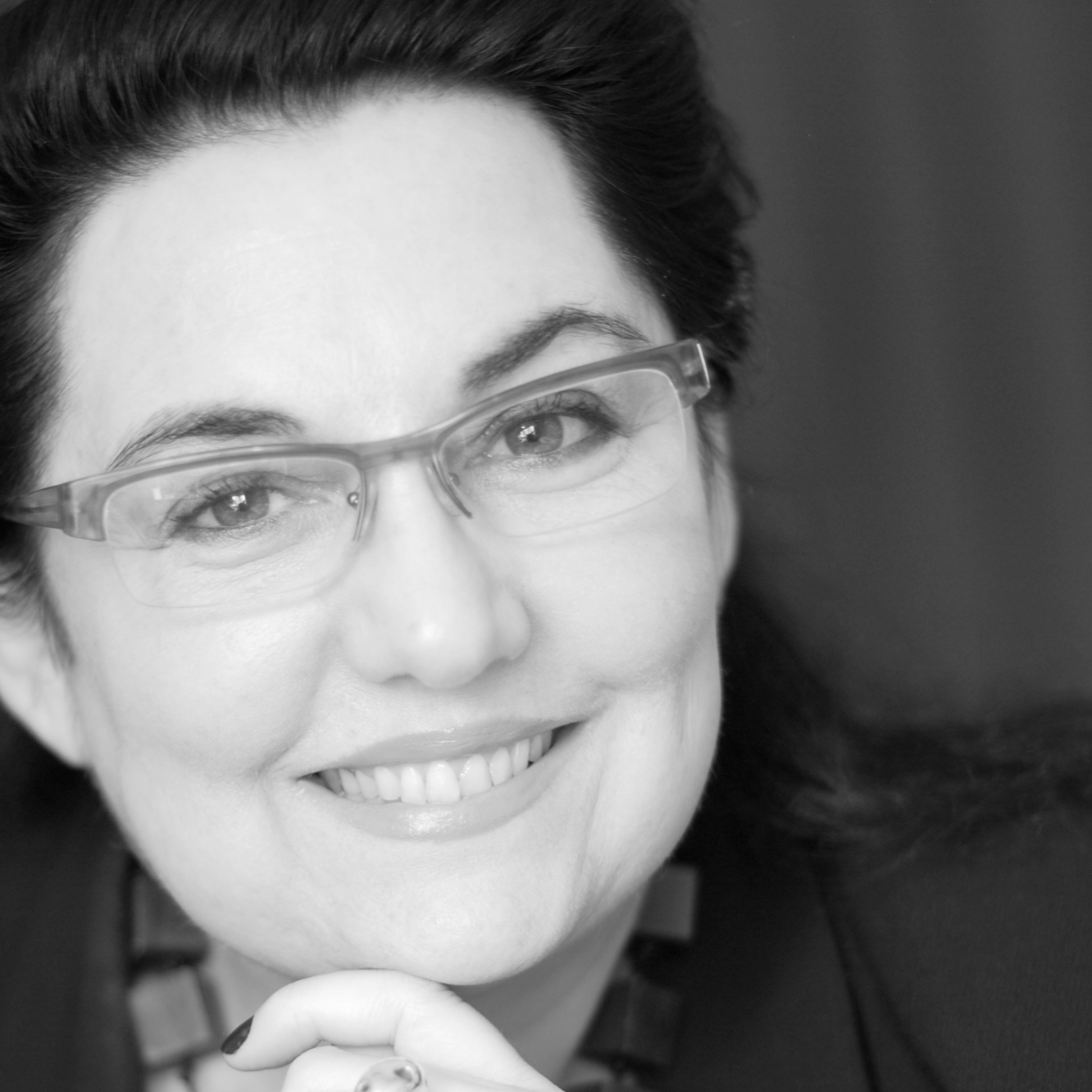 Rio-born Cynthia Garcia is a respected art historian, art critic and journalist fluent in five languages stationed in São Paulo. Cynthia is a recipient of the 2023 APCA (Paulista Association of Art Critics) award as a contributing editor of Newcity Brazil since its founding in 2015. Her daughter America Cavaliere works in the contemporary art market and her son Pedro Cavaliere, based in LA, is in the international DJ scene.
Contact: [email protected], www.cynthiagarcia.biz