Having organized seven solo exhibitions during 2021, Galeria Marcelo Guarnieri in São Paulo wrapped up the year with "Salão Nacional" (National Art Salon), a group show running through January 29 with works by contemporary Brazilian artists such as Guto Lacaz, Alex Vallauri, Amelia Toledo, Carlos Fajardo, Claudio Tozzi, Dudi Maia Rosa, Fábio Miguez, Flávia Ribeiro, Ivald Granato, José Resende, Leda Catunda, Luiz Paulo Baravelli, Marisa Bicelli, Zé Bico and Boi.
The exhibition takes the title from its centerpiece, "Salão Nacional," a historical, two-part miniature installation from 1986 by provocateur Guto Lacaz, whose hypnotic, humorous oeuvre has been vital for four decades. The piece is an invitation to walk through a three-dimensional scale model (with our eyes) in an imaginary exhibition displaying works by his friends. It was first exhibited at Subdistrito gallery in Lacaz' 1987 solo "Muambas" (Swags), along with installations, low-tech objects, drawings and paintings. A trailblazing enterprise, Subdistrito broke away from the 1970s narrow-minded art market still prevalent in São Paulo and bet on a string of young artists, now most of them celebrated, many of them depicted in "Salão Nacional." The legendary gallery opened in 1985 but closed down five years later when two of the four partners died from HIV-related causes, an emotional devastation for the tight-knit art crowd of those long-gone days.
Heavyweights of Brazilian contemporary art are represented in "Salão Nacional," now acknowledged as seminal, visionary artists. For those who were part of the eighties art scene, like me, it's an amazing déjà vu experience. From left to right, a litany of visual  artists: a small circular piece on the left wall by Flávia Ribeiro (b. 1954); a vertical yellow painting by Dudi Maia Rosa (b. 1946); an anonymous photo of a building; a characteristic Cássio Michalany (b. 1949) striped painting; a photo of Leda Catunda (b. 1961) in front of a vertical mirrored work by Carlos Fajardo (b. 1941) that reflects her alluring figure; a black-and-white photo by Marisa Bicelli of Argentinian cross-dressing showman Patricio Bisso as Janis Joplin; an anonymous aluminum sculpture; a cover of Gallery Around magazine that discusses the concept of falseness, with a George Hurrell photo of Hollywood golden-era starlet Ann Sheridan; eighties PVC relief graffiti "Frango Assado" (Roast Chicken) by the Ethiopian-born naturalized Brazilian Alex Vallauri, a pioneering graffiti artist (1949-1987); a "Cara" (Face) by Guto Lacaz (b. 1948) parodying the acclaimed Cara series created by Luiz Paulo Baravelli (b. 1942); and hanging on the far right of the "art show" a neo-expressionist painting by Fábio Miguez (b. 1962), then a twenty-four-year-old rebellious member of the Casa 7 all-male art gang.
Giving his rich imagination full rein, after building the model Guto collected the images from pages of magazines of the day then cut and pasted the photos onto the walls of his lilliputian event, amped up by a hidden fluorescent lamp. To get a better grasp of the 1:20 scale model there is an almost full-body magazine photo of a twenty-five-year-old Leda Catunda donning a miniskirt, that was all the rage at the time it was published. Attached to the frame near the muse of eighties art, a low-tech, teensy knob allows the viewer to flirt with lovely Leda by manually rotating her cutout figure. Guto always finds a way for his signature cartoonish version of Dada's witticism masked as vintage pop culture. It's Guto being Guto.
The prophetic narrative arc of the piece's up-to-date debate on falseness along with the meaningful group motivated gallerist Guarnieri to put together the homage. After amassing all the works he could find in the original model, he went on to add other relevant names from the eighties, coming up with a total of twenty-eight pieces. He learned that one of them, "Cara para Guto" (Face for Guto), refers to an old inside joke between friends Guto and Baravelli. Back in 1986, inspired by Baravelli's iconic "Caras" (Faces) series, Guto produced a minuscule "Cara" in the style of his friend, expressly to fit the "Salão Nacional" 1:20 scale. The current show in his gallery displays a two-meter-high version of the work recently reproduced by Baravelli who gives a thought-provoking testimonial below and amuses himself with the parody that's come full circle after thirty-five years.
Seventy-three-year-old Guto is in full swing for 2022; he also has five works in one of the top museum exhibitions going on, "A Máquina do Mundo" (The Machine of the World), a must-see at the Pinacoteca de São Paulo. Among them, another parody is "Homem na escada" (Man on Ladder), a 1986 three-meter-high painting that play-acts Duchamp's revolutionary 1912 "Nude Descending a Staircase (No. 2)," in chock-full Guto Lacaz style.
The following testimonials have been edited and condensed.
José Augusto Ribeiro, curator of "The Machine of the World":  
"For his ability to combine invention, criticism and humor, Guto Lacaz is on the same level as Marcel Duchamp, Flávio de Carvalho, Alexander Calder, Jacques Tati, his friend Luiz Paulo Baravelli. It blows my mind how rigorous he is and how he articulates different narratives, not only in the domain of visual art (painting, sculpture, drawing, etc.), but also in design, architecture, theatre and performance. Rooted in his experiments is a clever criticism that nods to the efficiency of modern life. His imaginative constructions defy expectations with concepts, images and situations that open up several signifiers. An example is his synesthetic work, 'Eletro Esfero Espaço' (Electro Sphere Space), a 1986 installation in the Pinacoteca collection first shown at the 1987 São Paulo Bienal. It welcomes the viewer to parade on a red-carpet sided by two parallel rows of standing vacuum cleaners with ping-pong balls in a gravity-defying experience. All this backed by a mesmerizing soundtrack, a fragment in looping of Wagner's 'Tannhäuser.' Brilliant."
———————————
Marcelo Guarnieri, founder and director of Galeria Marcelo Guarnieri:
"The oeuvre of Guto Lacaz stands as an example of originality. One of his strong points is the ability to combine intelligence with a refined humor. I collected his work since I first saw it. Everything he produces is interesting and impeccably made. In Brazilian art it is rare to find such an impressive output delivered with doses of humor, nuanced refinement and sharp-witted commentaries as witnessed in his over four-decade production. Guto is a master."
———————————
Luiz Paulo Baravelli, artist:
"The social role of the artist is to communicate some degree of conscience through something that does not exist but nonetheless has a name. When a viewer observes a work by Guto, a degree of consciousness is shared. This void mental space is called art. The 'Cara para Guto' (Face for Guto), I created for the show, is actually a two-way prank that began when he parodied one of my Cara works back in 1986 to include it in his model work 'Salão Nacional.' Now, thirty-five years on, I parodied back with 'Cara para Guto' in full-size."
———————————
Claudio Tozzi, artist: 
"His interventions in graphic paradigms introduce new premises in the visual field through his ability to transgress the meaning of the image thus determining new signifiers. He uses technological possibilities and designs unexpected physical spaces where the viewer is invited to circulate and become a part of the work while participating in the creation of the object. Despite Brazil's current broken politics, Guto always finds a way to convey his distinctive sense of humor."
———————————
Dudi Maia Rosa, artist: 
"He is his very own self. His works are immediately recognizable: this is by Guto! His creativity blends humor, graphic design and aesthetic principles, wrapped in ingenious solutions with effortless grace. I feel privileged to be a contemporary of this excellent artist and beloved human being."
———————————
Flávia Ribeiro, artist:
"Guto swims against the tide, relishes in his own independent thoughts, feels free to speculate novel ideas. His oeuvre is smart, critical, underlined by a humorous, questioning tone."
———————————
Marisa Bicelli, photographer, painter and designer: 
"Who is Guto Lacaz? When you think you know him, you're taken aback, he is unpredictable. To say we're flabbergasted by his works is to put it mildly. In his 1982 'Óleo Maria à Procura da Salada' (Maria Olive Oil Searching for the Salad), an olive oil can (with a mini motor hidden inside topped by a teeny external radar system turning round and round) twists and turns mimicking a toy bumper car on an egg yellow dinner tray in search for the salad greens. In my mind the wacky system searches for words to define him. Cole Porter must have written 'You're the Top' for Guto."
A Máquina do Mundo (The Machine of the World)
Through February 21, 2022
Curated by José Augusto Ribeiro
Pinacoteca de São Paulo
pinacoteca.org.br
Salão Nacional (National Art Salon)
Through January 29, 2022
Galeria Marcelo Guarnieri, São Paulo
galeriamarceloguarnieri.com.br/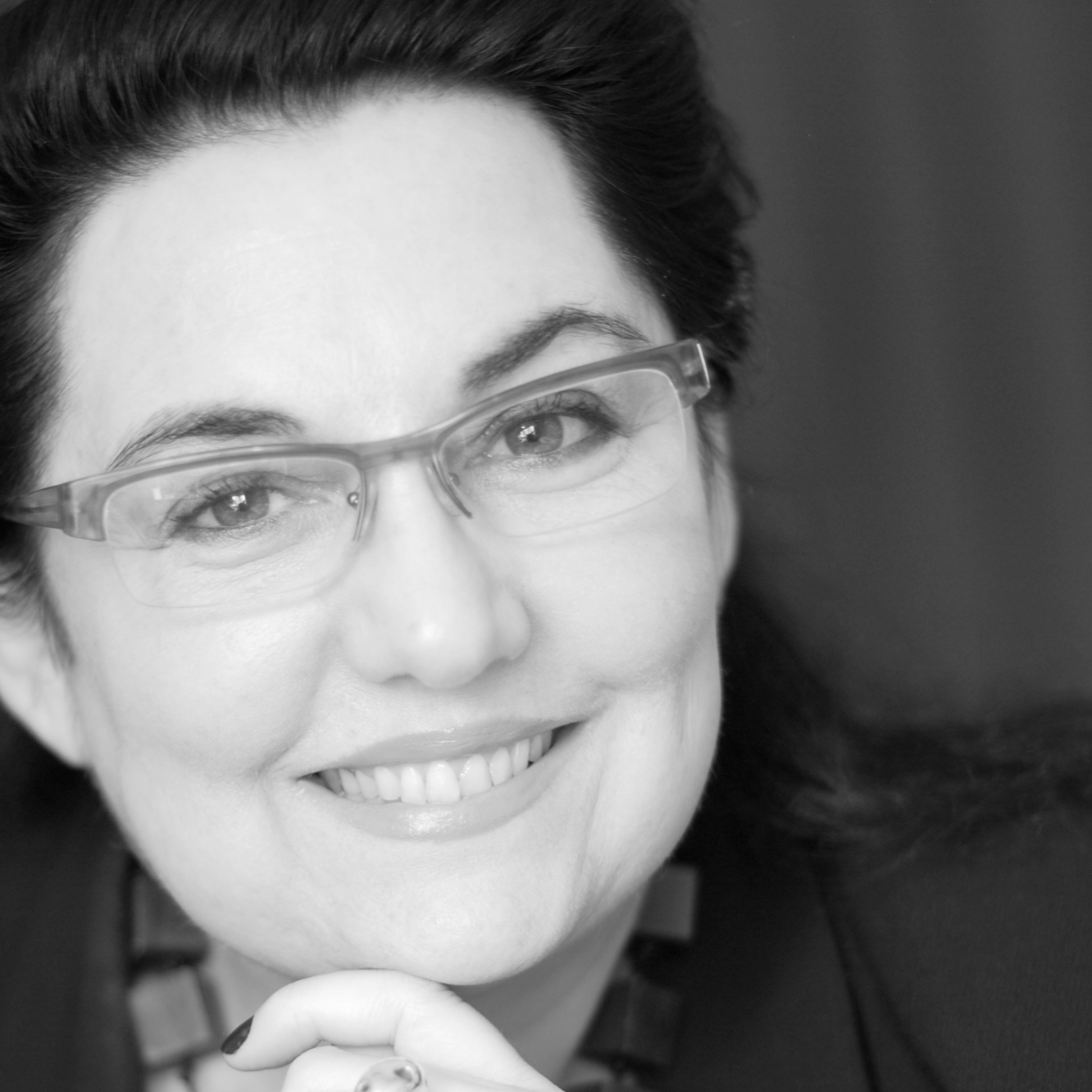 Rio-born Cynthia Garcia is a respected art historian, art critic and journalist fluent in five languages stationed in São Paulo. Cynthia is a recipient of the 2023 APCA (Paulista Association of Art Critics) award as a contributing editor of Newcity Brazil since its founding in 2015. Her daughter America Cavaliere works in the contemporary art market and her son Pedro Cavaliere, based in LA, is in the international DJ scene.
Contact: [email protected], www.cynthiagarcia.biz