In 2007 when art historian, art advisor and educator Gisela Gueiros moved to New York, she came with a degree in arts and social communications, had studied dance in Amsterdam and worked as a fashion writer in São Paulo, her home town. Soon after, her flawless English and passion for the arts led her to internships at David Zwirner and the Patricia Phelps de Cisneros Collection. Charming and uncommonly astute, Gueiros also became an educator at the Guggenheim Museum, and has now worked as a guide in the arts in New York City for over a decade, including for American corporations. Living between New York and São Paulo, this unofficial ambassador of the arts acts as liaison in NYC for Brazilian galleries, among them Bergamin & Gomide, Marilia Razuk, Millan and Casa Triangulo.
Since 2014, her company Gisela Projects has organized independent exhibitions, representing primarily Brazilian and American artists. The project currently has two exhibitions in São Paulo, "Estranheza Eletrizante" (Electrifying Strangeness), on view at Galeria Lume with American artists Bianca Kann, Sara Woster and Sarah Heinemann, who is also installation draftsman for Sol LeWitt wall drawings. The other is tripartite exhibition, "Polígonos, pórticos, matéria e desejo," at Galeria Janaina Torres, with artists such as Manu Penalva represented by Torres, another group brought by Jaime Portas Vilaseca, and two young Brazilians from Gisela Projects, Julia da Mota and Renato Rios, who works as assistant to the renowned Paulo Pasta.
Gueiros is married to New Yorker Thomas Piper, who makes documentary films about artists (Kiki Smith, Ellsworth Kelly, Sol LeWitt, Julie Mehretu, etc.), and with whom she has eleven-year-old twins Otto and Fred. Never outside the art orbit, she dedicates her spare time to making ceramics.
Gisela, did you study arts before moving to NYC in 2007?
I went to college at ESPM, where I studied social communications. At the same time, I studied fine arts at FAAP. While attending both courses, I was also studying contemporary dance and even moved to Amsterdam to take a course. In 2007 I moved to NYC, where I enrolled in a masters program in art history. I've worked as a writer covering fashion, arts and culture, with both Gloria Kalil and Joyce Pascowitch, and worked with art galleries Casa Triangulo and Marilia Razuk in São Paulo. In New York I interned for David Zwirner and Patricia Phelps de Cisneros Collection. In the last couple of years, I've helped out Brazilian galleries when they participate in art fairs in New York such as Bergamin & Gomide and Lume. I was also an educator at the Guggenheim Museum, and have worked as a guide in the arts for over a decade. Since 2014, I've also been organizing independent exhibitions in my Gisela Projects. I also have a few art-advising clients and do ceramics in my spare time. I love the flexibility of being a freelancer.
You are an art historian, art advisor and educator—what really trained your eye?
I really enjoy visiting exhibitions. I love the discussions they provoke, I like to discover new artists and to fall in love with others I've known forever. Last November when museums first reopened in NY, I went to the (new) Frick Collection. They've moved to the former Whitney Museum, designed by Bauhaus architect Marcel Breuer. I sat down in front of a Rembrandt self-portrait and had a near-spiritual experience. It felt like the painter was right there, fully present. I could sense the real timelessness of a great painting. For some time, I felt like I was there, in 1658 with him, and he was in 2020, with me. I highly recommend sitting with Rembrandt if you can! It's a life-changing aesthetic revelation.
You've organized two shows in São Paulo in October. Tell us about them.
I recently launched Gisela Projects, so in the last two shows I presented artists I now represent in New York. "Electrifying Strangeness," in partnership with Galeria Lume, with artists Bianca Kann, Sarah Heinemann and Sara Woster was the first show I opened in São Paulo. The title, as well as the concept, comes from a text by artist Amy Sillman where she talks about shape. According to her, art history covers many topics such as color, but ignores shapes. The curatorial text was written by Guilherme Teixeira. In the show at Galeria Janaina Torres, the idea is to connect artists, agents and galleries to create more flexible ways of presenting contemporary art to the public. It was the first of hopefully many collaborations between her gallery, Jaime Portas Vilaseca, and Gisela Projects. Cadu Gonçalves was the curator, and he did an amazing job.
Tell us about some of the emerging artists you represent.
Since I've been organizing pop-up shows for a decade now, when putting together a team of artists, I chose people that I had worked with before, whose work I've been following for a long time, and with whom I have a great relationship. I really believe in all of them and hope we can grow together. It's been a fascinating experience and I am very thankful for their belief in me.
List some of the iconic Brazilian artists you find inspiring.
Besides all the ones at Gisela Projects, for obvious reasons :), I am a big fan of Ana Prata, Erika Verzutti, Celia Euvaldo, Janaina Tschape, Marina Rheingantz, Beth Jobim, Dudi Maia Rosa, Paulo Monteiro, Paulo Pasta, and, clearly, I could go on forever! And that doesn't include artists who have passed.
What American artists take you to the edge?
It's so hard to make a fair list so I'll focus on living artists: Laura Owens, Katherine Bradford, Lisa Yuskavage, Lynda Benglis, Amy Sillman, Dana Schutz, Cady Noland, Brice Marden, Christopher Wool, Glen Ligon, Stanley Whitney, Noah Davis and Carroll Dunham. I already feel bad for not including many others!
What are the main differences of working in your field in New York and São Paulo?
The main difference to me personally is that I grew up in São Paulo, so my circle of friends is much broader. In New York, I will always be a foreigner. The beauty of New York is that so many people are immigrants, so you end up finding your niche. I love navigating between the two cities and showing Brazilian artists in New York and American artists in São Paulo. They are my favorite cities and their fast pace and rich culture really turn me on!
What did you find interesting in this year's edition of SP-Arte?
It felt very manageable. Big enough and very easy to navigate—as much as I deeply love Oscar Niemeyer's Biennial building, it's easy to get lost and miss parts of the show. Artists that caught my attention this season were Loló Soldevilla, a fabulous Cuban artist born in 1901, Vivian Caccuri, Anna Maria Maiolino, Maré de Matos, a special Leonilson piece that was being shown at Marilia Razuk and one jaw-dropping portrait by Lasar Segall.
What was your view of the 34th São Paulo Bienal?
More than just being impeccably curated, the show has an atmosphere. I was deeply moved by many works, and my highlights were by Silke Otto-Knapp, Nina Beier and Hanni Kamaly. The ceramics by Victor Ancient are remarkable. And the tire sculptures by Adrián Balseca are hard to forget.
In the contemporary art world, the art of ceramics is undergoing an interesting phase, elevating the medium to new heights. You are also a ceramic artist. Tell us about it.
I believe that all the mediums long associated with women, such as ceramics and textiles, are getting more attention. As I've recently read in Ana Prata's latest book, bowls were used to carry water, nuts, seed and fruits, and are as important as the very masculine act of hunting in the survival of our species. To me, the tactility of these materials is also fascinating, and give me ASMR (Autonomous sensory meridian response)!
As a rising young art historian, art advisor and educator what are your views in the post-pandemic cycle the art world is now plunging into?
We will always crave the arts and the pandemic just made that even clearer. I am personally fascinated by what some artists are showing—Rob Pruitt had a very post-pandemic show at 303 Gallery featuring paintings of monthly calendars.
What is your advice for beginners in the fields of the visual arts?
Go see art as much as you can. Read about art. Talk to artists. And support them. Exchange information with your network and be generous about it! Research. Find what is it that you love most—it is so much fun to understand your taste and to also allow it to be constantly changing, as we learn more.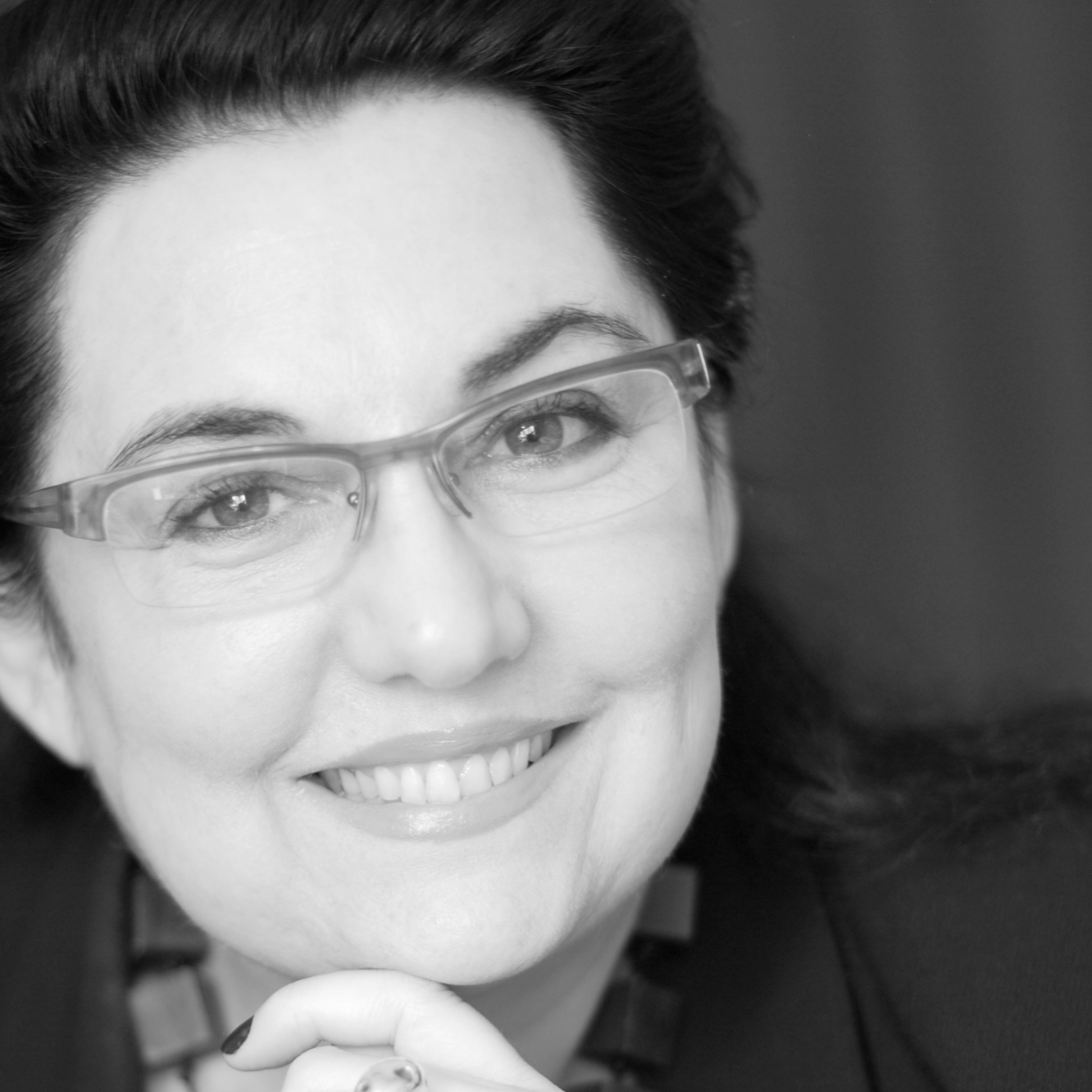 Rio-born Cynthia Garcia is a respected art historian, art critic and journalist fluent in five languages stationed in São Paulo. Cynthia is a recipient of the 2023 APCA (Paulista Association of Art Critics) award as a contributing editor of Newcity Brazil since its founding in 2015. Her daughter America Cavaliere works in the contemporary art market and her son Pedro Cavaliere, based in LA, is in the international DJ scene.
Contact: [email protected], www.cynthiagarcia.biz