Gallerist Max Perlingeiro, founder of Pinakotheke gallery, is the curator of "Lygia Clark (1920-1988) Centennial" currently showing in Rio de Janeiro. The retrospective displays 100 artworks from Clark's four-decade career, featuring all of the radical artist's seventeen official series in chronological order. The show also presents the thirty-minute documentary film, "Memória do Corpo" (Memory of the Body, 1984), directed by Mario Carneiro and filmed by conceptual artist Waltércio Caldas. The film focuses on Clark's sessions of "Structuring the Self," the art-therapy method she created and to which she dedicated the last third of her life after turning her back to the art market. In mid-November the exhibition moves on to Pinakotheke São Paulo, followed by MultiArte Pinakotheke in Fortaleza in early 2022. In the 300-page book published by the gallery for the exhibition, Perlingeiro's introduction comes in the form of a postmortem letter to Clark, where he discloses that he had the chance to meet her twice but on both occasions was too shy to approach the legendary artist.
Clark's last São Paulo solo exhibition in her lifetime, "Lygia Clark: The Decade of 1950," with curatorial text by Paulo Sérgio Duarte, happened in 1982 at Gabinete de Arte Raquel Arnaud (later renamed Galeria Raquel Arnaud). The gallerist recalls: "Lygia was charismatic, intelligent, talkative and had a strong, complex personality. For the exhibition she decided to only show works from two series, the mid-1950s series Superfície Modulada (Modulated Surface), an experiment with the idea of the spiral around a central axis to obtain a sensation of movement within the painting, and Casulos (Cocoons) of the late-1950s, structures in sheet metal that indicate that by then she had firm intention to go beyond the 'surface' of geometric abstraction. During the exhibition period, she gave a lecture at PUC university on 'Structuring the Self,' her art-therapeutical method. Her thoughts were articulated in an interesting manner, students were fascinated. She inspired a pop-cultural following, her name is a reference in the Tropicalia movement of 1970s. Lygia's boundary-pushing art broke barriers and helped to cement contemporary art. She was extraordinary as an artist and as a woman."
Born into a rich family from Belo Horizonte, her native city, Clark set the Brazilian art scene on a new course with works that do not fall under the traditional rubrics for artmaking. Married with three kids, she was a hausfrau until a nervous breakdown took her to the visual arts for refuge and her bourgeois existence was thrown in the dumpster. Living between Rio and Paris from 1947 onward, her life was solely dedicated to art, first with Roberto Burle Marx, the artist and landscape designer who, as teacher introduced her to abstract geometry. Money was no concern—after a divorce she moved to Paris with a fortune of eighty-five rental apartments (according to her son photographer Eduardo Clark's interview in Folha de São Paulo newspaper), that she would sell one by one to survive in her life's mission as an artist. She took classes with Fernand Léger, a communist, and was introduced to psychoanalytic therapy. In Rio, Clark became one of the founders of the Neo-concrete movement along with poet Ferreira Gullar and artist Hélio Oiticica, her soulmate. These two inquisitive creatives were on par with the international avant-garde who radically rethought the art object in the late 1960s and 1970s. Clark and Oiticica are Brazil's pioneers in the fields of performance, installation and conceptual art through experiences via the viewer's interaction. In Clark's case, her later experiences in art therapy led, as she explained in 1965, to "the singular state of art without art."
From 1953 to 1967, her work was exhibited in all the editions of the São Paulo Bienal. In 1958 and 1960, the Guggenheim Foundation granted her a scholarship and an award. She exhibited at the Venice Biennale  in 1954, 1960, 1962 and 1968. After this, she self-exiled in Paris, the city she most loved, to escape the repression of the military dictatorship in Brazil and her family, relishing in the counterculture of the sixties and giving art classes at the Sorbonne. In 1968, the lauded exhibition at the 34th Venice Biennale rushed her in the whirlwind of the art market. However, Lygia being Lygia, she retracted, announcing she would not give in to the art market's circus, and fled from all the buzz before being objectified and turned into a commodity. In lieu of money and fame she chose a lonely field to plow by reinventing herself as a healer.
In her well-known "Letter to Mondrian" of May 1959, a tormented Clark confided to the deceased Dutch painter (dead since 1944): "Mondrian, if your strength can serve me, it would be like a raw steak placed over this painful eye so it can see again as quickly as possible and can face this sometimes painful truth: 'the artist is a lonely person.'"
A complex system of oppositions empty/full, inside/outside is key to understanding the legacy of Clark's work. Although the apparent simplicity of her pieces disconcerts her detractors, Clark's oeuvre developed sequentially, series by series (seventeen of them), into a steady intellectual exercise of great aesthetic depth and freedom, which in turn took her to uncontrollable mood swings and several mental health crises, but eventually put her inexhaustible experimentation on the path of her ultimate quest: the dissolution of the barrier between life and art. Or, as she put in her own words, "the experimental exercise of freedom" in order to fully live "art into life." This is clear in the piles of journals, letters and notes—Clark wrote copiously, candidly and was a fine writer—that served as cardinal points for the conceptually well-designed series devised by this pioneering intellectual artist. From the mid-1970s to her death, she put her life as an artist aside and developed 'Structuring the Self,' a radical art-therapeutical method that included her own body and self as well as that of her patients by using Objetos Relacionais (Relational Objects), a range of simple objects, unassuming assemblages, garments and sensory masks for smell, sound and touch, all developed by her for healing purposes: "My entire process has been an attempt to unite art and life, and sometimes when a raw perception comes to me in life, it is the abyss."
We interviewed gallerist Max Perlingeiro.
Max, tell us about how you organized such a complex exhibition amidst the pandemic.
Our research team began to work in mid-October 2020, the very day of the hundredth birth anniversary of Lygia Clark, when I was appointed organizer of the celebratory exhibition by the Associação Cultural Lygia Clark, the institution that manages her legacy. I read and reread everything available on Lygia and got in touch with three close friends of hers, experts on her work, French art historian Yve-Alain Bois, artist Luciano Figueiredo and philosopher Marcio Doctors. Next, I contacted Matinas Suzuki who made a historical interview with her in 1986 for Folha de São Paulo newspaper, two years away from her death. Finally, I approached Gina and Lula Wanderley to grasp what was behind "Structuring the Self," the healing method between art and therapy devised by Lygia which some deem ambiguous. She practiced the revolutionary method on patients in the mid 1970s, the height of Brazil's hard-line military dictatorship, until her death in 1988. Objeto Relacional (Relational Object) is the name she gave to the elements, all very simple and basic, she employed during these therapeutical sessions: stone, water, thread, etc. By February this year we were still submerged in the pandemic, so making the effort not to reach her 101st birthday next year, we decided to open the exhibition this August hoping that by then young people would all be vaccinated.
The young generation of Brazilian artists venerates Lygia, isn't that right?
Lygia is a major icon for the new generation of Brazilian artists because of her work and also because she was an unsettling rebel that came to symbolize the Tropicalia movement of the 1970s. Frankly, it is easy to understand why her work got so mythologized because it is quite fantastic. At the core it takes art to another level, that of conceptual art.
What posthumous exhibitions inscribed her name on the map of the international art world?
Nine years after Lygia's death, the exhibition at Fundació Antoni Tàpies in Barcelona, in 1997, curated by Manuel J. Borja Villel, followed to several European institutions and finalized at Rio de Janeiro's Paço Imperial. This exhibition acted as a tip-off for the international museum community on her boundary-pushing art and, as a result, her work made it to major collections in institutions worldwide. Another itinerant exhibition that widened her recognition happened in 2005 at the Beaux-Arts museum of Nantes, France, and was also shown at the Pinacoteca do Estado in São Paulo. However, it was MoMA's comprehensive 2014 exhibition "Lygia Clark: If You Hold a Stone," curated by Luiz Pérez-Oramas and Connie Butler, that cemented her name in twentieth-century art history. Two other important postmortem exhibitions are "Retrospectiva" in São Paulo's Itaú Cultural, curated by Paulo Sergio Duarte, and in 2020, "Lygia Clark: Painting as an Experimental Field, 1948-1958," a reexamination of Clark's crucial formative years. The show was held at Bilbao's Guggenheim Museum, curated by Geaninne Gutiérrez-Guimarães, with an essay by Paulo Miyada.
How is her work ranked in the global art market?
She has been a major global artist for decades. Lygia is one of the most prized female artists of all times, her works are highly valued by major collectors and international institutions. She is one of the few Brazilian artists in the million-dollar range. To buy a Lygia Clark of any period is almost impossible; when a piece is put up for sale there is a buzz with buyers from all over the world rushing for it. Her oeuvre ranks among the most well-formulated artwork concepts in twentieth-century art. For all of this Lygia Clark has a quintessential role in art that inspires both heated discussions and applauding admiration.
When Tarsila do Amaral, chronologically the first grand dame of Brazilian art, was in her seventies she told her family she foresaw her work would be very valuable after her death. Did Lygia have this type of premonition?
Lygia's relation with the art market was always very distant and difficult, especially from the 1970s onward, however she did make her family and close friends aware that her oeuvre would most certainly reach new heights. She was right.
Your gallery grew to become a family enterprise in Rio, Fortaleza and São Paulo, and is ranked among Brazil's strongest in the secondary market. Tell us what you did before Pinakotheke.
I'm originally from Rio de Janeiro state. In 1966, while studying chemical and security engineering in college, my life changed when gallerist Franco Terranova invited me to work at his Petite Galerie in Rio de Janeiro, one of the pioneering art galleries in modern art in Brazil. Ten years later, I founded Pinakotheke in Rio, in 1987 I opened Multiarte, Pinakotheke's branch in Fortaleza, followed by Pinakotheke São Paulo in 2002. Along these forty-two years, we have won several awards, I'm very proud of all our cultural achievements and editorial activity but in special of our educational art projects dedicated for children.
Before we wrap up, do you know if Lygia Clark had a soft spot for any series in particular?
Lygia was proud of the evolution of her work and her achievements both as an artist and later in life as a therapist, but the Bichos series (in English Creature of Critter, metal sculptures made of hinged interlocking plates), always remained her soft spot. The series, created in 1964, broke ground in that it invites viewers to pick up and handle them, and breaks another barrier, this one in the field of semantics. For lack of a better word, the market defines it as sculpture and, according to Lygia, it is not meant to be called sculpture.
So what should we call Clark's foldable, transformable non-sculptures of the early 1960s?
Bicho.
Below are edited excerpts from the bilingual book with the exhibition title, published by Pinakotheke and penned by experts, among them French art historian Yve-Alain Bois, author of several books on art and professor of art history at the School of Historical Studies at the Institute for Advanced Study in Princeton. Bois met Clark in Paris after she exhibited the Bichos series in the 34th Venice Biennale in 1968 with raving reviews.  Some observations by the French scholar:
On meeting Lygia Clark:
"It was after the summer of 1968, shortly after Russia's intervention in Czechoslovakia, that I first met Lygia. She had just returned from the Venice Biennale, where she had represented Brazil with a major retrospective of her work that included early things but also her various Máscaras sensoriais (Sensorial Masks) and Roupa-corpo-roupa (Clothing-body-clothing) outfits of 1967, as well as the large installation/environment A casa é o corpo (The house is the body)."
On the proposition, as Lygia Clark called her works:
"In this occasion, one of the 'objects' I remember most vividly was her 1966 Diálogo de mãos (Dialogues of Hands), which she had devised with her soulmate, Hélio Oiticica. This work, or rather 'proposition,' as she was already calling her works, consists of almost nothing, like many of her pieces—that is, it really is nothing if you do not use it. It consists of a little Möbius strip made of an elastic medical bandage where each of our right hands passes through one loop of the Möbius strip in opposite directions. By joining hands or releasing them we experience the resistance of matter. If the 'dialogue' is continued long enough, the visual and tactile sensations seem to part company and a moment comes when the impression is born that the hands are dancing by themselves, separated from the body. This moment can be extremely perturbing, almost hallucinatory."
On the Neo-concrete movement and supplanting Max Bill:
"At a point of my first visit, Lygia began to reminisce about the beginnings of the Neo-concrete movement in Brazil, and the deliberate attack she had plotted with Oiticica (whom I was never to meet) against geometric abstraction, the tradition in which both had been trained. She revealed to me the importance of Swiss artist Max Bill to Brazilian art in the early fifties, especially after his retrospective at the MAM/SP (Museu de Arte Moderna of São Paulo) in 1950, followed by his being awarded the international sculpture prize of the first São Paulo Bienal in 1951. Enthusiasts of Bill's 'Concrete Art' (as he called his production in which everything had to be planned by arithmetic calculations) suddenly flooded the Brazilian art world, which until then had been rather resistant to modern art. She led me to understand that her 1966 Dialogue (Dialogues of Hands), in fact represented the conclusion of a long battle against Bill's type of art. For the Möbius strip had been one of Bill's favorite geometric figures: he planted its polished granite image in many sculpture gardens around the world. While Bill had frozen the Möbius strip into an icon of the autonomy of the modernist art object, Lygia transformed it into the support for an experiment aimed at abolishing any idea of definite, closed identity. With Dialogue, a 'sculptural' object is no longer sacred as autonomous and formally perfect, but rather the falsely symmetrical dialoguing hands become, as it were, autonomous performers."
On undoing the empty/full, inside/outside oppositions and destroying Max Bill's rationalism:
"Returning to Brazil in 1952 from a year in Paris, where she had studied with Fernand Léger, Lygia quickly assimilated Bill's rationalist catechism and soon began to destroy it from within. Noting that Bill often borrowed his forms from topology, she resolved to go beyond his purely iconographic appeal to this scientific field. Her first mature paintings (1954) were jigsaw puzzles, often in wood, in which she endeavored to give a positive role to the black interstices (empty joints) between the color blocks and to transform the frame into a pictorial element. As she insisted at the time, her goal was to undo the empty/full, inside/outside oppositions upon which planar geometry and rationalism is based."
On the Neo-concrete Manifesto:
"The other major figure besides Lygia to emerge from this movement, her friend and alter ego Hélio Oiticica, rallied to the cause only after the publication of the group's manifesto, was penned by the poet and critic Ferreira Gullar.  The text was entirely based on Lygia's reinterpretation of the tradition of geometric abstraction through the lens of the phenomenology of perception, quoting Merleau-Ponty's philosophical work, which she had recently discovered and which would remain a lifelong interest. The publication of the Neo-concrete Manifesto coincided with Lygia's elaboration of a series of reliefs dating from 1958-59, called Casulo (Cocoon) and Contra-relevo (Counter-relief), in homage to Tatlin."
On the Bichos series, 1960-64:
"That the plane has a volume and that this volume can be opened up, like a cocoon, are at the core of Lygia's most celebrated works, the Bichos of 1960-64, freestanding structures made of hinged metal plates that one can manipulate to give the sculpture various shapes and when stored, a Bicho is perfectly flat. The articulation and disposition of the Bicho is conceived as an organism that reacts, with its own laws and limitations, to the movements of whoever manipulates it to modify its configuration. Often it requires certain gestures or unexpectedly turns itself inside out like a glove. The dialogue between Bicho and 'beholder' is at times exhilarating, at times frustrating, but it always undermines the notion that one could ever be in control of the other. Lygia wrote: "When I'm asked how many movements the Bicho can execute I reply: 'I don't know, you don't know, but the Bicho knows.'"
On passive objects X manipulation of a proposition:
"The riches of the Bichos remains inaccessible to anyone not engaged in combat with them. Shown as passive objects on a pedestal, they look like any other abstract geometric sculpture. Lygia always insisted that people be able to manipulate them whenever they were exhibited, and it is in part the incapacity of museums galleries to provide such a tactile apprehension of these works that drew her away from such institutions."
On the disappearance of the art object:
"As a result of the way in which her Bichos were too easily transformed into art objects and thus consumed visually, she invented the Caminhando (Walking), which in 1964 marked both her definitive farewell to geometric art and the beginning of a trend in her work—and in that of Oiticica—that one could characterize as the progressive disappearance of the art object as such. The Caminhando returned one more time to Bill's infatuation with the Möbius strip, but rather than being an object, it is conceived as an experience that has to be lived through. First, you have to make a Möbius strip out of paper, and then follow Lygia's do-it-yourself instructions."
On the Trepantes (Climbers or Crawlers) and Obras Moles (Soft Works):
"From the Caminhando a whole series of works in copper, steel, or rubber followed, called Trepantes for their capacity to be hung anywhere, on any objects, on trees, or simply thrown on the floor. The most interesting of these, the Obras Moles, are made of black industrial rubber and anticipate by a few years the development of what would be called Antiform in the United States (hung on the wall, they resemble a 1967 Felt Tangle by Robert Morris). But this was a direction in which she could not continue for very long."
On interactive practice/therapy and on the irrelevance of art and the artist:
"The experience of the Caminhando had been a breakthrough that made any art object look suspicious: she stopped cutting up Trepantes within a year, and after a long crisis, she and Oiticica would develop a complex interactive practice that would steer clear not only of any consideration of the object per se but also of any notion of theatricality, and no performance, even in the 'propositions' that involved multiple 'participants'—to use the words that replaced object and beholder, respectively, in their numerous texts. The very concept of the artist would gradually become irrelevant as Lygia's art would become a kind of therapy or social work. Needless to say, this later period of Lygia's practice was even less suitable for museums or art galleries, to her delight and pride. After the 1968 Venice Biennale, Lygia resolutely disengaged her activity from any market economy and retained only limited contacts with the art world. She left the traditional land of art in order to propose another model of aesthetic communication. She preferred the word sensorial, but, as I reminded her during one of our daily lunches, the Greek word aesthesis (aesthetics, the perception of the beautiful) means sensation."
Lygia Clark (1920-1988) Centennial
Curated by Max Perlingeiro
Pinakotheke Cultural / Rio de Janeiro
Through October 23, 2021
Pinakotheke / São Paulo
Opens November 13, 2021
MultiArte Pinakotheke / Fortaleza
Opens in the first half of 2022
pinakotheke.com.br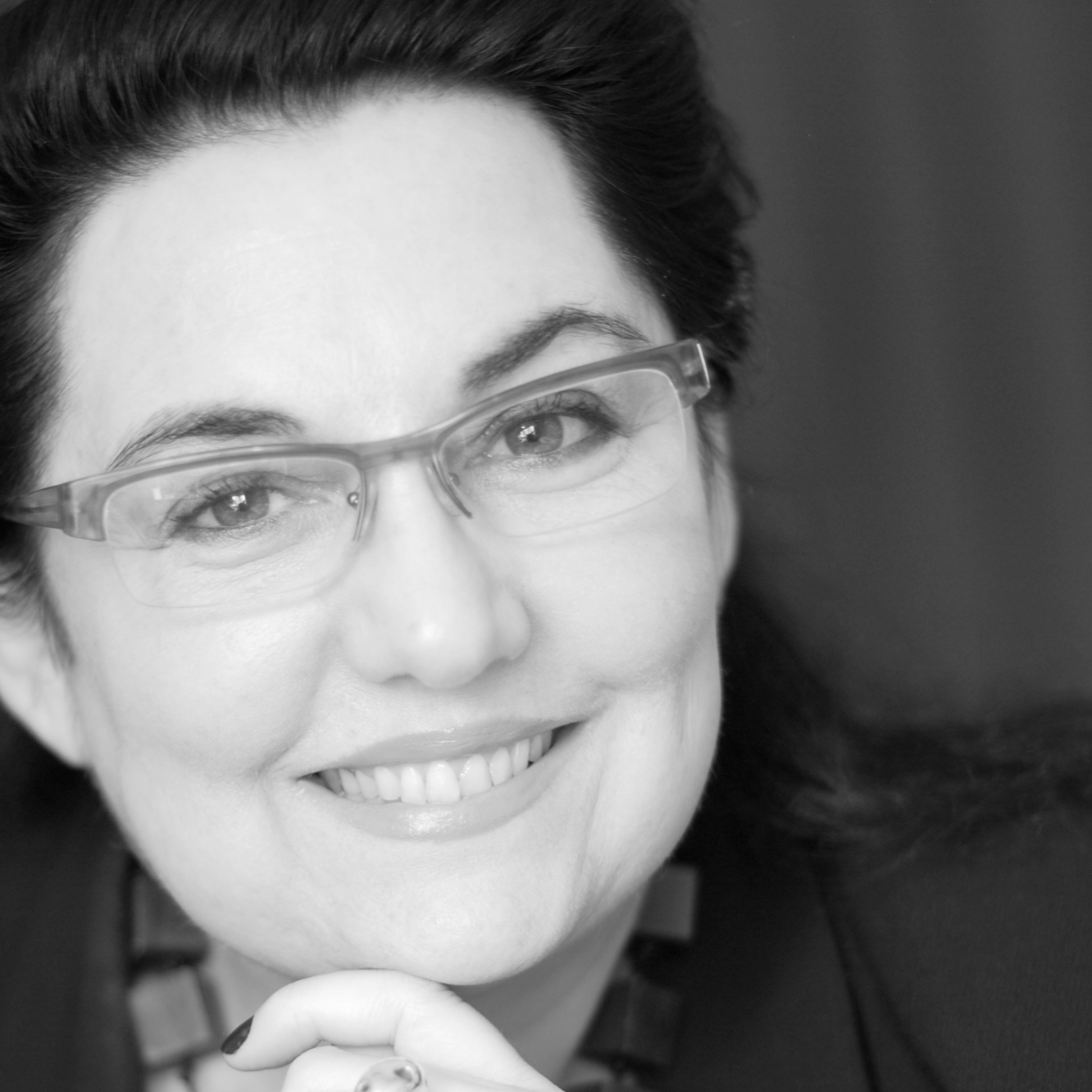 Rio-born Cynthia Garcia is a respected art historian, art critic and journalist fluent in five languages stationed in São Paulo. Cynthia is a recipient of the 2023 APCA (Paulista Association of Art Critics) award as a contributing editor of Newcity Brazil since its founding in 2015. Her daughter America Cavaliere works in the contemporary art market and her son Pedro Cavaliere, based in LA, is in the international DJ scene.
Contact: [email protected], www.cynthiagarcia.biz