The pandemic having twice postponed the original February 2020 opening date, the 34th São Paulo Bienal finally goes ahead September through December. With free entry, the event showcases over 1,000 works by ninety artists from 132 countries spread in its 30,000-square-meter pavilion. This year's edition comes expanded, through a collaborative network of exhibitions on display in twenty-five cultural venues, to celebrate seventy years since the founding of the São Paulo Bienal, the world's second international art biennial, a cornerstone of Brazil's cultural milieu. Considered a folly during its founding in 1951, the bold undertaking was championed by entrepreneur Ciccillo Matarazzo with full support of his wife Yolanda Penteado, a couple of passionate avant-garde art collectors, much like the current president of the São Paulo Bienal Foundation, investment banker José Olympio Pereira, who with his wife Andrea have appeared on the "The ARTnews Top 200 Collectors" list.
In the pristine white interior of Oscar Niemeyer's mid-century architecture is a magnificent modernist beanstalk-like ramp metaphorically reaching up into the clouds. Unlike Escher's impossible staircase, Niemeyer's ramp has branches reaching out to other places, conclusions and, of course, illusions. As usual in bienais or biennales we always bump into eye-catching, over-laborious works that give a nod to Shakespeare's, "Much ado about nothing," they are essentially predictable but also crucial for the freedom of experimentation. One notices that not all artists are qualified to legislate in the name of humankind, however it's good they give it a go, after all art is one of the manifestations where a radical-edge phalanx of controversy and oddity is welcomed and (almost) anything allowed. In the age of cancel culture, maybe art festivals are trying too hard to align with politically correct actions and exhibit Instagram-pleasing works along with the usual predictable dilemmas dressed up as daring art. However, an event of such grandeur promotes an infinite tessellation of ideas while providing an intriguing glance into the layered meanings that spring from the visual arts with its multicultural crossovers of socio-politics, environment issues and human rights, that are critical to amplify.
Chief curator Jacopo Crivelli Visconti, adjunct curator Paulo Miyada and guest curators Carla Zaccagnini, Francesco Stocchi and Ruth Estévez chose as inspirational motto, "Though it's dark still I sing," a line of poetry and book title by Amazonian poet Thiago de Mello (b. 1926). It's echoed in Brecht's Svendborg Poems, written while the playwright was exiled in Denmark in the 1930s: "In the dark times/Will there also be singing? Yes, there will also be singing/About the dark times." Or as Dadaist Jean Arp stated right after WWI: "Repelled by the slaughterhouses of the world war, we turned to art."
To analyze the creative dynamics in the minds of artists, we spoke with Scottish-born educator and lecturer Charles Watson, who is against simplistic "how to be creative" formulas and has lived in Rio since 1978. He is the founder of Dynamic Encounters, a project specializing in creative performance, with corporate clients such as Shell Brasil, TV Globo Network, Natura, INCA (National Cancer Institute), etc. Among his students at Parque Lage Visual Arts School, where he coordinates the painting department, have been artists Beatriz Mihazes, Cadu, Alice Miceli, Eduardo Berliner, Rosana Palazyan, Luiza Crosman and Lucia Laguna, all of whom exhibited at prior São Paulo Biennials. Watson has done over 1,900 hours of interviews with creatives from several fields including local artists (Vik Muniz, Cildo Meireles, Daniel Senise, Ernesto Neto, Nuno Ramos, Nelson Felix, Laura Vinci and international names (Jeff Koons, Sean Scully, Antony Gormley, Cai Guo-Qiang, Daniel Buren, Luc Tuymans, Markus Lüpertz, Mona Hatoum) many of them published in his book "Entre Vistas" (2017), which has an introduction by Tunga.
Romantics insist that artists are born, not made. Can artistic talent be taught or is it an innate characteristic?
Genuinely creative people often resent these ideas about inborn talent as they feel that their hard work is being undervalued. I hear this from so many of the artists I have interviewed over the years. But even today, with so much new evidence coming from psychology, neuroscience and from artists and creators themselves, we still persist in our beliefs that creative performance is something we are born with rather than something that we earn through persistent dedication to a specific activity. As author Maxine Hong Kingston said, "The sweat of hard work is better not displayed. It is much more graceful to appear favored by the gods." Or as photorealist painter Chuck Close, who we lost recently, put it, "Inspiration is for amateurs, the rest of us just show up and get to work."
Does teaching young artists refined skills necessarily crush creativity or should creativity flow freely?
People are very different, have different expectations and thrive under different circumstances. I have known young artists who developed very good work while restricting themselves to a well-defined technique and others who would wither under such conditions. Then there are those who become so tied up in the intricacies of their acquired techniques that they forget why they developed them it in the first place.
What happens when artistic problems become more and more difficult? 
With artistic activity, it's not just a question of finding a creative solution for a problem, it's often a case of not even understanding the nature of the problem in the first place. You invest an enormous amount of resources in addressing a problem whose identity is unclear. Making art is an activity often more rooted in expectation and possibility than in the certainty of achievement, and oddly enough, part of the appeal of art and much of our pleasure in making it comes from the possibility of not attaining what you most desire.
What would be some helpful practices for artistic problems? 
I do believe that some practices like drawing are a good insurance policy for artists in general. I'm not talking so much about drawing as an art form, but drawing as a means of investigating, generating and reaching otherwise inaccessible ideas—drawing as an oracle if you like. Drawing is immediate, spontaneous and intimate and less subject to self-delusion that many artists suffer while involved in bigger projects. Believe me, it's very difficult to lie to yourself in drawing.
The works of Michelangelo, Rembrandt and Titian got better as they aged. Would it be because later in life they learned to use their youthful skills more freely? If so, do we get, to a certain extent, more creative and/or better artistically and intellectually as we age?
I think some artists and creators improve with age, others not so much. Younger artists have that tremendous energy of youth but sometimes not all that much to say, while the older artists may have more to say but not all that much energy left to say it. But I don't think there are any strict rules about this. On the other hand, age does bring some advantages. The older you get, the less intimidated you feel by what others expect of you. You're not trying to impress anyone, you're not in the meat market anymore, and that can be a liberating feeling. 'I don't give a shit' can become the order of the day. Just as long as you've been able to keep your sense of adventure alive and haven't succumbed to the tyranny of the status quo. No longer tethered by the expectations of others, you just might be able to experience one of the most liberating moments of your life. It's when the expression 'I have nothing to lose' becomes a paean of creative power rather than a cry of desperation. Painter Phillip Guston put this beautifully. He said that when you start working in your own studio, everyone is there with you, your parents, your peers, your teachers, your heroes. Then as you become more and more involved in what you do, they all start to leave one by one. And finally, if you're really on your game, you leave as well! Presumably a reference to the dangers of an interfering ego.
Are psychiatric patients more creative in general? Does modern art owe a debt to mental illness?
Although there is evidence that certain psychiatric anomalies have been present in the history of creative contributions (bipolar work frenzies are popular for example)—enough to have warranted a good deal research into the subject—I don't think it is by any means a rule, though the very idea seems to be a source of fascination for some and does seem to be wonderful material for good historical narratives. For some it's much easier to attribute some outlandish creative results to the gods or bipolarism than to accept that they are the fruit of relatively ordinary people taking the work they love to its ultimate consequences. Borrowing from poet W. H. Auden, John Baldessari said, "Great art is clear thoughts about mixed feelings." The same idea is repeated by so many creative artists that it has become almost a cliché. "All bad poetry is the fruit of genuine emotions," said Oscar Wilde provocatively. He might have added "all good poetry as well" but what he meant was that however genuine the emotions, thoughts or sentiments are, they're just not enough by themselves to produce meaningful art.
What is needed in an art education system to let kids better stimulate their creative side?
Children through their play are constantly building and reorganizing the models they create of the world in which they live. It's their way of internalizing the huge amount of information, which they will later depend on to navigate this complex world. Children are passionate, enthusiastic, spontaneous, curious, divergent thinkers and are not afraid of making mistakes. They are sponges soaking up everything around them (for good or bad). So, an educational system that provides the fuel and directs its initiatives to this end will probably have good results. Both children and adults learn more, better and faster, and are more capable of creative development when their energy is focused on things genuinely important to them. An educational institution that has latitude to accommodate this is likely to have better results as far as creative performance is concerned. My own work however has more to do with adult education and trying to remediate to a certain extent, some of the damage done by some aspects of restrictive formal education, which has managed to extinguish some of these childhood passions. A considerable number of creative adults who I have interviewed over the past years seems to have devoted their lives to a dream that was forged in their early childhood and somehow survived the process of formal education. So, one of the greater problems is how not to get derailed as you move through the educational process and into the real world.
What are your thoughts on the subject of art and technology? 
I am very suspicious of exhibitions of "technology & art." I think the expression is a misnomer. Art has always walked hand in hand with technology from the caves at Lascaux, Altamira and Chauvet, oil paint in the Renaissance, the tin paint tubes that allowed the Impressionists to paint plein air, Sony's Video Cam in the early 1970s, the Macintosh graphic interface in the 1980s, to the evolutionary algorithms that have begun to dominate our world at the beginning of this century. Video artist Bill Viola said, "the ultimate objective of technology is to be invisible," which I take to mean when technology is successful, it slips into our lives unobtrusively without fanfare.
So what is crucial to be creative in art?
American sculptor Richard Serra tells of when, as a teenager, he went to the Jazz Workshop in San Francisco to hear Charlie Mingus play. At one point, in the middle of a set, the bartender turned off the ceiling fan. Mingus—a big man—jumped over the bar, grabbed him by the lapels, thrust him against the wall and ordered him to "turn the fan on again. It's one of my instruments!" The seventeen-year-old Serra, stunned by the incident, recalls: "And I'm thinking, Holy shit! You have to pay attention to everything, all the time. A lot of what art is about is paying attention." I'd say that all significant creative activity, whatever else it might be, involves paying a lot of attention to something—much more attention than the others around you. And, of course, it's much easier to pay attention to things you care deeply about. It's exactly this 'paying attention' that allows you to become more intimate with your activity and, from time to time, to see the extra in the ordinary. Fluxus artist Robert Filliou put this beautifully, "Art is what makes life more important than art." So maybe what you need to be creative in art is first and foremost, is to love making art more than just loving the idea of being an artist, or just talking about art. This may sound obvious but it's not.
Some of the pillars of art education include reading about art and constantly looking at art. What is your view?
Here's a hard reality, reading about art, looking at art, being moved by art, though it may be the reason for your starting, is not the same thing as making art and may not necessarily help you when you start to try.  If the truth be said, looking at art, reading about art and being moved by art in certain cases can even inhibit your practice as you become keenly aware of the gap that exists between what you can recognize as good art and your own inevitably weak first efforts. You learn to do art by making art and failing, and growing through your failures. And that can take a long time—years.
What do you have to say on art taught academically? 
Art and art theory have fundamentally different objectives. While the academy is trying to classify art, the artist is doing his best to de-classify it, re-classify it or pre-classify, by liberating the world from the words that while defining it, limit it. You don't make good by art just by reading about it, as you don't build muscle mass by watching someone else's workouts.
In the end is it possible to teach someone to be more creative? 
I can't give you a definite answer about that, but it sure is possible to teach someone to become more aware of the obstacles that he or she places between himself and his own best efforts, and that in my opinion, seems to be a good place to start. Are there techniques? There sure are, but as the old saying goes, "you can take a horse to the water, but you can't make it drink." In other words, lacking energy to put these techniques into practice, nothing is going to happen. The problem is that everybody's looking for a shortcut, a quick fix, a magic pill or a short course about how to be creative in three stages. The fact is that there are no quick fixes. Creativity isn't about being possessed by inner demons or anything like that, it's the result of a considerable investment made consistently over a long period of time by the creator in an area of passionate interest.
34th Bienal de São Paulo  
September 4 through December 5, 2021
Ciccillo Matarazzo Pavilion, Ibirapuera Park, São Paulo
Chief Curator: Jacopo Crivelli Visconti
Adjunct Curator: Paulo Miyada
Guest Curators: Carla Zaccagnini, Francesco Stocchi and Ruth Estévez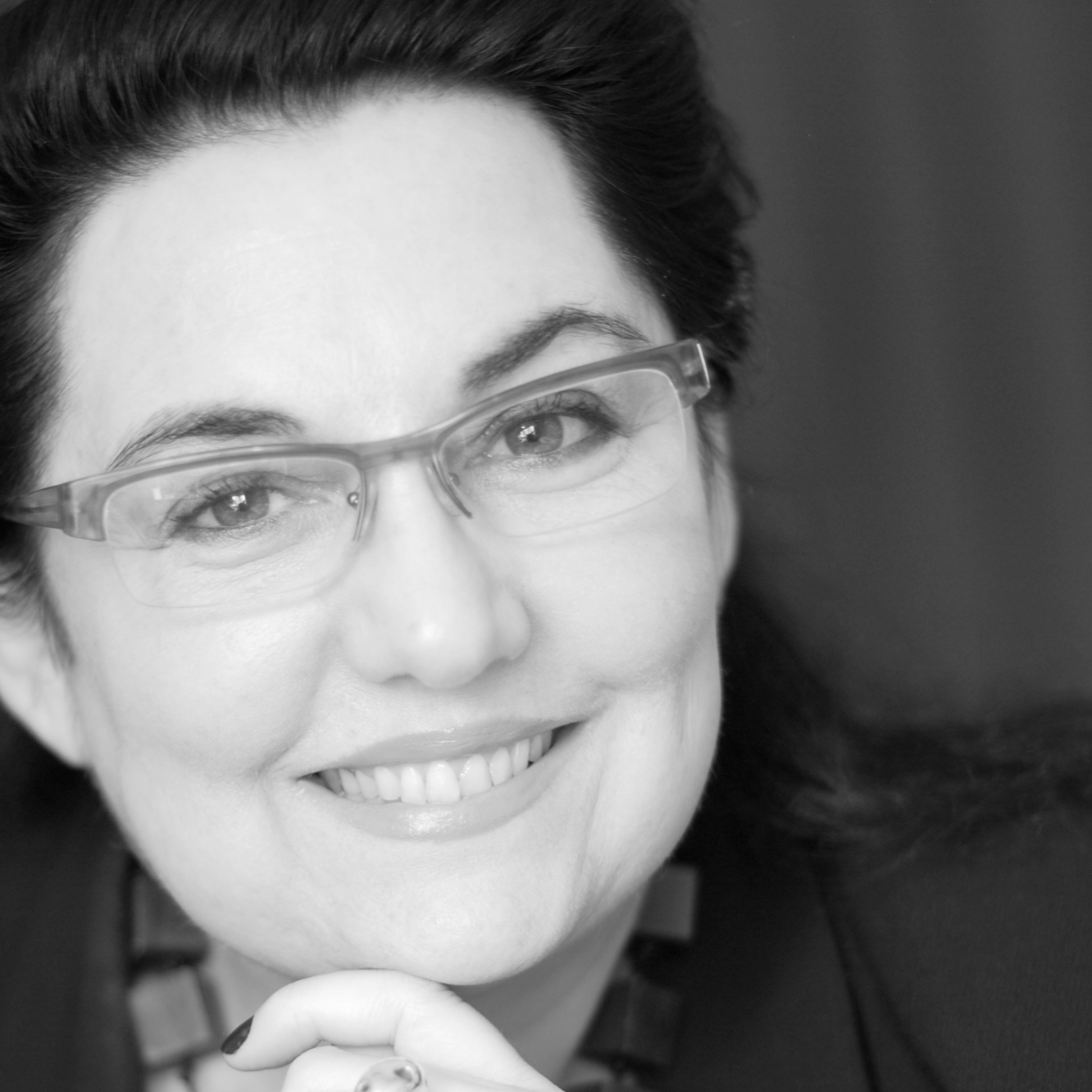 Rio-born Cynthia Garcia is a respected art historian, art critic and journalist fluent in five languages stationed in São Paulo. Cynthia is a recipient of the 2023 APCA (Paulista Association of Art Critics) award as a contributing editor of Newcity Brazil since its founding in 2015. Her daughter America Cavaliere works in the contemporary art market and her son Pedro Cavaliere, based in LA, is in the international DJ scene.
Contact: [email protected], www.cynthiagarcia.biz