German-Brazilian photographer Paulo Greuel takes part in a new group exhibition at Dusseldorf's Noir Blanche gallery. The event showcases thirteen photographers, from post-war masters to a younger generation, who have broken barriers in their distinctive visual languages. Founded in 2016 by photographer and curator Volker Marschall, Noir Blanche, one of Germany's leading galleries in the field, pays homage with its name to Man Ray's 1926 iconic photo "Noir et Blanche," of his then-lover Kiki de Montparnasse holding an African face mask. The current exhibition, titled "20nb21," stands for the gallery's first letters and for new beginnings.
The exhibition includes a group of notable post-war German photographers such as Hans Lux and Walter Schels, and female photographers Evelyn Richter and Renate Scherra. One of Germany's most famous actors, Armin Rohde ("Run Lola Run," 1998, and "Contagion," 2011), who divides his acting with photography, is also in the group. The younger generation is represented by Cuban Alfredo Sarabia Fajardo, and Canadian-born artist and photographer Marianna Rothen, an ex-fashion model whose lens focuses on issues of femininity, and who lives and works in New York. The exhibition also features black-and-white portrait photographer Ralf Schilberg; Alexander Basta, who has been published in Life, The New York Times and Sports Illustrated; Christoph Honig's still life between painting and photography; and Mario Marino's anthropological images captured in deep Africa, Cuba, India, Nepal and Mexico.
The Noir Blanche exhibition also shows photos by Peter Lindbergh (1944-2019). A few months before this legend of black-and-white fashion photography passed away, I was fortunate to interview him. Instead of telegraphic answers, I was surprised by his long, detailed responses, much like a master passing down his knowledge. The interview by email was published a month before he died in September 2019 in the first issue of Brazilian online fashion magazine frasson_gallery. This is what Lindbergh wrote on his preference for black and white images:
"I used to say that black-and-white is an abstraction of reality, and transforming reality is the first artistic step. The more I progressed, the more I thought that, in fact, black-and-white actually represents a truth, a reality. But I used to say to myself: 'how is that possible since reality is in color?' That made me think. I realized I grew up with all those American photographers like Dorothea Lange, who travelled across North America at the request of Congress to document the life of people during the Great Depression. Their images, which were all in black-and-white, were totally connected to the idea of truth and reality. Unconsciously that idea fascinated me: one doesn't need to try to make things prettier, more elegant or pleasant, no, it's truthful. I believe this is why I find it so hard to take color portraits. Color catches light completely differently. I sincerely feel black-and-white transcends the skin. Color stops on the surface while black-and-white pierces the surface, and it's not just an idea, it's a reality."
Conversely, the images by Brazilian-born Paulo Greuel render a chromatic pictorial experience. In 2017 he was invited to participate in Düsseldorf's #04 Photo Pop Up Fair as guest photographer and decided to move back to the city that was his home for almost three decades. It was there he opened his studio in the 1980s and his lens captured the likes of Wim Wenders, Markus Lüpertz, H.D. Genscher and Günther Uecker. In 2000 Greuel was invited to participate in the celebratory collective exhibition "Brasil + 500 Mostra do Redescobrimento," to honor the country's discovery in 1500, and felt an urge to return to his native Brazil. He closed his studio in downtown Düsseldorf to delve into a sixteen-year-long sabbatical in Campeche Beach, a wild stretch of white sand bathed by sapphire waters in the island capital of Florianopolis in the southern state of Santa Catarina, where he was born. The Düsseldorf studio with its walls painted black gave place to Tropical Flash studio on the beach under the sun where he made vibrantly colorful manipulated series, such as "Sonho Tropical" (Tropical Dream), and photographed a long list of local personalities for his series Brazilian Bildnis (portrait in German) such as visual artist Antonio Dias, musicians Hermeto Pascoal and Arnaldo Antunes, prima ballerina Marcia Haydée, and nonagenarian Gilberto Chateaubriand, an ex-diplomat who is on the board of New York's MoMA and owns over twenty works by the artist. Exploiting the potential of color and illusion, Greuel's images are a manipulated makeover that crosscuts painting and photography, and indicate a step forward connecting technology, modernity and art.
Paulo, in comparison to Peter Lindbergh, who was a master of black-and-white photography, how do you explain your fascination with color?
Color has to do with emotions, feelings, sensations, state of mind and place. Brazil, where I was born, has a beautiful, warm, natural light. It is a cheerful, emotional and colorful land. People love color, they are colorful in their way of dressing up, in their homes, in their way of communicating and even in their attitude. When I moved to Germany in the 1970s where colors are softer, and light is more diffused, I felt an urge for color growing inside me. When I started in photography, it was only natural that strong colors automatically appeared in my work. My first photos captured colorful background and colorful objects. In my second phase I explored with colored lighting not to bathe the person or object with color but to create the image itself. The result of this technique was that people and things were transformed into strange figures with bright, colorful shapes. This chromatic research that characterizes my work, using colored lighting to saturate and distort the original colors of objects, has led my images to an artificial, new reality that pushes the boundaries of photography to a new, visual parameter.
How do you view your work?
My photography can be viewed in a strictly pictorial manner, free from any classic constraints or academic rules. With digital photography it became evident that photography is the equivalent of painting of our time.
What led you to manipulate the photographic image.
In my teens when I started to process film in my home lab, I felt great pleasure in manipulating the image, exploring contrasts, solarization, playing with the development stages, etc. It was like magic, and myself being of curious and impatient nature, I was anxious to see the result of the manipulation. Did it work? What should I do to achieve a more interesting result? With time I sophisticated my technique in pursuit of the color image to arrive at what my work is now.    
Who are photographers that inspired your radical research?
Man Ray, Moholy-Nagy, Guy Bourdin, Bill Brandt.
What have you been up to during the pandemic?
As you know, artists are constantly in crisis. I love living in my studio and being challenged by my fantasies. With lockdown and social distancing going on forever I concentrated on developing new ideas and transforming them in pictorial pleasures. The result was two new series, By Train in Switzerland and Bananas Intrigantes (Intriguing Bananas).
You moved back to Brazil in 2002 after spending almost three decades in Germany, and in 2017 decided it was time to return to Düsseldorf.
I lived for almost sixteen years in Campeche Beach away from the urban stress, exploring the practice of doing absolutely nothing in a tropical paradise enjoying every moment without a single drop of guilt. I followed the natural rhythm of life watching golden dawns and nightfall under a Lucy-in-the-sky-with-diamonds sky. I listened to jazz and the rolling sea waves on a huge stretch of white sand day in, day out—of course, always with my camera in hand. Düsseldorf is a totally different world. Here everything is precise, timed to the minute. I enjoy life both ways, very organized and totally free. This culture clash excites my mind and frees my intrepid spirit.
Do you intend to go back to Campeche Beach or is Düsseldorf your home for good?
Photography has always been my magic carpet. Now in Düsseldorf I was able to fulfill a dream, to have my space in the art market in the two places I love: rational Germany and emotional Brazil.  The dialogue between these two extraordinary and very different cultures is essential for my mind and my work. With the Brazilian way of getting things done, known as jeitinho, together with the German efficiency and determination everything flows and gets done.
20nb21
Through June 26, 2021
Curated by Volker Marschall
Noir Blanche Gallery, Düsseldorf, Germany
https://www.noirblanche.de/eng/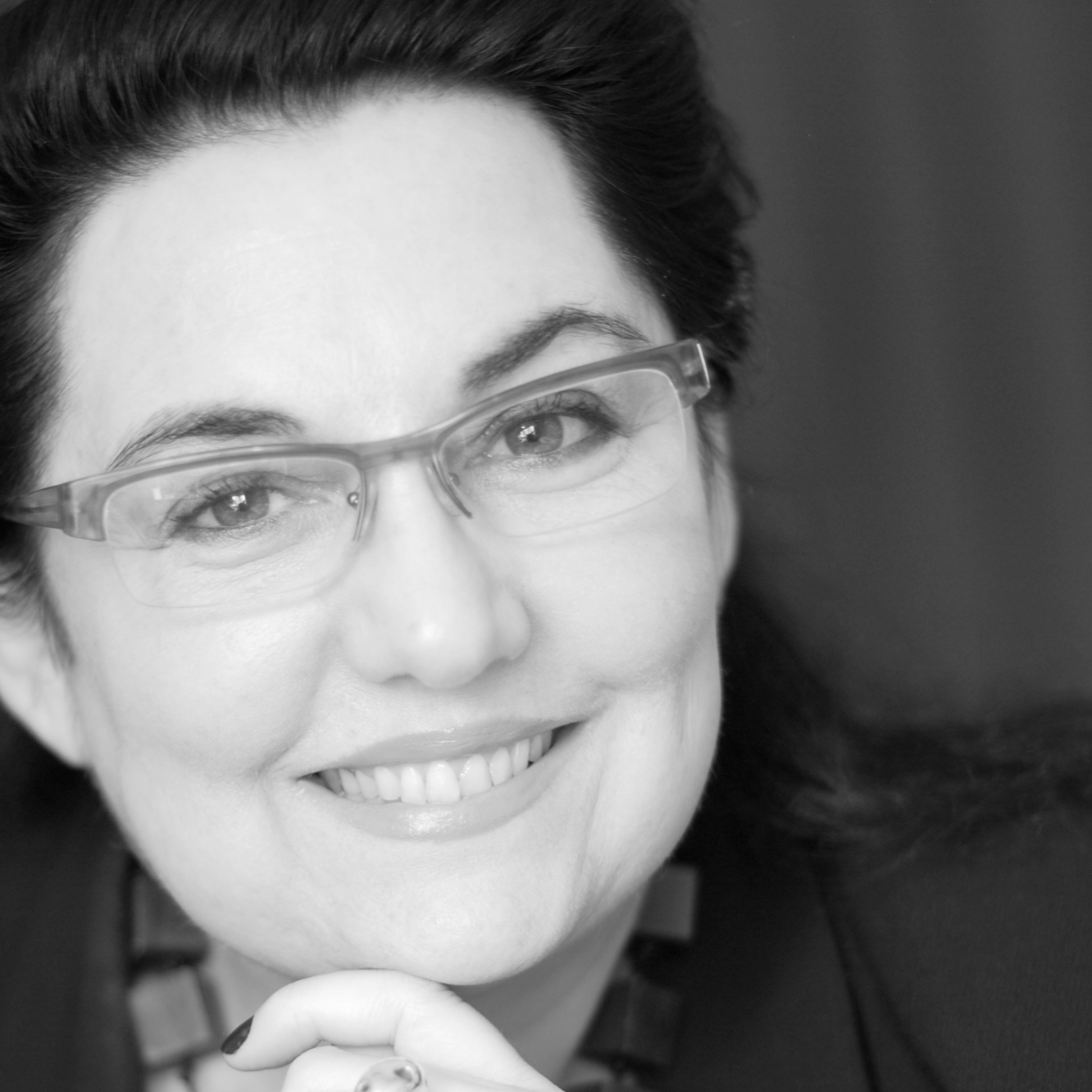 Rio-born Cynthia Garcia is a respected art historian, art critic and journalist fluent in five languages stationed in São Paulo. Cynthia is a recipient of the 2023 APCA (Paulista Association of Art Critics) award as a contributing editor of Newcity Brazil since its founding in 2015. Her daughter America Cavaliere works in the contemporary art market and her son Pedro Cavaliere, based in LA, is in the international DJ scene.
Contact: [email protected], www.cynthiagarcia.biz