Pinacoteca de São Paulo, Pina for short, the city's oldest museum and one of Brazil's most dynamic art institutions, displays "OSGEMEOS: Segredos (Secrets)," a barrier-breaking mega solo exhibition by identical twins Otávio and Gustavo Pandolfo (b. 1974), aka OSGEMEOS. The dynamic duo, who sign as "the twins"—os gêmeos, in Portuguese—with article and noun crammed into a single uppercase word, are major players in the international mural scene otherwise known as street art. They breakdanced in the early days of hip-hop in their São Paulo neighborhood of Cambuci in the 1980s where they still keep their studio. The festival feeling of this seminal exhibition has attracted a young crowd of non-museum-goers to the 100-year-old neoclassical building, drawing over 80,000 visitors since October 2020, amidst Covid-19 restrictions.
OSGEMEOS have created murals in several cities across the globe and in the U.S. in places like New York, Boston, Miami, L.A. and San Francisco. In São Paulo their first works were routinely whitewashed or destroyed by city hall until they became famous. They witnessed their characteristic yellow-skinned cartoon figures invade New York City's Times Square screens; exhibited in Milan's HangarBicocca where Anselm Kiefer has a permanent installation; created a diptych canvas with Banksy; and have collaborated with luxury brand Louis Vuitton. For the 2004 Athens Olympic Games the committee asked them to create interventions in the Greek capital representing the Americas. Along with friends, Brazilian public art artists Nina Pandolfo and Nunca, the group landed in Scotland with their paints and cans by invitation of the Earl of Glasgow to throw a dab of color onto the gothic façade of the Scottish family's sixteenth-century castle that since has become a local attraction. Much like Calder did in the 1970s with a Braniff aircraft, the brothers painted their magical realism, sometimes denouncing social injustice, as on the skin of a Boeing 737-800 of GOL Airlines during the 2014 FIFA Football World Cup held in Brazil to fly the national team.
The exhibition is curated by Pinacoteca's director, Jochen Volz, our interviewee, a brilliant, forward-thinking German-born art historian with an haute international CV. Some memorable solo exhibitions under Volz' management, who has been at Pina since 2017, featured artists Ernesto Neto, Rosana Paulino, Emmanuel Nassar, Artur Lescher, Marepe and the collective show Radical Women: Latin American Art, 1960–1985. Volz is married to Brazilian conceptual artist Rivane Neuenschwander.
Jochen, how do you analyze the insertion of street art in mainstream art?
I sincerely don't think these categories can be sustained. In the case of OSGEMEOS, the artists have been working since the 1990s with graffiti and in the studio. Graffiti happens out in the streets, in the urban context, and art made in the studio is what is shown in museums and galleries. Of course, there can be stylistic similarities between the two forms of art making, they co-exist and complement each other, but they are not the same.
What is your view of the graffiti and large mural paintings in the urban context of São Paulo?
In the case of São Paulo, graffiti and large mural paintings are part of the city's visual experience and are part of the urban collective imagination. Graffiti appears and disappears in the city, but its visual language is very present at all times. The artistic work of OSGEMEOS in urban space is well known to many people in São Paulo, in Brazil and in many places in the world. However, only a few have had access to their production as a whole, to their trajectory and to their working process. Therefore, I see it as a mission to a museum like Pinacoteca de São Paulo to give more qualified and diversified access to OSGEMEOS production to a large audience.
Now tell us about the exhibition.
As the title Segredos (Secrets) indicates, the exhibition sets out to reveal new insights onto the art making of OSGEMEOS, which previously have been kept secret in the studio or the artists' homes, minds and memories. Notebooks, photographs, drawings and paintings dating from the brothers' teenage years until today are presented to the public for the first time. Studies and artworks long preceding their famous yellow characters throw light on their roots. Artistic influences and collaborations are showcased alongside recent paintings and sculptures and a new installation, which has been specifically conceived for Pinacoteca's Octógono (Octagon) space. Additionally, the majority of the large-scale paintings on view have never been seen by the Brazilian public before, either because they have only been shown abroad, or never presented at all. 
What are some of the secrets it unveils?
OSGEMEOS: Segredos (Secrets) tells several converging stories. It all begins with two teenagers growing up in Cambuci, a central São Paulo neighborhood, who since the mid-1980s are strongly influenced by the local hip-hop scene and start to breakdance, play music and learn to graffiti. Over the years the twins expand their practice into multiple artistic languages within the visual art context and beyond, including film and stage design to painting trains, a castle and even an airplane. There is also the story of twin brothers who since childhood love drawing more than anything, and who in 1983, encouraged by their family, attend free art classes at Pinacoteca and return thirty-seven years later to exhibit in the museum. This is a great story about learning, about artists appropriating forms and styles from friends and idols, developing skills through endless exercises in manifold techniques and consequently finding their own visual language.
How do you see it in the historical context of the Pinacoteca, São Paulo's first museum?
Pinacoteca de São Paulo is dedicated to Brazilian art, and possible dialogues with the cultures of the world. Since the museum's foundation in 1905, education, experimentation and social transformation through knowledge and art is at the core of the institution's mission, which means to be continuously reaching out to new audiences. The Pinacoteca's exhibition history over many decades is marked by projects and presentations that have indeed changed the way we see and understand art and art making today. In this sense, it is very important to highlight the fact that artists Gustavo and Otávio Pandolfo first used a spray can while participating in one of the museum's education programs in 1983. Now, nearly four decades later, they are able to share their trajectory with many and especially young people, who maybe would not consider themselves as regular museum-goers but are attracted to the art of OSGEMEOS and to the cultures, which is essentially where they started from.
To wrap up, what insight have you had with the experience of the OSGEMEOS exhibition during the pandemic?
OSGEMEOS: Segredos was originally scheduled to open in late March 2020, but the montage was suspended as well as all physical visitation to the museum shortly before. Eventually, the exhibition only opened to the public on October 15, 2020 within a very different context as originally conceived. Despite all the strict protocols and limited audience numbers, visitors' response has been most enthusiastic. This is beautiful proof of how art and culture are structural elements of a society. The fantastic world of OSGEMEOS has, especially in these worrying times, given access for many to their own imagination. And nothing seems more urgent these days than being able to imagine different ways into the future.
Since 2006, the artists have been represented by São Paulo-based gallery Fortes D'Aloia & Gabriel (FDAG).
OSGEMEOS: Segredos (Secrets)
Through May 3, 2021
Curated by Jochen Volz
Pinacoteca de São Paulo
https://www.pinacoteca.org.br
(Due to Covid-19, please check the museum website)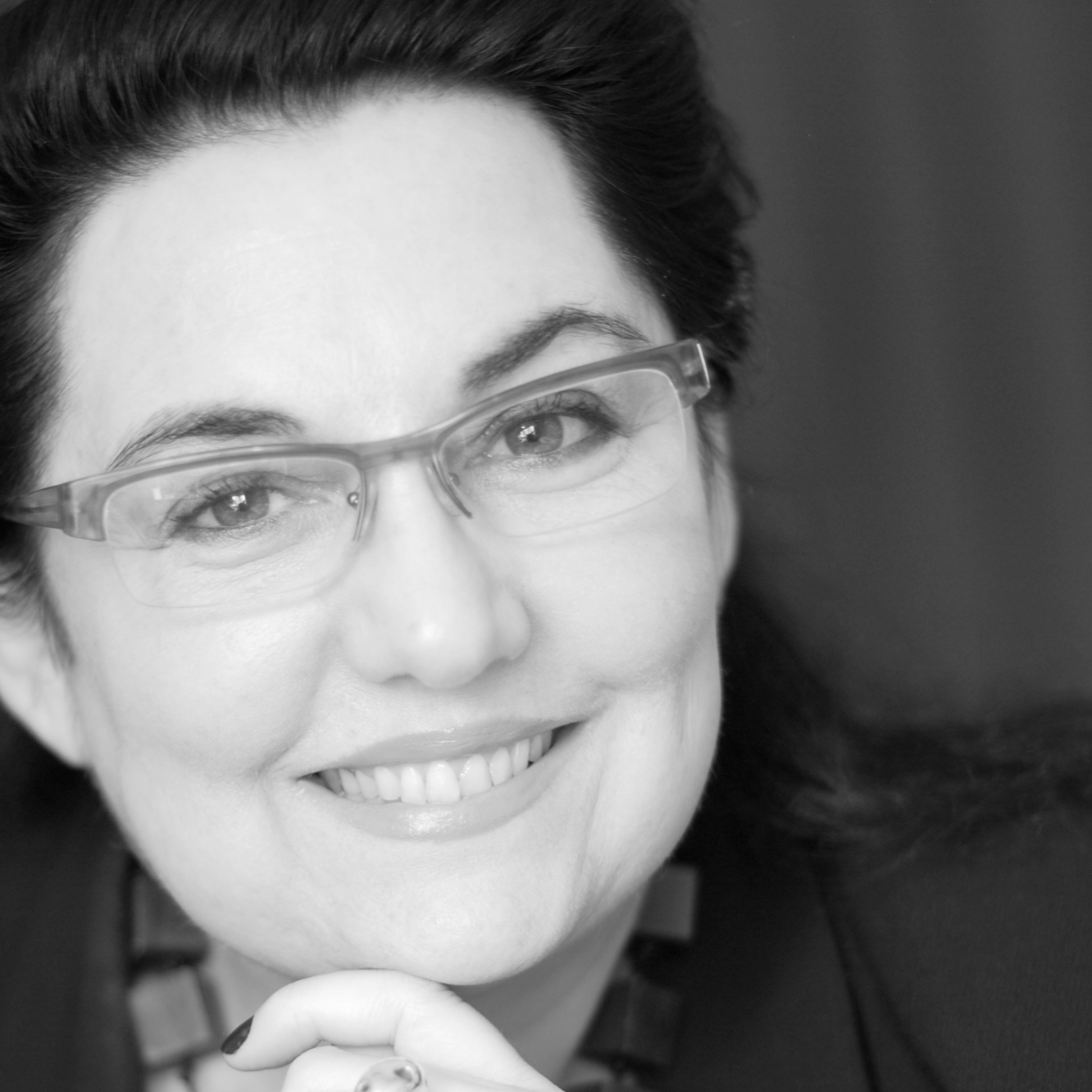 Rio-born Cynthia Garcia is a respected art historian, art critic and journalist fluent in five languages stationed in São Paulo. Cynthia is a recipient of the 2023 APCA (Paulista Association of Art Critics) award as a contributing editor of Newcity Brazil since its founding in 2015. Her daughter America Cavaliere works in the contemporary art market and her son Pedro Cavaliere, based in LA, is in the international DJ scene.
Contact: [email protected], www.cynthiagarcia.biz