As Newcity Brazil turns six—six nonstop years of gratifying and mind-bending adventures in Brazilian art, interviewing our greatest artists and emerging talents—we celebrate by bringing you Beatriz Milhazes, Brazil's most successful artist of all time and one of today's most internationally acclaimed professionals. The Rio-born sixty-year-old is currently having her grandest retrospective to date, "Avenida Paulista," a dual exhibition of paintings at the MASP, and prints and collages at Itaú Cultural, both institutions in the heart of São Paulo's iconic Paulista Avenue.
Six years ago, when invited to be part of the team by Newcity editor and publisher Brian Hieggelke, from Chicago, one of my first pieces was a brief article on the artist, titled "News: Beatriz Milhazes Opens Two Major Exhibits in New Markets," so this piece is sort of a full circle for me. Much earlier, her paintings had first caught my eye in Rio's neo-Pompeian palazzo, Parque Lage, in the 1984 group show "Como vai você, Geração 80?" (How are you, Generation 80?), hailed as a turning point in Brazilian art.
Along with an exclusive interview with Milhazes, we invited a group of art connoisseurs who follow her trajectory up close to comment. Words by MASP president Heitor Martins are succeeded by testimonials by Ivo Mesquita, Marcia Fortes, Mara Fainziliber, Jean Paul Russell and Charles Watson.
Beatriz, you have mentioned before that your works are dream-like mathematical equations. Please explain.
All my work starts and finishes in painting. Painting is the root of all my artistic thought and concept. Elements and motifs from the history of abstract art, fragmented circles, patterns from decorative and primitive art were introduced in great part to my recent works to intensify and stimulate vertigo-like sensations. These elements create a physical dialogue that is able to "spin" the surface of the canvas but also generate a conceptual system that is about rigor, beauty and pleasure. Along with the intense and contrasting color gamut in my paintings I also borrow from the surface of the raw canvas and the linen to give further warmth to the work.  So every painting is a unique result of a mathematical dream.
In 2008, when I first interviewed you on the occasion of the Pinacoteca retrospective "Beatriz Milhazes: Painting and Collages," also curated by Ivo Mesquita, the same year he curated the 28th Bienal de São Paulo, you mentioned your yearly production ranged from eight-to-ten canvases with a five-year waiting list. How is your production thirteen years later?
The pace of my work and my studio routine are connected to the requirements and processes of the projects I'm working on. There is no pre-set number of works, there has never been, it is all related to the goals and objectives for each year. I always respect the timing each process requires. I feel it is important to 'listen' to what each media needs in order to create a healthy, successful dialogue. The work must always represent an evolution as well as offer new challenges that will in turn bring new perspectives back to the studio practice.
Looking back to 1984 when you participated in the landmark collective show "Como vai você, Geração 80?" (How Are You, Generation 80?), that redefined Brazilian art and occurred at the extraordinary venue in Rio de Janeiro, the Parque Lage Visual Arts School, where you later taught art, what is left of the aspiring twenty-four year-old now that you are one of the most expensive living female artists?
I'm essentially the same person and professional. Looking back, I can say that my personality, beliefs and passion for my work are what helped me when the demands in my career broadened. The fact I became an important player in the international arts scenario brings me much joy. My life's journey has nourished me with fundamental thoughts for my growth as a professional and as a human being, but my utmost focus has always been to maintain the quality of my work. Of course, my routine changed along these decades, but I am essentially the same Beatriz of the eighties.
In 2018 you were commissioned to make a fifteen-meter-long tapestry with a woven area of fifty square meters, named "Rio Azul," produced at the Manufacture Pinton, founded in 1867 in Aubusson, France. Tell us about witnessing your work being transported to this ancient medium? 
It was fascinating to work with such an old technique at the historic Manufacture Pinton, which is also renowned for its works with modernist artists. In essence, tapestry is about architecture, life and nature—these are things I've been interested since my very beginning in art.
In addition to painting, screenprinting, collage and aerial sculpture, you have also developed projects for public spaces in several surfaces—murals, tapestry, stained glass façades at the Pinacoteca and the Fondation Cartier, etc. What other medium would you like to explore with your art?
This experience began primarily because I was lucky to have my interests expanded to other medias such as screenprinting, collage and sculpture. In 2020, I also began drawing. New materials were introduced in my work when I was commissioned to develop projects for public spaces, which gave me the possibility to collaborate with architects, as in the projects for the New York Presbyterian Hospital and Grace Farms Foundation in Connecticut. For me it is central to have a rich dialogue between these medias and painting. My research in these areas not only opened new possibilities in my narrative but also brought challenging elements to my studio practice, most of all these experiences contributed with new ideas and fresh perspectives to my painting.
How are you faring in lockdown?
Early on in lockdown I made the decision to adapt my routine to this new reality. I believe the changes in my creative process, such as the introduction of drawing as my new work media, is a way to discuss my concepts and interests in art. I'm sure new propositions, especially in painting, will spring from the lockdown experience.
Did you have projects postponed?
I did have a project postponed, my first museum show in China at Long Museum in Shanghai—the November 2020 opening was rescheduled for September/November 2021. No doubt 2020 was a very challenging year but in December I was lucky to have the opening of my "Avenida Paulista" exhibition currently taking place in two venues in São Paulo, at MASP and Itaú Cultural, with a very thorough survey of my work since 1989.
To wrap up, what are your plans for the near future?
Later this year the new updated edition of my book published by Taschen will be launched, and for 2022 there is a show planned at Pace Gallery in New York.
Six testimonials on the work and trajectory of artist Beatriz Milhazes
Heitor Martins, president of the MASP (Museu de Arte de São Paulo Assis Chateaubriand):
"In a challenging moment such as the present one, we are delighted to show the exhibition of Beatriz Milhazes, a most significant artist who so well represents Brazilian art and culture. We are also very pleased with the opportunity to carry out this project in partnership with Itaú Cultural. May the joy in her works help us overcome the hardships caused by the pandemic."
Ivo Mesquita, curator of the artist's present exhibition of prints and collages at Itaú Cultural: 
"The work of Beatriz Milhazes represents one of the most original and profound reflections on contemporary painting. It is interesting to note that only after over a decade solely dedicated to painting that she began producing prints (1996) and collages (2003). This indicates that it was the very process of painting that took her to the two supports. Another fact of relevance is that the artist herself developed her own method of painting, monotransfer, that uses the same principles of the decal and the monotype. The language of colors and the graphic qualities of painting are at the basis of her experiences in print. A similar process also occurs with her works in collage. It is a pleasure to observe all those stamps, papers and candy wraps from brands known to all, as well as bits and pieces of prints transformed into abstract motifs, decorative patterns, geometric forms and color fields. All these facets of her art nourish one another, including her interventions in architecture such as her murals as well as her sculptural works and installations. All of these manifestations are brought by a profound artistic passion bound by an acute mathematical knowledge and abstract reasoning. Above all, what is fascinating about her works is how she manages to incessantly recreate her oeuvre through an endless repetition of the same elements with results that are always surprising, alluring and outstanding to say the least."
Marcia Fortes, founding director of São Paulo-based Fortes D'Aloia & Gabriel (FDAG), Milhazes' gallerist since 2000:
"It is fascinating how one detects a Beatriz Milhazes painting the moment one sees her work. As cliché as it is to say that an artist's language is unique, this very quality of uniqueness is what strikes me the most when I consider her work. Her geometry-based, vibrant 'flower power' compositions have become a contemporary trademark in the abstraction field. Since her early days in the mid-1980s, Beatriz treated painting as a ground for wide experimentation, which included collage, fabric sewing and image transfer through plastic surfaces, a technique she employs to this day. I've known Beatriz since the early nineties, when I was a New York-based art writer and she was a promising Brazilian name starting to be seen and recognized abroad (represented by the now extinct Galeria Camargo Vilaça). In the twenty-one years I've enjoyed the privilege to represent and accompany the development of her work. I never cease to be impressed by her determination to push her language further, and by her capacity to create ever-unfolding pictorial problems whilst producing a painting. In the process of creating an image, Beatriz poses a thousand questions that she needs to solve herself, be them chromatic or compositional. Her solo exhibition presented in our Galpão venue in São Paulo in 2013 was simply overwhelming, with so many never-seen before elements in the paintings. Her practice has also expanded onto murals, collages, sculpture, architectural projects and, only recently during the pandemic, to drawings on paper."
Art collector Mara Fainziliber has collected the artist's work since the 1990s:
"Beatriz Milhazes is an extraordinary artist, respected both in Brazil and abroad. Her works hang in major museums in the United States and Europe. Differently from most countries, the cultural tradition in Brazilian art hails its women artists, among them Tarsila do Amaral, Mira Schendel, our two Lygias (Clark and Pape) etc. Since the beginning of her career, Beatriz has been amazingly consistent but always very innovative, exhibition after exhibition, in the several mediums she works: painting, mobiles, prints, murals, drawing, collage, tapestry and installation. Her work portrays Brazil in all its exuberant colors, forms and movement. Her inspiration comes from our carnival and our samba schools, and in her early days, from Matisse. Ideally every Brazilian museum collection should have one work by Beatriz. Usually she generously donates her paintings and prints to the museums; this time she donated to the MASP collection the painting "Avenida Paulista," the title-work of the present exhibition. I began following her work in the early nineties when I was her student at Parque Lage Visual Arts School in Rio. The first work I bought from her, "Perche Vienne la Pancia," a painting dated 1990, is actually one of the first where she used the monotransfer decal technique she developed on her own. Beatriz is also very smart in managing her career and very disciplined in everything she does. She lives exclusively for her art and her family, and is very generous and affectionate with her friends."
Master printer Jean Paul Russell is the founder of Durham Press, New York:
"When Beatriz Milhazes works outside of her own studio, she is generally looking for an experience—a technique or process that will expose her to new ideas and inform her personal practice when she brings them back to her own studio. From her first print at Durham Press in 1996 to her most recent, the print process with Beatriz always starts with a conversation that establishes simple parameters: size, how many prints, portfolio or standalone, etc. The rest develops from a blank sheet of paper; without any layout or plans, she is able to incorporate a variety of print processes into each piece. This level of complexity is a staple in Beatriz's prints, often combining both woodblock and silkscreen designs in the same image. These elements create infinite possibilities through different combinations of color, transparency, opacity, and finish, creating conversations between themselves as they play off each other. Each silkscreened design is a unique piece of work by the artist, allowing Beatriz to add more of her own hand in as she free-hands the designs instead of working from an image or stencil. These original works are then woven into the intricate structure of the print, printed on top of or worked around the woodblock portions. In addition to this already complex printing method, Beatriz draws on other techniques available to her such as gold leaf or hand painted watercolor to further heighten the level of detail and originality in each print. This openness to plan in the moment and experiment with almost every type of printmaking we offer at Durham Press plays a key part in Beatriz's print process, allowing her to continuously develop these complex and incredible final works of art. Beatriz's prints often include around fifty-to-sixty colors, although this can be hard to quantify because of the number of different techniques used. In her most recent work, "Dovetail," 2019 (presently exhibited at Itaú Cultural in São Paulo), there are 153 woodblocks printed in thirty colors and forty-eight silkscreen impressions in twenty-eight colors alongside gold leaf and hand-painted watercolor. She began working with Durham Press during her first show in New York in 1996 and we have been making prints with her ever since. Creating prints with Beatriz has always been an exciting and rewarding challenge since we began collaborating together. Each time she visits Durham Press, she pushes both our technique and her own imagery forward. Beatriz arrives at the print studio with little more than simple parameters such as scale in mind, letting the imagery develop organically during her visit. She may start by free-hand painting a shape for a silkscreen design, though the print quickly evolves through intense decision-making as she layers woodblock elements, gold leaf, watercolor, and more silkscreen until a complex structure emerges. Yet Beatriz is able to take each of these decisions in stride in a way that creates a complex but harmonious print. It is this harmony that makes Beatriz stand out as an artist in any medium—even in the most technically complicated print, the complexity dissipates as her imagery moves to the forefront, standing alone as a truly breathtaking work of art. Simply put, I feel that Beatriz Milhazes is making some of the most outstanding prints being made today."
Scottish-born Charles Watson is an educator and lecturer specializing in the Creative Process / Problem Solving, founder and project diretor of Dynamic Encounters. Watson has lived in Rio de Janeiro since 1978. In the 1980s he gave painting classes to Milhazes. 
"The British poet WH Auden once said, 'Great art is clear thinking about mixed feelings.' The environment in which Beatriz Milhazes found herself at the Visual Arts School at Parque Lage in Rio de Janeiro in the early 1980s certainly had much more to do with 'mixed feelings' than with 'clear thinking.' But it was there that she was to forge the foundations of the work that would take her onto the world stage as one of the most expressive artists of her generation. She ingressed into my painting class in 1980 where we were involved in a project called 'Painting as Structure' which, as the title suggests, had a strong emphasis on constructivist problems, and underscored the importance of conceptual tightness and rigorous thought in painting. Beatriz thrived on this kind of thinking, which she found to be a relief from the oppressive subjectivity of most of the other available courses at the time. But she dealt with these constructivist problems in an unexpected way. She would arrive at the studio with bags full of gaudy coloured ribbon, black and red net, glitter, printed chintz, and other such materials—the most structurally unlikely materials you could imagine—which she gathered from the cheap carnival supply shops in the city center. It was actually quite funny and sometimes we'd laugh together, but it was a challenging problem for her to solve—the reconciliation of inherently structural problems with exuberant and sometimes flamboyant source materials. At times I didn't know what to do. At first I thought she didn't understand the proposal. She did. Beatriz was as sharp as a tack. When she finished the three-year course she diverged for a while from this problem, but then, in the late eighties and early 1990s, came back to it with a vengeance. Beatriz has always been generous in mentioning me as an important influence in her art education for reasons which I have sometimes been at a loss to understand. If someone had asked me at the time what kind of educational strategies I was using to teach painting, I'd have said that I had no educational strategies whatsoever, other than pushing against what I saw as an overemphasis on highly emotional content, at the expense of its competent articulation. But perhaps this is what she felt was the missing part of the equation at that time—'clear thinking.'"
Beatriz Milhazes: Avenida Paulista
In São Paulo through May 30, 2021
(In the two venues; visits must be previously booked in the links below)
MASP exhibition (Paintings) 
Curated by Adriano Pedrosa and Amanda Carneiro
Visits: masp.org.br/ingressos
Itaú Cultural (Prints) 
Curated by Ivo Mesquita
Visits: sympla.com.br/agendamentoic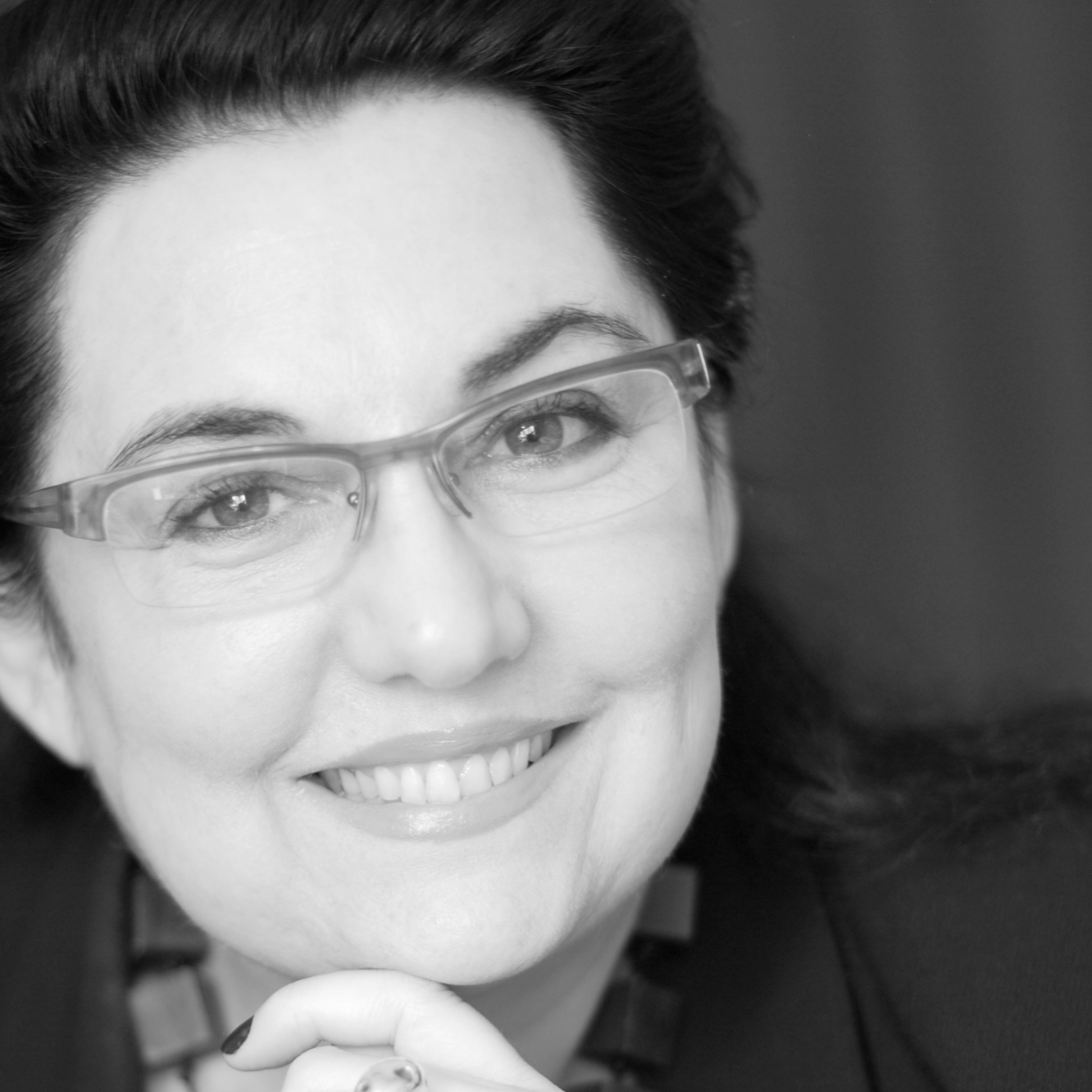 Rio-born Cynthia Garcia is a respected art historian, art critic and journalist fluent in five languages stationed in São Paulo. Cynthia is a recipient of the 2023 APCA (Paulista Association of Art Critics) award as a contributing editor of Newcity Brazil since its founding in 2015. Her daughter America Cavaliere works in the contemporary art market and her son Pedro Cavaliere, based in LA, is in the international DJ scene.
Contact: [email protected], www.cynthiagarcia.biz